What is Salesforce? A Comprehensive Salesforce Overview and Guide to Cloud Services Salesforce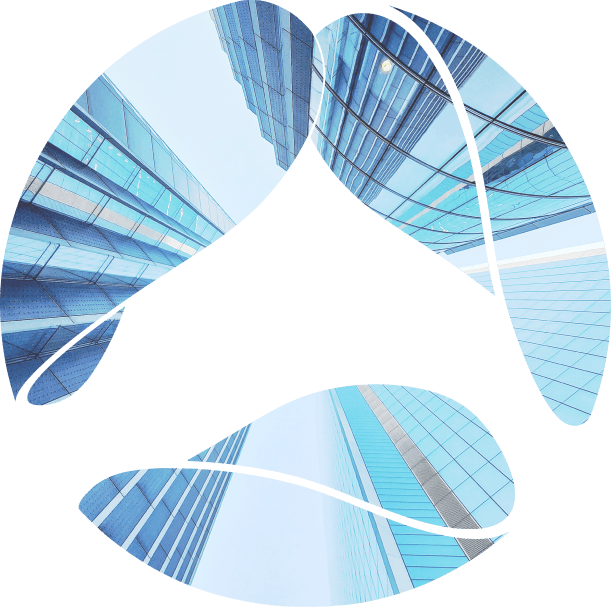 What is Salesforce?
A Comprehensive
Overview and
Guide to
Cloud Services
Salesforce
Explore the foundational insights of the Salesforce phenomenon and witness the value of Cloud Services Salesforce for business
Salesforce research reports that trusting a company is vital for customers. What is more, a long-term trusting relationship results in more than mere customer satisfaction. It boosts brand image, increases sales, changes purchasing behaviors, and expands the client base. 
Services like Salesforce are at the heart of earning clients' trust. In this article, we would like to tell you more about the platform and about Cloud Services Salesforce in order to help you understand how knowledge can be translated into tangible business benefits.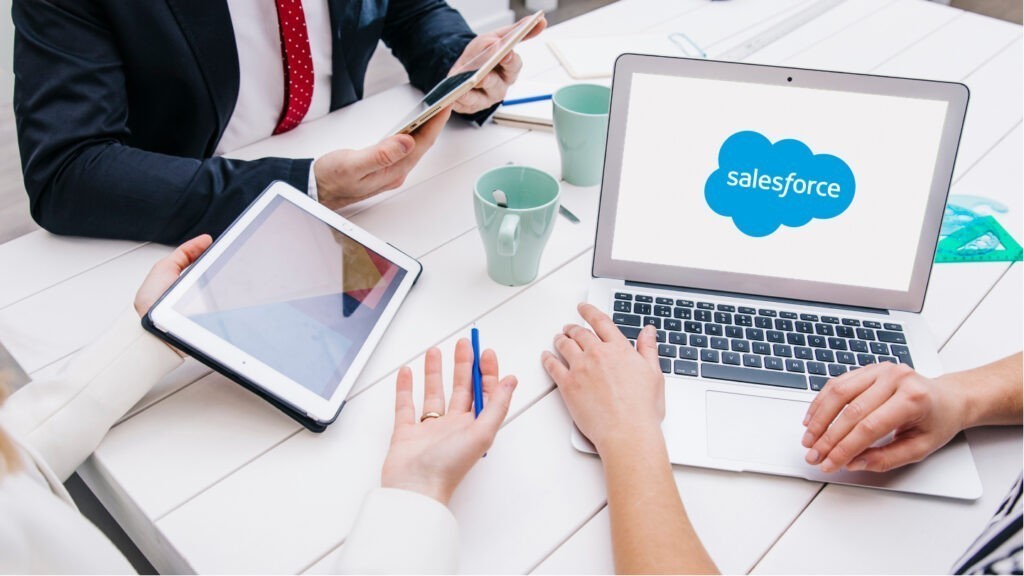 What is Salesforce CRM?
Before exploring Salesforce CRM's meaning, it is important to understand what CRM is in the first place? 
Picture this: a company has a clear business goal – to improve relationships with customers and potential clients so as to expand operations. 
To achieve this objective, a business needs contact managers, sales managers, customer relations experts, and marketing professionals to all be sitting in one room and devising a strategy. Why is that? Because they are hard to get together on short notice. And, because getting different departments to collaborate can be problematic as well. As a result, it can take weeks to get to a viable plan and decision. 
Luckily, Customer Relationship Management (CRM) is available as an alternative. It is a technology streamlining business process that connects companies to existing and prospective clients. 
Grand View Research reports that the CRM market is expected to reach $111.4 billion by 2027. The simple truth is that running a business without CRM can be a costly endeavor. 
Now that it is clearer what CRM is,  what is Salesforce CRM?
The Salesforce's Customer Relationship Management (CRM) platform is a product that manages all the company's relationships with customers, prospects, and opportunities. The Salesforce CRM definition revolves around giving an instant overview of the external and internal interactions within the enterprise. 
How do you use Salesforce CRM?
There is a range of applications provided by the platform. Here is a broader picture of the technology. In reality, the number of Salesforce CRM applications is snowballing. 
Some of the significant Salesforce CRM usages include:
Salesforce

Sales Cloud

Salesforce

Marketing Cloud

Salesforce

Analytics Cloud

Salesforce

Service Cloud

Salesforce

Experience Cloud

Salesforce

App Cloud

Internet of Things (IoT) 
Besides, Salesforce cloud CRM software and applications are used for sales, service, finance, marketing, business development, recruiting, HR, supply chain management, and other lines of business that manage external and internal relationships.
Who uses Salesforce CRM?
According to Salesforce, over 150,000 companies use Salesforce CRM as a unified platform, which is accessible from any desktop or mobile device, for better data management. 
Why is Salesforce CRM so popular?
The secret to the platform's popularity lies in its scope of applications. Any business can apply the technology to virtually any given industry, from FinTech to Pharma.
Benefits of Salesforce CRM
So far, we've identified the major areas for use of Salesforce CRM applications, and we've shown who uses Salesforce. Now, it's time for us to emphasize the business value of Salesforce CRM. Following the numbers, there are some pretty decent benefits offered by Salesforce CRM compared to its key competitors (See Fig. 3). The key aspect is to see how prospective the service is, and whether any alternatives should be considered.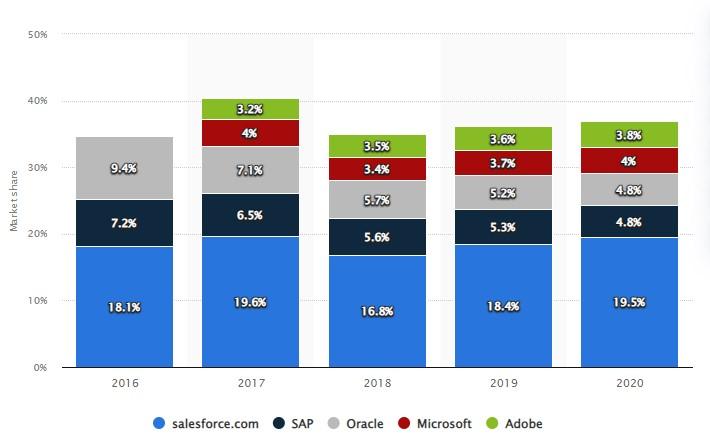 Figure 3. Salesforce CRM Applications Market Share
Salesforce overpowers its major competitors like Microsoft, Adobe, SAP, and Oracle. It is no wonder that so many businesses are joining forces and starting their long-lasting and fruitful relationships with the platform. 
With 150.000 companies using Salesforce, they can expect:
1. Maximum Scalability. Salesforce CRM achieves scalability through automation. The more the company automates unessential tasks, the greater the space for business expansion. With its Einstein Bots, a business can easily automate some vital Contact Management aspects, which will boost customer satisfaction and improve brand image, factors that are paramount for scalability.
2. Broad Functionality. Salesforce's SaaS, PaaS, and IaaS offerings are responsible for a major part of the entire CRM market. The very fact of such a broad scope of service indicates its extensive functionality. Overall, there are 55 products within the Salesforce package. This means that any business can find something beneficial within the platform. 
3. Perfect Usability. Businesses can use Salesforce CRM to design and maintain consistent marketing campaigns. Why is this important? Harvard Business Review points out that looking for a new customer is up to 25 times more expensive than keeping the ones a company has. 
4. Flawless Performance. With Salesforce CRM's Omni-Channel Routing component, managers receive tools for faster and more efficient work. The feature allows for the prioritizing of tasks properly automating the workspaces to boost performance. 
5. Top Security. To protect clients' data, Salesforce relies on bank-grade security. The platform has integrated Multi-Factor Authentication (MFA) and uses Secure Socket Layer (SSL) technology. These instruments help encrypt authenticated information and drastically reduce the possibility of a sensitive data breach. 
6. Integration with Third-Party Applications. With Salesforce Mobile App, a business can effortlessly integrate insights from G Suite or MailChimp in order to keep track of crucial data, anytime and anywhere. The feature simply removes the heavy burden of using different software. 
What does it mean for business?
The Salesforce CRM platform allows a business to store customer and potential clients' information in one place, practice a personalized customer approach, process sales and marketing campaigns, and manage services, all with the vital data available to authorized parties. These are some pretty decent reasons for considering enterprise CRM for any business. 
What is Salesforce? Plain and simple.
Salesforce is a cloud-based enterprise platform offered by Salesforce.com, Inc., a global cloud computing company that provides easy-to-use Salesforce business applications that help create relevant customer experiences by staying connected with customers, prospects, partners, sales, and market services globally.
The platform is the leading CRM platform on the market. The evidence offered up by Salesforce shows that the service has 19.8 percent of the total CRM market share. To give some perspective, the combined shares of Oracle, SAP, Adobe, and Microsoft is 17.8 percent.
What is Salesforce in numbers?
It is not a secret that any new technology or service is examined by its ability to survive a competitive environment and to generate revenue regardless of external factors. Currently, Salesforce generates about $21.25 billion per annum. 
What is more important is that the service has managed to increase its revenue stream by a staggering 24.27 percent over the previous fiscal year (See Fig. 1). It shows more and more businesses using its services, in turn boosting its revenue. It is a vivid example of how a platform's reputation and credibility can be measured by its growth.
Figure 1. Salesforce Annual Revenue
To put things in perspective, let's take a look at Salesforce's past. The platform first came to light in 2001. So basically, it's managed to thrive for 20 years. In 2001, the company reported a revenue of $5.43 million. By 2011, the service reached $1.66 billion. Now, it is generating $21.25 billion. 
Looking into Salesforce's financial reports, a bright future is expected. This indicates the service is both a great business and investment opportunity. 
What is Salesforce Used For?
In the broader picture, Salesforce is used for sales, service, marketing, commerce, analytics, integration, slack, health, and sustainability. Here is a deeper dive into Salesforce's scope of applications. 
To narrow it down, here are three key Salesforce offerings:
The Software as a Service (SaaS)

. This service delivers centrally hosted applications. No installations or downloads. Just log in and use the software across the cloud.

Grand View Research

reports that the SaaS segment accounted for

54 percent

of the revenue share in 2020. An estimated

60 percent

of IT industry enterprises will utilize SaaS by 2022. 

Platform as a Service (PaaS)

. This offering handles the biggest chunk in application infrastructure. It allows users to develop and run applications on the unified ready-to-go platform.

Salesforce.com

indicates the biggest business advantage of PaaS is in its flexibility and scalability. Within the framework, apps can start small and later scale to meet enterprise-level demands.

Infrastructure as a Service (IaaS)

. This online platform offers high-level APIs. Virtually no hardware, server installations, or storage are needed. All data is stored, backed up, and maintained securely on the Salesforce cloud.

Something worth noting:

IaaS does not serve as a complete replacement of the organization's infrastructure. More info

here

.
Salesforce is used for a broad array of tasks. Yet, all of them are directed toward a single purpose – building stronger relationships with clients and expanding business smoothly. By understanding the value of SaaS, PaaS, and IaaS within the context of the Cloud Computing Market, it is possible to embrace a path that will better meet the needs of business.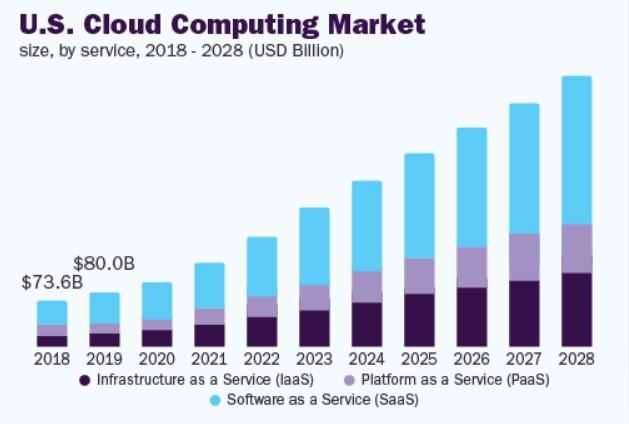 Figure 2. U.S. Cloud Computing Market
Fortuitously, such a path provides a vast number of opportunities. As primary offerings, SaaS, PaaS, and IaaS occupy their respective niche in the Cloud Computing Market (See Fig.2). The numbers above point out the difference in the general scope of Salesforce's primary offering application. A plethora of cloud computing services awaits. 
Why is Salesforce So Popular? 
We now know what Salesforce is used for. The next key issue is to understand the roots of its popularity. Enterprises are interested in making smart investments which will bring value to their customer services and receive a ROI for their business brand. With skillfully applied methods and best practices in technology, Avenga provides effective Salesforce services, such as Salesforce administration, consulting, configuration, integration, product development, implementation, customization, training and support.

Key Salesforce Benefits and Value for Business:
We could have a long conversation full of technical terms and complicated language, however, it always comes down to what are the real benefits the platform offers. What can Salesforce's users expect from the time and energy invested into the service? While there are too many benefits to count, the primary ones are innovation, connectivity, productivity, integrations, and sourcing. 
Innovations
Salesforce makes it a point to develop and promote advanced services and cutting-edge technologies, like Einstein AI or mobile CRM, which provide data driven analytics in order for a business to stay connected and informed on-the-go, so smarter decisions are made.
Pondering on innovative projects, Salesforce systems put particular emphasis on the Salesforce Developer Experience (SFDX). As a unique and prospective technology, it grants a set of instruments that offer immense leverage to developers, who in-turn build enterprise applications within the scope of the Salesforce platform.
How does it translate into business terms? With SFDX employed onto a Salesforce cloud platform, developers will spend less time developing and maintaining enterprise applications, which means a greater emphasis can be placed on further projects boosting scalability. 
Connectivity
As a unified secure and scalable platform which can be customized and upgraded according to business needs and requirements, Salesforce extends the outreach for core business activities. The point-and-click development language, inbuilt workflow, numerous configurations, no infrastructure overheads, and viable integration tools all empower businesses to solve their core problems and leave the rest to the vendor.
With features like Salesforce Connect, a business can enjoy both seamless integration of data across platforms, along with a boost in connectivity. To illustrate, imagine that there is a huge chunk of important data stored on premises. Managing the data relies on an Enterprise Resource Planning (ERP).
Here comes the interesting part, to connect to the data externally there is no need to copy it into the company's org. Instead, one can use Salesforce Connect to access the data in real time through web service callouts. 
Speaking in business terms, the simplification of the process and boost in connectivity both preserve time and resources. Here is an example of how it happens. 
Productivity
With every single tool at your fingertips and adapted to your professional needs, you as a business professional get improved information organization, a 360-degree customer view, enhanced communication capabilities, task and workflow automation, and deeper insights with the Salesforce mobile and Salesforce Lightning Platform. 
This enables you to be more proactive and productive. How? By giving you the opportunity to close deals faster, service customers, boost marketing activities, and collaborate at a new higher level on any device. 
And, there is more. Salesforce Platforms can ease the life of developers, which translates into greater productivity.
The Salesforce system allows simplification and reduction of the Apex code. In plain terms, this capability saves the overall number of database statements. In even simpler terms, it helps developers spend less time working with complex code. 
Integrations
Salesforce.com is an entire unique ecosystem which can be integrated with entire sets of suits or external systems, starting from ERP to custom platforms to social media, etc. 
Salesforce's all-encompassing integration capabilities are empowered by:  AppExchange, an app marketplace enabling two-way data exchange and synchronization; by Heroku, a platform for deploying and integrating apps in the cloud; and by MuleSoft Anypoint, a platform for integrating apps in a consolidated network.
There is the unique and amazing Lighting Experience (LEX) as well. It helps improve migration and eases the integration process. Essentially, it helps burn fewer resources while migrating to the Salesforce platform of choice. Here is a good Lighting Developer guide to explain the process. 
Sourcing
With Salesforce systems, the sourcing process becomes smoother, as never before. The platforms offer an async Apex tool to build a straightforward automated flow. Based on validation rules, triggers, and flows, it allows the system to channel sourcing capabilities through the roof. 
This means that a business can find new talent seamlessly and efficiently by just using the scheduled jobs features in Salesforce. 
Let's take a moment to speak more about the key features that Salesforce offers. To reap the benefits, it is important to discern between the tool's platforms. 
Salesforce Platform Services
Salesforce features were designed to assist businesses in any way imaginable. One of the foundational advantages of Salesforce stems from its platform services. It's like a web of handy tools that can fix a massive range of issues that businesses encounter or might encounter. The best part is that you don't  need to be a technical expert to use them. Salesforce developers did everything they could to make the platforms accessible and easy to navigate. 

Salesforce Customer 360
Introduced in 2018, Salesforce Customer 360 is an integrated CRM platform with a set of united portfolio services, technology, and APIs, like mobile, AI, blockchain, security, etc., that are designed to integrate Salesforce apps and data across the entire organization and to deliver connected personal customer experiences. 
Salesforce Customer 360 unites customer data across sales, marketing, customer service, etc. by: 
Utilizing

MuleSoft to connect to various data sources inside and outside of the CRM, and put them into a single view

Applying

Einstein AI to automate tasks and get predictive analytics

Using

Tableau for data visualization and meaningful insights.
Salesforce Digital 360
Initiated in 2020, Digital 360 is part of Salesforce's Customer 360. It combines Marketing Cloud, Commerce Cloud, and Experience Cloud on an integrated platform to connect all customer-related touchpoints and give an inclusive customer view through seamless marketing, commerce, and online experiences. 
Salesforce Digital 360 includes: 
Customer 360 Audiences

Commerce Cloud Payments

Experience Cloud
These sub-cloud services will soothe the pain of customer management and grant a better perspective on each client's needs.
Salesforce Einstein AI
Built into the Salesforce Platform, Einstein is an artificial intelligence (AI) technology that helps users improve their customer's experience with predictive analytic capabilities. Being data-, modeling- and production-ready means AI spares the user's time, and data preparation efforts fit easily into an organization or an additional development. It is now available within Salesforce Sales Cloud, Salesforce Service Cloud, Salesforce Marketing Cloud, Salesforce App Cloud, Salesforce Analytics Cloud, IoT, and Salesforce Experience Cloud. 
Salesforce Lightning
Salesforce Lightning is a service platform (PaaS) that allows developers to create add-on applications that integrate into the main Salesforce.com application. 
A Lightning experience delivers out-of-the-box tools to automate business processes, creates custom business logic, customizes user interface, integrates with third-party applications, and provides active layouts, making it easier to build responsive applications for any device. Plus, if a business plans to use a different platform, there is a smooth migration process available. 
Salesforce Lightning Platform includes:
Lightning Components with a client-server framework for smoother development and overall app performance.

Lightning App Builder for the accelerated design of code-free custom user interfaces. 
There is an excellent opportunity to create value with Lightning Value Providers. The biggest upside is that a business doesn't need to have an in-depth understanding of the process. There are companies with expertise in creating value based on the individual needs of a business. A company can quickly find itself among the businesses tapping into Salesforce's benefits. 
Heroku platform
Heroku™ is a cloud container based PaaS practicing an app- and developer-centric approach for software development. Heroku makes it easier for the software engineers to deploy and manage applications with a single command, overcoming the hurdles of compilation, dependencies, etc., so the developers can productively focus on the final results of creating an app fitting the user requirements.
Anypoint Platform
MuleSoft's Anypoint Platform is a unified hybrid integration platform which enables integration across SaaS, SOA, and APIs. It provides a set of connectors facilitating companies in joining applications, data and devices either on-premises or in the cloud with an API-led approach. 
This makes it a perfect solution when applied to a bulky and cumbersome legacy system that needs updating. MuleSoft Anypoint Platform enables the building of APIs to connect apps, data, or devices to Salesforce Customer 360 in an application network so as to receive an exhaustive customer view.
The MuleSoft Anypoint Platform is a suite which encompasses the following components:
Anypoint Studio

, an Eclipse-based IDE (integration development environment) for designing and testing Mule applications

Anypoint Design Center

, a development environment for Mule applications

Anypoint Exchange

, a library for sharing connectors, templates, examples, and APIs 

Anypoint Management Center

, responsible for deployment and management of APIs and integrations in the cloud or on-premise 

Anypoint Enterprise Security

, a feature set enabling secure operations with Mule apps 
Having a hard time with your Legacy System Migration? We're here to help you make it happen. 
Quip
Quip is a content collaboration platform that optimizes and stipulates the document workflow between departments and teams. Quip works with a single shared document and can embed into live Salesforce CRM data and automatically update it, thus ensuring all parties are using current information. With a seamless desktop-to-mobile tool, critical data is fully applied for better decisions and a perfect customer experience.
Pardot
Pardot is a cloud based Software as a Service (SaaS) marketing automation platform providing intelligent B2B solutions within sales and marketing. The exceptionally user-friendly platform offers tools to process marketing campaigns for actionable results. 
When in sync with Salesforce CRM, it automates creating digital marketing campaigns, enables lead and customer management, tracks website and social marketing, offers personalized marketing and reach reporting, and has a rich analytics functionality for better productivity and business outcomes.
AppExchange®
Salesforce AppExchange is an online application marketplace offering cloud-computing applications and consulting services for third-party applications that run on the Lightning Platform. AppExchange gives users a place to create, publish, or install apps and extensions to Salesforce. 
Applications are available for free, as well as via subscription models. The AppExchange is also a place where customers can search for cloud consulting partners to help them implement Salesforce technology within their own organization. 
Tableau
The Tableau platform is a suite of products and part of the Salesforce ecosystem, which aims to support all-inclusive Business Intelligence analytics and data visualization across data management processes. 
The Tableau suite consists of several solutions that work for various aspects of a business' operations: Tableau Prep, Tableau Desktop (as part of Tableau Creator), Tableau Server, Tableau Online, Tableau Public, Tableau CRM (part of Salesforce CRM), Tableau Data Management, and Embedded Analytics are among the biggest. 
They all are designed for robust interactions and visual analytics in order to receive insights from data across the organization. Essentially, it makes data simple to use. 
Taking the Salesforce's case even further, along with its platforms the instrument takes the best of cloud computing. Naturally, when dealing with the technology there is an array of Salesforce clouds available.
Let's explore the Salesforce Cloud further. 
What is Salesforce Cloud?
Cloud computing enables users to access the software and applications hosted and residing in the cloud from anywhere with Salesforce cloud computing. The data is securely stored, upgraded, and scaled automatically. The apps running in the cloud with Salesforce are secure and very dependable, offering a number of benefits to the users:
Reliability

Security

Adaptability

Scalability

Multitenancy
Salesforce uses a solid cloud computing foundation and differentiations between distinct types of clouds to provide a dedicated impact on a selected industry. Understanding the various kinds of Salesforce clouds offers a more robust vision of their respective benefits.
Types of Salesforce Cloud Services 
As a cloud-based system, it is only natural that Salesforce has various cloud services. Their range explicitly illustrates Salesforce's outreach capabilities.
There are several product and service categories within the Salesforce Cloud platform: 
Salesforce Sales Cloud

Salesforce Commerce Cloud

Salesforce Service Cloud

Salesforce Marketing Cloud

Salesforce Analytics Cloud

Salesforce App Cloud

Salesforce Experience Cloud

Internet of Things (IoT) 

Salesforce Health Cloud
These clouds offer a range of possibilities on a broad array of business fronts. Their primary aspect is to align the specified business needs in order to choose the proper tool among Cloud Services Salesforce. 
Here, we offer a detailed explanation of what each cloud entails and the benefits a company can reap. 
Salesforce Sales Cloud®
With Salesforce Sales Cloud, enterprises get a sophisticated task and opportunity management system that closes deals, collaborates and sells as a team, manages contacts and tracks opportunities from initiating contacts to closing deals, all the way up to a unified hub of a company-wide lead-to-cash sales process.
Salesforce Sales Cloud enables the automation of any business process thus increasing productivity and streamlining sales for a better ROI:
Personalize the sales journey

. Track every journey point, from prospect to customer, across the organization by connecting vital data across sales, service, marketing, and

commerce.

Boost efficiency

. Streamline communication, processes and sales operations, along with connecting

on-the-go and multitasking, all while focusing on advanced analytics.

Practice innovations

. Automatically capture data, get instant insights, cooperate efficiently and make better decisions with the help of predictive forecasting.
To make things clear, Salesforce Sales Cloud helps personalize the sales process, increases opportunities in meeting consumer demands, provides more accurate customer data forecasting, offers a significant boost in productivity, and streamlines business processes that fuel innovation. 
Salesforce Service Cloud®
Salesforce Service Cloud allows a business to deliver smooth personalized customer services, track customer activity across every channel, increase business productivity and simultaneously increase customer satisfaction. Skillful implementation of the Salesforce Service Cloud makes it easier for enterprises to automate service processes, enhance overview, and streamline workflows by utilizing a 360-degree view and connecting with every customer on any device.
Salesforce Service Cloud features include:
Exhaustive customer view for proactive customer interaction

Multichannel targeting for a personalized approach

Opportunity and workflow management for better efficiency

AI-powered solutions and analytics for scaled customer support
With our customized Salesforce Service Cloud integration and implementation services, Avenga helps clients achieve a major breakthrough in their businesses which translates a Salesforce investment into quality deployment and timely project implementation. With Avenga, you can be sure all the data is in the right place. 
Salesforce Marketing Cloud
One of the most anticipated Salesforce products, Salesforce Marketing Cloud, helps businesses make smarter data-based decisions, as well as drive sales and close deals through multi-channel communications.
This evolving platform is specifically designed for marketing professionals seeking business productivity through understanding customers by interacting with them at any given moment and offering them measured personalized experiences.
Marketing professionals can also better understand clients through access to the Salesforce professional community. How? The service issues release notes that share valuable insights particularly about Salesforce Marketing Cloud, as well as marketing in general.
Interested in knowing more about customer segmentation? Following Salesforce's knowledge sharing initiative, we at Avenga want to bring businesses closer to designing the best marketing approach. 
Key features of Salesforce Marketing Cloud can facilitate an organization as it integrates data from every touchpoint for personalized relevant campaigns.
How does the Salesforce Cloud Platform achieve that?
It is all about:
Personalized customer journeys

. The Salesforce Marketing suite gives focused attention all the way through the customer engagement process and also gives insights to the customers' best preferences.

Predictive analytics and real-time data management

. Salesforce Marketing Cloud provides Einstein to augment interactions with any data with AI capabilities for deeper customization of the offerings.

Cross-channel connections plus aligned marketing and sales efforts

. By connecting data from different sources and devices, marketing teams can obtain a single unified view of the customer and work on the 1st, 2d and 3d party data.

Social media analytics and content management

. Salesforce Marketing Cloud allows for impact analysis by measuring the customer's journey through different channels and devices.
Salesforce Marketing Cloud helps list out the clients and understand their prospects. It all comes together in the form of personalized customer interaction which translates into an effective marketing strategy. 
Salesforce Commerce Cloud
Salesforce Сommerce Cloud is an all-in-one B2C solution built on the Salesforce platform specifically for e-commerce, which helps to create innovative and personalized shopping experiences across mobile, social, web, store, call centers, etc. with maximum security and reliability in mind. 
Salesforce Commerce Cloud features refer to experience, operations, and intelligence:
1. Experience helps users to create content and manage products, promotions, and pricing for better customer engagement. 
2. Operations enable broader cross-channel functionality, connecting order fulfillment and back-office processes.
3. Intelligence capabilities empower users with business insights, data analytics and customer personalizations. 
This package grants greater product management, broader functionality, and a higher degree of client appeal.
Salesforce Health Cloud
Salesforce Health Cloud is the first cloud-based product built specifically for healthcare, which is available in Salesforce Classic and Lightning Experience. It aims at helping caregivers and patients build strong relationships in order to understand each other better, for both sides' benefit, amid their collaboration. Here are some valuable insights on how CRM software can be effectively employed in healthcare.
This entire set of features makes interactions smooth and enables personalized end-to-end patient experience by:
Comprehensive patient view

with a complete profile, healthcare plans and clinical data, and an interactions overview between patients and caregivers.

Clinical data management perception

with EHR, HL7, and other integrations; for instance like personalized clinical data modeling.

Care team productivity tools

with mobile components and Lightning Experience empowered by exhaustive task management and care customization, advanced patient segmentation, extensive survey functionality, detailed risks analysis, and analytics options.
When moving into healthcare, Salesforce made a bold move. Essentially, it took upon itself the role of improving the life of healthcare professionals on a grand scale. Salesforce managed to keep its word and five years after its launch, Health Cloud proved itself by performing some impressive magic; for instance, its integration within EHR Systems, by using innovative cloud technologies.
Salesforce Analytics Cloud™
Salesforce Analytics Cloud, powered by Einstein Analytics and Tableau, is specifically designed to make smarter decisions faster by turning big data into actionable decisions while uncovering new insights. 
It delivers a data analytics review via a built-in engine and offers a number of value-added features starting from exploring data and AI-powered recommendations, up to mobile-optimized and wide integration options that are ready to meet the needs of conscientious users. 
Coming in various pricing plans, Salesforce Analytics Cloud is designed to be used as a separate service or to be combined with the Salesforce platform kit. 
Salesforce Internet of Things
Salesforce IoT Cloud enables the connection of all the vital data in IoT, from any device, to the rest of Salesforce for instantaneous insights and interactions with customers; basically, connecting business to customers across every connected device. The Salesforce IoT platform is designed to process the data volumes generated by devices, sensors and applications in actions for real-time responses.  
What is unique about IoT Cloud is that it provides the capability to cater integrated and exhaustive insights to business users without engaging external technical or data experts.  
Salesforce Experience Cloud
Salesforce Experience Cloud, previously Salesforce Community Cloud, is Salesforce's Digital Experience Platform built on the Customer 360. It helps partners and teams to build websites, portals, mobile apps and other digital touch points that cooperate with the utmost performance in building enhanced customer services and cross-organizational efficiencies. 
Combining the Experience Builder, Salesforce CMS, Mobile Publisher, web apps and a whole set of Salesforce CRM functionalities, it allows for building exceptional personalized data-powered digital experiences.
Salesforce Chatter
Salesforce's Chatter is a cloud-based social collaboration tool utilized by enterprises for secure internal cooperation, networking, and update sharing, that functions as an intranet directory on the Salesforce.com platform. 
Employing broad integrations, Chatter allows for secure interactions between company employees with comfort and flexibility. Chatter is available in desktop and mobile versions making it even more  user-friendly and accessible.
Salesforce App Cloud
Salesforce App Cloud enables business users to create intuitive and highly secure customer-facing or employee apps with the help of development instruments like Force.com®, Heroku™, Lightning, and AppExchange®. 
The apps run on the Salesforce platform and are automatically connected to all Salesforce data, and use APIs to connect with external data. This enables security controls to handle the applications and permit users to delete, edit, view, or create only specific applications.
There is also an array of instruments available to make branded apps, bringing admins closer to being like developers and offering a significant boost to the end-product.
Different types of Salesforce clouds help redesign the development process by making it quicker, efficient, and unique to the needs of each client. 
Salesforce clouds are numerous and Salesforce clouds are potent. Why are there so many of them? Simply put, Salesforce tries to cover as many areas as possible, which means working with as many industries as possible. That's the recipe of their success.
Yet, choosing the right Salesforce platform or Salesforce cloud is the first step. Later on, is the need to follow the step-by-step process of the chosen service's implementation. 
Easy-to-Use Salesforce Implementation Guide
Knowledge is power. However, knowing how to apply knowledge correctly is what makes a company's power stand out. 

To get the best of the Salesforce features, the implementation process must be impeccable. Luckily, making Salesforce's implementation successful only requires a few steps. Some basic implementation rules include:
1. Thorough planning. Define the general goal for the business' needs along with specific objectives. The integration of the Salesforce platform into the business will be the implementation cornerstone. Planning includes preparing/educating the team and main stakeholders, defining all the crucial estimates, choosing the approach and then prioritizing implementation tasks.
2. Data Preparation. The success of the application rests on an efficient data inventory with specific designated goals in order for the Salesforce system to operate as intended. Well-configured and customized Salesforce tools will align with critical business processes.
3. Salesforce Deployment and Data Transfer. Importing data into Salesforce in small batches allows for the identification of any issues and the ability to fix them. It's important to get reviews from the stakeholders during the process and to monitor the adoption outcomes (usage, data quality, and performance).
4. Updates and Improvements. The implementation processes will be reviewed to ensure the system performs as required. Adapting further improved functionality and customizations help a business evolve and bring a better ROI.
With a well-thought out Salesforce implementation procedure, there is a solid chance of creating more opportunities, improving integrations, and getting real-time analytics so as to engage with customers and satisfy their needs proactively.
Upon understanding the implementation process, the focus shifts toward choosing the right architecture. In simple terms, the company needs to know the foundation that the product will be built on. 
Explicit Salesforce Architecture Overview
In contrast to the number of its platforms and clouds, Salesforce's architecture is straightforward. There are only several options to consider. 

Yet, getting to the core of the Salesforce architecture overview can be a daunting task for the uninitiated. Luckily, knowledge and expertise can make the process way smoother. For a better understanding of the topic, below  is the gist of what a business needs to know about Salesforce Architecture.
Fundamentally, Salesforce Architecture is a combination of two instances:
1. Multi-Tenant Architecture implies that one common application serves and is shared by multiple clients making it cost- and effort- efficient. Its core features include:
Resources and maintenance are shared

A single instance of software serves multiple tenants

Data for all customers is stored in one database

Simultaneous updates for all clients

Governor limits enforce sharing rules
This  overview points towards the unification of services and their effective delivery for multiple parties
2. Metadata Architecture applied by Salesforce, as an extension of Governor limits, that ensures better security and control over the stored data. A Metadata driven development model allows software engineers to concentrate on application building, thus increasing their productivity. Its distinctive features include:
Processes, assignment rules, sharing and security settings, Apex triggers, and Visualforce pages: All these features are there to assist developers in meeting sophisticated client needs. Getting the most of the architecture

relies on the dynamic Apex features

.

Functionalities of the app are defined as metadata in the database. They can help

boost code coverage

within the framework. 
In a nutshell, the massive degree of careful planning that lies behind each minuscule feature of Salesforce's architecture is amazing. The fact of its smooth functionality should not be taken for granted. People who developed the architecture achieved unbelievably positive outcomes through many hit and trial experiments. Now, businesses can bear the fruits of their labor.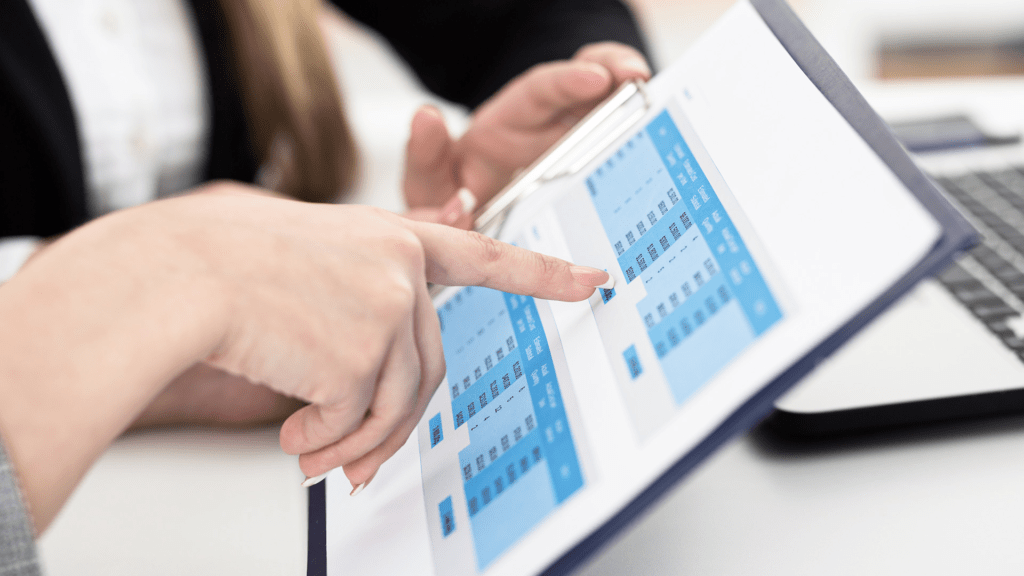 Better Audits for Salesforce Projects
Auditing and reviewing are as important as planning and implementing. Every business owner knows that auditing is not really a black and white issue. And often, unexpected issues are waiting around the corner. To make auditing for Salesforce projects as smooth as possible, here's a concise checklist offered by our team of experts. 
Salesforce application development offerings by Avenga include:
1. Knowing where to start an actual audit. This phase entails briefing the client about crucial objectives and focus areas. Besides, it is best to have a list of short-term goals and long-term strategies ready.
2. Asking the critical question – "Is there anything in the business flows that impedes or can impede meeting the growth objectives?" Here is a list of additional factors that can help to answer this daunting question. 
3. Checking the code of clearness and configurability. Focus on code hygiene and security is vital. Additionally, a business must consider any legacy software that requires replacing.
4. Emphasize reporting. Effective reporting results in a detailed picture based on the documentation and interviews conducted. 
5. The final step is to conduct a technical audit. It is always good to complete it with a team of experts. Companies might need to work with factors like External ID Salesforce. 
Investment in Salesforce technology comes with specific horizons. Often, when business owners launch into production, some crucial issues arise. These correlate to the technology being up to date, potential upgrades on the way, features the upgrade will bring, and how the new features offer solutions to clients' needs.
We're almost to the end. There is only one small step left:  integration. 
Smooth Salesforce Integration 
Integration can be tough, especially if a business doesn't know the correct path. Fortunately, there are several simple insights to remember.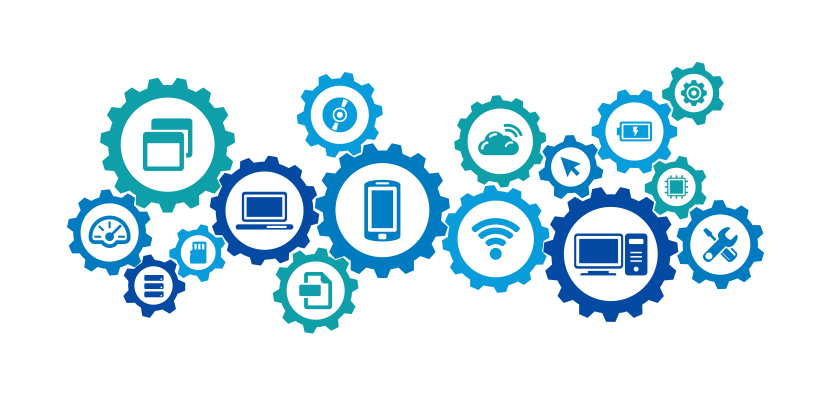 The critical value of Salesforce integration lies in the fact that a well-tailored custom application becomes a powerful tool for real-time performance and data analytics that consequently can improve the productivity of business processes and revenue growth. As a result, the business can concentrate on their core competencies to boost customer value.
Avenga's Salesforce application development and implementation team focuses on offering solutions and consulting. Even though the scope of services might not be that massive, it should include Salesforce Marketing Cloud implementation and migration, Salesforce Commerce Cloud implementation, and mobile app development services so as to maximize performance along with quality.
The Bottom Line
Salesforce is a revolutionary instrument. Through a unified platform entailing sales, commerce, marketing, service, and development, it becomes possible to steer an entire enterprise with minimum effort. However, it does not mean that automation and unification is a must. Yet, it does mean that it is easier to build clients' trust and provide an exceptional experience through Salesforce's offerings, platforms, and clouds.
We hope now that you are aware of the major Salesforce products, services, and benefits. Amazingly, the list is actually longer and it would take thousands more words to explore all the fruits a company can bear from Salesforce.
If you'd like to learn more or have any questions, feel free to contact us. 
Discover key tips for forging a productive and reliable relationship with a software outsourcing company.
Read more