Why Consider Enterprise CRM for Your Business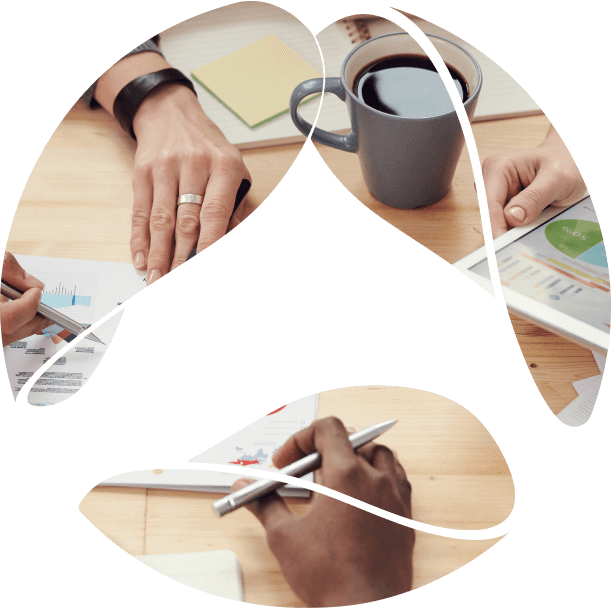 Why consider
enterprise CRM
for your
business
At a time of deep uncertainty and tech disruption, businesses are struggling harder than ever to retain customers and keep things under control. We are going to highlight the key points of why a CRM system is one of the most relevant means to do just that. Below, our experts will explain further why an Enterprise CRM is vital for maintaining solid relationships with the customers and drives business results.
According to Gartner, Customer Relationship Management (CRM) software is the most rapidly developing software market, with expected revenues of over $80 billion by 2025.
Omitting cliches, we will jump right into the core attributes of CRM or Customer Relationship Management systems. Mature quality of customer engagement, workflow efficiency paired with improved safety, and automated digital operations are the key identifiers standing behind enterprise CRM adoption for a variety of verticals.
It is used as a database suite and a tool for optimizing sales cycles and marketing strategies, improved upselling as well as leveraging all of the voluminous customer-related data in order to streamline operations and cross-organizational tasks.
We have gone through some of the most reputable listings to get better insights into the CRM system's popularity and its rate of adaptability. Different industries and businesses advocate for different Enterprise CRMs most suitable to their needs. Here are some of the main line tendencies:
According to G2Crowd, a rating on user satisfaction, the list of the most popular enterprise CRMs are topped by Salesforce CRM, Microsoft Dynamics 365 for Sales (formerly Dynamics CRM), HubSpot CRM, Zoho CRM, and Pipedrive.
Software AdviceTM, a Gartner company, an online platform for businesses navigating the software selection process, points out that some of the most popular are Salesforce CRM and HubSpot CRM, according to expert recommendations.
FinancesOnline, the independent review platform for B2B, SaaS and financial solutions, displays HubSpot CRM, Salesforce CRM, Freshsales, Pipedrive, and Zoho CRM as the most popular enterprise CRMs.
→ Develop CRM software for banking, insurance and wealth management.
Get customer relationship management software for banking, insurance and wealth managemen
Ideally, enterprise CRM solutions, that are specifically built for bigger organizations operating with multi-layered data volumes, are the ones with the highest user adoption. These typically need a robust workflow inside a complex company structure and scaled automation. The CRM offerings are huge, but as our clients often note, going for the perfect CRM for the organization is about choosing, for the most part, the right features and capabilities for your business needs.
→ Looking to develop, implement, migrate or get support on CRM software? Leverage the power of custom CRM solutions.
Functionality
Functionality is the very first thing any CRM system is appreciated for. Keeping in mind that the enterprise CRM is a cross-organizational tool for sales, marketing, IT, consultants, field workers, management, etc., these should include case management features, workflow tracking, performance management, sales force and marketing automation, Business Intelligence and analytics, mobile CRM, and also role-based views, etc.
Salesforce CRM, with huge sales, marketing and service management capabilities, has the largest share on the market. This pretty much cloud-based CRM pioneer still remains the driver of innovations within customer experience. The system is perfectly designed for a consistent lead-to-conversion approach with feature-rich lead management, marketing automation, sales data paired with visual workflows and usability options. On top of these, the platform offers Sales Cloud, Marketing Cloud, Service Cloud, Analytics Cloud, Data Cloud, Community Cloud, App Cloud, and IoT, serving clients like Toyota, Accenture, American Express, Barclays, ADP, Cisco, Adidas, Coca Cola, Aston Martin, and many more.
→ Realize your business goals and streamline your organization's productivity with Salesforce CRM software solutions
Integrations
Integrations are the next mandatory aspect of the enterprise CRM. They can centralize the tools for your CRM to scale the functionalities and to optimize the system for better user experience. Among the basics, our clients indicate Cloud integration (though the majority of providers are already SaaS), integration options with office products like phone, calendar, email, and also marketing automation, social media, ERP, and mobile integrations.
Zoho CRM is well-known for its adaptability and customization possibilities for enterprise use. With the incorporated lead and contact management, sales pipeline and workflow control features, CRM comfortably integrates with various applications and tools like Google Apps, Facebook, Microsoft Outlook, Slack, MailChimp, etc. Its lightweight features and plentiful integration options empower global customers like Netflix, KPMG, Renault, and Citrix to use the complete potential of the suite.
Security
Security is an actionable investment in CRM, as data security equals customer experience. Safeguarding businesses and their customers are what really matters for the modern market ecosystem, as it is not merely about privacy, but rather about the trust that impacts the business's bottom line. Enterprise CRMs provide advanced security options, automatic back up, authentication mechanisms, configurable access permissions and compliance tools to enforce advanced control.
Microsoft Dynamics 365, a cloud-based umbrella solution offers a whole range of CRM and ERP apps with comprehensive security and access controls for data that are built into the cloud services, including network connectivity, service hosting platform, and physical data center, alongside administrator/user access. Microsoft boasts of its security model helping ensure data privacy and integrity, due to it safely residing in its cloud. Dynamics 365 is updated, secured and functional with all the infrastructure offside and it is taken good care of. Moreover, the user's local data is also regulation-compliant, thanks to the fact that Microsoft data centers are now located in different parts of the globe. CRM is used by global leaders along many verticals like Siemens, HP, Macy's, Metro Bank, InfoSys, and Pandora, just to name a few.
Usability
Usability is another big thing to consider when opting for a CRM. The aim of the system is to make business interactions quicker and easier. So, it all depends on the level of the team's technical proficiency and training needs, but also having user-friendly and comfortable navigation might be a worthy choice. By all means, a good CRM is a tool for not merely entering the data but more so of acting upon it. That's why every user or admin of the CRM will appreciate consistency, simplicity, speed, and minimum disruption, no matter whether it's a drag and drop navigation or a colorful heavy-coded dashboard.
Oracle CRM On Demand is one of the most popular systems among sales professionals. The experts note a whole bunch of advantages in what Oracle's SaaS CRM offers, starting from uncomplicated sign-in and setup, enterprise grade data safety on up to subscription-based pricing, and specifically, they point out its easiness to deploy and use.  An extensive set of APIs makes the access and data synchronization flawless for rapid customization of user interface alongside quick out-of-the-box app implementation. Rich functionality, like interactive analytics dashboards, prebuilt reports and integrations with other enterprise applications provide a workflow-driven set of tools and make it comfortable for users to complete everyday tasks. Among others, Pride Hotels, AFG, Niko Group, L'Oréal, Vodafone, HTI, and Deutsche Telekom are using the CRM potential of Oracle.
Innovations
Innovations adoption is another leading indicator for choosing the enterprise CRM. Artificial intelligence (AI), machine learning and predictive technologies influence CRM functional areas by driving data-driven clarity within sales cycles, optimizing CPQ to deliver connected products, and streamline customer service.
Bluewolf, an IBM Company, is a Salesforce consulting agency which, besides using Salesforce internally, offers all-inclusive implementation and integration options for their customers. By integrating IBM Watson with Salesforce's own AI capabilities (known as Einstein), it helps to bring "smart CRM" to life. The integrated platform enables faster intelligence driven decisions across sales, service, marketing, and commerce by using predictive insights from unstructured data inside or outside of an enterprise.
Costs
Costs of the CRM adoption is a manifold subject. It's important to point out that enterprise CRM, in most cases, is a weighty investment. The CRM prices vary depending on the provider's policies. Due to comprehensive enterprise deployment, customizations, upgrades, and support, the bill numbers might be quite high. But, as our clients often note, only the companies that scale, can really be successful and bring ROI. So, it's a matter of choosing the right price vs value ratio when going for CRM.
HubSpot CRM is one of the most popular CRMs available. Designed for both enterprises and smaller businesses, the system contains all the key functionality that enables detailed data management and visualizations. The beauty of the suite is that regardless of the size, any organization can use a free version of CRM and comfortably integrate it with 3d party apps. The popularity of the system is recognized by over 56,000 companies all over the globe as a great way to launch CRM into a business process without any overheads involved. Casio, Suzuki, SNP, TUI Travel, AmeriFirst Home Mortgage, DocPlanner, Unum are just a few of the enterprises that rely on HubSpot CRM to empower their businesses.
All those popular and mature CRMs are designed with the customer experience in mind. It's hardly possible to identify the best or the worst customer relationship management system per se, though. There are well-tailored CRMs that fit to your business needs, and there are seasoned integration and expert implementation partners that help you make the most out of the system. After all, it's all about the system that comfortably complements your activities, stimulates your team's productivity and maximizes the interaction with the customers.
→ Avenga Recognized by Clutch as a Top CRM Consultant in 2020
Amplify your security posture with Azure Key Vault.
Read more
Start a conversation
We'd like to hear from you. Use the contact form below and we'll get back to you shortly.