Salesforce Health Cloud and EHR systems: Making the best of two approaches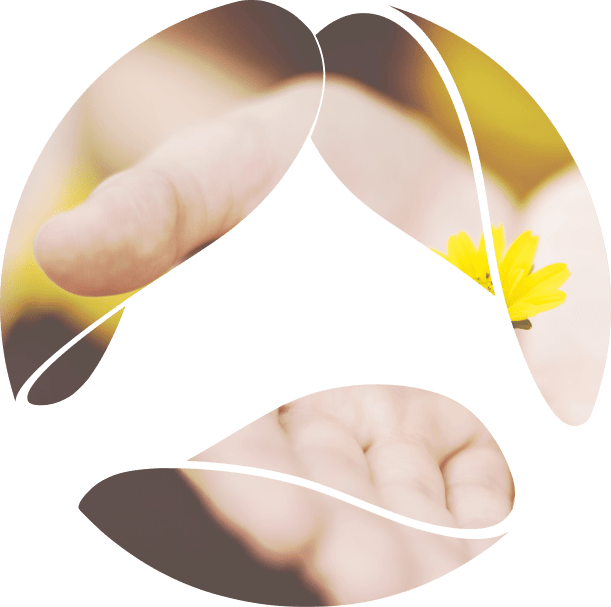 Salesforce Health
Cloud and EHR
systems: Making
the best of two
approaches
Discover the transformative insights brought by Salesforce Health Cloud in terms of improving EHR Systems with the common intention of improving patient outcomes and making healthcare more effective, efficient, and collaborative.
Since the 1970s, Electronic Health Records (EHR) have been transforming healthcare for good. Yet, there are new candidates emerging in the industry and Salesforce Health Cloud is at the top of the list.
In 2016, Salesforce took another step ahead by aiming to improve the lives of professionals, this time in healthcare. Now, their thriving product Health Cloud is gaining momentum globally.
At Salesforce, their professionals are ready for competition. They are embracing opportunities for partnership and this trend is illustrated by the capability of Health Cloud to pull data from the EHR systems. Yet, there's a key question: is Salesforce Health Cloud good enough to retire EHR systems entirely?
Answering such an inquiry requires comparing both technologies while focusing on what Salesforce Health Cloud can bring to the table.
What are EHR systems?
Current versions of EHR software entail functions like electronic health records, medical billing, scheduling, and e-prescribing. These proved to have a major positive effect on healthcare practice management.
The evidence is showing that EHR systems are still relevant and they have found their niche in a number of categories within the industry. Since 2016, there has been a steady increase in the global EHR Market by application (see Fig. 1).
Figure 1. Global EHR Market by Application
Besides, iinsights offered by the Center for Disease Control and Prevention (CDC) illustrate that 89% of office-based physicians are using EHR systems. This means that EHRs are still relevant. What is more, businesses are seeking new ways for integrating EHR capabilities into the cloud computing realm, and Salesforce is the company making massive strides in that direction.
The traditional EHR software does not put a massive emphasis on the customization of customers' applications. Additionally, the system does not pay much attention to third-party integrations. Yet, with the integration of EHR into the Salesforce foundation, these things are changing.
EHR Salesforce integration
CRM-based platforms like Salesforce allow vendors to engage with clients and transform the client experience. When it comes to Salesforce EHR integration, providers acquire capabilities for integrating a massive amount of data that's obtained through all the essential interactions with patients and other vendors.
This integration results in a more holistic perspective on a patient's journey through the healthcare system. Even when part of Salesforce, EHR remains an important source of clinical data. However, the system grants better patient outcomes and experience with the CRM platform on top.
Benefits of EHR systems
EHR systems have proved to be advantageous on many fronts. Through its four decade history of application, the approach has brought multiple benefits:
Offering accurate and up-to-date patient information.
Securing access to patient records.
Enhancing patients' data protection.
Enabling quicker access to patient data leads to more coordinated points of care.
Helping providers and clinicians reduce medical errors and diagnose patients faster.
Improving patient-provider communication and interaction.
Assisting providers in improving productivity and meeting business goals.
Lowering costs means less paperwork, less duplication of testing, and improved safety.
These are among the key benefits brought by EHR systems. However, with the rapid development of cloud technologies, it becomes increasingly evident that traditional approaches to the EHR systems can be improved. Health Cloud Salesforce is an example of such an improvement in action.
What is Salesforce Health Cloud?
Salesforce Health Cloud is built upon the popular Salesforce CRM platform. Currently, the platform is used by 150,000 organizations while also servicing more than 3.75 million users from multiple industries. In short, the Salesforce Health Cloud platform takes on most of the CRM features and industry practices, bringing them into one centralized system. In such a case, healthcare and life sciences organizations can improve their operations and management with Salesforce Health Cloud at hand.
Salesforce Health Cloud benefits
There is a range of benefits the platform brings to the table. Salesforce Health Cloud can result in distinct positive shifts for various shareholders:
Providers. Salesforce Health Cloud offers a 360-degree view of patient data. It entails including up-to-date details like current conditions, medical history, appointment history, prescribed medications, etc. It is all stored in one place without changing devices or screens. Such a tool grants providers real-time patient coordination and engagement.
Payers. When having a complete image of patients' medical histories, agents can deliver more personalized interaction and proactive support. Salesforce Health Cloud opens access to omnichannel communications, pre-built templates, and automated workflows directed at engaging patients at crucial points of their journey, from acquisition to retention.
Pharma and biotech. Salesforce Health Cloud helps pharma and biotech companies deal with patients across their preferred devices. On top of that, it is all done in real-time. Such a capability grants an immediate understanding of the patient's journey. The platform makes it easy for pharma and biotech to collect data directly from patients.
Medical device companies. With elaborate advanced analytics models integrated into Salesforce Health Cloud, medical device companies can forecast models at different levels. Such an approach leverages account-based practices. In return, better forecasting allows for more optimized and personal patient programs.
Salesforce Health Cloud is an omnichannel platform granting benefits for providers, payers, pharma/biotech, and medical device companies. Yet, with a further coupling of healthcare and Salesforce, one can expect even greater advantages to emerge.
When healthcare meets Salesforce
The transformation of healthcare and life sciences, heavily pushed by the unprecedented global pandemic, has necessitated a profound technology shift in order to handle industry complexities. Digital healthcare represents a successful combination of technology advancements, which increase the efficiency of healthcare delivery and make it more personalized.
Moreover, the migration of healthcare systems to cloud-based foundations presents a massive opportunity for growth. The evidence brought forward by Data Bridge Market Research indicates the rapid growth of the global healthcare cloud computing market (see Fig. 2.)
Figure 2. Global Healthcare Cloud Computing Market
The expected rate of growth for the global healthcare cloud computing market is 17.75% from 2022 to 2027. While being valued at $23,749 billion in 2020, the market is expected to reach a staggering $83.66 billion by 2027. This means that there are immense business prospects from bringing healthcare into a cloud-based environment.
Along with prospects to boost revenues, the coupling of healthcare with Salesforce creates a foundation for interoperability and a healthcare-specific CRM.
Interoperability
Platforms like Salesforce Health Cloud can pull data from various integrated systems. Such a feature is known as interoperability. It helps combine and gather all of the patient's data into one platform. As a result, it brings a holistic view of the point of care. When healthcare meets Salesforce, there is an opportunity to have a tool filling the gaps in information linked to a patient's journey. Plus, interoperability enhances the patient experience. Here is more information on the value of interoperability.
Salesforce for healthcare CRM
Another major outcome of healthcare meeting Salesforce is bringing cloud-based CRM capabilities into healthcare systems. Salesforce CRM healthcare presents an array of opportunities. What is more, platforms like Salesforce Health Cloud employ the power of cloud-based technologies while creating an environment in which providers can use healthcare-specific terminology to help connect everyone associated with a patient's journey. While being more than merely a CRM, Salesforce Health Cloud provides secured access to any patient-related information at any given time. Here, you can gain a broader insight into the benefits of Healthcare CRM software development.
Great prospects are resulting from healthcare meeting up with Salesforce. With the platform being the outcome of the coupling, it is crucial to understand how the new system differs and how it is possibly better than the existing EHR systems.
Who is who: Salesforce Health Cloud vs. EHR systems
While some might see a degree of redundancy in the functionality of Salesforce Health Cloud and EHR systems, as they do overlap in certain areas, the purpose for each differs drastically. While giving EHRs their well-deserved credit, some healthcare experts are doubtful if the systems will live up to the current industry's expectations. EHRs appear to be static, offering little if any room for customization or connectivity, and for this reason they are failing to face competition from the cloud-based platform.
In March 2018, Sage Growth Partners (SGP) published a report titled 'Are EHRs Up to the Task?' According to the survey results, 64% out of the responding 100 healthcare executives said that EHRs are failing to serve as the technology that provides value-based care (VBC).
So, what is it exactly that EHRs are lacking? And is Health Cloud Salesforce capable of meeting those needs? There are a range of areas to explore to resolve these questions.
Value-based healthcare success
VBC is patient-oriented care, in which providers are rewarded for measurable patient health outcomes rather than being paid for the total amount of services delivered. In other words, VBC for healthcare organizations means more data analysis, altering hospital processes for better patient care, adopting evidence-based care standards, giving the consumers new insights into care, etc.
This appears to be one of the aspects in which EHRs are missing the mark. These systems do not help determine who the highest-risk patients are or where they are in their care journey, as EHRs simply have not been designed to perform those functions. In turn, Salesforce Healthcare Cloud can resolve the issues. The platform values patient relationships over records. It views patients as customers and serves to cater to them in a revolutionary way. Not only is all critical data, such as contacts, allergy info, a timeline with their activities, tasks, and any other relevant information at the provider's fingertips, but more than ever before, it gets the patients themselves involved in their healthcare efficiently and does so conveniently.
Connecting health providers with patients
Modern customer-focused healthcare demands a nearly 100% personalized approach to patients. For most people, customer service is the key differentiator when choosing a healthcare provider. The Salesforce CRM system is designed specifically to address the uniformity and quality of the customer experience with a care provider. This experience can encompass case monitoring, task prioritization, information segmentation, and real-time communication so as to help deliver better customer satisfaction to every patient. It is something EHRs cannot achieve effectively.
The essence of value-based healthcare is timely and accurate information that is accessible from diverse sources. Salesforce Health Cloud, as a content aggregator, enables professionals to receive detailed multiple-source patient data views. It allows caregivers to gain a deeper insight into every case and make effective patient care decisions.
Mobility and real-time communication
Brought by Salesforce Health Cloud, mobile-first in-home care is a collaboration between professionals and patients using up-to-date technology which demonstrates obvious clinical and financial benefits. Efficient scheduling and consultation procedures via phone, email, and live chat improve practitioner productivity and the consumer experience.
The COVID-19 situation has become a public healthcare 'reality check' and has pushed mHealth and technology-enabled care from infancy to everyday reality in less than a year. According to the "Strengthening the Health Systems Response to COVID-19" policy of the WHO, telemedicine becomes a vital service model to enhance care delivery and clinical decision support. With critical shortages and imbalances of healthcare personnel engagement, access, and quality of care, coupled with infection risks, telehealth tech is becoming a frontline service for safe and efficient communications. Here are some additional insights on the patient-related benefits brought by telehealth.
Analytics and advanced segmentation
Salesforce Health Cloud's functionality also provides a more intelligent way of managing resources, data filtering and segmentation, and risk reduction. Its analytical capabilities utilize both clinical and non-clinical data. Personalized Patient Journeys feature connections on the platform. Salesforce Marketing Cloud enables providers to personalize targeted campaigns for each patient, monitor clinical and nonclinical engagement, automatically identify and calculate risks, and create unique care plans for every patient. It empowers clinicians to develop targeted approaches to patients, identify and calculate risks automatically, and develop individual care plans for every patient.
HIPAA compliance
The management of protected patient data is an especially sensitive issue for the healthcare industry. Health Cloud protects every element with its built-in HIPAA compliance features, including Salesforce Shield, Field Audit Trail, Platform Encryption, Data Archive, and Event Monitoring, in order to satisfy the security and privacy needs for every patient and care provider. Salesforce Health Cloud offers a new dimension in the provider-patient relationship with a combination of multiple platform features and resources.
Customization possibilities
The EHRs are not fluid and connectible by design. So, in the majority of cases, electronic records aren't shared across EHRs. It results in cumbersome data inputting which has to be repeated every time a patient is transferred to a different facility. The ongoing issue is even trickier when it comes to Medicare and Medicaid reimbursement procedures.
A report by SGP indicates that 60 to 75 percent of healthcare organizations are coordinating with third-party providers to augment the functionality offered by EHR systems. This practice can naturally result in some drawbacks, such as poor data readability, increased costs, and management issues, just to mention a few. All these drawbacks can be aided with Salesforce Health Cloud.
The reviewed areas suggest the platform can not only deal with EHRs key drawbacks, but it can also bring new instruments, the ones boosting patient outcomes and making care provision more efficient and effective.
Benefits of Cloud Tech
Inadvertently, cloud tech is becoming more and more relevant to any given aspect of healthcare. To gain insight into what cloud computing might become in the future, just have a glimpse into how the market has grown since 2008 (see Fig. 3).
Figure 3. Public Cloud Computing Market
In terms of numbers, the cloud computing market has grown from $5.82 billion in 2008 to $159.28 billion in 2020. Furthermore, Yahoo Finance anticipates the market to reach $947.3 billion by 2026. With this immense rate of growth, cloud computing also brings multiple benefits:
Security
Mobility
Quality Control
Collaboration
Cost-savings
Competitiveness
Sustainability
Automatization
These are among the key factors applicable to virtually any industry and market. It shows that cloud computing is something companies cannot afford to avoid. Here are some examples of cloud-based solutions aiding businesses at multiple levels.
All in all
The speed of the digital world calls for personalized relationships with every customer and the healthcare industry is literally on the front line responding to the essential needs of the patient. When utilized in the right way, Salesforce Health Cloud can become a tool to view each patient, to operate on the data, and use it for smarter and more meaningful results. It is the instrument that compensates for the flaws of traditional systems and upgrades those systems to collectively work for better patient outcomes and better healthcare in general.
Discover widely spread applications of data science in healthcare and learn about the common advantages it brings to the industry.
Read more
Start a conversation
We'd like to hear from you. Use the contact form below and we'll get back to you shortly.