5 Reasons Why Your Data is Made Simple with Tableau Software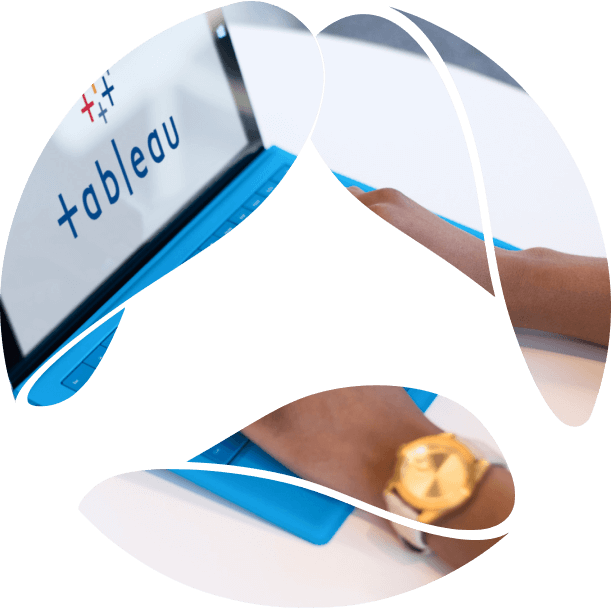 5 Reasons
Why Your Data
is Made Simple
with Tableau
Software
Dealing with unstructured big data is a painstaking or even arduous job. Since virtually all the information is important for business activities, losing it is hardly acceptable. Visualizing data helps us to see the vital stats for decision-making analytics presented in pictorial or graphical format, so that the human brain can easily absorb and process even the most complex big data concepts for further efficient work processes.
Avenga data science team has a profound experience in working on projects with complex data needs. That is why we use a plethora of data visualization tools to translate data into real-life actions. Microsoft Power BI, Exago, Birst, Sisense, SAP Crystal Reports, Looker, QlikView, and TIBCO Jaspersoft, just to name a few, are the examples of Avenga  expertise.
But Tableau software continues to be among the leaders as a top choice for modern business intelligence (BI). The platform is generally known for extracting any kind of data from  nearly every system and turning it into meaningful information quickly and easy.
Its core features like rich integrations with numerous databases, scalability, smooth exploration of huge datasets, comfortable prototyping capabilities, robust mobile support, effortless interactive docs sharing with drag and drop functionality and simplicity to learn, make it a worthy choice for business needs. Due to its hybrid model consisting of in-memory and in-database analytics architectures, Tableau makes it possible to build interactive readable reports and eye-catching visuals.
A short intro summary
Tableau company introduced the idea of integrating data visualization into the databases and making it digestible back in 2003. Though not welcomed at the start,  it grew into a Tableau platform, a suite of products aimed to support an all-inclusive Business Intelligence analytics at every stage of data management. Today, Tableau portfolio consists of a whole set of mature solutions vitalizing intelligence in every aspect of business operations. Starting from Tableau Prep and Tableau Desktop (as part of Tableau Creator), to Tableau Server and Tableau Online, Tableau Public and Tableau CRM (part of Salesforce CRM) to Tableau Data Management, to Embedded Analytics, etc.- all designed for smooth collaboration and visual analytics to understand data fueling an organization's operational excellence.
From our experience, here are some Tableau's superpowers
1. Ease of use for utmost efficiency.
One of the biggest advantages of Tableau software is that the end-user can look into and handle big data and self-serve his own data needs rather than relying solely on the BI team analysts or data science team. Simply put, the users can see and operate on their vital information using Tableau to understand what it is all about. Topped by Tableau Mobile, a supporting application for Tableau Server and Tableau Online, the crucial data is accessible for interactions on the go.
Our data science team opted for Tableau as an effective data visualization tool for one of our clients. When choosing Tableau, it was important to have a wide array of sophisticated features for seamless mapping and clean data visualization for ad hoc data analysis opportunities. We used both Tableau Desktop for creating dashboards and various chart types, and Tableau Server for hosting and viewing them. In order to improve the UX, a separate custom web page was built on Amazon. The page replicates all dashboards, charts, and graphs set up in Tableau that improve the user's experience. A user can now easily go through the all-in-one-place reporting environment with advanced filtering and row-level security functionalities, to name a few. A dozen of the main comprehensive dashboards with multiple charts, graphs, maps with metrics, and daily reports land in a user's inbox. Product performance, event funneling, marketing and cohort analysis are some of the dashboards from the list. Daily reports send fresh data visualizations, at specific times, to specific user groups. A list of metrics for a specific time series are included in the daily reports; e.g., "yesterday" and "90 days", etc.
2. Data visualization techniques for fast decisions
Our clients like visual analytics with Tableau software for its input for ultimately better decision-making when the company's needs are better understood. Connected around to the company data sources with full control over data (like filtering, combining or search), it automates the processes and enables more informed decision making. You can analyze your visualized business data all put in one place to recognize important correlated parameters or trends to act on them immediately.
3. Catchy performance for robust communication.
With the improved UX, you can create data visualization with Tableau custom dashboards with a live connection to the PostgreSQL table which allows for custom filtering. Data presented in your fully controlled charts, graphs or other visuals, gets the message across the organization users much quicker. Visualized information is good to present to the target audience, and suits any kind of reports starting from presentation to C-suite, sales reps and up to fieldwork KPI analysis. Also, Tableau enables interactive visual analytics with selected custom metrics and near real-time analysis.
In order to create a unified metric collection system for the client, who employs a number of different systems for storing data gathered from setup boxes, our software and data science teams built an actionable solution for data visualization with Tableau software. A very flexible system allows rapid filtering of the data and instant time series generation for every present metric and, hence, removing the need for any pre-processing on the data analysis side. A Tableau Dashboard was created with live connection to the PostgreSQL table, showing the most important metrics as well as allowing custom filtering for users on-the-go. Data visualization with Tableau connects hundreds of data sources around the company, improving business intelligence and enabling more informed decision making. Anomaly analysis with drill-down capabilities and a System Performance Dashboard monitor key metrics. Developed and visualised metrics in Tableau enable near real time analysis which helps make faster business decisions. 
4. Manage big data for actionable outcomes.
Tableau software handles and processes millions of data rows with ease and helps with big data analytics. The various data visualizations with Tableau aimed at particular users can be created with large data pools without interfering dashboards' performance. One more advantage of Tableau (Tableau Server) is the option for users to connect to various database data sources, like SQL, etc.
→ Explore Avenga expertise in Business Intelligence and Data Visualization
5. Integration options
For the development team, Tableau offers a whole range of data integration options and native connectors that enable it to query databases (cloud or relational), and even develop a custom 'web data connector' to pull data from Web APIs directly, as well as spreadsheets or files.
Tableau, being among the most refined business intelligence tools and data visualization options, is a preferred choice among developers as well as customers. Tableau software gained its popularity because of its ability to perform big data analytics.  Tableau reveals effective data visual analytics, making it easy to comprehend while creating dashboards and reports, data discovery, static or interactive data visualization, a self-service BI, statistical analytics, and also forecasting reports.
How to get customer insights from your big data and how it actually drives the results to get to the next level of growth? Business Intelligence (BI) and machine learning (ML) utilize large volumes of data for business needs. While BI is the logical first step, machine learning, as a subset of data science follows to get deeper insights. Those have already moved away from long-outdated static reports to interactive dashboards and real-time analytics and allow businesses to have a descriptive vision based on the accumulated visual data.
Avenga data team can help your company harness the power of big data analytics; reach your strategic goals with machine learning tools and techniques and innovate with expert business intelligence (BI) services, like performance and trends analysis, customer research, forecasting, strategy optimization, budget and financial planning, reporting and much more. We can help you analyze your data warehousing, ETL solutions, and visualization tools. You can see how your data performs in various configurations: SQL Server, MySQL, PostgreSQL, AWS Redshift, Azure DWH, and many more.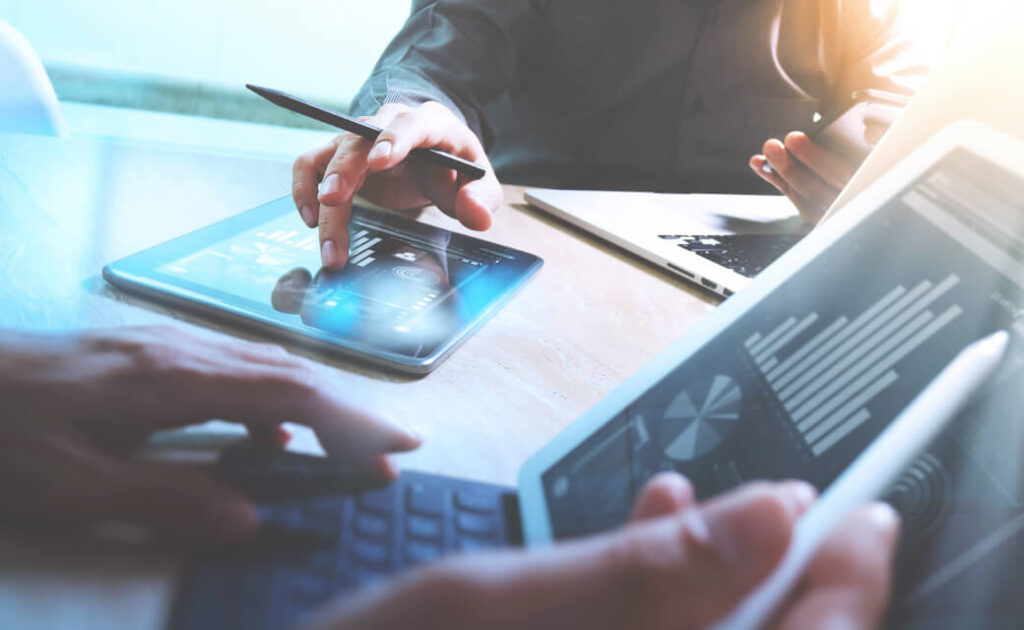 Explore how big data is revolutionizing the banking industry by enhancing customer experiences, improving operational efficiencies, and addressing challenges.
Read more
Start a conversation
We'd like to hear from you. Use the contact form below and we'll get back to you shortly.