Career in Poland
31
Offices around the world
Technology on your terms!
We are a team of highly skilled professionals. We take pleasure in creating new solutions that have a real impact on our clients' business. At Avenga, everyone is free to work on their own terms! Here, you do only what you love! For real!
About Avenga
Watch the video and get to know us better!
Step 1
CV upload
Our recruitment team will review your experience and technical skills. Based on the review, we will pick a project you may find interesting and assign you a dedicated recruiter.
Step 2
HR interview
During the video call, our IT recruiter will tell you about what it's like to work with us, the benefits and development opportunities we offer, and the project we've picked for you. You, in turn, will have the chance to tell us about your professional experience and ask us any questions you may have.
Step 3
Technical interview
This is a meeting with the IT manager/technical team working on the project you are applying to. This interview will be more technical, so make sure to prepare well for it.
Step 4
Formalities and onboarding
These are standard steps that wrap up the whole process — signing the contract, getting to know your colleagues, and becoming familiar with the rules that will define the framework of our cooperation. Welcome aboard!
Technology on your terms!
"What helps me at work? Online games! They taught me how to think strategically and turn failure into success. I also learned the importance of team communication. My job involves providing support to other employees in expanding their skill sets. Together, we solve much more than just project-related difficulties. I use my experience in Cyber Security to build a secure organization. They say I'm the good spirit of the company, and I must say that's exactly how I feel."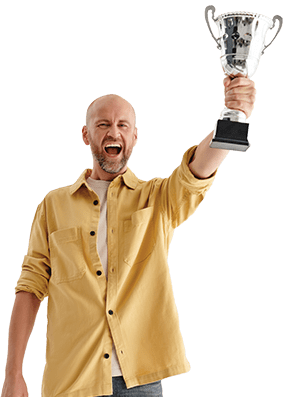 Michał Sobecki
Project Success Manager, Security Expert
Technology on your terms!
"Databases are my second life. My job is about data analysis, transformation, and presentation. I appreciate the fact that I can take advantage of new technologies and work for clients from a variety of industries. Here, the transition to a new project carried out for a new client is not considered a problem, but an opportunity for growth. And I like to grow. Which is why I've already done projects for banking, pharma, and telecoms clients. I feel I have the support of my superiors, and this is extremely valuable and important to me."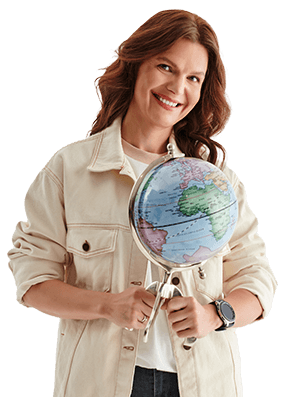 Cecylia Jędrzejewska
BI Consultant
Technology on your terms!
"I'm working on software aimed at increasing the chances of inventing personalized, innovative next-generation drugs. Lifelong learning is still fun for me. I learn about genetics, DNA chains, cell lines, or protein structure on a daily basis. I'm actively involved in the local Java User Group in Zielona Góra. I also organize and run Innovation Days at schools and kindergartens."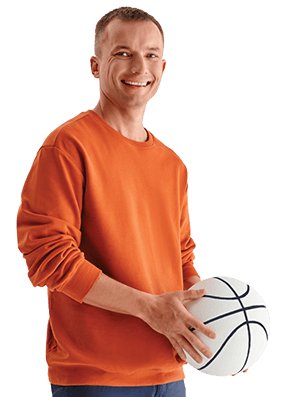 Dawid Maksylewicz
Senior Software Engineer for Biotech
Technology on your terms!
"Our infrastructure must be reliable and responsive to client and employee needs. To put it simply, it has to work! And this is exactly my job. To make it work. Something I've been doing for 10 years. I'm glad that the company takes into account my ideas and suggestions – and invests (by all means wisely) in cutting-edge, cloud-based solutions. It is also not afraid to invest in people. It is this approach that enabled me to create the Avenga Bike Team, which brings together MTB and road cycling enthusiasts."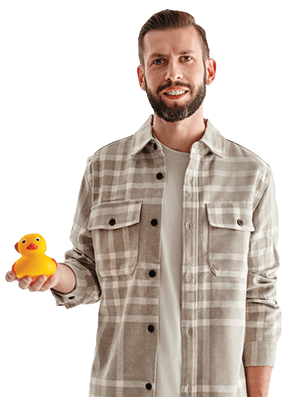 Sławek Demczar
System Administrator
Technology on your terms!
"They say I'm perfect proof that retraining after 30 can be successful. I do know one thing. If you really want to, you can… switch from a managerial position in the sales industry to the testing department of an IT company with no prior experience in this field. I took my first steps in IT by taking part in the Tester Academy program, and that's where it all started. I worked my way up in software testing and got promoted pretty quickly. At present, as Team Manager in the testing department, I manage a team of nearly 100 people."
Wojtek Kobiałko
Test Manager
Technology on your terms!
"I'm passionate about self-organization and personal growth. I support the work of a San Francisco-based team that develops software that analyzes the life cycle of molecules. I'm all about work efficiency and value freedom of action. I'm also a Competence Center leader. What's more, I co-run the Agile Hunters blog – a project I'm involved in both professionally and personally. Because Avenga is a space that I create on my own terms – and I derive great satisfaction from it."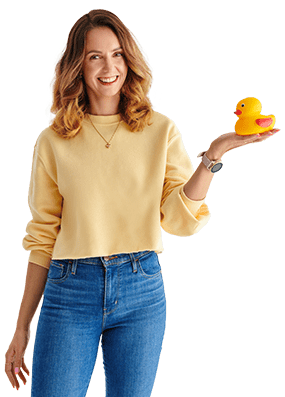 Patrycja Górka
Agile Coach
Benefits
At Avenga, benefits come in plenty. Depending on the nature of your work, you can take advantage of a number of interesting options. We also support our employees in the pursuit of their passions. We help them fulfill their dreams and take on sports challenges and succeed.
Private medical care
We put the well-being of our employees first — both at and outside work. That's why Avenga offers private medical care as one of its basic benefits. What's more, you can use this benefit alone or give access to it to your family members.
Individual training budget
Competency development is something natural for us. At Avenga, you can create your own development path or take advantage of our support. We provide additional training, access to a training platform, and company-internal initiatives to facilitate knowledge sharing.
Cafeteria system
Here, you're not obliged to do anything… but empowered to do everything! Especially when we talk about our cafeteria system. Pick the benefits you need and change them whenever you change your mind. ;)
Sports plans and sports teams
There are many sports enthusiasts at Avenga, which is why we're keen on supporting our employees in pursuing physical activity. When joining Avenga, a sports plan is not the only thing you can choose in terms of sports. You'll be able to join one of our Avenga Sports Teams or… start a team of your own.
Life insurance
Tailor the insurance to your lifestyle by choosing from several available options.
Dedicated income protection and third-party liability insurance for IT professionals
A benefit created with the IT industry in mind. We want you to feel safer in difficult and unexpected situations.
Remote work and flexible hours
By joining Avenga, you get to choose a project that lets you work as you like best. Remote or hybrid? Or maybe in the office, the traditional way? Do apply — we'll surely find something suitable.
Team-building events
At Avenga, we also enjoy spending time together outside of work. We organize casual meetings and team-building events, where we celebrate stuff, get to know each other better, and — above all — have fun. ;)
Psychological support
At Avenga, we are not afraid to talk about difficult topics and seek help. That's why we work with a team of psychologists who will support you when you need it.
Open IT community
Avenga is a place where you can find fulfillment not only in the projects you're involved in. We have over 10 Competence Centers where specialists like you exchange knowledge and experience and develop their core competencies.
Atmosphere
More than just work.
Avenga is a place where the environment adapts to you. Our culture supports and embraces differences — both globally and locally.
Support
You do what you love. We take care of the rest!
We do know how important work is at… work! That's why we try to keep the formalities to a minimum and stay committed to supporting you at every stage of your journey with Avenga.
Competencies
A community of thousands of professionals from around the world.
Avenga teams work for hundreds of companies across the globe. This not only gives you a wide selection of projects to choose from, but also lets you share and exchange experiences within a supportive IT community.
Sustainability
Sustainable growth
We care about the planet and the people. That's why at Avenga we support local non-profit educational and environmental projects.
Growth
Experts you'll want to work with.
At Avenga, we will appreciate your skills and support you on the path you choose to follow.
Freedom of choice
Here, you're not obliged to do anything… but empowered to do everything!
Go for freedom of choice and create your work environment without limitations. Choose projects, technologies, and frameworks that suit you best. Select the form of employment and decide when and where you want to work.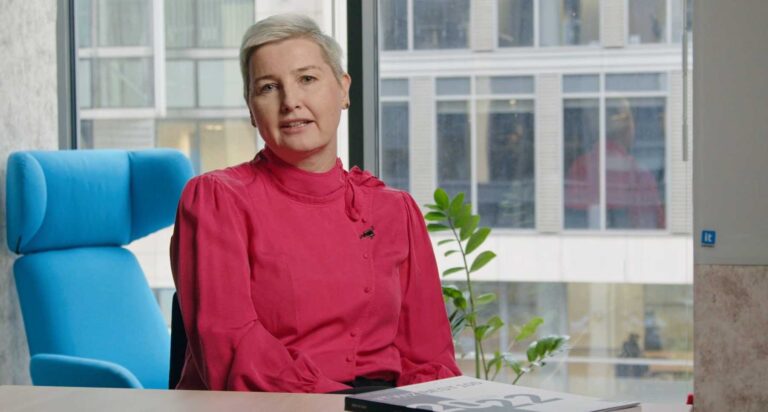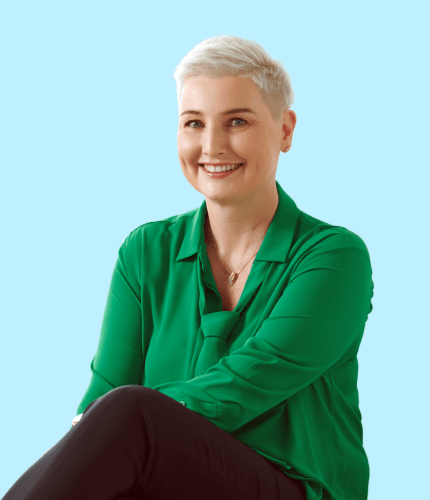 Malgorzata Wisniewska
Chief Operating Officer
Frequently asked questions
Unfortunately, no. At Avenga Poland, we primarily employ permanent residents of Poland.
Of course. Our recruiters will contact you and schedule an online meeting at a time that is most convenient for you.
At Avenga, we carry out various projects for many clients, so you will be able to choose one whose nature suits you best. 100% remote? Or maybe hybrid? It's all up to you to decide.
With us, you can change the project without changing the employer. When you feel it's time for a change, let us know and we'll look for other projects for you within Avenga.
No, you don't. At Avenga, we carry out a variety of projects — and not all of them require fluency in English. If it turns out you need to brush up on your English in the course of the project, we'll help you out with that. :)
Sure you can. :) If you didn't get the job you applied for, apply for another position that matches your expectations and requirements.
Didn't find a suitable vacancy?