Avenga Academy
Reason 1
Supercharge your CV
Employers love it when candidates have hands-on experience with particular technologies.
Reason 2
Get real-life experience
Embark upon a journey of delivering projects with our tech gurus and test your professional aptitude.
Reason 3
Join Avenga
Complete the course successfully and raise your stakes for joining Avenga.
Reason 4
Streamline your motivation
Get to know what motivates you and drives your professional growth.
Reason 5
Join the IT network
Become a member of the IT professionals network and open up further employment opportunities.
Reason 6
Test yourself
Our courses will get you as close as possible to the brink of your professional abilities.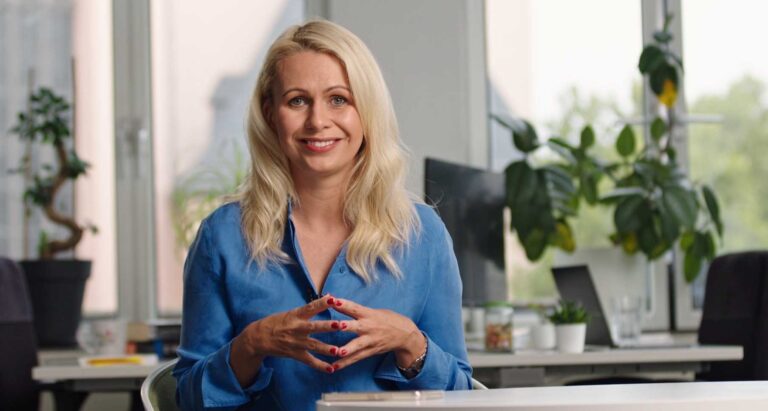 Marta Romaniak
VP of Global Branding
Our graduates say

Melnyk Dmytro
Junior iOS Engineer
Although the course was short, it was incredibly rich in material. We worked in teams on real projects and were heavily involved with the Version Control System. At the end of the course, I was invited to a technical interview and I passed with flying colors.

Petrova Iryna
Junior Salesforce Engineer
The training program was of the highest quality. Refined lectures, real practical assignments, and experienced instructors have helped me get a job offer and become a part of the Avenga team.

Roman Lishchyshyn
Junior .NET Engineer
Every instructor was a comprehensive .NET expert. They knew how to pass their knowledge in a way that makes students more than know .NET; they made us understand how to work with it. Strongly recommended. 12 C# out of 10.

Yevheniya Ohar-Borys
Salesforce Software Engineer
I was fascinated by everything: the course structure, professional mentors, practical tasks, and the sound spirit of motivation. The course helped me understand that being a Salesforce programmer is what gives me that sense of meaningfulness.
Frequently asked questions
Yes, of course. Actually, all of the Avenga Academy courses are free-of-charge. We aim at spreading IT education in order to foster the growth of digitally-mature markets and industries around the world.
It is recommended that you proceed with registering even if you lack some of the entrance-level skills required for a course's successful completion. You can always communicate about the next step with our representatives.
Definitely. Every participant who successfully graduates from a course, gets a written certificate that testifies to them obtaining the skills envisaged by the course.
You can become an Avenga academy student from anywhere in the world. All the courses are held online.
Have a question regarding Avenga Academies?
Contact us!
Are you an organizer of educational IT events?
Let's cooperate!