Essentials of QA
About
Are you looking for where to make your first steps in Quality Assurance? We have an excellent  opportunity for you! Our QA team launches the course Essentials of QA for you to start a career as a QA specialist from scratch. A team of qualified experts will share all the knowledge you need.
The course consists of theoretical and practical parts. Students will be working a lot on home tasks which will be reviewed by our supervisors.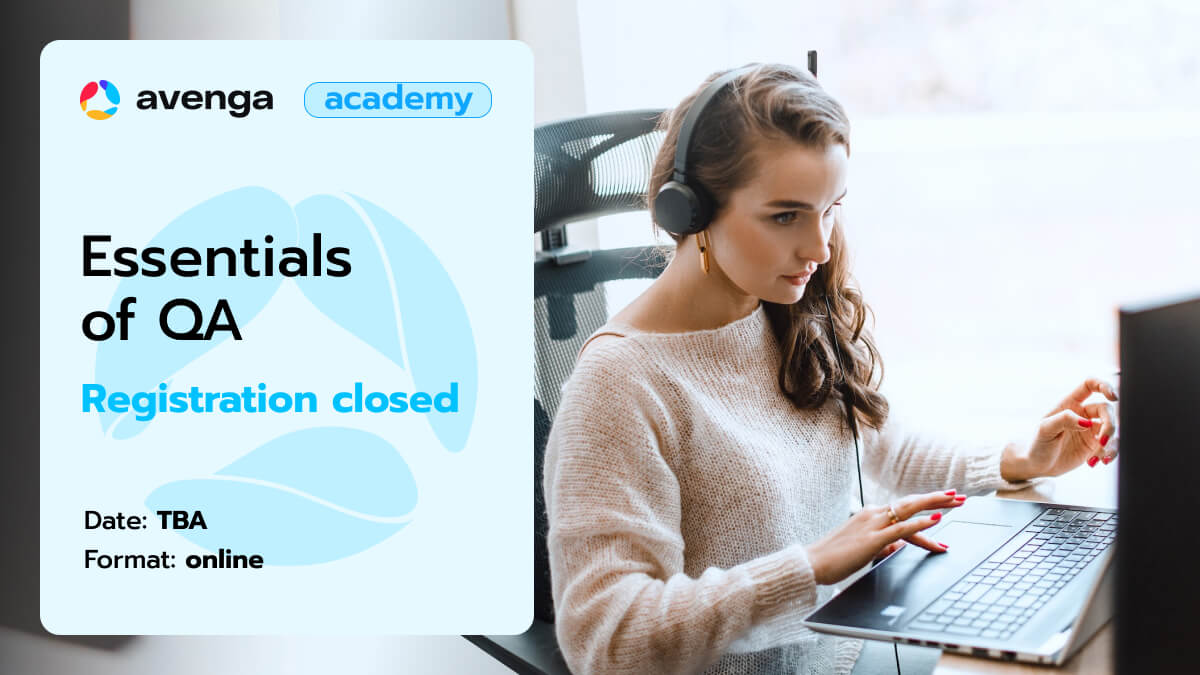 The whats and whys
Schedule
19:00 – 20:30 three times per week
Step 1
Register
Send your application in by filling in the application form below.
Step 2
Test
Pass a little test given by our speakers that evaluates your tech readiness.
Step 3
Interview
Answer a couple of our speakers' questions and get answers to yours.
Step 4
Invitation
When it's all said and done, you'll get your invitation to join the internship.
Program
Fundamentals of testing
SDLC models and the test process
Theoretical and practical understanding of test levels, types and techniques
Requirements analysis
Creating test documentation
Basic database concepts
Basics of API testing
Main principles of web and mobile testing
Is this course for me?
You will most likely excel through this course if you can bring along:
At least an Intermediate level of English.

Understanding the QA profession – responsibilities & typical tasks.
Not working in the field of QA for other companies at the time of registration and training.

Good analytical skills.
Frequently asked questions
Yes, of course. Actually, all of the Avenga Academy courses are free-of-charge. We aim at spreading IT education in order to foster the growth of digitally-mature markets and industries around the world.
It is recommended that you proceed with registering even if you lack some of the entrance-level skills required for the course's successful completion. You can always communicate about the next step with our representatives.
Definitely. Every participant who successfully graduates from a course, gets a written certificate that testifies to them obtaining the skills envisaged by the course.
You can become an Avenga academy student from anywhere in the world. All the courses are held online.