Having A Hard Time With Your Legacy System Migration? Explore MuleSoft For Salesforce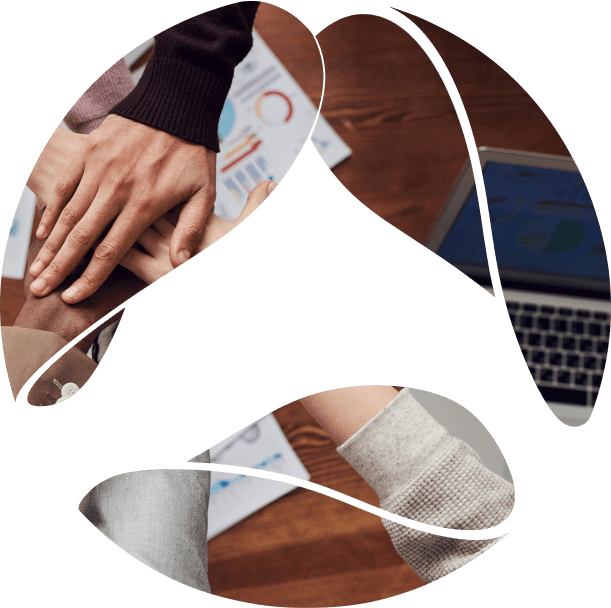 Having A Hard
Time With Your
Legacy System
Migration?
Explore MuleSoft
For Salesforce.
Considered the world's best CRM tool, the Salesforce platform is used by over 150,000 companies globally for marketing automation, application development, analytics and better customer service. Various functional solutions make the platform an amazing technology for an increasingly wide range of industries. It continues to sit at the peak of technology solution providers, primarily because of its exquisite integration possibilities. Among others, there are 3 very powerful instruments enabling robust integrations: an AppExchange marketplace, the Heroku platform, and the MuleSoft Anypoint integration platform.
We are going to review how exactly Salesforce plays right in tune with MuleSoft Anypoint Platform to connect their data, apps and devices.
Back in 2018, there was a lot of fuss surrounding the inclusion of MuleSoft into the Salesforce platform. "Every digital transformation starts and ends with the customer," said Marc Benioff, Chairman and CEO of Salesforce, on the acquisition of Mulesoft. He added, "Together, Salesforce and MuleSoft will enable customers to connect all of the information throughout their enterprises, across all public and private clouds and data sources, radically enhancing innovation."
Let's dive deeper into what happened after two years and how both platforms are working together to unleash integration possibilities which put the customer right at the heart of digital transformation.
What exactly is MuleSoft?
A San Francisco-based company, MuleSoft empowers organizations to innovate faster through an integration platform that allows for the seamless connection of any application, data and device with APIs (Application Programming Interfaces). APIs act as messengers that take requests, tell the system what the user wants it to do, and get a response back to the user.
This helps companies access or unlock their data in a broad spectrum of computer software packages, from legacy systems to mobile devices. By leveraging the platform, companies can unify their data and have their different departments work on customer service with a single view, as well as automating business processes and creating connected experiences.
The MuleSoft Platform is a suite consisting of the following  components: Anypoint Design Center, providing instruments for design, documentation and testing APIs in a web-based graphical environment; Anypoint Management Center, responsible for deployment, management of APIs and integrations in the cloud or on-premise; Anypoint Exchange, a library for sharing connectors, templates, examples, and APIs;  Mule, the runtime engine of Anypoint Platform, a Java-based ESB (enterprise service bus) and integration suite enabling the development teams to link applications, data and devices together, Anypoint Connectors, a toolset and resources for quick availability; Mule Runtime Services , a set of platform services allowing for all-inclusive scalability, security and accessibility of APIs and apps.
The modern API-led approach of the MuleSoft Anypoint Platform makes the integration more reusable by turning it into a building block to enable applications, data and devices to communicate further. So, organizations can use it to accelerate innovation delivery and increase organizational agility.
One of MuleSoft's notable clients, Forrester, witnessed an ROI spike up to 445% within three years of using the platform, according to their released findings for their Total Economic Impact (TEI) study. What's more, the organization was also able to free up nearly 90% of their developer's time that goes into maintaining the integrations and APIs.
The idea behind Salesforce and MuleSoft working together
The Salesforce platform partnering with MuleSoft was perceived as revolutionary, and for good reason.
On one hand, MuleSoft is a market leader in its vertical, thanks to the functionality and accessibility of its technology and their unique Anypoint Platform for APIs and integrations. Additionally, its existing client base was impressive.
While on the other hand, Salesforce platform has been trying to double down on its Customer 360 Data Management initiative. As a part of their efforts, the company introduced Salesforce CDP (Customer Data Platform) to provide users with a '360-view' of the customer.
Though gathering and harnessing the data stored across Salesforce's business products was considered a challenge, the real challenge for the CRM was utilizing data from third-party systems.
→ Look into How to Use Salesforce to Power Your Financial Services
Previously, the data gathered was stored in silos, making it difficult for users to get a clear idea of a single account without having to spend hours searching for and collecting data from all customer touchpoints. Data scientists were employed for this task until the inclusion of MuleSoft.
The Salesforce and MuleSoft integration, through its Einstein AI, makes it possible for the CRM to harness all the customer data for use, thereby delivering intelligent insights in real-time. Hence, organizations can easily view all of their customer data and obtain insights about opportunities automatically with business intelligence.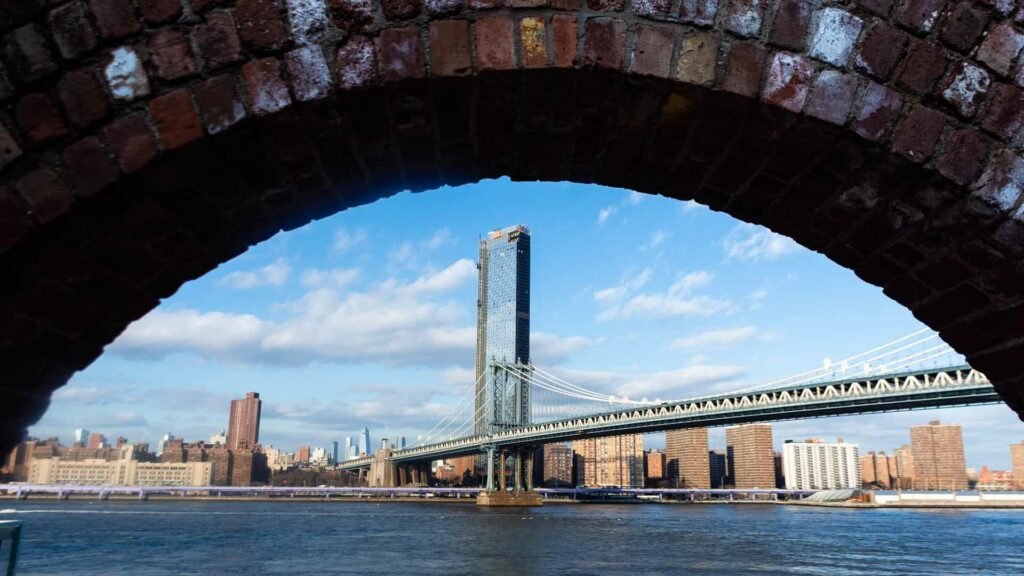 Why is legacy systems transformation a must?
Tried & tested, old-school or still legacy?
A legacy system is an outdated computing software or hardware that is still used by some businesses. While these systems might still serve the purpose they were built for, they are basically old technologies and infrastructure  that are less common these days.
→ Read more about Pharma Legacy Transformation. Growing old vs growing wise.
At some point there is the perception that the company, relying on stable and unchanged infrastructure, does not need to make any drastic changes. But the future of digital transformation undoubtedly includes a robust software performance, the ability to quickly respond to the digital customer's needs, flexible business processes in order to adequately react to and market demands and stay relevant.  Legacy system migration means upgrading to a new infrastructure or software from an old IT system in order to align with current IT standards and gain new opportunities for development.
Legacy systems typically suffer from poor performance and high maintenance costs. Furthermore, their incompatibility with new technologies poses additional problems and difficulty in altering these systems as they can no longer be kept up to date at the speed with which an organization plans to innovate and change. Also, the lack of vendor support and regular updates puts the organization's data at risk. Hence, legacy system transformation is imperative to make sure the IT system is functioning properly.
→ Explore To change or to pretend a change – that is the question
Migration from a dated system to cloud-based services or platforms, like MuleSoft's unique Anypoint Platform, helps increase your organization's performance and competitiveness. Additionally, the platform's tech capabilities add to Salesforce's SaaS offering. Meaning, you will be able to access, manage and process corporate data more efficiently, thereby helping your business expand its presence with deeper involvement at all three layers in the cloud.
Avenga team had the experience in developing an API for a banking institution. The bulky layered legacy system needed to be updated and extended. While providing the backend of the application, we applied Mule on top of it with multiple modules, i.e., authentication, push notification, and all necessary functionality for business success services. Integration of different languages, systems and modules was vital to smooth operation. MuleSoft platform proved to be a quick fix solution. In the long term, specifically trained support for the Mule platform is normally needed.
The benefits of using Salesforce with MuleSoft
The Salesforce and MuleSoft Anypoint Platform integration solves the most challenging connectivity problems across SaaS, SOA and APIs. It acts as a highly productive, unified and hybrid integration platform that builds an application network of data, apps and devices using API-led connectivity. Here are some vivid benefits your organization can tap into by using Salesforce with MuleSoft.
Lowest friction. The platform allows you to quickly create and modify your application network through user-friendly low-code and pro-code tools and open standards as well as pre-built templates, APIs, connectors and reusable building blocks.
Undivided connectivity. You can seamlessly connect data, apps and almost any other gadget both in the cloud and on-premises.
Future-proof. The flexible architecture allows for your innovation and changes as your business continues to evolve while using a wide array of IT that fits enterprises of all shapes and sizes.
MuleSoft's capabilities fit perfectly into the Salesforce profile, strategy, and needs. MuleSoft offers a declarative way to work with systems. It provides comprehensive out-of -the-box functionality, when the majority of development is being done under the hood. It is beneficial for business as it offers more automation opportunities with fewer resources.
Final thoughts
MuleSoft Anypoint Platform and Salesforce are a match made in heaven when it comes to solving complex integrations that enable quality customer and seller experiences. With the help of a good Salesforce development and integration company, organizations can tap into this platform and maximize the value they can reap from the tools offered and build an integrated approach that will help them scale up in line with the expectations of their business.
Looking for a Salesforce development company and technology integrator? Contact Avenga to see how we can help.
Amplify your security posture with Azure Key Vault.
Read more
Start a conversation
We'd like to hear from you. Use the contact form below and we'll get back to you shortly.