How to Choose
the Right Salesforce
Partner for Your Company
Spend or Save: Think and act across the horizon.
When the current challenging situation arose unexpectedly, you were not sure if it was a good time for new business disruptive actions. But it's always a perfect time for ideas that might shake up the business environment and make it more effective. Many say that the right time to move forward is usually right now: ideate, innovate, and create change with the right tools, resources and like-minded partners. 
In this article we'll take a look at several guidelines that might help you to find the right partner to get the most out of your Salesforce investment.
Instead of buying 'things', it's time to make informed investment decisions
Experience, deep understanding of the system, and constant engagement throughout the process are necessary to make full use of the virtually endless Salesforce potential and tools; which is something that most companies don't possess internally. And time is usually of the essence, because you want the system up and running as soon as possible in order to use its capabilities to maximize your organization's potential. That's why it's smart to look for an implementation partner, someone well-versed in the Salesforce ins-and-outs and able to efficiently leverage the tools at your disposal, to suit your company's unique needs.
The most obvious feature of the Salesforce partner program is the sheer magnitude of its ecosystem and the vast range of available Salesforce consultants. Therefore, finding a partner that is the right fit for your company and that can help you accomplish your set objectives can seem like finding a needle in a haystack.
Gather all the information about possible Salesforce partner
The track record and case studies of almost all Salesforce consulting companies are easily accessible. Make sure to do your due diligence and conduct the proper research before deciding on a partner.
Most likely you're not the first one with your specific business requirement. Scan your network for referrals. If you are aware of companies in your field, similar in size to yours, and who have recently gone the way of the Salesforce, ask for recommendations, data, and stats on potential partners.
Also, use Salesforce's provided resources: the AppExchange, official community forums and your designated Salesforce Account Executive (AE). At the AppExchange you can find the aggregated customer ratings (CSAT) of every certified partner, for the last 18 months. These are regularly updated and can be acquired directly by the customers. Browse the forums and Salesforce's trailblazer community to get first-hand advice and recommendations from your industry peers. And finally, your AE is there to help you find the perfect match between potential partners and your unique case.
Make sure to check the Salesforce consulting services company's portfolio, website, and their references. You might also want to dive into the leader's quadrant of research portals like Clutch, Gartner, etc. before making your partnership decision. Contact the references, and ask about their satisfaction with the project, communication with the partner, their performance regarding timeline and budget, and last but far from the least, their vision and values.
Be thorough, with all the info at your fingertips there's really no excuse for selecting an unsuitable partner.
Pick a Salesforce Partner with Relevant Experience
A partner who is a perfect match, has previous experience working with companies of your size, structure, and in your field. To conduct a successful implementation, the consultant must have knowledge and understanding of the specific domain and requirements of your organization. Working on a similar project in the past guarantees a level of expertise that will save time and money.
To be sure of this, ask the partner for a Proof of Concept (PoC), case studies and demos. Although every project is a new and unique challenge, experienced consultants will have the framework in which to operate already and can develop a prepared plan of action quickly to meet your requirements.
Consider the size of your company. Big organizations with complex IT structures will require large Salesforce consulting services providers capable of handling the tasks ahead of them. Likewise, smaller companies might be better served by employing boutique firms that fit the budget, but still have enough resources for successful implementation.
→ Explore more Why Consider Enterprise CRM for Your Business
Avoid the Yes-Men
A consulting partner is usually brought in because their competence exceeds what you already have available in your organization. So, the last thing you want is a partner who will readily agree with your every suggestion and go along with every proposed action; a 'yes-man.' You need a consultant who will examine and question your business to its core, and not be afraid to take the lead and suggest taking the harder route, if they feel it's the proper course of action. Experienced Salesforce consultants have seen their share of failed businesses due to faulty business processes and data mismanagement, and will want to stand up to you if it ensures avoiding those mistakes.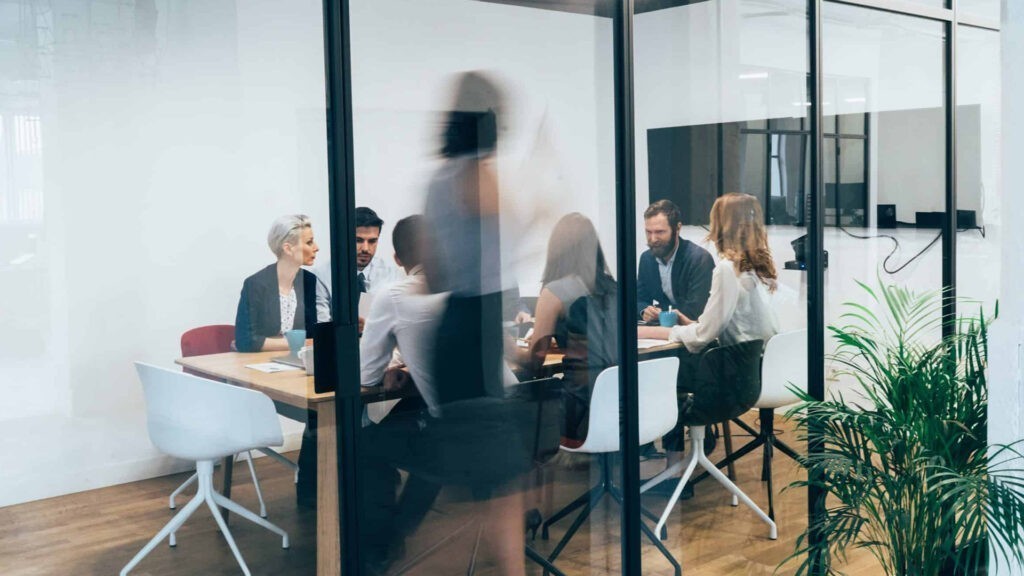 Look for Proper Certification of Salesforce Partner
Salesforce has an impressive certification program and it is a very useful tool in validating if a specific partner has the necessary expertise and experience to lead your implementation. Certifications are divided into several sections such as those for Salesforce consultants, administrators, app builders, developers, architects or specialists. Based on the number of verified employees, partners are sorted in tiers: Registered, Silver, Gold, Platinum, and Global Strategic Partner. The certifications you should look at, with potential partners, depends on the nature of your needs, but you should verify that they at least hold administrator, specialist, developer and consultant certifications.
Assess the Value and Costs, Devise a Project Management Strategy, and Define Roles and Responsibilities
Prices of a Salesforce implementation are all over the place. Bear in mind that choosing the cheapest consultant won't necessarily save you money. You should look for the best value within your budget, meaning that, in the long-term, a time-efficient and thoroughly conducted implementation will provide better ROI than simply selecting the lowest-priced partner.
An accurate understanding and clear expectations of the implementation process are crucial for its success. Wrongly set expectations and accordingly devised strategies are the number one reason for failures.
To properly execute an implementation, the organization and partners must precisely define the roles and responsibilities of all stakeholders, develop a project management strategy and define the amount of input the company will have during the process. The key roles of Strategic Consultant, Data Architect, Change Management Consultant, Technical and Organizational Management, and Project Administrator must be clearly designated and understood by both parties.
Seek for long-term relationship and support
As global economies shift and the unprecedented situations like Covid-19  become a reality check for the majority of businesses, companies are expected to do more with less. When new  enhancements or customizations are needed, it's much quicker, efficient and comfortable to deal with the like-minded, sharing common approach, tried and tested practices, already an insider to your organization's situation.  Smart business today is about creating meaningful relationships that stretch beyond paper contracts and fixed deals. As the experience shows, today's enterprises are more likely to find success with the long-term alliances complementing their core services with innovations, rather than waver between choices. 
Your chosen Salesforce partner should be someone you can trust and who you can rely on to use their skills when future problems arise. In the aftermath of an implementation, your needs will evolve and since you've reached out for a partner in the first place, it's most likely that you don't have the personnel capable of handling those problems on your own.
It's also worth mentioning that this is a two-way road. In order to make your partnership work, this collaboration should be bilateral: your partner-consultant deserves to be recognized as a trusted advisor for you, with shared goals and responsibilities,  built on respect and support. Only then, the Salesforce consultant is in the right situation to bring long-term value.
→Explore also How to choose an outsourcing service provider
Conclusion
A successful Salesforce implementation can significantly improve your business operation, but it's far from being an easy way; the process requires effort and expertise both from your and the partner's side. In fact, it's crucial for success. Be aware of the objectives and constraints of the project and make sure that they are well understood by a potential consulting partner. Choosing the right partner can be an intimidating task, but, if done properly, it can bring value to all levels of your organization.
Why choose Avenga as a Salesforce consulting partner
Avenga is a trusted partner to bring your innovative Salesforce solutions to life. Being one of the leading Salesforce development companies, Avenga offers an extensive portfolio with subject-matter expertise and technical competencies within the Salesforce ecosystem. We don't limit ourselves – whatever your needs are, we can offer innovative and efficient solutions.
Why consider partnering with Avenga for Salesforce implementation services?
Avenga is a Salesforce consultancy, development and integration company focused on the complex customization of Salesforce products according to your objectives.

 Avenga ranked #1 Salesforce Consulting Company in the Leaders Matrix on Clutch.

Avenga experience with Salesforce spans 9 years working with the latest Salesforce technologies.
120 certified Salesforce experts deliver Salesforce implementation services together with other Salesforce ecosystem solutions, such as Tableau, Mulesoft, Heroku, Pardot.
Avenga can help you to integrate Salesforce specifically to meet your business requirements, be it Salesforce services administration, consulting, configuration, integration, development, implementation or customization. 
We understand that to get the highest ROI and business results, Salesforce must synchronize and integrate into the organization's technology stack. Our technological expertise in Salesforce CRM development and consulting enables our clients to make the most out of their business investments.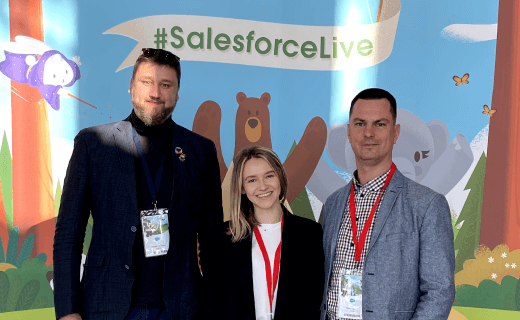 On October 13th, Avenga attended Salesforce Live Warsaw – one of the leading Salesforce events in Europe that provides a platform for customers, prospects, and partners to discover the latest Salesforce products and se…
Read more