Pharmacies: 3 Tips to Retain Customers Digitally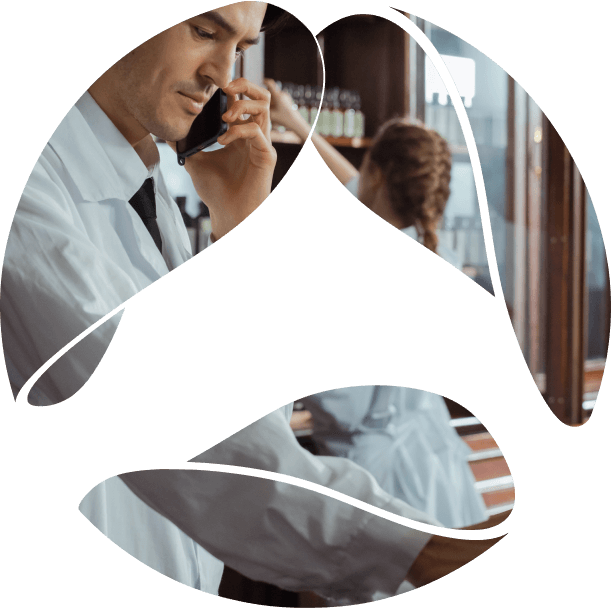 Pharmacies:
3 Tips
to Retain
Customers
Digitally
Digitalisation offers pharmacies an opportunity for new business models beyond over-the-counter or stationary trade. At the same time, there are more competitors in the digital world. Thus, it is crucial for online success to retain customers – while offering them the services they expect.
Pharmacies have always been the first port of call for good advice on medicines and medical products. Customers traditionally place great trust in pharmacists, and are also convinced of the quality of the products on offer. However, only a few are familiar with the digital services of their trusted pharmacy. These services often go beyond a purely informative website: Online ordering with delivery service is particularly widespread, especially among pharmacy cooperatives.
For customers, the Internet is anything but new territory. Approximately half of them research prices and alternatives online in order to seek advice and purchase at the stationary pharmacy. Almost a third reverse the process: 29% of all customers first seek personal advice – and then buy from the cheapest provider on the Internet. This is a problem that many industries have to struggle with.
In Germany, for instance, every second customer buys medicines online at least once a year. If, however, acute treatment is required, and especially when prescription drugs are needed, customers go to the stationary pharmacy. Prescription-only (Rx) medicines therefore account for by far the largest share of sales. However, with the ban on the mail order of prescription-only medicines, it remains to be seen as to whether the German Federal Government will leave this business segment exclusively to stationary pharmacies. In any case, sales are stagnating, as more and more high-priced medicines are being introduced for which pharmacy margins are capped.
However, the over-the-counter (OTC) segments and the additional product ranges, offer growth opportunities. And, naturally, it is precisely here that competition is particularly intense. If you want to win customers in this sector, you have to offer a lot – especially online. Mail-order pharmacies in particular are growing at double-digit rates in these business areas, while stationary pharmacies are only growing by around one percent a year. Many products in the additional range are dominated by drugstore chains. These account for more than half of all corresponding sales. Pharmacies could score particularly well in skin care and cosmetics with their advisory competence.
For pharmacies, this means that in order to realise long-term sales profits, customers must over and beyond the Rx market also be supplied with OTC medicines and products from the additional range in the pharmacy. To achieve this, a targeted approach to customers, advice and advertising is required – this can only be done efficiently online. As a primary differentiating feature, pharmacies can rely on their advisory competence which they can also offer online to win and retain customers and increase the purchase value per customer.
3 things the customer wants
Stationary pharmacies must act now if they want to keep pace with the change towards digital business models and prepare in good time for the market entry of logistics experts Amazon and Co. But as so often happens, all beginnings are difficult and the multitude of possibilities seem overwhelming. A good approach is to start by focusing on the three most important customer needs:
Shop:

Customers want to have a convenient choice of delivery route and choose between pickup and delivery to their home. In addition to a sales history, the shop should ideally also integrate functions such as an automatic comparison of drug interaction. And, of course, the shop must work on all end devices.

Consultation:

This is the pharmacy's core competence and should also be mapped online. Pharmaceutical advice should be offered around the clock – via chat or video meetings. However, due to the effort involved, this can usually only be done through a cooperative. After the consultation, a purchase is transferred to the partnering pharmacy. In this way, central and personal advisory services are optimally interlinked digitally.

Self-service:

What customers are used to from other online services, they also want to find at the pharmacy. The bar is high: Individual reminders of subsequent purchases or repeat prescriptions, an overview of costs including additional charges, managing interests for product recommendations such as seasonal articles. The list of possible services though long has advantages for both customers and pharmacy staff. Thus, the amount of administration is reduced through self-service. And this, in turn, leaves more room for manoeuvre.
How pharmacies benefit from digitalisation
Those who know the daily workload in a pharmacy will initially see this as an additional burden. As digital services have also to be maintained. However, those who fulfil their customers' wishes have also completely new possibilities which are unattainable in stationary retail.
In contrast to casual customers in shops, registered online customers know exactly who they are and when and which products or services they are buying. This knowledge is not only valuable for internal business processes, but above all, for measuring success and increasing sales. On the basis of extensive datasets, targeted needs analyses for customer groups can be carried out automatically in order to recommend the right product (allergy medication) at the right moment (start of the pollen season). If the customer can then order the product with just a few clicks, customer retention was successful. This procedure is not only positive for the pharmacies, but customers also benefit directly from customized and demand-oriented offers, reminder services and personalized advice.
Pharmacies have already a strong customer service. With the right database, this strength can also develop into a real win-win situation online, from which customers and pharmacies alike can benefit.
This can be achieved with a portal solution in which consulting expertise is not an accessory, but a central element. Avenga specialises in highly interactive online offers – please talk to us about the needs you have.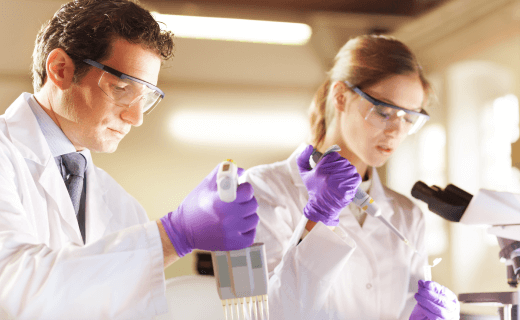 Confidently navigate the complex landscape of pharma and life sciences with the knowledge of these critical pharma trends.
Read more