InsurTech Trends 2021
The role of InsurTech
It's good to start with reminding everyone about the role of insurance technology in the insurance sector.
This sector is considered one of the slowest moving industries and is behind the curve technologically.  It is filled with old huge legacy systems and their very complex product logic makes it difficult to innovate. Very often there's a high risk aversion among decision makers to innovate faster. "Let's wait and see" is quite a common attitude.
 → We explain if To change or to pretend a change – that is the question
CIOs and CDOs have the choice of choosing which digital initiatives are done internally, with the help of technology partners, and which ones are better to acquire by either using APIs of successful InsurTechs or by acquiring the insurance technology company itself.
Growing expectations
The expectations for InsurTechs are growing and they are expected to not just be cutting edge technology marvells, but also to prove themselves as business leaders. And, what has changed is that measurable business success, building and retaining a user base, and creating new business models alongside healthy margins, have all become the key criterias. 
It makes the lives of InsurTech service providers harder and harder as they have to be really creative, fast and efficient in order to gain a market share before their competitors do, and which are vast in numbers.
Business experience helps, which unfortunately is not that typical, as many CIOs or CEOs switch their jobs from insurance to InsurTech in order to be able to realize their brave ideas faster and in a more flexible environment and mindset. 
Survival of the fittest
The pandemic of 2020 and 2021 (and probably beyond 2021) was a cold shower to many startups and many InsurTechs simply did not survive. It was also an opportunity for all sides to reevaluate what matters and which initiatives are going to be successful, not just promising. 
The pandemic caused a sudden moment of disillusionment that will only make the sector stronger in the long run because of the lessons learned. Those who survived had to mature faster, be more focused on business goals, and adapt to what really matters.
So when talking about trends in InsurTech, we talk about those who survived the trying times.
Like in any crises of the past, many new companies are being born and some of them are going to reshape the insurance industry in the near future. Which ones? Investors are trying to figure that out and put their money in the right slots.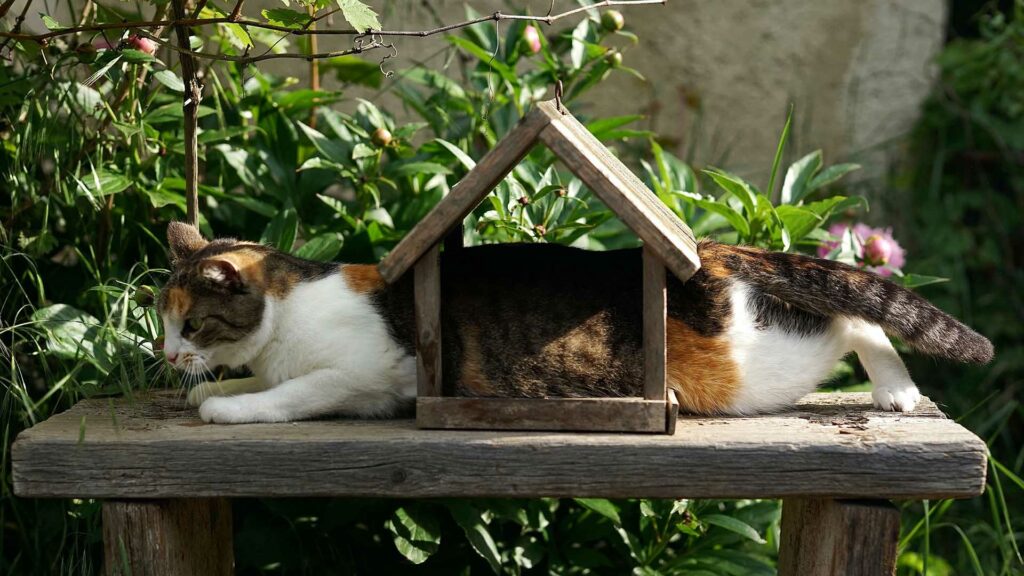 Embedded insurance
From the business perspective, the trend of embedded insurance is only getting stronger. Insurance industry services are supposed to be seamless, effortless, and ideally a part of every business transaction which involves risk; be it buying a car or laptop, being vaccinated, driving, to virtually everything. Insurance is and will be part of the individual transaction, thus more granular, more personalized, and more invisible.
It also means automatic claims processing, ideally without the need for the insured to file insurance claims herself/himself but to make this process also as seamless and automatic as possible. This will happen slower, but the trend of API to API communication reducing the number of human interactions is inevitable. 
→ Explore more about why Hyper Automation means even more than you may think now
Smaller transactions and lighter products are easier for the customers to understand and embrace. From a data perspective, they create huge data streams and transaction logs. This is an opportunity for better predictive analytics, customer segmentation and even more personalization of offers.
On the other hand, it means petabytes of data that need to be stored and processed with an unprecedented scalability, and that is another argument for a faster cloud adoption.
The transition from traditional transactional systems to even streams is supposed to be even faster.
→ Read more about why Kafka for a more connected digital world
Build vs. buy, over and over again
InsurTech leaders want to convince traditional insurance companies, who prefer buying their technology solutions, that building one themselves is better. It's a never ending dilemma for decision makers. InsurTechs should deliver more compelling reasons to create partnerships with them instead of building similar solutions internally.
And one of the key factors is their resilience and business model stability, but partnerships create dependencies and dependencies are risks for IT operations and business continuity. 
The expectation is that the trend of buying will be a winning one in the near future.
However, proponents of bionic insurance dare to disagree with that prediction.
→ Let's explore What's beyond digital for  insurers?
Cloud, cloud, and more clouds
InsurTechs place their solutions naturally in the public clouds. So, with the growing popularity of  InsurTechs and partnerships with them, it also means a faster cloud adoption.
It's much easier and more efficient to combine services when they are both in the (same) cloud than in complex hybrid scenarios, which of course will last for a long time. But, acceleration of the cloud transformation trend is also caused by the growing importance of InsurTechs. 
→ Have a closer look at Hybrid Cloud 
Fear of the shadow
InsurTechs are also trying to address business process owners directly, sometimes bypassing IT entirely with their SaaS and API based solutions. Both regular users and citizen developers using low code platforms can do what they need with their products.
Again, I believe that the future is a hybrid one and that the old shadow of IT vs. IT wars have to stop, because more collaboration needs to happen for the companies to be more agile and successful.
Choice overload
The offer of InsurTechs is growing at a faster rate than the insurance companies can even consume the basic stream of information about new innovations and capabilities.
Too many partnerships and options can slow down the digitalization of insurers. Too much is too much. So, the expectation is that there will be a strong consolidation of InsurTechs and traditional insurers which will avoid too many partnerships where no one is  able to manage the joint collaboration efforts efficiently.
It also means another difficulty for InsurTechs as the competitiveness of the market is getting stronger every day. 
Impress me!
Faster, better, quicker, and safer are not differencing factors anymore, at least not so much as they used to be in the near past. Business is looking for another big thing, a game changer, and many of the optimizations of existing products and services are done in-house. If insurers are to reach outside, they should expect new ideas that are done and tested properly, with visible market success and growth opportunities.
And, yet again, it's another challenge for InsurTechs, as trying and testing ideas means most of them fail and it's a huge risk to take on their side.
Regulations and compliance
This was a loud topic in the past, something that prevented many insurers from trying to work with InsurTechs on a broader scale. Now, the lessons are learned and one of the things InsurTech providers do, and do it in a convincing way, is to ensure their conformance with all the standards, both general (GDPR, privacy) and industry specific standards along with best practices of delightful customer experience.
The future is hybrid and the future is API
It's not just technological innovations such as AI, blockchain or cloud, but also more flexible collaboration models.
Single InsurTech is not limited as an experimentation platform for one insurer, as many insurers use the same InsurTech APIs and services, and single InsurTech companies may serve multiple insurers.
And, acquiring new capabilities doesn't have to mean the stop of internal initiatives, it's just another type of hybrid approach, that is attempts to take the best of two worlds and combine them effectively.
We at Avenga work successfully with both, with our insurance partners on API based modernization projects,  customer experience and UX initiatives, cloud transformations, and data projects, but also with InsurTechs as reliable and efficient technology partners.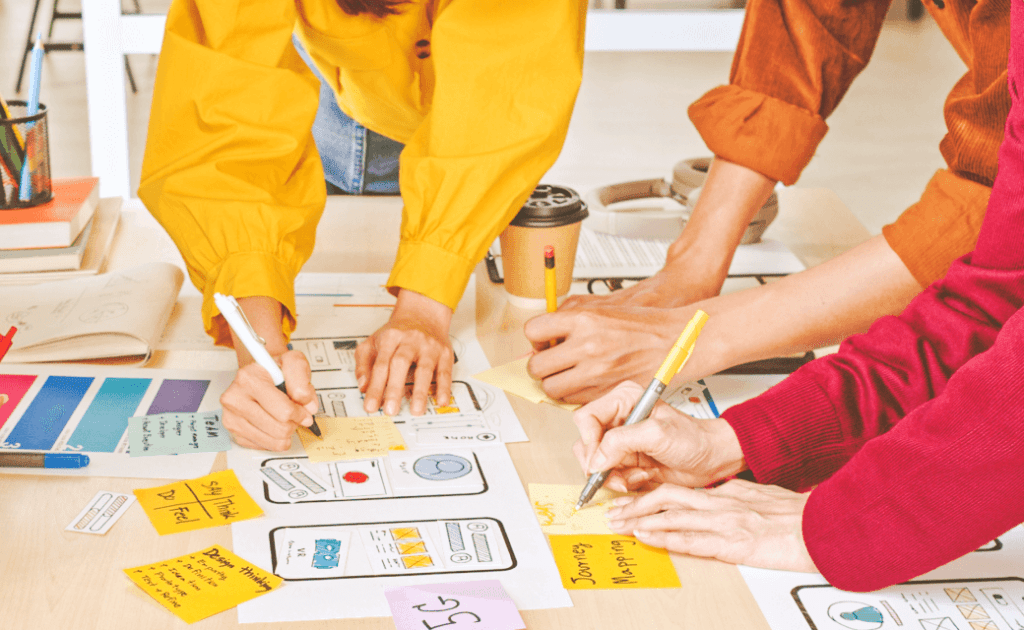 Learn some new ways for improving the user experience using the latest UI/UX trends.
Read more