Mobile Health and Pharma: Industry-Specific Benefits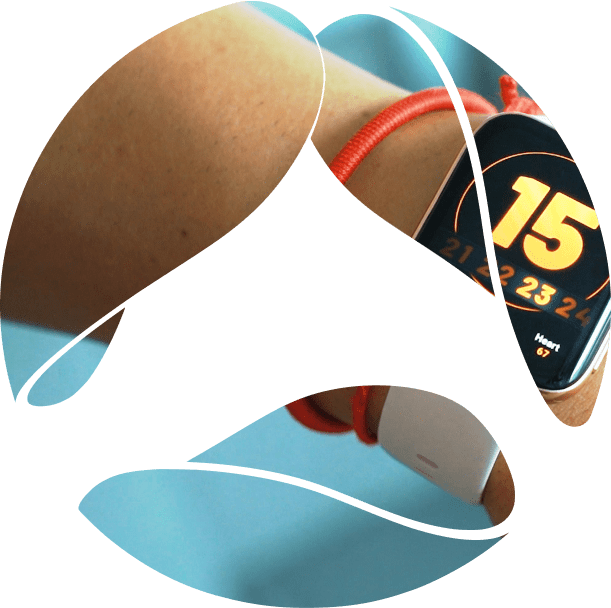 Mobile Health
and Pharma:
Industry-Specific
Benefits
Pharma and healthcare today have arrived at a crossroads where doctors, providers and patients/customers meet and interact. Ultimately, these three entities have the same fundamental aim – better and more effective healthcare system. Digitization has enabled unified thinking within patient care.
With digital transformation already a part of everyday healthcare, "mobile health" in healthcare and pharma is no longer merely a catchphrase. These industries have already recognized the advantages of mobile technology in streamlining operations and clinical trials, improving patient monitoring, as well as providing sophisticated instrumentation for marketers and sales. Mobile saves time and money.
Patient-centricity and customized therapy
With mobile at hand, patients have become active participants in managing their own health. Today, medicine is taking advantage of patient-centricity by employing digitization to tailor drug consumption to the patient's clinical and lifestyle needs. For example, measuring a patient's biophysical state with wireless sensors in combination with other critical metrics, e.g., EMR, nutrition information, genetic data, medication history, data analytics, etc., makes it possible to send alerts to healthcare professionals about when and what help is needed.
One crucial aspect of patient-centricity is insight into patient specific treatments and diagnostics so that their needs are met and more effective drugs are developed and prescribed. By having round the clock mobile interaction, users are better educated about symptoms, side effects, and possible outcomes. Thus, clinical trials can be more accurate and exhaustive.
Precision drug consumption, combined with mHealth tools, helps to establish optimal treatment, as well as identifying reactions. This improves outcomes for the patient. Consider what happens when diabetes drug intake is accompanied by a digital sensor, which sends reminders to the patient's mobile and reports to the caregiver. The interaction between patient and caregiver is augmented. Not only is the ability to offer assistance where needed enhanced, but the opportunity is boosted to save money for both.
A mobile app "reminder" function also helps users better track their medication intake. For example, a simple yet important message alert system, which pushes notifications to users when prescriptions are ready, makes life a lot easier for consumers, who want the convenience of knowing when and where to schedule their pickup.  It saves effort and resources.
Preventive care-patient engagement and adherence through mHealth
According to the Center for Disease Control and Prevention (CDC), preventable and chronic illnesses constitute up to 70 percent of all U.S. healthcare spending. So it is a pressing issue for healthcare in the 21st century to promote healthy habits and patient engagement. By concentrating on a value-based delivery model, the industry now is capable of utilizing mHealth technologies to reinforce patient engagement, and to facilitate the patient-doctor relationship.
However, the real innovation in mobile applications are the many cost effective ways to increase customer engagement. Mobile technology is already widely applied to better manage long-term diagnosis, such as diabetes and hypertension, while offering insight to pharma R&D that furthers more accurate research.  But mobile dashboards can also assist care providers in gaining better insight into patient medication adherence and efficacy. Mobile apps encourage patient adherence to treatment plans by promoting a healthy lifestyle.
Mobile can also assist with public education awareness campaigns. Take for instance tobacco or alcohol addiction prevention, or healthy aging by means of e-learning and profound digital campaigns. From a patient's viewpoint, use of a mobile application can provide better education and awareness about symptoms and potential prescription drug side-effects.  At the same time, pharmaceutical companies are looking for the ability to better analyze and leverage their data through the use of wearables and sensors — all with the aim to motivate patient adherence and to monitor a drug's effects. Weight control and fitness applications that record caloric intake and nutritional information, as well as burned calories during workouts, are another good incentive to obtain meaningful data for future efficient outcomes.
Mobile and e-Prescribing makes a patient's experience even more appealing and cost-efficient.  Mobile e-Prescriptions and refill requests can be sent from any device directly to a patient's pharmacy at any time. Seamless information exchange improves the process and eliminates the hassle of extra pharmacy/doctor's office visits.  It also enhances the patient's safety. For example, the possibility of prescription misinterpretation is reduced or eliminated through direct transmission to a pharmacy. EMR/EHRs can more easily support a diagnosis through shared data.   It allows physicians to monitor a patient's compliance to medication. Overall efficiency in the healthcare system is significantly increased through direct, accurate and timely physician-pharmacist interaction.
Streamlined operations
mHealth technology is a promising trend for higher efficacy of new drug investigation and healthcare overall cost-reduction.
How does it all work?  
Mobile devices like cell phones, smart watches, biosensors are essential for clinical data collection.  For example, patient recruitment for medical trials can take place via social media. Mobile devices provide the ability to produce faster reports with better precision, and timely coordinated analytics.
Patient security is also of the utmost importance. Mobile technology easily connects the patient with a care provider by utilizing secure messaging, geolocation technology, etc. A perfect example is a platform that allows the patient to find and schedule an appointment with a relevant clinician when in pressing need. Coordinated communication between providers and patients ultimately leads to better patient care management, while at the same time facilitating the financial demands of the practice. 
Pharma marketing through mHealth tools
Mobile is a way for pharmaceutical marketers to promote brand awareness, and to enhance communication accuracy by supporting consumers who are willing to improve their health. Automated reminders and non-intrusive messaging can be a means to introduce pharma innovations to targeted care specialists. Pharmaceutical mobile technology also helps sales team, researchers and other medical personnel to access protocols, guidelines and other vital training materials more easily.
Imagine specific healthcare professionals having a relevant level of access to various pharma marketing platforms.  With database access through mobiles, oncologists can get immediate access to a huge diagnosis-specific meds database.  Cardiologists can view the latest and best drugs to treat heart disease. It saves on effort, logistics, resources and money.
Mobile applications are also a great help for patients in comparing prices of brand name versus generic medications. A perfect example is a low-cost mobile platform that allows the patient to scan and search for the best-priced drugs.
Mobile tech facilitates social media marketing, which provides pharma marketers with inexpensive tools for ROI analysis and reporting. For example, after a clinical trial is a success, mobile brand promotion has proven to be an affordable way to reach a wider public. Other applications can enhance internal workforce and sales flows by keeping them up-to-date with the latest brand developments and clinical trials outcomes, all in real-time.
Consumers want the latest and greatest healthcare technology.  Mobile health technologies are vital for tracking general health, lowering risks of certain chronic conditions and overall well-being of the population.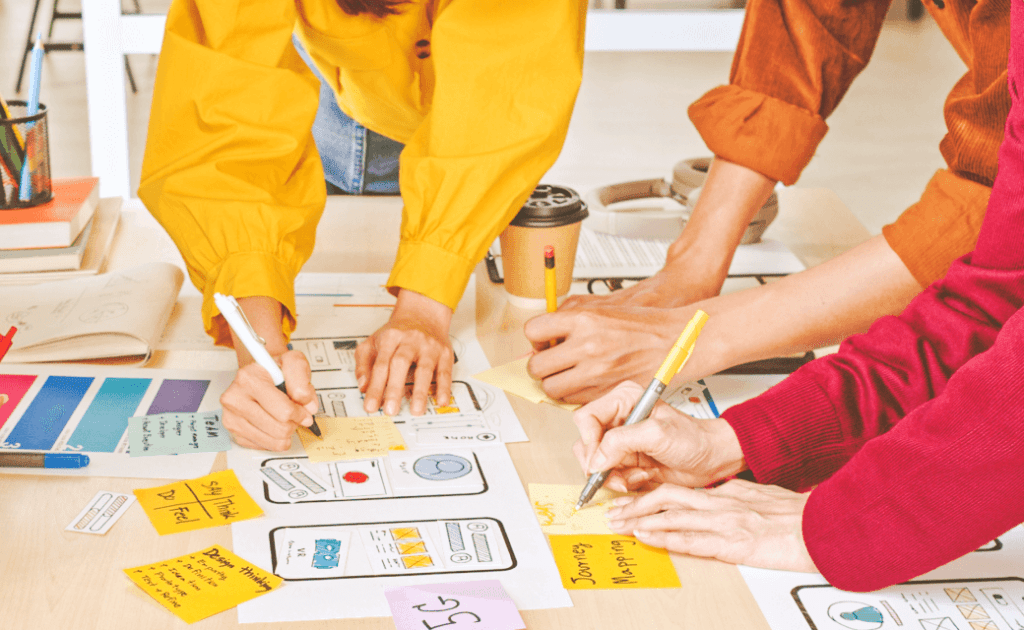 Learn some new ways for improving the user experience using the latest UI/UX trends.
Read more