Safe: Digital Transformation With Speed and Scale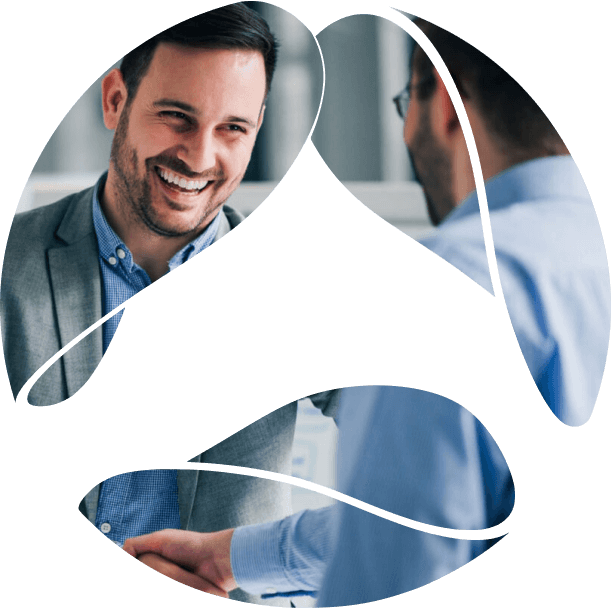 Safe: Digital
Transformation
With Speed
and Scale
Working with the Clients from various industries, we've observed certain challenges; a central item in their top list of business improvements. Is there a program, process or anything else that can make their organization work towards a better value that is delivered quickly, but aligned with all sections of the involved parts? Something, which would get teams aligned and silos removed?
This is hardly new, but it has a totally different connotation in the era of digital transformation. Doing business in the 21st century is about a number of constituents, but it relies on fundamentals – the ability to adapt to new business models and create quality and innovative products and services. And to do so quickly.
It is needless to point out that technology has deeply penetrated into the attributes of nearly every aspect of business, in order for enterprises to stay competitive within the digital transformation journey and not to miss market opportunities. What our practice shows when working with C-suite, alongside a development level, is that it requires a shift of paradigm at multiple levels in the organization: dynamic leadership, culture of innovation, value stream investment, more flexible software development, and integration practices, just to name a few. Understanding the market surge for value and quality, our clients focus on the combination of the Agile approach (creativity, knowledge, productivity of individuals and teams) with the Lean methodology (focus on leadership value flow, eliminated delays/waste). That is why Scaled Agile Framework® (SAFe®) is gaining momentum globally as a leader in the Agile Scaling Method.
29% of surveyed organizations use the SAFe framework in the Annual State of Agile Report, topping the list of the most popular scaling methods and approaches.
Numerous enterprises choose it as a feasible response to the needs of growth creation, by means of the Agile iterative development practices, combined with the philosophy of Lean production. We are often asked why should a company hop onto the SAFe framework? Will it become a magic wand for providing universal business value?
SAFe®, introduced by Dean Leffingwell, is the instrument to engage enterprises in continually delivering value, speed up a product's time-to-market, increase employees' productivity and get ROI at the end of the day.
A custom-made combination of Agile, Lean product development, DevOps culture and system thinking, synchronizes teams and leadership into a synergistic team of teams within a single focused organization, aligned to win.
SAFe reinvents how to get the work done at scale of enterprise with Agility.
By implementing SAFe Lean-Agile practices for our enterprise-level clients we addressed some basic questions: 'How do we plan and resolve dependencies?', 'What is standing behind a better value delivery?', 'How cross-functional is our architecture?', 'What is the place of DevOps practices in our delivery?', and more.
From our experience, there are certain aspects, which clients start to receive incrementally, once the SAFe program is installed:
Teams meeting the organization's strategic goals, not just individual project goals.
Unparalleled agility across larger, multi-team programs and portfolios.
The ability to maintain and create a centralized strategy, combined with the decentralized agile development execution, that delivers value.
Improved product development lead time and meeting market ambition.
What are the actual results of the synchronized combination of the power of Agile, paired with Lean product development DevOps, and PMO?
When we have a chance to ask senior managers what they expect from Agile, in most cases the answers come down to being able to deliver results in weeks not years, flexibility to adjust priorities and modify objectives when needed, and to receive predictable results in a transparent communication environment
In case with one of our key clients, a top clinical research organization, a significant part of their product success in the market was made possible when the team adopted SAFe-powered mechanisms of synchronization. A lot of issues were identified beforehand, so they didn't  become disastrous for the project's fulfillment.
Predictability in Agile delivery is one of the core principles that allowed our client to deliver the solution to the market on time and implement due changes in a way that their product topped the market with a multi-million-dollar ROI.
When there are more than 5+ agile teams, a regular scrum ceremony ceases to fulfill its mission, mainly within deployment planning and synchronization methods, ВA identifying dependency, and roadblocks. It turned out, that miscommunication during handovers between functions and a lack of transparency from the teams towards the client's leadership caused many quality issues and near market misses.
Planning and measurement, a core concept covered by SAFe, eliminated associated risks within the product customized experience. What SAFe enhanced for the Client's project, was a transparency of the teams towards leadership. Our BA team adapted to the Client's way of work within the SAFe framework, at the stage of forming the Solution Backlog. Coordinated product increments and releases with milestones helped to maximize predictability of the planned scope going to production in a predictable cadence.
Now the Client's organizational leaders can make business decisions based on predictable delivery, determine timelines for the product delivery and strategize towards missed markets, which opened new revenue options for them.
Another hot dilemma often approached by businesses is how to embrace change and re-engineer to deliver what is valuable to the customer, in order to adopt transformation and make the investment fit within the digital environment. Practical experience shows us that it starts with better communication between business and IT, and the synchronization of objectives and operational details, creating an environment where innovations are accepted by both parties. That is, that everyone, at every single level, should understand the company's goals as a whole, not a fragment of something unclear. The daily positive outcome of adding value to a bigger puzzle or milestone, produces a proper portion of energy to move forward and implement the next portion of the innovation deck. We tend to often consider SAFe as an instrument which brings System Thinking, in a holistic approach, to the solution development (when all aspects of a system and its environments are incorporated into design, development/deployment and maintenance).
→ Learn about software development process: methodologies, outsourcing and best practices.
A vivid example of how system thinking with SAFe methodologies are applied, is one of the global CROs; a company applying innovations and leading tech in the life science sector. The complexity of their system of the enterprise, operating in over 100 countries with several thousand employees is very real. So, the ongoing development and deployment are huge, with some logical issues like solution misalignment between teams located in various time zones, cross-team activities integration, and DevOps between team disparities often occurred which affected the system in completely unintended ways.
As a part of their effort to accelerate software delivery, we helped with the SAFe integration on a large scale. SAFe allowed them to map the agile teams into a high-performance solid team of teams, enabling system development within the architectural paradigm with different components, like CRM and cloud integration, as a part of a solution cascade which brings value to production.
And lastly, but more importantly, we'd like to point out that SAFe's system thinking can be applied to a Built-in quality philosophy. As the leaders say and best practices prove, built-in quality is a prerequisite for Lean and it makes sure that every element of the solution, at every increment, conforms to the required standards throughout the development process. It's obvious that the quality of the solution determines the overall business success in the market. The better and quicker the new delivered product or functionality is, the more satisfied the customer is, thus the better revenue the business can expect.
With a profound understanding that high-quality software systems are a solid foundation that can be further adopted in response to market demands, the Client of ours opted for SAFe. Due to their bulky multidimensional organizational structure, there were too many requirements generated, wrong prioritization, and development deadlines that were hard to meet. Moreover, the enterprise's products and systems, as one of the top players in the life science market, were required to meet exceptionally high compliant demands, which also created complex technical and cross-organizational issues. In this case, the adoption was aimed at reducing cycle times and driving the software engineering process improvements, which would eventually lead to the improved ability to innovate and meet compliance requirements. By gradually realizing the dimensions of built-in quality: flow, architecture/design quality, code and system quality and finally release quality, we made full use of the Agile, optimized DevOps procedures, shortened cycle times and received software engineering process improvements. With a well-tailored scaled Agile framework implementation the client observed:
Exceptional involvement of the teams in strict prioritization, and their focus on stories that drive business value.
Product is market-ready without extra rollbacks, due to solution evaluation against a set of success criteria at each cycle, which showed a 52 % decrease in critical and major defects.

CI and closer cross-teams interaction reflected in a 20% improvement in DRE (Defect Removal Efficiency).
So, to sum it all up, getting your product/technology solution ready for the huge global market is not a single-move or a one-time decision. It takes a lot of good consideration, a well-thought-out investment, as well as drive and ambition, to make it worthy and attractive to the customer. But when putting the puzzle together, and with the help of the right partners on board, the product/technology will definitely have a huge chance of being THE next big thing.
Digital transformation is speeding up today's businesses' development. It means that enterprises simply have to integrate tech innovations into their organizational structure and functions in order to remain competitive in the market. This primarily implies that they need to reimagine the ways of systematic improvements at multiple levels within the organization; like management strategy, delivery processes and the employees' motivation.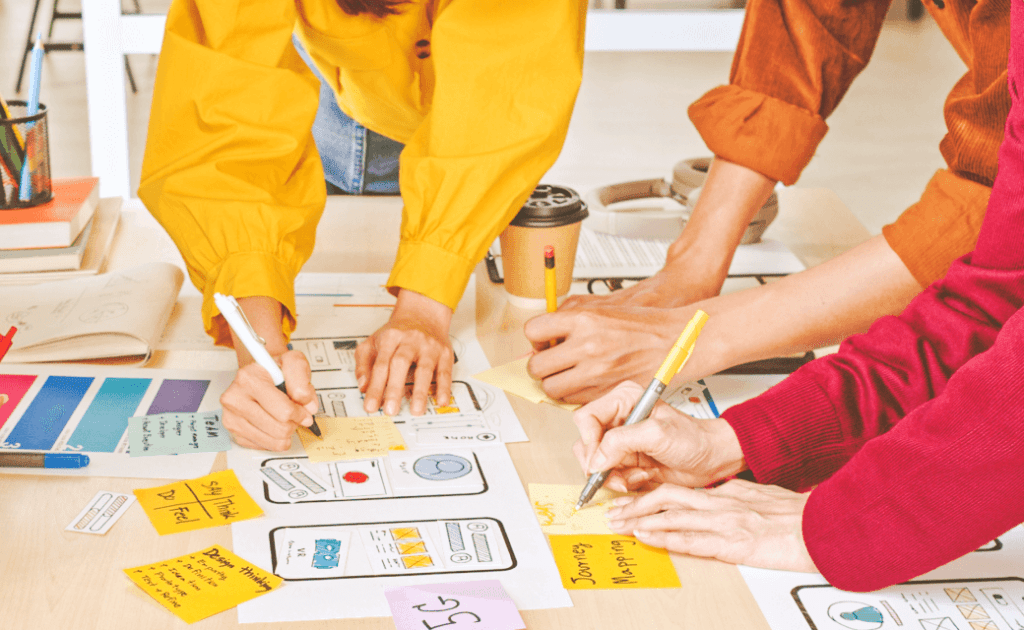 Learn some new ways for improving the user experience using the latest UI/UX trends.
Read more