Avenga Labs Update 015 | The PC renaissance, cloud computing, and financial horizons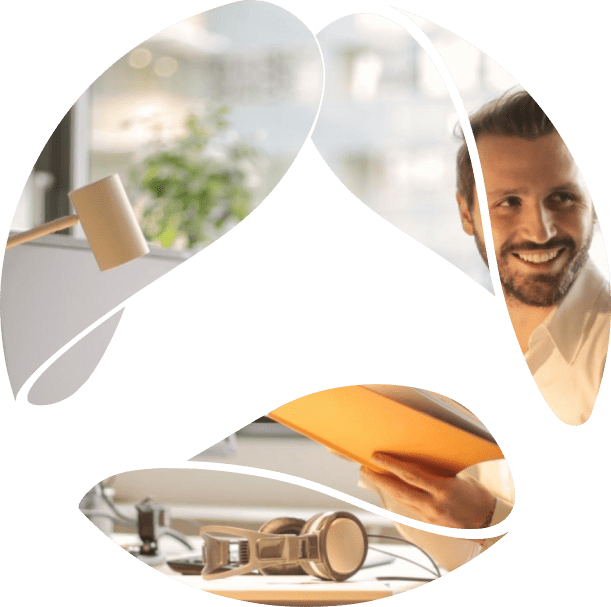 Avenga Labs
Update 015
The PC
renaissance,
cloud
computing,
and financial
horizons
PC renaissance
"We've seen a structural shift in PC demand," says Satya Nadella, CEO of Microsoft.  He is happy that we are experiencing a "PC renaissance".  More than 1.4 billion Windows 10 / 11 devices are active.
I can remember the days when the "PC is dead" message dominated the news. Analysts were wondering what was going to happen to Windows and Microsoft, and many companies feared the loss of relevance in the post-PC world.
Apple mocked Microsoft in their ads, claiming their iPads were the next big thing for productivity replacing laptops and desktops for the majority of the cases. iPad OS was a major revamp of iOS for tablets to make them more… PC-like (file system, download from web, multitasking). However, the world then was not ready for what was coming at it.
2020 happened and turned the world upside down. There are two main factors contributing to the renaissance of PC.
One is the work from home (WFH) movement which made many companies and individuals buy laptops and PCs to be able to work from home. The other is, naturally, the entire PC gaming ecosystem which is also linked with crypto mining using those powerful gaming GPUs.
But what does it mean for enterprise digital solutions?
It means mobile devices and applications will be used less, while the desktop browsers will become a dominant platform again. The news about the PC's demise was greatly exaggerated. Mobile-only experiences – so cool on the go – won't suffice alone without a great user experience using a desktop browser.
Will this trend last? My prediction is that the market will saturate (again) and it will become low/stagnant again. Meant to last at least three to five years, PCs are not changed as often as smartphones, for instance. . The majority of market analysts share the same view.
Improved GPT-3 family of engines released
GPT-3 made a shocking entrance to the natural processing world of engines in 2020, delivering a new kind of experience, closest ever to general artificial intelligence.
I covered GPT–3 the day it was publicly available with a SkyNet-esque interview with the engine. And then followed by addressing GPT-J and other highly advanced engines.
The initial impressions are overwhelmingly positive, however then comes the sad truth about the engine, and it's magic wanes over time. Its strong bias against women, conspiracy theories, and overall toxicity (like advising people to commit suicide for example) made many companies abandon its practical applications for any business applications.
A new family of engines promises to deal with the majority of existing issues, to make engines more of a viable option for the businesses.
Cloud computing is on the rise, but there's one "but".
What is the best way to measure cloud adoption rate? Declared percentage of the critical systems transformed to cloud solution? Petabytes of data owned by companies, stored and processed in the cloud?
According to a Canalys report, cloud infrastructure spending rose 34% year over year and reached $191.7 billion in 2021. AWS leads with 33%, followed by Microsoft Azure 22%, and followed by Google (9%). It's worth noting that GCP is unprofitable (as always). The big three cloud vendors represent 61% of the spending. It means that as much as 39% is distributed among other, smaller cloud providers.
The cloud popularity is rising, it has become a default choice while building new digital products and services, what is interesting about this news then? Isn't that all obvious and boring?
I think the other observation that can be easily missed in this optimistic news, is the fact that the cloud growth speed is slowing down. (From 50% a few years ago to 34% now). It means the technology is maturing and there's a horizon for all those cloud transformation projects and programs. How long will it take? Depends on the particular organization and company strategy, but I estimate a single-digit number of years.
The moment when we stop talking about the cloud at all is coming; not as fast as predicted ten years ago, but inevitably nevertheless. I'd say we're definitely in the "second half" of the cloud transformation period.
Still, there will be billions of USD/EUR to spend for cloud transformation initiatives, a big catch-up is being played by so many. Then it will slow down, it will be just hundreds of billions if not trillions paid for cloud services.
(OpenSea) 80% of NFTs minted for free on its service are plagiarized works, fake collections, and spam
OpenSea admitted that the vast majority of NFTs created for free on their NFT platform are, well, not… entirely legal.
But what is surprising and even shocking is that OpenSea doesn't want to stop this from happening. They only change limits of how many (usually counterfeit) NFTs can be created by a single user.
In my usual myth debunking mood, let me point out one important moment. The very technology, which promised to protect the artists' rights and enable them to sell their art without entry barriers and high fees, is the same technology that enabled others to steal their work.
Qubit Finance, DeFi platform begs hackers to return 80 million USD
DeFi is a new wave of decentralized finance, a new world without those pesky banks and regulatory institutions.The platform uses smart contracts and blockchain technology to create an alternative economy, independent from the classical one, so full of "evil"centralization and regulations. (At least according to the DeFi community).
Hacker allegedly stole 206,809 binance coins from Qubit's QBridge protocol worth about $80 million. Qubit Finance started negotiations with the hacker, offered to pay ransom, then they turned to begging the hacker to return money.
The money was lost because of the bug in the Qubit Finance code running on the ETH platform. It's another example of the helplessness of decentralized finance institutions in the face of money stolen from their platforms.
How bad is it? According to REKT reports 3,14 billion USD were stolen, from which 0,7 billion were returned.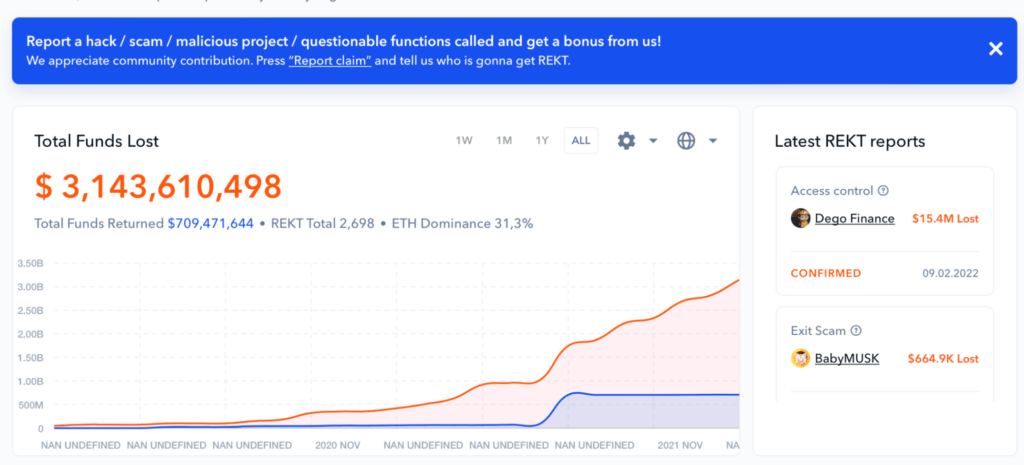 The big problem here is that these types of exploits are caused by the inevitability of human error, and the very nature of smart contracts and decentralized platforms. There's no simple fix in the foreseeable future.
Apple Tap To Pay
In one of my articles about the future of digital finance (centralized), I've shared the prediction of the growth of not just mobile payments (quite saturated in highly digitalized countries), but also the ability to accept payments using smartphones.
Code leaked from beta of the incoming iOS 15.4 revealed that the feature will be available in iPhone XS and newer using built-in NFC capabilities. It's hundreds of millions of iPhones that will be able to accept payments from other phones, credit cards, debit cards and other contactless payment methods.
Apple promises that in their privacy mindset and mentality, they will not know the payer and the type of payment conducted.  This time, the thing happening on the iPhone really seems to stay on the iPhone. Of course, I am referring to the infamous idea of scanning iCloud photos of the users, despite strong claims about being a privacy lighthouse.
And what is probably even more important is that Apple supported this move so the others will follow, even if they resisted it before. Apple may not be the first, but once they introduce a feature like this it quickly becomes an industry standard.
Final words
The public cloud is getting stronger but its adoption limitations are already in sight. The forty-year-old concept of personal computers is doing well, again. OpenAI finally admitted the toxicity is not what they want to offer to their users and how hard it is to control even their own AI model.
DeFI never fails to disappoint, speaking of which, you can expect more about decentralization of the entire web ecosystem in the upcoming Web3 article, which will further explain the good, the bad, and the ugly side of the new type of internet.
Thank you and until next time!
Amplify your security posture with Azure Key Vault.
Read more
Start a conversation
We'd like to hear from you. Use the contact form below and we'll get back to you shortly.