Why our UX team sometimes develops bad user journeys
That's why
our UX team
develops bad
user journeys
sometimes
After three years of COVID restrictions, the time had finally come again: Our "Strategy & UX" team met in person for an offsite in Marienwerder near Berlin. Of course, we have also seen each other in between, but mostly only virtually. Besides, the team has grown by some members in the last years, who had never seen the rest "in real life". So it was high time for a meeting! In the late afternoon we went to an old hunting lodge, which is now an event location. There we could also use the garden, the fireplace with grill and various leisure facilities.
While we looked after our various customer projects in the mornings, we used the afternoons for workshops. In order to clear our heads of ingrained thought patterns, we dedicated ourselves to a fictitious task: to develop the ugliest and most user-unfriendly search for a fictitious travel provider. It wasn't easy to throw our usually high quality standards for perfectly designed user guidance overboard and just go for it! Here are some impressions of the worst user journeys we could imagine: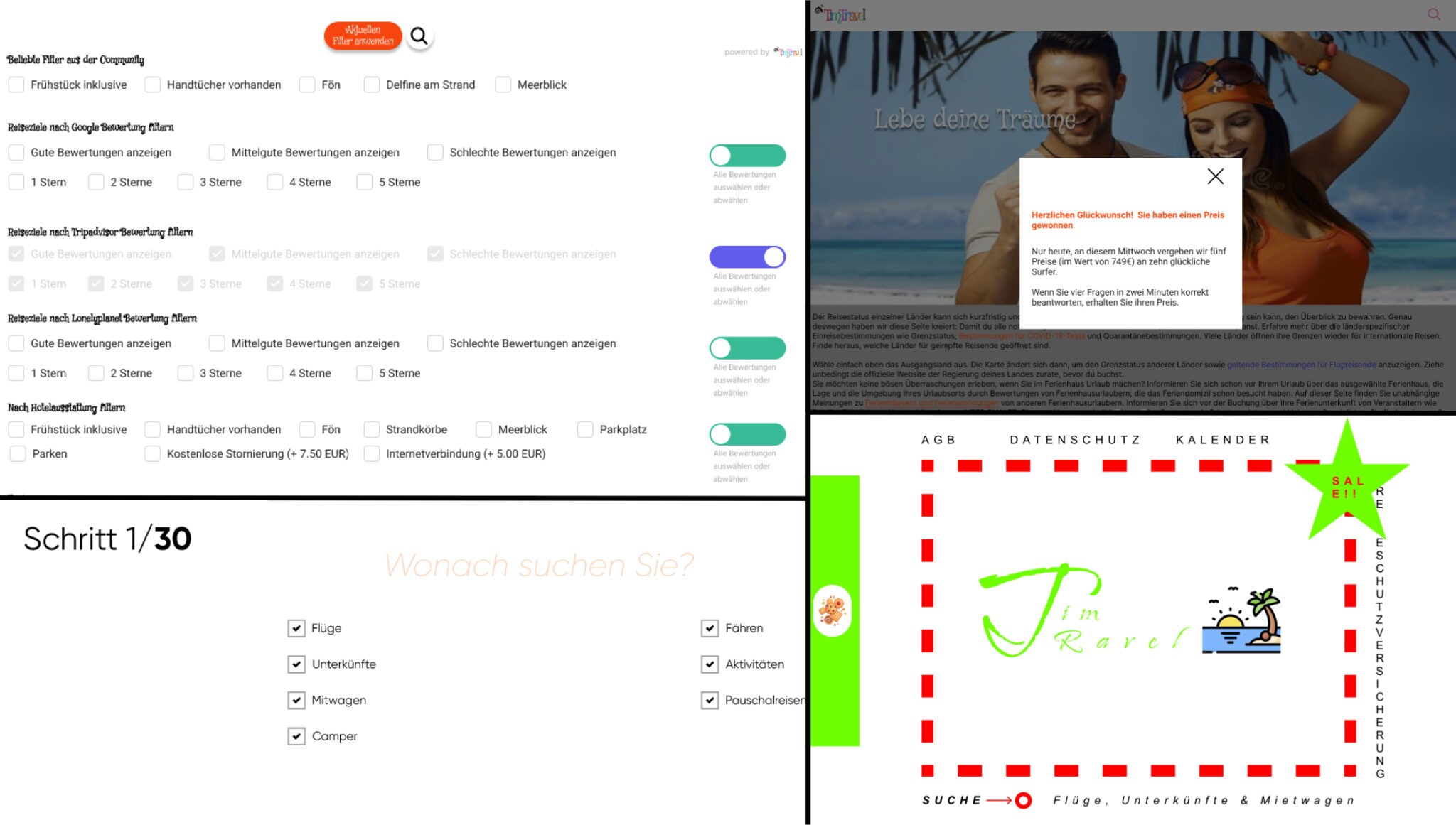 From 30-step filtering to terrible color contrasts, unruly toggles, and the ugliest fonts in the world, there was a lot on offer! The user interface was chaotic, the texts barely readable – just the way we don't usually do it.
After we recovered from the sight, we went into the second round. This time, we wanted to develop good, convincing solutions. The learnings from the first round helped us a lot. Can you see the difference?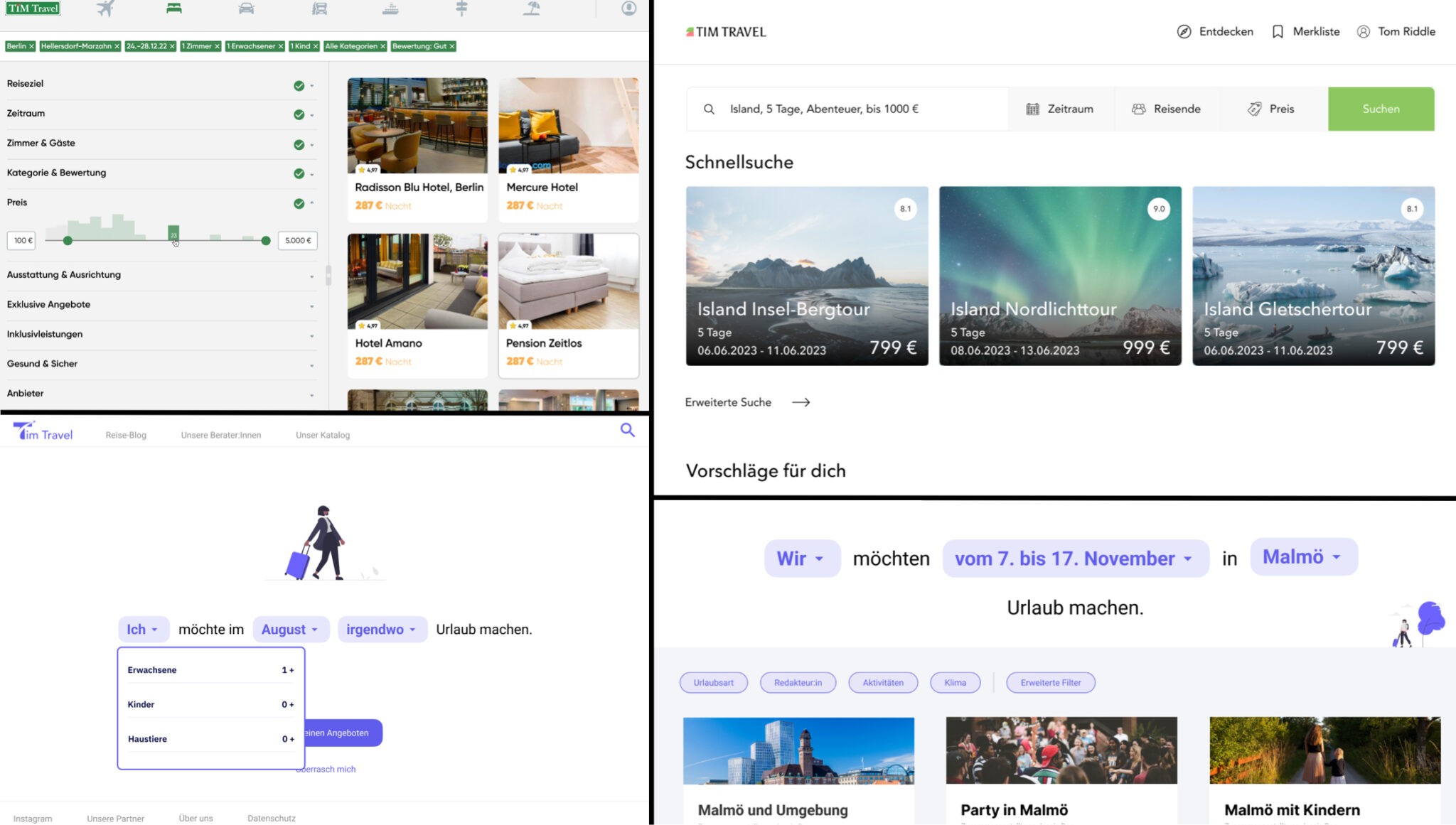 After work was done, we were able to experience a special highlight: A light painting workshop by our colleague Frank. As a passionate photographer and expert in light painting, he showed us how we could draw impressive pictures with light using long exposure and self-built equipment. A great memory of this offsite!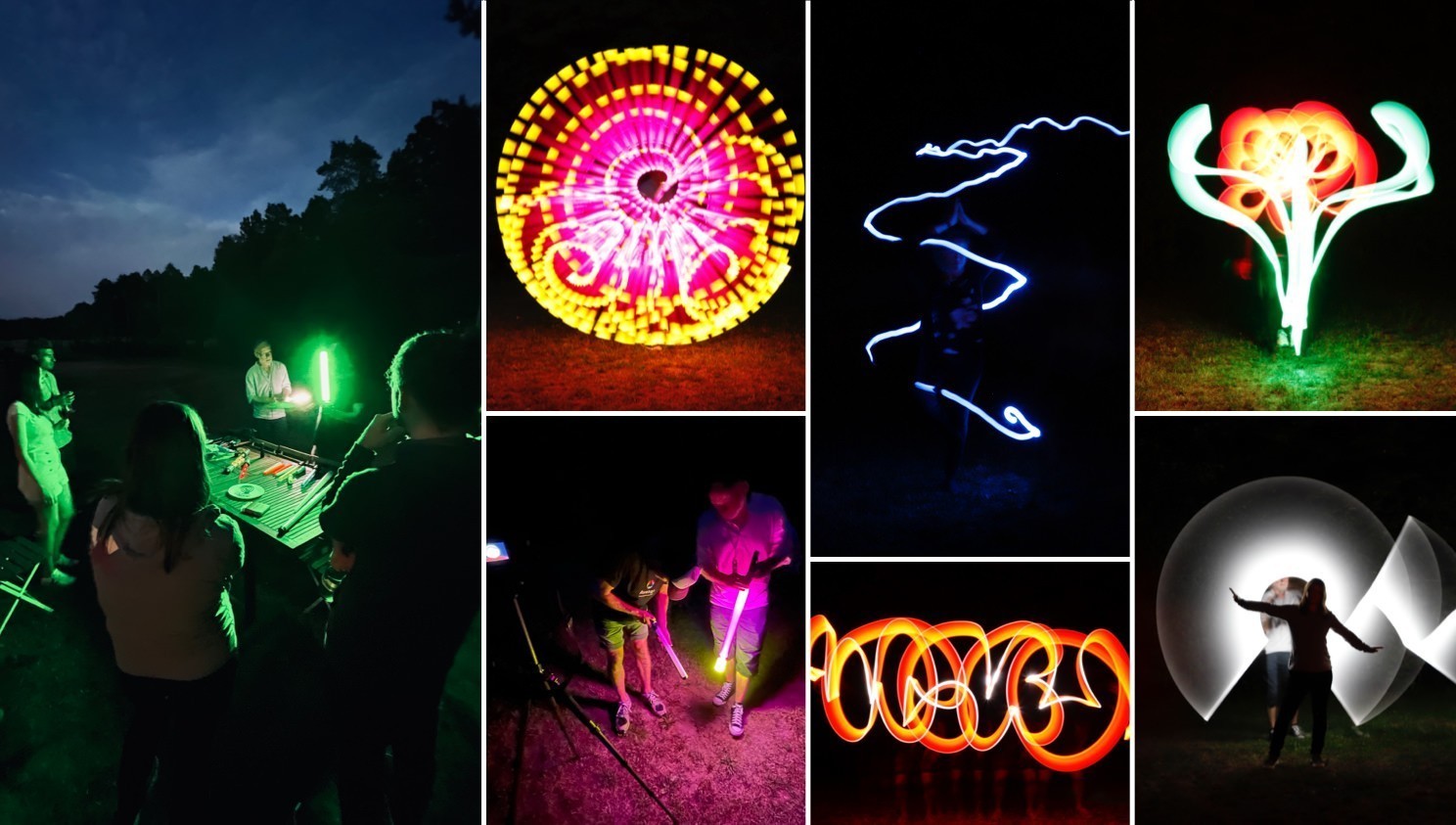 Once a year, we come together at our hackathon to work on projects that we are passionate about.
Read more