Sustainability with Avenga
Avenga Sustainability means contributing to the global economy by giving people opportunities to work, learn, grow and change the world for the better. We are guided by the goals of sustainable development as defined by the United Nations (UN).
NGOs support
Pro bono websites for non-profit organizations.
Safe and healthy workplace
Remote work policy, reduced working mode in 21 Avenga offices, health & safety policy throughout all our offices.
Planting greenery
Contribute to environmental initiatives and volunteering projects that support tree planting.
United Nations Global Compact membership
Join UN Global Compact initiative to implement universal
sustainability principles and goals.
Sustainability report
Annual Avenga Sustainability report with completed and ongoing projects highlighted.
Blood donation support
Develop a mobile app for blood donations centers in Europe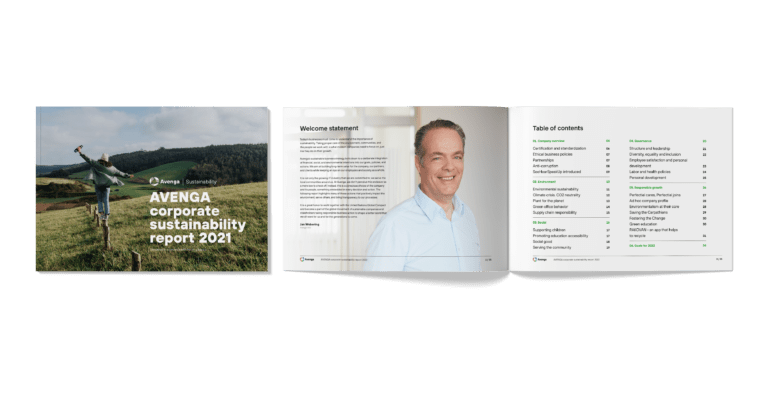 Avenga 2021 Corporate Sustainability Report
Explore why 2021 has become a year of significant changes for Avenga as a sustainable company. Learn how we performed in every strategic field, including Environmental Sustainability, Social Responsibility, Transparent Governance, and Responsible Growth. As we are working hard to become even more sustainable in 2022, the 2021's report is here to read and serve as a benchmark for us to grow in the future.
Explore