How your IT experts are actually hired: a confession by the recruitment team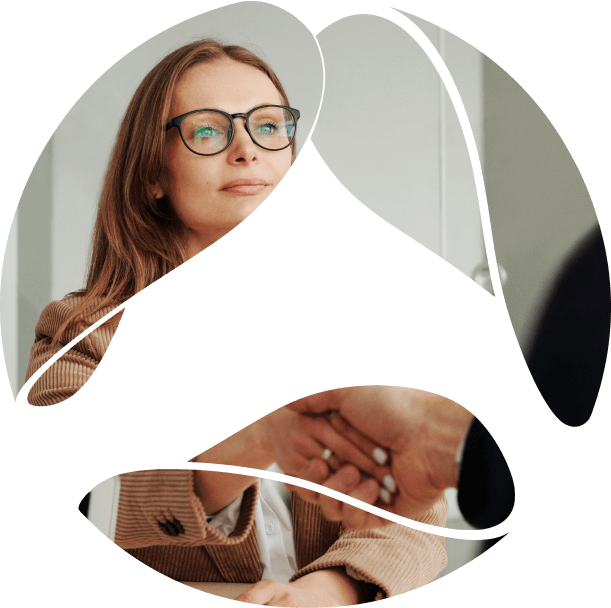 How your
IT experts are
actually hired:
a confession by
the recruitment team

After years in the technology market, we continue to revamp our hiring process for the greater good of our customers 
The IT industry is one of the most rapidly growing industries in the world. Because it employs millions, companies are unprecedentedly focused on the hiring process. As the demand for skilled IT workers remains high, businesses continuously have to transform their recruitment strategies in order to find the brightest minds in the field. However, according to Harvard Business Review, only about a third of U.S. companies report that they monitor whether their hiring practices produce satisfactory results. Given this tendency, how can technology companies ensure they are making the most advantageous decisions while recruiting? In this article, we'll discuss the intricacies of the hiring process at Avenga, so you know how we build cooperation with our experts.
Where the journey begins
Searching for and finding the most suitable match candidate can be time-consuming and highly expensive. That's why over the years, our team has streamlined a range of processes that assist us in finding employees. From the original recruitment request up until the project onboarding, our algorithm consists of the following steps:
1. Requirements gathering
2. External and internal talent pool investigation
3. General candidates pre-screening
4. Technical interview
5. Cultural and soft-skills interview
6. Introduction to the customer
7. Background investigation
8. Cooperation offer/transfer
9. Project adaptation
This process allows us to discover the most suitable match for a given vacancy and meet both the client's and the candidate's requirements. Let's analyze each of these stages so as to understand the complexities of the hiring process at Avenga.
Discover various staffing services that will help overcome the challenge of talent shortfall while optimizing employment-related risks and restrictions. Explore staffing services
Requirements gathering
Before diving into the recruitment process, we gather the requirements and main bullet points about the ideal candidate as they empower us to search for specialists with the necessary skill sets. At this stage, we investigate the customer's business values, vision, and needs while exploring any additional requirements that might be relevant, including any definitive domain in the candidate's background, specific working schedule, or a certain location for a project. Every nuance plays a crucial role in building sustainable communication that acknowledges the needs of both sides – the talent pool and the client.
Still, there are a few distinctions to consider at this stage. The main challenge in requirement gathering is ensuring that all the stakeholders are on the same page regarding the requirements for the role. Furthermore, requirement gathering can be difficult if the stakeholders have different opinions on what the ideal candidate for the role should be like.
External and internal talent pool investigation
Once the requirements for the potential candidate are clear, we start searching for the right person. Avenga supports flexible remote cooperation with specialists from all over the globe, including Latin America and the US. Our Recruiters keep in touch with active and passive job seekers in order to maintain numerous service-level agreements with our clients.
According to a LinkedIn report, employee referrals and third-party websites constitute the lion's share of sources for talent acquisition. Below are some of the most crucial channels for quality hires: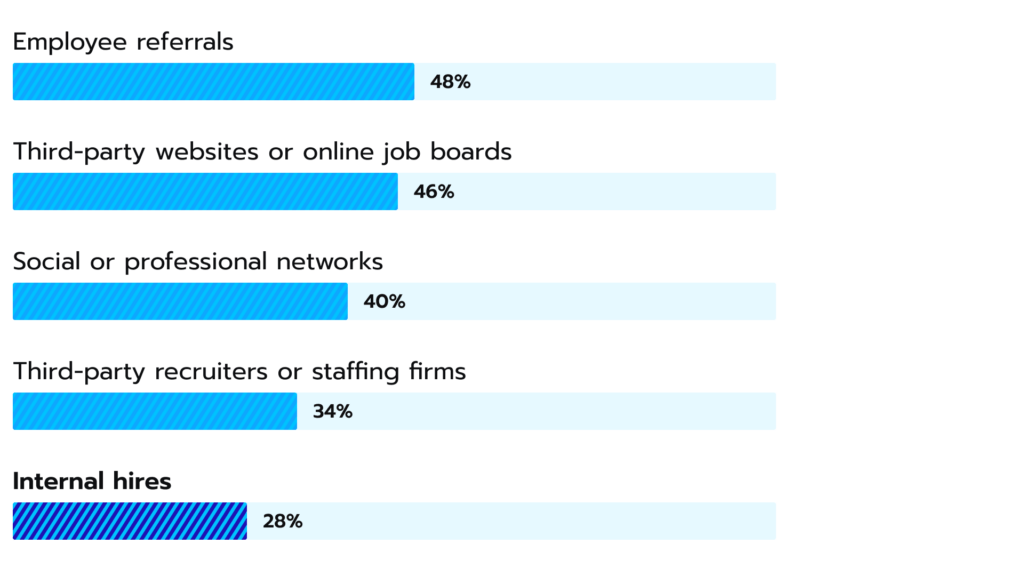 Figure 1. The best for quality hires, according to a LinkedIn report
That's why the sourcing strategy at Avenga combines different ways of finding and engaging top-notch professionals. To achieve the highest result, we use standard job boards or professional social media and build a strong employer brand so we stay in contact with the IT community. The Staff Rotation Program (SRP) is another component of our strategy. In addition, we use an internal talent pool of available specialists who help us cover the most urgent customer requests which starts project onboarding in the shortest possible time.
General candidates pre-screening
This stage involves a preliminary conversation with a Recruitment Specialist to clarify the project details, candidate's experience, company values, and/or both parties' expectations. Any project information or details are disclosed only after signing the non-disclosure agreement (NDA) document by the candidate.
As a part of a pre-screening call or as an additional step, the recruitment team verifies essential requirements, such as a professional English level assessment, acknowledged certifications, experience with specific technology, cultural fit, etc.
Technical interview
The technical interview is the most crucial stage as it aims to objectively evaluate the candidate's professional knowledge and skill set. It is structured as a conversation that is conducted by two or more Senior Engineers from specific technology units to ensure that all the candidates have an equal opportunity to showcase their talents. If necessary, other interviewers from the Avenga side, such as the Project Manager, Delivery Manager, or Engineering Director, may be involved in the conversation.
The interview relies upon the requirements of a Competency Matrix. This tool consists of matrixes for every technology unit and includes a detailed description of the specific technology, methodology, tools, required knowledge areas, and references for a self-check and study. The Competency Matrix serves as a base for all skill assessments at Avenga and can guarantee an unbiased and transparent evaluation for every applicant. Since the technologies and tools are constantly evolving, responsible committees and stakeholders regularly update the Competency Matrix to keep up with the transformation.
In addition to a regular interviewing conversation with the Junior staff, it is our practice to arrange a technical task or scheduled live-coding sessions for Middle and Senior specialists to evaluate a candidate's coding skills and logic.
Every Avenga professional conducting technical interviews must undergo a series of workshops and training sessions to ensure the high standards of the selection process, which improves the job-offer acceptance rate.
Learn how to boost your business resilience and digital transformation with an IT consulting partnership. Read more
Cultural and soft-skills interview
A Recruitment Specialist is the person who accompanies an applicant through the entire stage of the selection process and also evaluates a candidate's soft skills and cultural fit into the team. Navigation points for this stage are Avenga's values: leadership, shippability, quality, responsibility, trust, improvement, and sustainability. We always highly encourage the client to provide any requirements they have towards soft skills. This helps to smooth the corners between different specialists in the project team and provides a highly collaborative atmosphere. As a result, great achievements are gained in a "healthy atmosphere."
If we commence the partnership with a country we have never cooperated with, the Avenga Training & Development Center develops and conducts cross-cultural awareness sessions. They include training sessions on cultural values and attitudes, cross-cultural communication styles, intercultural management skills, language differences, and intercultural business strategies.
Introduction to the customer
We present our customers with a detailed resume of a candidate at this stage, by demonstrating their technical expertise and background. Upon request, we also organize a customer interview since sometimes our clients want to consider our people as part of a dedicated team. In this case, the recruitment team, in cooperation with Sales or Account managers, helps to set up customer interviews smoothly so as to obtain the best experts.
Augment the most advantageous staffing strategies to find the right outsourcing service provider. Read more
Background investigation
This process is usually performed upon the client's request. In such cases, we perform a comprehensive background check to obtain information on criminal history records, drug usage, and a psychological state certificate; verify the candidate's profiles on social networks (Facebook, Linkedin); and gather references from the candidate's former colleagues.
Cooperation offer/transfer
At this stage, we decide whether this candidate should be hired or assigned to the particular project by either sending the cooperation offer to the candidate or finalizing the internal rotation.
The cooperation offer is a highly detailed document aiming to finalize all agreements and work-related conditions between the candidate and the company.
Adaptation and project assimilation
This stage comprises activities that make the candidate's assimilation into a team more comfortable and swift: team introduction, regular one-on-one meetings with the Project Manager or HR Business Partner, feedback sessions, and engagement surveys. If there are any other special customer requests, we fulfill them as well.
Common challenges in recruitment
Over the years, we've experimented with various recruitment strategies and have identified numerous recruitment challenges that affect the hiring approach. Here are some of them:
Contrasting expectations. It's important for us to manage expectations throughout the recruiting process, both for candidates and hiring managers. This means setting realistic timelines, being clear about the role and requirements, and providing regular updates throughout the process.
Time-consuming recruitment process. The recruitment process is often tedious, especially if we are looking for a candidate with precise expertise. To overcome this recruitment challenge, we automate repetitive tasks by conducting initial phone screens and using an applicant tracking system.
Constant evolution in the technology industry. Given this consistently disruptive change, we have to keep up with the latest trends in order to identify the most qualified candidates. This transformation also requires us to become familiar with the latest technologies as soon as possible.
The global scale of operations. We often have to search for candidates who are located all over the world. International recruiting relies upon a sensitivity to different cultural, political, and historical contexts.
In response to these challenges in recruitment, we strive to evaluate the quality of new hires and see how well our recruitment strategy works in practice. It's a continuous process of improvements that heavily relies upon an understanding of our strengths and growth opportunities.
Closing remarks
It's no secret that the IT industry is one of the most competitive and demanding industries out there. With the ever-changing landscape of technology, it's more important than ever to make sure you're hiring the right person for the job. That's why it requires careful planning and execution. Avenga recruitment, selection, and staffing processes aim to create mutually beneficial and long-lasting cooperation between employees and customers. Our main goal is to empower our partners with the best talents on the market and continuously improve our hiring practices.
Learn more about how Avenga can become your competitive advantage by sourcing your with the best tech talent on your terms. Contact us
Discover key tips for forging a productive and reliable relationship with a software outsourcing company.
Read more