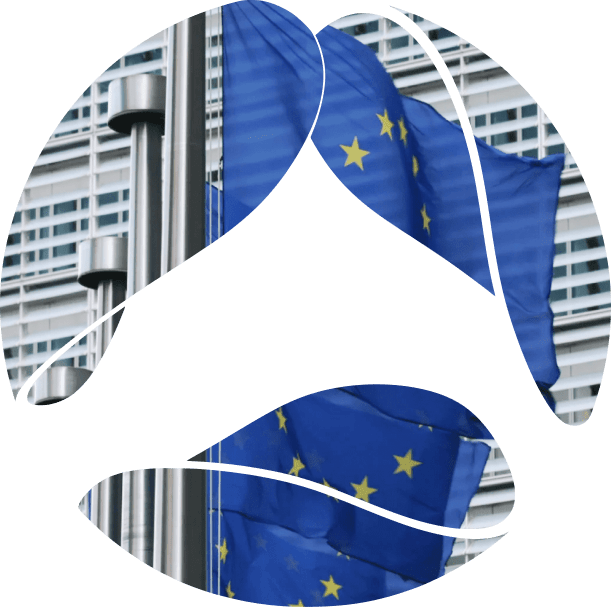 AI needs to be pointed in the right direction
The current state of AI is often criticized because too much is based on the assumption that past data is the best way to create decision models for the future. And, the future is always full of unexpected surprises and it is hard to predict. One of the problems related to learning through the past data is bias. Decision makers (human) made their choices based not only on the pure data and logic, but also on their experiences and biases. Interestingly, AI is replicating these behaviors as it learns from the past.
→ More about Trends in AI for business
So, the prevailing opinion in the AI world is that machine learning (ML) must be directed towards the right direction, in this way it doesn't just replicate the past.
Brett King, a well-known futurist, published a tweet recently stating that "Artificial intelligence still needs to be pointed in the right direction. What that "right" direction is, however, hasn't yet been agreed upon.".
Others agree that we want AI to learn from the best of us, instead of any or all of us. But what does it mean "the best of us"? Who is to decide that? What criteria are to be put in place to determine that?
Very interesting and tough questions and the answers will determine the future of our private lives and businesses.
EU to regulate AI soon
Speaking of the right direction…
AI is so important to the EU that they have a dedicated strategy focused on AI development in the Union. This time, the EU proposed a draft of a set of regulations concerning AI in order to make it safe for EU citizens, their safety, privacy and well being.
For instance more risky AI applications and devices will be marked as 'risky AI' and they will have to conform to stronger regulations than safe AI. There are penalties of up to 6% of a company's revenue if they violate the AI regulations. Bots will have to identify themselves before starting a conversation with a human. Real time facial recognition AI will be banned except for a few law enforcement applications. Social profiling will be banned in public services. Exploitation of children by AI will be banned as well.
There's many more interesting details about this topic that Avenga Labs has covered in a dedicated article.
→ An outlook of the upcoming AI regulations in the European Union
OpenSearch project – a fork of ElasticSearch
There's a new GitHub project called OpenSearch which is a fork of the open source part of ElasticSearch. It's something that everybody could do previously, but this time it is backed up by Amazon's developers as they sought out more flexibility when deciding the future of immensely popular open source projects and services that are widely used by so many developers and organizations.
Is it a threat to the business model of ElasticSearch's organization? Yes, probably; it may happen in the future. Currently, OpenSearch is not production ready as it's in the alpha stage of development and it will take several months to achieve stability.
The importance of this event is in the fact that it can act as a reminder to everyone of how vulnerable business models are when based on open sourced projects. A stronger entity (business wise and engineering wise) may take control of the future by forking the project and changing its direction.
One of the commenters described it as another example of "open source eating open source".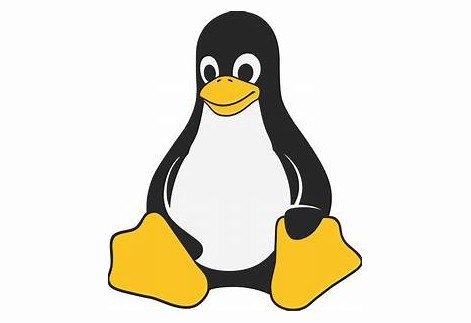 30 years of Linux!
Linux is the most popular server side operating system. It was created 30 years ago by Linus Torvalds as a desktop operating system, but it quickly became an alternative to UNIX systems and eventually replaced them almost completely and entirely. The vast majority of cloud services are running on Linux based operating systems and services, and that includes even Microsoft's own Azure Cloud.
Even the utter failure of Linux at the desktop, where it never gained any significant traction, cannot overshadow the enormous success and future of the open source operating system. There have been major contributions towards Linux byall the large IT companies.
Happy birthday Tux!
Microsoft WSL supporting Linux GUI applications
Microsoft WSL was the place to go to run Linux based backend services on Windows 10. Excellent performance and a low memory footprint made it a great choice for developers. WSL2 was a great improvement over WSL1, and now we have another great milestone for WSL – the support for GUI based Linux applications.
This closes the gap between actual Linux machines on physical hardware and those on emulation. In my opinion, it makes it even less and less worthwhile to run Linux on a physical machine as the driver support and compatibility with Windows 10 is much better than tinkering with Linux to make everything work properly, especially on laptops.
Having said that, the 30th birthday of Linux is also being celebrated/marked by major releases from Canonical and Red Hat.
Ubuntu 21.04
The newest version of Ubuntu, the most popular distribution of the desktop Linux, is adding better support for … the Microsoft Active Directory and Microsoft SQL Server database. This is additional proof of the close collaboration of Canonical and Ubuntu; this time to make it easier for Ubuntu desktops and laptops to join corporate Windows domains and run Microsoft databases natively.
Fedora 34
Red Hat released Fedora 34 with the latest kernel, libraries and tools (for which Fedora is famous for), along with the major release of Gnome's graphical user interface in version 40. So, anyone who wants to taste the future of Linux on the desktop today is encouraged to try Fedora 34. By the way, Fedora is the distribution choice of Linus Torvaldson himself, who is using it on his workstation to oversee Linux kernel development.
Apple vs. Facebook war heated up by iOS 14.5 release
The new release of iOS introduces a new function which asks users if they want to allow the app to track them. The user is presented with a dialog to accept the tracking. The majority of the users don't want to be tracked, so they respond with "Ask app not to be tracked" which is presented as the first option.
Apple claims it's another step in protecting their users from privacy violations and tracking. Ad based (which means tracking based) companies such as Facebook have protested. Their entire revenue models depend on user profiles and behavior analysis, and they consider changes like these a threat to the very core of their business models. Of course, they accuse Apple of being a hypocrite as their revenue model depends less on ads and more on hardware sales, and recently on services sales.
And this is just another battle in a long line of battles and the next one is supposed to be about augmented and mixed reality. Facebook is very strong at Virtual Reality (VR) with the great success of their Oculus Quest family of headsets and wants to extend their VR to millions of users with their future mixed reality offering.
→ VR story from a VR consumer and a WebXR perspective
Apple is rumored to be working on the next generation of XR devices which may include AR glasses and further improvements to the AR experiences on their iPhones and iPads.
And, this is going to probably be the next battleground between the two giants.
NVIDIA's GANverse3D turns flat images into 3D models
In another major breakthrough for generative AI, Nvidia presented their project which is able to turn flat pictures into 3D models of objects.
We've witnessed many interesting GAN applications in recent years, however this time it's something that many ML engineers have dreamed about for many years or even decades.
→ Generative AI – creative AI of the future
GAN uses multiple shots of an object (different angles and viewpoints) to recreate a 3D model of the object. NVidia used images of cars as an example and after analysis GAN could create a 3D model of the car which could then be driven by a user in a 3D environment. This really works and looks impressive.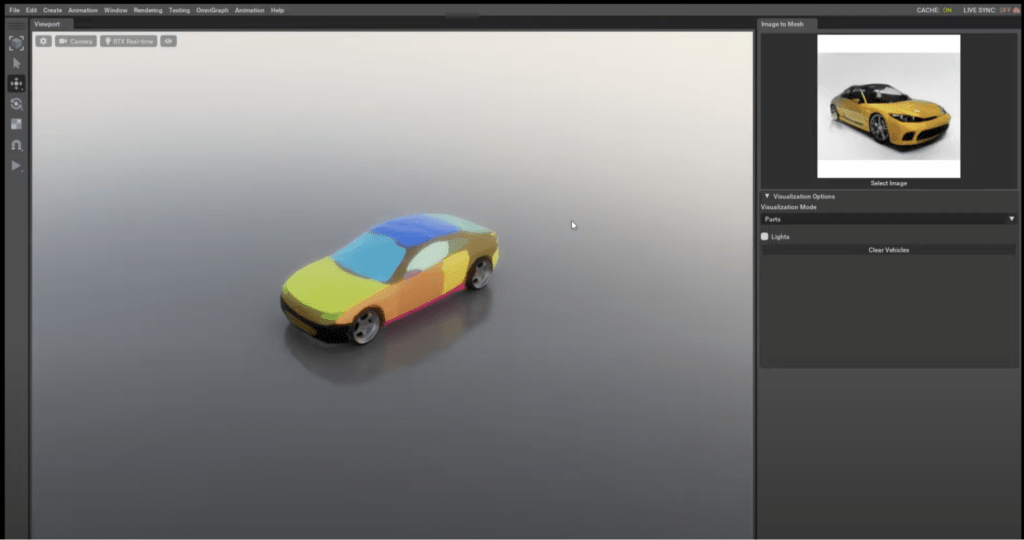 They even recreated Knight Rider's car from the famous 1980s TV series based on video frames.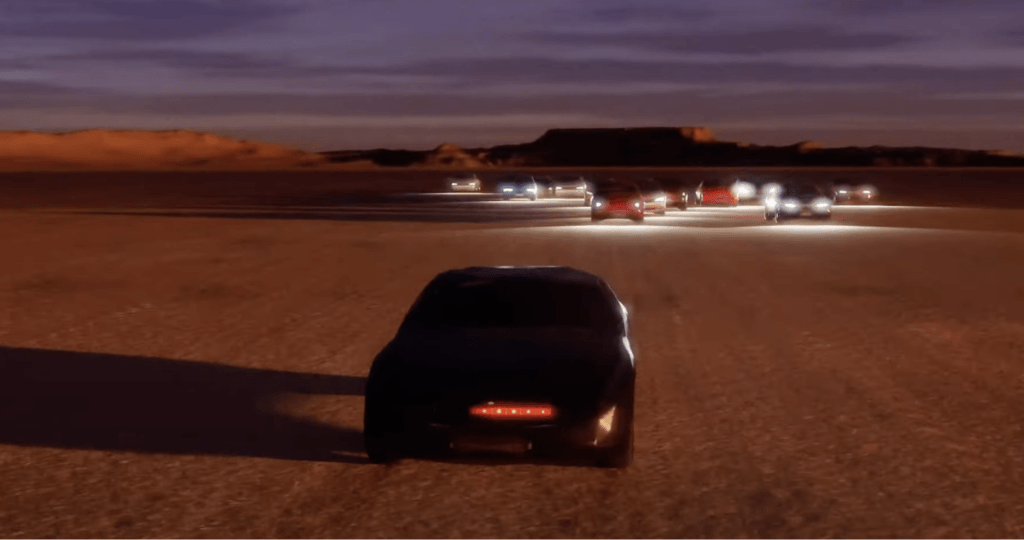 And this is another important step, but definitely not the last one. We expect major improvements that will make AI based solutions able to infer 3D models of objects given even less information as input, and with even higher efficiency and accuracy in its output.
Stay ahead of the game with Avenga. We make sure you are not lost in a vast IT world and make a proper use of the latest technology developments.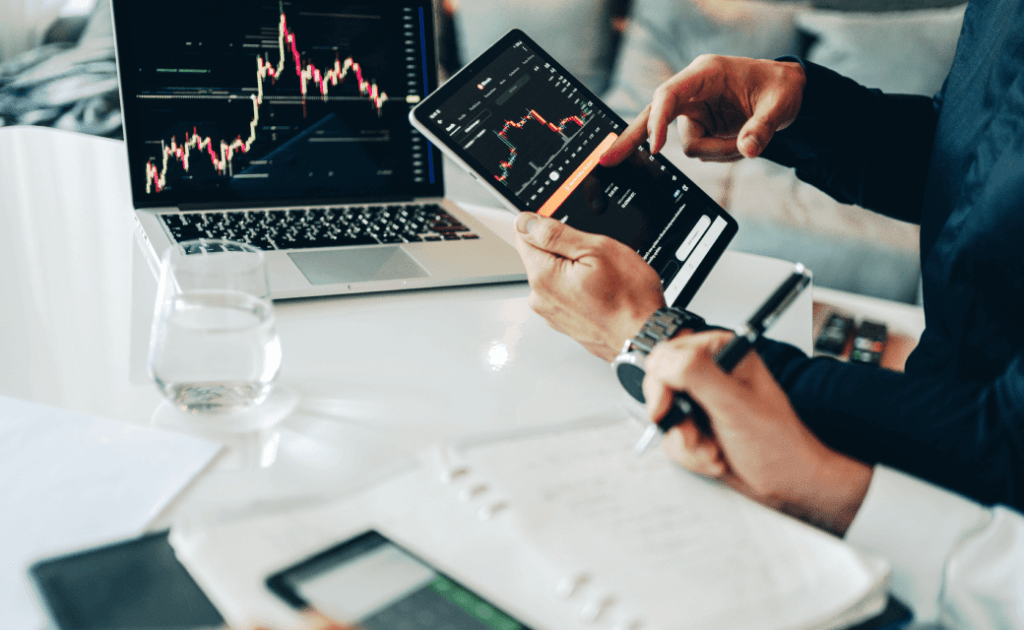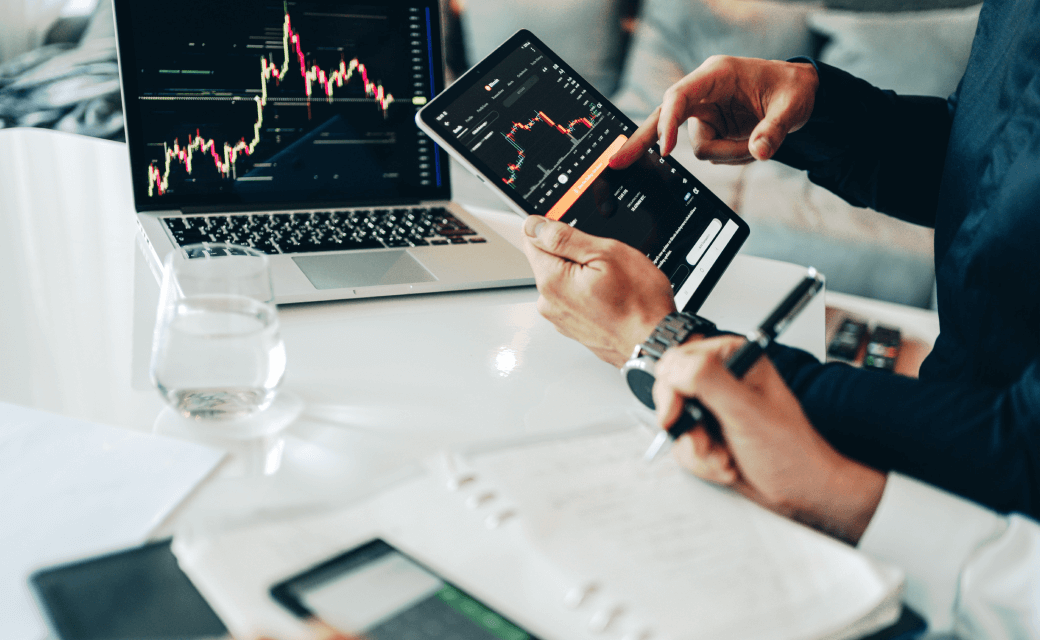 Explore the most well-recognized web 3.0 technologies and witness how they are changing the current business landscape.
Read more