Bimodal IT Accelerates Digitization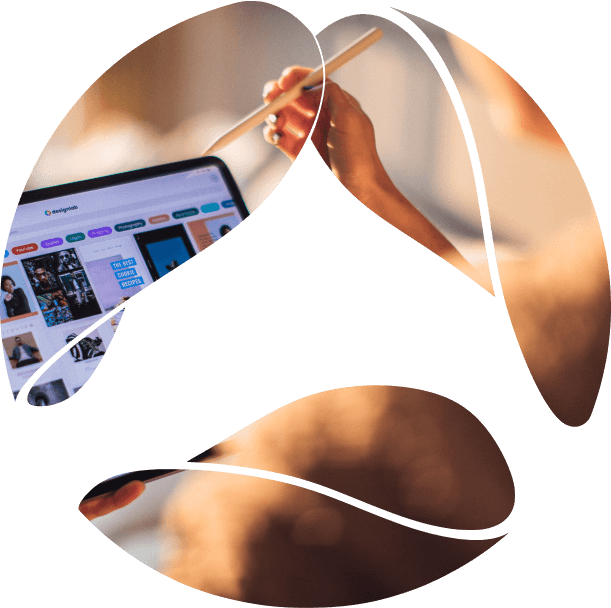 Bimodal
IT Accelerates
Digitization
Separating the front- and back-end enables successful digitalization and the agile development of appealing user interfaces. A guest article by Avenga CEO Jan Webering in "Computerwoche".
The expansion of digitisation enjoys the highest priority in IT departments in the DACH region. On average, just under a quarter of the IT budget is invested in this, and in large organisations, it tends to be significantly higher. This is the result of the current "IT Trends Study 2019" by the Management Consultancy Capgemini. A total of 108 decision-makers were surveyed, the majority of whom came from companies with annual sales of more than 500 million euros. These were able to provide information on their strategic IT activities.
Another insightful finding of the survey: It is true the focal points of decision-makers in the expansion of digitization diverge enormously. However, cost reductions and efficiency increases – which for years were the CIOs' most important goals up until 2016 – are now playing a subordinate role.
A much more important issue, however, is speed. More than a third of respondents want to increase agility and flexibility, a quarter wants to deploy IT faster and shorten release cycles. A requirement which was not even asked for in the previous year is also classified as particularly important. According to the survey, almost 30 percent of all company management demand that in the future, their IT is geared more closely to the needs of their customers.
Growing requirements demand absolute customer centricity
Why a radical focus on the customer in the digital world is now indispensable is obvious. Online service providers such as Netflix, PayPal and Amazon have driven the development of graphical user interfaces in recent years and have significantly influenced users' expectations of digital offerings. Today, they demand appealing user interfaces which are intuitive to use and lead directly to the desired destination without delay. For this reason, the same applies to financial service providers, energy suppliers or insurance companies. If the online presence or digital service does not meet the needs of current and potential customers, there is a risk of losing them.
But although IT expenditures remain stable practically everywhere or even increase, according to Capgemini, the rate of digitization successes are classified on average as worse than in the previous year. Only 36.4 percent of CIOs surveyed self-assessed themselves as successful or very successful. Nearly 45 percent of the participants see themselves in the midfield.
In view of the great efforts and high budgets, this balance is sobering," the authors of the study state. In their opinion, those responsible "apparently did not implement the right measures nor pursued them consistently enough". However, they also admit that one problem with digitisation is the complexity of the IT landscape.
Historically grown IT hinders digitization 
In this respect, traditional companies with a legacy IT that has grown over decades are facing special challenges. They want to win or retain customers by means of an attractive front-end. For example, for a web interface to be able to access the data in the core systems, it must adapt to the structures and specifications existing there. However, these have evolved over time according to the operational requirements and needs of the employees. To guarantee the smooth running of day-to-day business and in compliance with legal requirements, they are also usually geared to stability and security. For this reason, they reflect complex internal processes and organizational dependencies and are generally anything but customer-friendly.
The complex interrelationships in the backend entail a number of challenges. The one-off development of a new customer-friendly interface is associated with enormous effort, as it inevitably requires intervention in the legacy systems. Too often, however, they are so labour-intensive and time-consuming that the solutions developed are outdated even before they reach the market. But even if the project is a success, there is hardly any time for companies to sit back and relax. As the customers' demands and wishes are constantly changing due to constantly evolving technologies – such as new end devices or browsers – front-ends must always be adapted to these.
Successful digitisation requires cultural change
As if legacy IT was not enough of a challenge, hierarchies with rigid processes and long decision-making paths are normally established in organizations with consolidated IT landscapes. The study by Etventure, named "Digital Transformation 2018", for example, underlines this: 58 percent of the 2,000 executives surveyed from German companies with a minimum annual turnover of 250 million euros named the fight against existing structures as the biggest obstacle to digitization in their area of responsibility – even before the lack of experience with user-centred procedures (51 percent).
An example of these two problems is the adherence to the so-called waterfall model, which is still common in many places. Of course, this concept has its right to exist. However, it is designed for long-term projects with fixed objectives and, due to its rigid organisation in successive phases, can only react insufficiently to current trends or feedback from users. When it comes to the timely and flexible development of user interfaces, this approach is no longer up to date.
Agile project management methods, however, are characterized by an iterative and incremental approach. The desired end result is achieved through a step-by-step approach using the trial-and-error method and accompanying user tests. This procedure is therefore ideal for products whose final properties and performance characteristics are only defined in the course of the project.
Bimodal IT enables agile development methods
The technical prerequisites for the agile development of customer-friendly user interfaces are bimodal IT . The concept of " two-speed IT ", developed by the market research company Gartner, clearly differentiates between the tasks facing the front and the backend. The latter remains in the classic IT planning and working mode, ensuring security , stability and continuity. The frontend, on the other hand, serves to implement innovations and has to adapt quickly and easily to constantly changing circumstances.
The separation of the systems is made possible by middleware, which acts as a separate development layer and separate communication layer. It has the task of extracting all required information and functions from the backend via suitable interfaces and transmitting them to the user interface. This way, the core systems, which are safe and predictable in their behavior, can be left untouched while experimental and flexible applications are created in the front end.
Iterative approach has a positive influence on corporate culture
The new IT architecture and agile working methods can be established sustainably by implementing the solutions in mixed development teams consisting of developers of the customer and the service provider. First of all, the transparent and iterative approach in traditional companies requires a fundamental rethinking. However, the presentation and validation of the first tangible partial successes can quickly increase the general acceptance. According to experience, motivated employees who are proud to point to concrete progress in their projects play an important role here.
Another plus is that malformations in agile ways of working are far less time-consuming and costly than expensive change requests in the waterfall model. Moreover, because the end result is perfectly tailored to users' needs due to regular feedback, a positive climate of fault tolerance can flourish in the medium term, even in traditionally non-agile environments. Coupled with the right technology, it is this process of cultural change that can permanently empower companies to develop products and services that best address the needs and desires of their customers. With manageable front-end projects, companies have the opportunity to lay the foundation for their digital renewal without having to worry about.
[This article by Avenga CEO Jan Webering first appeared in Computerwoche.]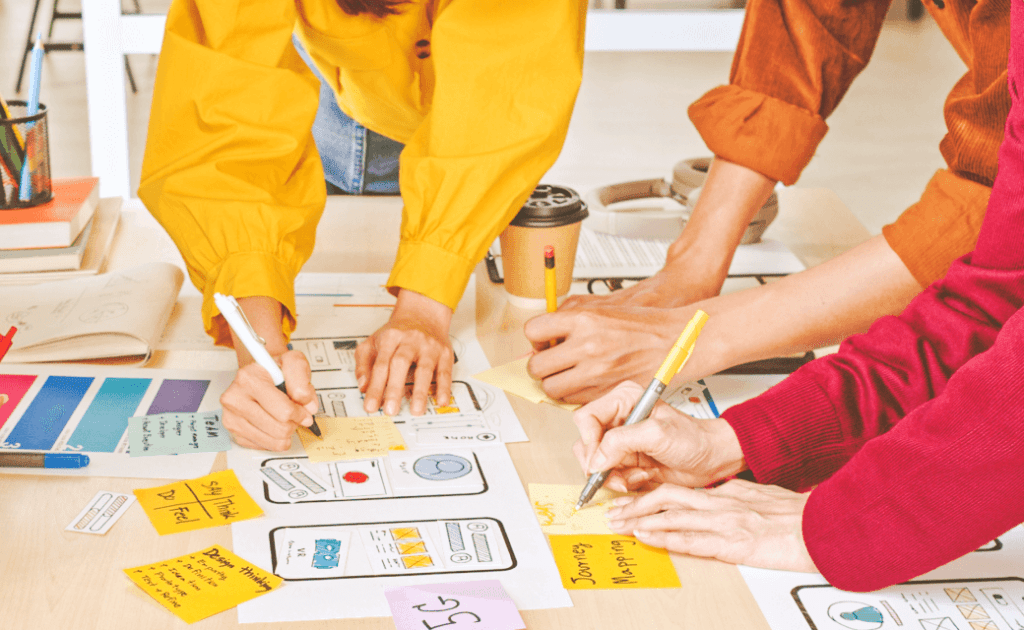 Learn some new ways for improving the user experience using the latest UI/UX trends.
Read more