IT career Сharity Event
About
During September 12-16, the Avenga company is holding several fundraising events as part of the Charity Week project, where everyone can donate to support the Armed Forces of Ukraine.
Together with the UAID fund, our goal is to raise funds for an ambulance for the 128th brigade.
On September 16th, at 19:00 Tetiana Palianychka, Olena Mocharnyk and Natalia Tsimmerman will reveal a very important topic: How to start your IT career?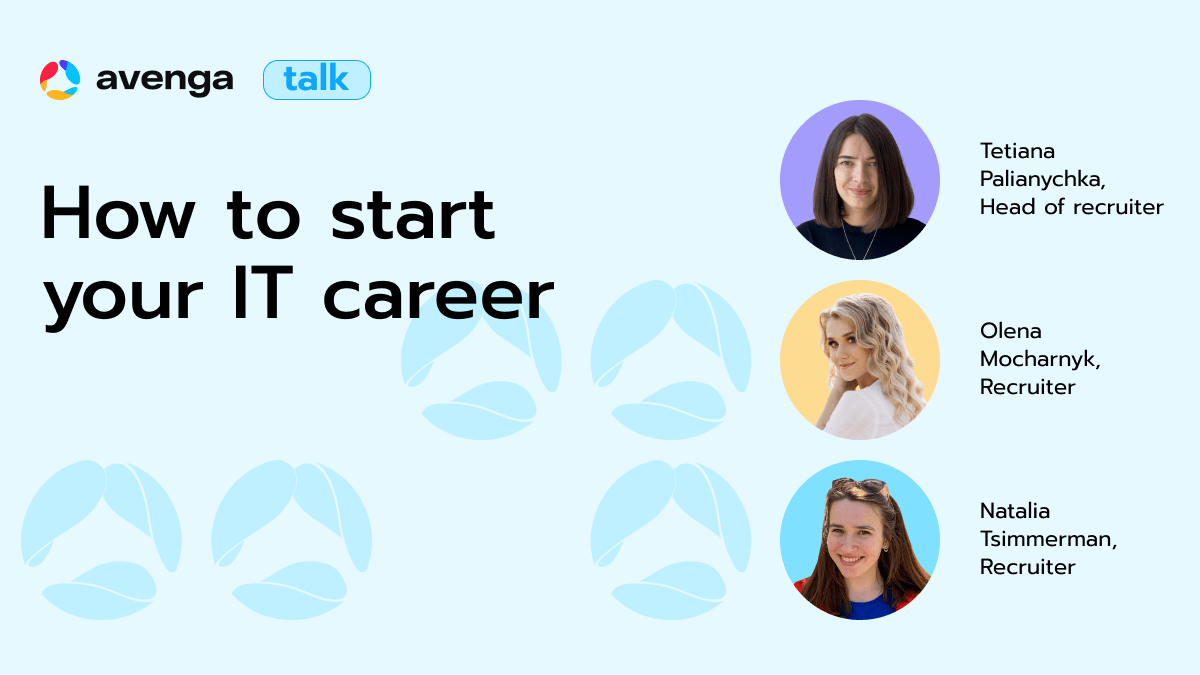 Discussion points
Switching in IT
How to choose a direction in IT, what roles switchers most often choose for themselves, self-study VS courses (pros and cons), which resources to look for a job.
Everything about CV
What should be in a CV, the format of presenting information, and the most common mistakes when compiling a CV.
Interviews
What are the types of interviews and the main recommendations during their passage.