LinkedTrade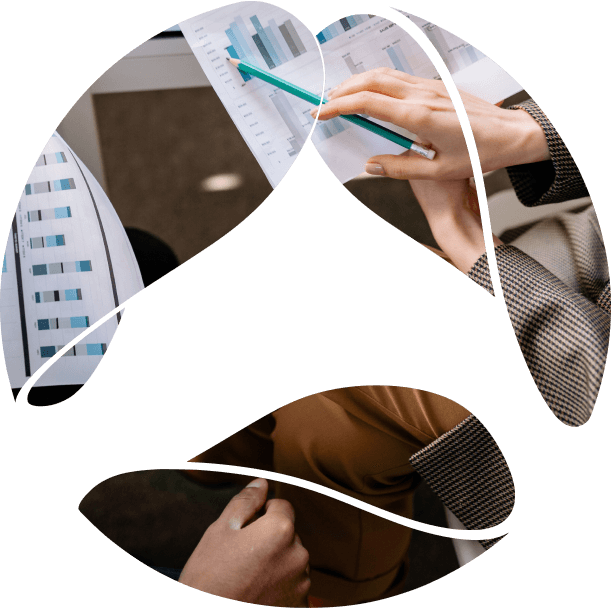 Avenga helps RiverRock revolutionize design and execution of investment products.
About LinkedTrade
RiverRock, international investment management company, aims to redefine the structured products industry. The company seeks to bridge the gap between investment banks and asset managers and provide an efficient alternative to conventional, outdated investment product creation and distribution workflows. Striving to embrace digital transformation, RiverRock has reached out to Avenga – a full-cycle software development vendor.
The solution we were hired to develop, LinkedTrade, is a new-age multi-dealer platform that's meant to enhance the procedures of searching, designing and trading investment products for wealth managers, private banks, and distributors.
Challenge
Established companies pushing to shift their traditional business models and undertake digital transformation often stumble upon a barrier; they find themselves lacking the expertise to implement and augment properly their digital initiatives. Our goal, as the firm's partner, was to help modernize and digitize LinkedTrade's key capabilities across operations and customer experience.
We created a SaaS self-serving solution that's custom tailored to the needs of asset managers (LinkedTrade's clients), intuitive, scalable, and can be integrated without hassle into any financial institution's internal infrastructure. The most challenging part of the assignment was bundling a wide range of services (main API, recommendation functionality, price robotapp, etc.,) into a holistic, robust toolset that covers everything from structuring to pricing and distribution of investment products and yet is easy to navigate through.
Solution
Here's what we did to make RiverRock's vision come through
Developed the LinkedTrade application, designed its classy, straightforward, and efficient interface. Put an extensive, regularly updated list of issued investment products at users' fingertips.
Built functionality that allows inspecting structured products, with various offer prices, and ordering them easily.
Engineered an advanced, multi-criteria Pricing Tool that allows users to sculpt investment products by typing in preferable product type, notional value, underlying assets, currencies and so on and enquire their prices without having to contact a bank personally.
Built from scratch the RiverRock PriceRobot App – a complex solution that enables seamless 3rd party integrations.
Created a Recommendation System that displays suitable investment options (investment ideas) based on client's preferences and previous investment history.
Equipped the tool with smart analytics to allow users to monitor investment markets, track shifts in products' prices and observe the dynamics of clients' investment portfolios.
Results
A robust, easy-to-use engine for manufacturing and distributing various types of investment products.
A new-wave solution that redefines relationships between sell and buy sides on the structured products market.
A tool that puts exhaustive investment market research at client's disposal.
A straightforward micro-level portfolio management solution for investments of all sizes.