DevOps Charity Event
During September 12-16, the Avenga company is holding several fundraising events as part of the Charity Week project, where everyone can donate to support the Armed Forces of Ukraine.
Together with  the UAID Foundation, our goal is to raise funds for an ambulance for the 128th brigade.
Combine the useful and the pleasant: donate money for the ambulance and attend an engrossing lecture about DevOps. 
On September 15th, at 19:00, you can expect a speech by Oleh Fedotov, Senior DevOps Engineer on the topic: Infrastructure Is Code.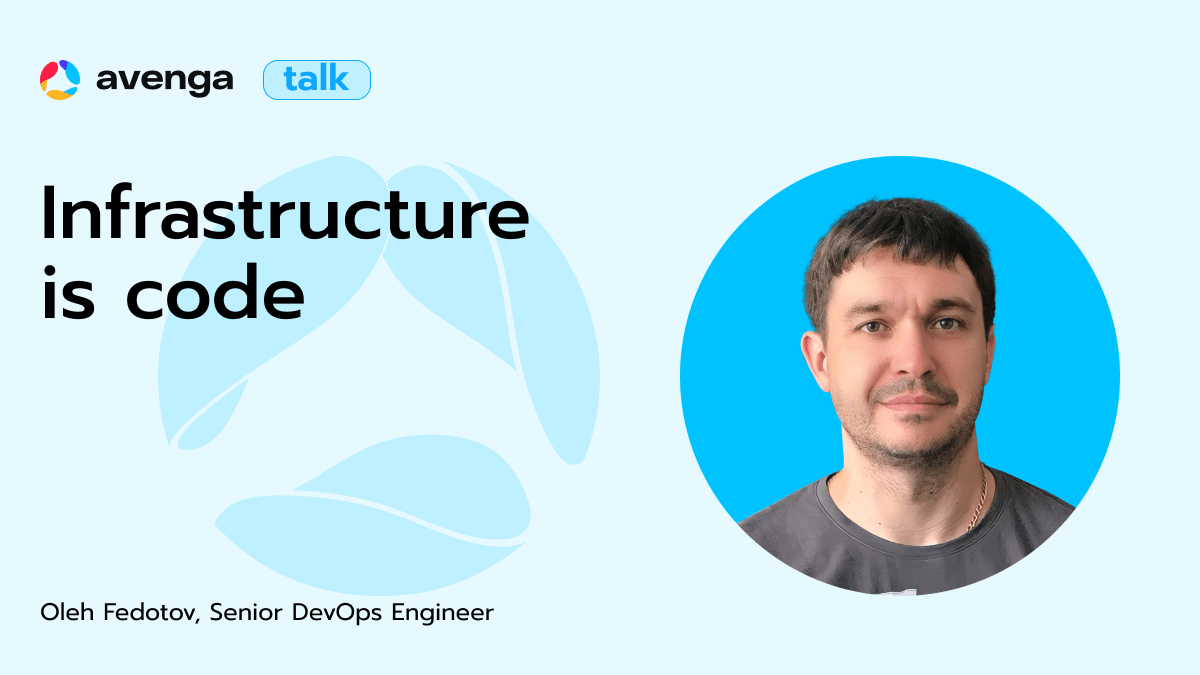 Discussion points
Infrastructure Is Code
There are many methods to provision and manage the many available cloud services. At the event, you will learn how using CDK for Terraform makes it easier to manage your objects.