Why engineering is not enough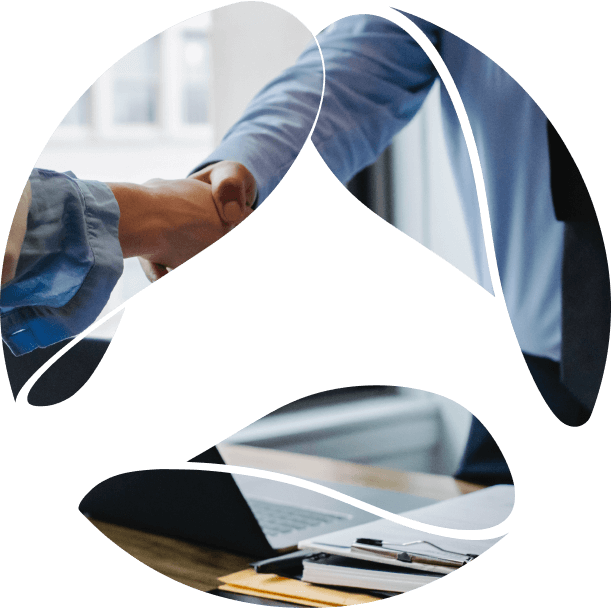 Why engineering
is not enough
Efficiency coupled with convenience in a one-stop-shop technology model
Technology has always been a major differentiator in the marketplace. And in today's technology-driven economy, that differentiation is more crucial than ever. For businesses, a vital existential imperative is to stay ahead of the curve and continuously innovate. No wonder that Statista highlights that digital transformation spending worldwide will rise to 3.4 trillion U.S. dollars in 2026, making substantial progress from 1.3 trillion U.S. dollars in 2020. And yet, as enterprises release new digital offerings at breakneck speeds, one significant challenge has stood out: implementing innovative technology relies upon organizations' ability to develop empowering technology partnerships and think beyond engineering needs. This article takes a detailed look at the advantages of collaborating with a tech company that offers a versatile range of services, from digital transformation strategy crafting and solution engineering to maintenance & support and staffing services.
Find balance
Suppose you collaborate with a tech partner that knows how to handle your engineering needs. However, as the business starts to scale up, your requests are shifting toward the implementation of new technologies. How do you stand the challenge? Should you search for another software vendor and cease the existing partnership? Or is it better to maintain collaboration with two tech partners? Finding the right strategy can be mind-boggling.
While working with two software vendors, you may stumble upon challenges in:
Coordinating versions and releases.
Ensuring compatibility between the cultural approaches.
Dealing with different support channels.
Handing various development methodologies.
Negotiating service-level agreements.
Coping with billing and licensing concerns.
Having to manage multiple tech partnerships can be a major challenge for a company's digital transformation, as different vendors can have contrasting approaches, standards, and business cultures. This incompatibility may require significant efforts and can result in increased inefficiencies. As a result, it leads to decreased flexibility of an organization, as collaboration with numerous tech partners slowly but steadily depletes resources and limits operational capacity.
The solution can come with finding a tech partner that offers a complete technology stack. It would be especially fruitful if a vendor is trained to work in an agile environment and remains fully dedicated to your project. In this way, you can leverage their in-depth understanding of the industry and rely on broad areas of expertise.
Explore new areas of technological growth
Companies typically delegate tech responsibilities in project delivery. They outsource different stages of the whole development cycle, enabling a tech partner to proceed with ideation, as well as a product's testing and deployment. Meanwhile, a broad spectrum of opportunities comes to the fore with staff augmentation and technology consulting. Perhaps most importantly, these services can help keep your business running smoothly and efficiently by providing expert support when you need it most. Additionally, by partnering with external IT service providers, you can be sure that your business has access to the technological expertise and top-notch experience required to swiftly gain the needed outcome.
Organizations can also propel their digital strategy with consulting services that assist in finding the vision of a product, building its architecture and design, as well as strategizing project delivery within the chosen time frame. Together, these services enable businesses to invest in the right technology, build the necessary skills and capabilities, and keep their digital infrastructure running smoothly – all critical components of a successful digital transformation.
Explore seven stages of the new product development process to swiftly convert your business ideas into reality. [Read a story]
Collaborate with a versatile tech partner
Organizations opt for collaboration with one-stop-shop technology vendors for several reasons. First, working with a one-stop-shop vendor relies upon broad industry expertise and serves as a gateway to the extensive ecosystem of technology partnerships. Second, one-stop-shop vendors have the scale and resources to support the organization's growth. They also provide a single point of contact for the organization, which makes it simpler to coordinate activities and communicate progress. Besides, it can be more cost-effective to work with a vendor that can provide multiple services rather than having to source these services from multiple providers. Finally, vendors with a proven record in your industry can recommend top-notch practices and technologies to supercharge your digital transformation. Whether your organization seeks assistance in clinical trial management, pharmacovigilance, risk management, fraud prevention, or digital banking – tailored technology services may help you swiftly modernize your business and build a culture of change.
Reap the benefit
Building collaboration with a one-stop-shop technology vendor has several advantages. A versatile tech partner can help your organization scale up and effectively maneuver in today's seismic market transformations as they quickly adapt to the changes in your business and add value at every stage. Perhaps most notably, this type of partnership allows companies to streamline their vendor management processes, as there is the need to deal with a single point of contact for all technology needs. Additionally, it leads to cost savings by enabling businesses to consolidate their technology spending.
Shaping and executing your vision, a one-stop shop tech partner can empower your organization to:
Access expertise and knowledge.

Tap into a diverse tech stack to improve your technology and benefit from the vendor's expertise in multiple industries, starting from

pharma and life sciences

to

insurance

,

banking

, and

automotive

.

Save resources.

Avoid hiring and training in-house staff to handle specific technical projects.

Focus on your core business goals.

Advance your business and achieve additional growth by tapping into external resources.

Mitigate risks.

Reduce risk by accessing comprehensive consulting on technical matters.

Propel preparedness for growth and change.

Maintain your confidence amid uncertainty to unleash new business opportunities with a technology-driven approach.

Stay ahead of the curve.

Let agility and

resilience

act as an anchor for your company.
The advantages of collaborating with a one-stop-shop technology vendor encompass improved project management, increased development efficiency, and lower costs. Additionally, collaborating with a vendor that has a wide range of capabilities can ensure that all of the necessary services are available, which can make it easier to achieve digitalization goals.
Make the most out of technology investment
Depending on the size and scope of your technology investment, you may consider a few recommendations to maximize the potential of your collaboration with an IT service provider:
Get involved early and often.

The more you can be involved in the technology planning and decision-making process, the better. In this way, you will guarantee that the final product meets your needs and that you are getting the most out of your investment. Encourage a culture of transparency and collaboration by sharing information and soliciting feedback regularly.

Communicate regularly.

Keep the lines of communication open so that you can discuss necessary changes or improvements. Agree on how you will communicate with each other, and make sure everyone is on the same page.

Stay flexible.

Technology is constantly changing, so be prepared to change with it. If your tech partner suggests a new way of doing things, be open to trying it out.

Review and feedback.

It is a great idea to periodically review the progress of the collaboration and make adjustments as necessary. This approach will ensure that the

technology partnership

is continuously evolving.

Have realistic expectations.

Cutting-edge technologies can significantly boost the company's competitive edge, but they are not a panacea for all challenges. Being aware of potential limitations contributes to the efficiency of projects.

Keep an eye on the big picture.

With the digital disruption sweeping across industries, staying updated on the latest trends and technologies is a must. Collaborate with seasoned tech experts to make informed decisions about future investments.
If you have some challenges clearly identifying specific technology needs, consulting can lend a helping hand in clearing your doubts and establishing objectives and key performance indicators (KPIs). Your tech partner can assist in drafting a detailed, comprehensive project roadmap and defining milestones and deliverables upfront. Besides, tech collaboration enables organizations to set up the project's scope and foresee potential changes. This approach will help you track the progress of your project and ensure that everything runs smoothly. Yet, technology services should be seen as a tool to help achieve specific business goals rather than an end in itself. In this case, collaboration with a tech partner is more likely to deliver a positive return on investment and bring relevant transformation.
Final thoughts
Whether it comes to software development or team leasing, a versatile tech partner can provide you with top-notch technical expertise aimed at propelling your business. Working with seasoned tech experts can grant your organization the knowledge and power to stay ahead of the competition. Moreover, by collaborating with a one-stop-shop organization, you can gain insights that are not necessarily linked to the nuances of engineering so that you have a comprehensive understanding of your goals and means on the digital transformation journey. Finally, by aligning down-to-earth tasks with a broad vision of your organization's future, businesses can progress faster and retain the reins of preparedness for the unexpected.
As a company's needs go beyond the basics of coding and software development, finding the right tech partner that can consult and not only engineer is a challenging endeavor. Yet, the game is worth the candle. Contact us!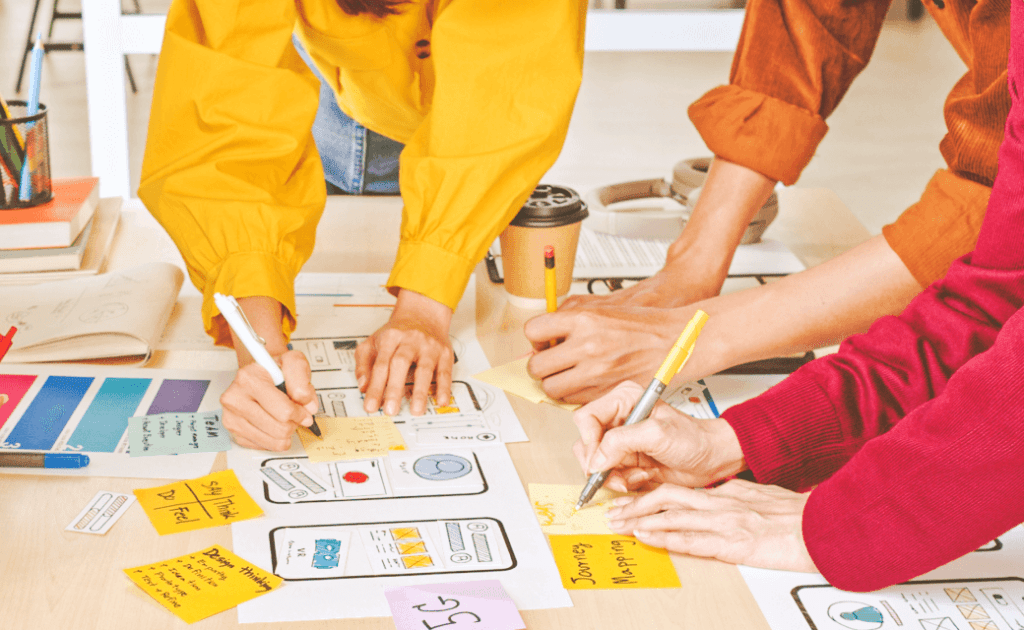 Learn some new ways for improving the user experience using the latest UI/UX trends.
Read more