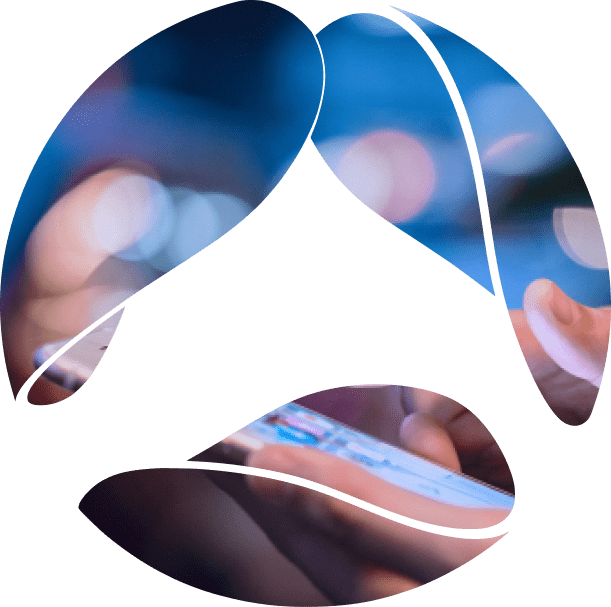 Microsoft 365:
The Future
of Coding
Is No Coding
Discover how your business can benefit from the rise of low code/no code development.
According to Gartner, low code will be responsible for more than 65% of application development by 2024. This trend heavily relies on the rise of non-traditional approaches to coding, with the low code development market attracting heavy investment. Webflow, a no code software company, raised $140 million in Series B, with its market value exceeding $2 billion in 2021. Meanwhile, Bubble, an open-ended visual programming platform, generated $100 million in Series A funding. Its business value surpassed $1 billion in the last year.
These cases imply an ever-growing demand for low code/no code platforms, such as Microsoft Power Platform, as they allow companies to engage specialists outside of IT and create new applications swiftly. Low code/no code development isn't a universal remedy for the resource shortage, but it's a natural evolution stage in programming. So far, it seems that it will be an integral part of coding in the years to come.
Guide to common low code/no code functionality
Low code and no code approaches are slightly different, though. They both allow your team to build apps or automate workflows without coding. Yet, the low code approach requires familiarity with documentation and a rudimentary knowledge of the code's syntax, as in the free low code resource Microsoft Power Fx. While no code platforms utilize a user interface (UI) and an intuitive design, there's no need to understand the syntax. This makes it possible for specialists outside of IT to build websites and applications, while allowing companies to manage their information operating systems without hiring software specialists.
Although various factors stand behind the coding evolution, an imbalance between demand for new software and a shortage of skilled developers is a critical driver of change. In fact, low code platforms serve as an alternative to traditional coding and help allocate resources more efficiently.
Low code/no code software has a variety of functions to offer, especially when it comes to organizing small business transactional systems or building small-scale automation capacities. It can also be used for visual analytics or web and mobile site development.
According to the report by Fact.MR, data modeling & visualization tools, such as Power BI, were the dominant subsegments in the low code development market in 2021. Below is a graph showcasing this tendency.
Figure 1. Low code development market as of September 2021
The graph also indicates that 41% of survey participants already use low code development tools, with 10% of businesses planning to implement non-traditional coding into their daily operations soon.
Large enterprises might have custom-developed programs to structure business transactions, but small-scale organizations can generate low code/no code applications independently. While many firms have small workflows to automate, there is no need now to engage professional developers. Low code/no code tools can be utilized to:
Structure the system of performance appraisal
Navigate field service management
Enhance small-scale automation capacities
Improve device setup and configuration
The low code approaches to process automation can use databases, email, or transactional systems and perform specific tasks. They can mimic a professional expert working on similar goals. The range of processes usually covers interactions with spreadsheets, electronic file folders, or word processing. Low code/no code applications also can serve as a helpful tool for device setup and configuration. But, the scale of the company's operations will often matter in terms of the digital transformation's complexity.
---
Learn how Avenga ensured a migration from legacy tech to fuel business productivity and customer experience. [Success story]
---
Low code/no code development: A viable answer to daunting challenges
According to Business Wire, the low code/no code development market is expected to grow at a 28.1% compound annual growth rate to $45.5 billion over the next five years. This trend can unlock the hidden potential of companies operating on different scales. From large enterprises to small businesses – organizations can benefit from low code platforms regardless of whether they already have their own IT departments or are just starting to build their own information systems. A key priority for organizations is to stay updated on the main advantages and alternatives that traditional coding can offer, along with a strong focus on the custom-built workplace strategy.
1. Reduce time spent on production cycles. Given the stiff market competition in most industries, year-long production cycles are no longer feasible. The statistics by OutSystems show that users can save more than 90 hours per month by using the robotic process automation functionality of Microsoft's Power Automate.
Figure 2. Application development time according to OutSystems' report
Besides, users of low code are also less than half as likely to report app delivery times of 12 months or more.
Low code platforms, including Microsoft Power Platform suite and SharePoint, empower companies to stay competitive by providing citizen developers and IT professionals with powerful and visually based programming tools. As a part of Microsoft 365, SharePoint auto-generates an app from a custom SharePoint List or display images, and plays video and audio files from a SharePoint Library, thus reducing the time typically spent on traditional coding. It also allows no coding rapid application development.
 2. Enhance business agility. Given the efficiency of low code platforms, businesses are free to experiment with new products and services and create supply chains that more quickly adapt to market changes and customer needs. As time is no longer a constraint, a faster transition of processes results in increased business agility. According to the report by 451 Research and FileMaker, Inc., 82% of firms say custom app development outside of IT is crucial for their business. By making it possible to develop app releases in short time frameworks, low code tools can greatly contribute to the company's digital transformation.
 3. Cultivate talent. Forbes indicates that 450 million apps will be built via low code tools between now and 2025. This trend will require an extensive number of non-professional coders. As Forrester has pointed out, the average company avoids hiring two IT developers by using low code tools. This increase in productivity reaped about $4.4 million in business value over three years from the applications designed. Citizen development presents employees with a win-win proposition: it enables them to apply cutting-edge technology to projects that are happening in real-time, as well as enhance professional skills. Cooperation with non-professional developers can also benefit companies in terms of unleashing innovation, as citizen developers can often come up with insightful and fruitful ideas.
4. Reduce human error. Automation reduces risks that aren't humanly easy to avoid. Manual processes are human error-prone, with less visibility into all the processes related to projects' progress. Bringing in automation with low code applications can significantly reduce human errors and create more accountability across the organization. As low code platforms allow for the scaling up of automation across enterprises, the majority of enterprises that use low code development will acknowledge a positive ROI, according to KPMG. This function is especially useful for large organizations as they can automate repetitive processes more quickly.
Implementing low code/no code platforms makes app development accessible and flexible. Low code/no code sets the stage for an evolution of digital transformation as businesses strive to enhance their competitive edge and eliminate the growing skills gap in information technology.
Harnessing the potential of Microsoft 365
Microsoft 365, including one of its core applications – SharePoint, provides a comprehensive set of platforms for low code. In fact, Microsoft Power Apps has been recognized as a leader in The Forrester Wave: Low-Code Development Platforms for Professional Developers, Q2 2021. SharePoint is a sophisticated file repository and content management system that allows collaboration between large dispersed teams. Here's a closer look at how using Microsoft PowerApps and SharePoint, in particular, can boost your organization's growth:
Organize fusion teams. Power Apps' combination of intuitive drag and drop functionality, and rich developer tools like Azure DevOps and GitHub, empower IT pros to collaborate with citizen developers.
Benefit from rich connectivity. Power Apps encompass Microsoft Dataverse, a fully managed data platform built atop Microsoft Azure. Dataverse offers the scale, sophistication, and security necessary to run advanced workloads, wrapped in the approachable productivity of low code tools.
Govern and monitor apps effectively. Organizations adopt Microsoft 365 in order to steer away from Shadow IT. Power Apps offers enterprises reliability with a 99.9% financially backed uptime guarantee. Plus, Power Apps relies on 90 compliance certifications, which is more than any other low code data platform can provide to its users.
Use a comprehensive set of low code/no code tools. Microsoft Power Platform refers to a sophisticated Microsoft low code web app maker. It provides customers with a complete set of low code tools in a connected universal platform. This number includes low code apps, chatbots, built-in AI, process mining, and RPA.
As the leader in low code/no code development, Microsoft 365 makes it possible for companies to stay agile and at the same time safeguard their security.
---
Learn how Avenga empowered digital transformation with Microsoft SharePoint Server. [Success story]
---
Management challenges & Shadow IT
Before implementing low code/no code tools into its ecosystem, an organization should build valid protocols that comprehensively regulate application development. A broad use of alternative approaches to coding institutionalizes Shadow IT, which is a phenomenon that describes projects managed outside of, and without the knowledge of, the organization's IT department. According to Statista, 36% of respondents from the United States indicated that Shadow IT is a considerable challenge for their modernization. The risks related to Shadow IT include security and regulatory noncompliance, data leaks, and the inability to perform disaster recovery measures involving data in Shadow IT systems.
Regarding low code, citizen developers tend to create applications that don't work or scale well, and then they try to turn them over to IT. In other cases, an employee may leave the company and nobody else knows how to maintain or change the system that employee developed. Because of this, low code development is challenging the culture of shadow IT.
In the graph below, it shows that users of low code are three times more likely to describe citizen development as tightly governed.
Figure 3. Citizen development in organizations according to the report by OutSystems
As shown here, increasing IT control in companies often comes with the use of low code development.
Due to these factors, a strong need for a unified low code/no code implementation strategy arises. Platforms should be integrated into a solid governance framework and grounded in security oversight, change management principles, and complete documentation. As low code/no code systems scale and create their own datasets around business processes, further investments in supporting analytics and infrastructure might be needed to aid in governance. Microsoft provides a tool just for ensuring the consistency of implementing low code in a business' daily operations. The Center of Excellence (CoE) provides some automation instruments that can help a company get started with developing a strategy for adopting and supporting the Microsoft Power Platform.
So for your organization, it is crucial to cooperate with a reliable vendor. Does the system use open standards or proprietary technologies? Do you have access to and control of the data? Answering these questions can help you critically evaluate a level of freedom from your Enterprise Resource Planning (ERP) provider's platform. Customization refers to another critical nuance when you're in a search for a credible vendor. Before you go all-in, understand that some vendors offer more customization options than others, so keep that in mind as you look for one that meets your specific needs.
It's high time for low code
Low code/no code platforms are giving organizations more opportunities than ever to create innovative offerings, enhance customer experiences, and streamline operations. And as an increasing number of organizations need more system development talent, low code/no code approaches effectively address some of these resource shortages. The future of the software development process will inevitably be hybrid, with supportive solutions allowing for faster and more efficient deployment of applications. Therefore, low code development won't be a privilege, but rather a necessity. Now might be the perfect time for businesses to reap the benefits of low code/no code development.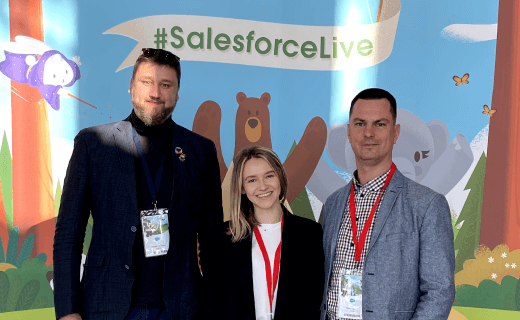 On October 13th, Avenga attended Salesforce Live Warsaw – one of the leading Salesforce events in Europe that provides a platform for customers, prospects, and partners to discover the latest Salesforce products and se…
Read more