How to Build the Best Medical Mobile App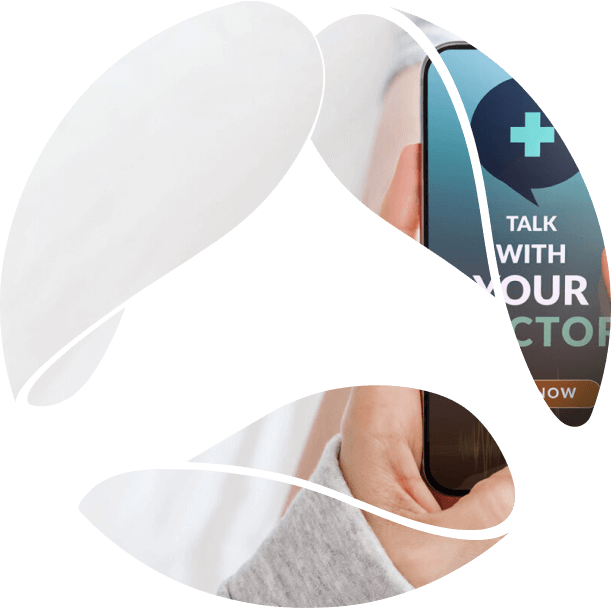 How to Build
the Best Medical
Mobile App
Time is a vital issue nowadays and we can not afford wasting it. That is why we order things online and keep most of our important information on our smartphones. Healthcare services are also available at your fingertips today.
According to Statista, now there are more than 45,478 iOS medical or health-related mobile apps available on App Store and 43,285 apps on Google Play.  The idea behind mHealth apps is to focus on the patient's general wellness or disease and treatment management. Here are some of the most popular types of healthcare apps on the market:
Clinical and diagnostics
These provide personal health records, medical images like x-rays, e-chart reviews, lab results, symptoms checks, and medical condition checkups.
Healthcare awareness and fitness
Fertility and baby development apps offer information on diet and exercise while weight control apps manage weight tracking.
Chronic care and medical management
These applications are specifically designed to manage cancer, diabetes, mental issues, blood pressure and similar conditions. They also facilitate prescriptions, appointments, alert creations, and provide medical references.
After building mobile apps for various clients worldwide, Avenga experts note that mobile healthcare solutions should be functional and equally comfortable for both patients and doctors. There are some critical features your mHealth app should contain like tracking or monitoring, appointment scheduling, payments and prescriptions, push notifications, social integration, imaging and scans, pop-ups with maps, doctors' profiles, and analytics based on EMR or EHR data.
To build a good medical mobile app, Avenga development experts recommend following these 6 steps.
Identify the Issue your app will solve
It is crucial to have a clear understanding of where the health-related app will be used and the value it will provide the end-user.

Know your consumer
mHealth apps are predominantly used by doctors and patients, but there are also those that are utilized by clinical facilities, pharma providers, as well as insurance professionals. You need to find out their specific needs and make absolutely sure that the app meets their expectations.
UI and UX matters
The users of mobile apps demand easy menu navigation and catchy user-friendly interface. Build a dynamic interface to ensure all upgrades are added at the backend. This makes the user experience much better and the developers' work simultaneously more efficient.
Test
Quality assurance is more than just testing. Ratings and feedback provide an opportunity to improve your app. Your well-suited mHealth application has to be responsive and conform to the latest updates.
Engage security experts
Dealing with consumers' sensitive information and managing protected health information (PHI) is of the highest priority. Your health app should meet both privacy policies and government regulations, for example HIPPA or FDA.
Mobile platform choice
The value of the mHealth application market is increasing daily. The majority of current health mobile app providers publish their products on iOS and Android platforms. That is why you should investigate your market and involve multi-platform app development for your future products.
With a tailored medical app you get a lot of benefits:
Faster and easier doctor-patient communication.
The health apps allow you to search for a physician by specialty and location. This is more advantageous for patients in remote locations where practitioners and hospitals are dispersed. This enables you to know where to find help in time. The apps provide the specialists, their location, and their appointment options.
Medical apps are comprehensive with personal medical records.
They give an alternative to the unreliable and bulky paper records that were previously used. The records provide a reference for all the parties, the patient, the pharmacist and the care provider.
The records also remind you to schedule procedures for you or your family members, such as mammograms and blood work.
They can also remind you of your daily medication intake or scheduled appointments, which is perfect for senior patients as well as for those whose routines are very busy.
Some apps allow patients with the same health issues to share their experiences and news from the clinic.
There is also a feature called 'Ask the doctor' which enables patients to get professional opinions to specific health-related matters, quickly and easily. The patient can get advice, counseling, and the opinion of a healthcare professional who is familiar with them and their health needs.
The apps also monitor research progress and patient duties.
These inform patients about their treatment advancements. It makes the patient feel safer and more reassured when seeing that some profound clinical research is being conducted.
The different apps are developed to cater to specific health conditions ranging from diabetes and cardiac cases, to mental health issues.
This offers the patients a wealth of health information to reference and consult. An effective health mobile application is developed with the goal of being quickly adopted and helpful in the medical arena. The top priority for the successful medical mobile apps is to focus on the customers' best interests and satisfy their medical tech needs.
Mobile devices simplify our everyday lives. Skillfully developed mHealth apps have many capabilities that help users to monitor health conditions and to have comfortable access to all the different levels of healthcare services or medical organization routines. An efficient health-related mobile application is built with the goal of being easily adapted and extremely helpful to its users.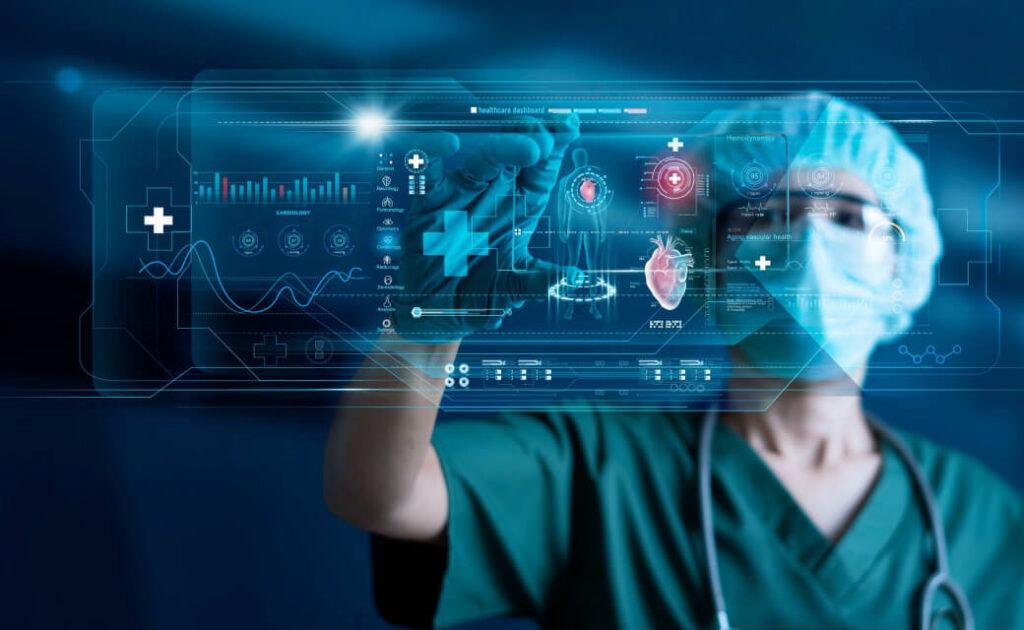 Explore how AWS is introducing AI into healthcare.
Read more
Start a conversation
We'd like to hear from you. Use the contact form below and we'll get back to you shortly.