Computer vision in healthcare: Transforming the future of clinical trials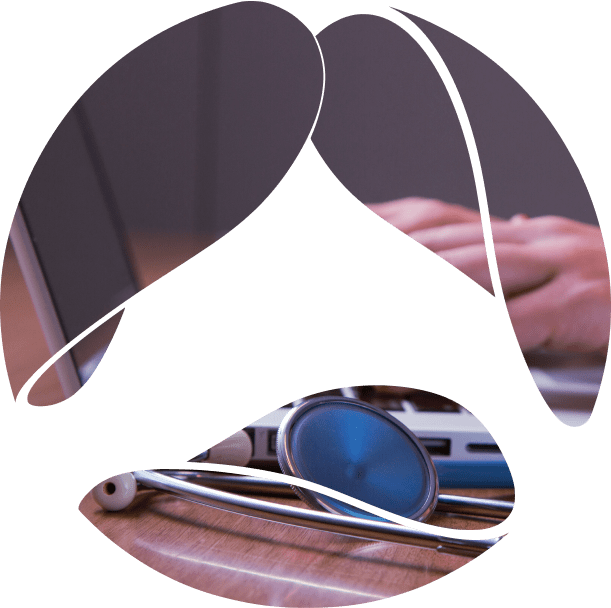 Computer vision
in healthcare:
Transforming
the future of
clinical trials
How computer vision reinvents clinical trials today
Over the last few years, Artificial Intelligence (AI)-enabled clinical trials have proven to be effective in lowering the financial barrier to new therapies' approval. As one of the organizations supporting the trend, National Robotics Engineering Center at Carnegie Mellon University in Pennsylvania, in collaboration with Columbia University, created a computer vision algorithm to monitor patients in clinical trials. The system provided an opportunity to observe children diagnosed with Spinal Muscular Atrophy (SMA) without the need for hospital admissions or clinician visits.
The advance in computer vision pushes the line further towards better patient selection, recruitment, and retention during clinical trials. In this article, we will explore how AI, particularly computer vision, can challenge clinical development in the near future.
Why are modern clinical trials so archaic?
It has been 80 years since the first double-blind controlled trial was conducted in Great Britain. More than 1,000 patients arrived from different corners of the country to help researchers investigate patulin treatment for the common cold. According to the statistics, British office and factory workers traveled at least two hours by train or car to reach the location where the clinical trial took place. Clinical investigators described all observations and manually documented valuable bits of information. It took one and a half years to synthesize the results and create a report on the gathered data.
Although almost a century has passed since the first double-blind controlled trial, clinical development showed relatively slow progress in improving efficacy and safety standards. Even today, patients are likely to travel long distances to get to the site and have limited access to the trial results. Likewise, companies struggle to get accurate results with insufficient diagnostic tools and lag behind because of paper-based recording.
---
Explore how Avenga created a tailored solution in query tracking, internal optimization, and drug testing that was delivered to a top pharmaceutical company. [Success story]
---
Multiple common patterns can help identify a clinical trial that faces severe risks of failure. They can boil down to the drug's inability to demonstrate efficacy or safety, a large financial burden on the manufacturer, inaccurate eligibility criteria of the trial's design, or insufficient patient recruitment. As a result of these complications, clinical investigators come up with the results of different trial stages in months or even years and trials heavily rely on extensive financial investments. Furthermore, patients lack transparent access to their clinical trial data, so they can hardly share that data with their medical providers.
Below, you will find an illustration of a traditional approach to clinical trials.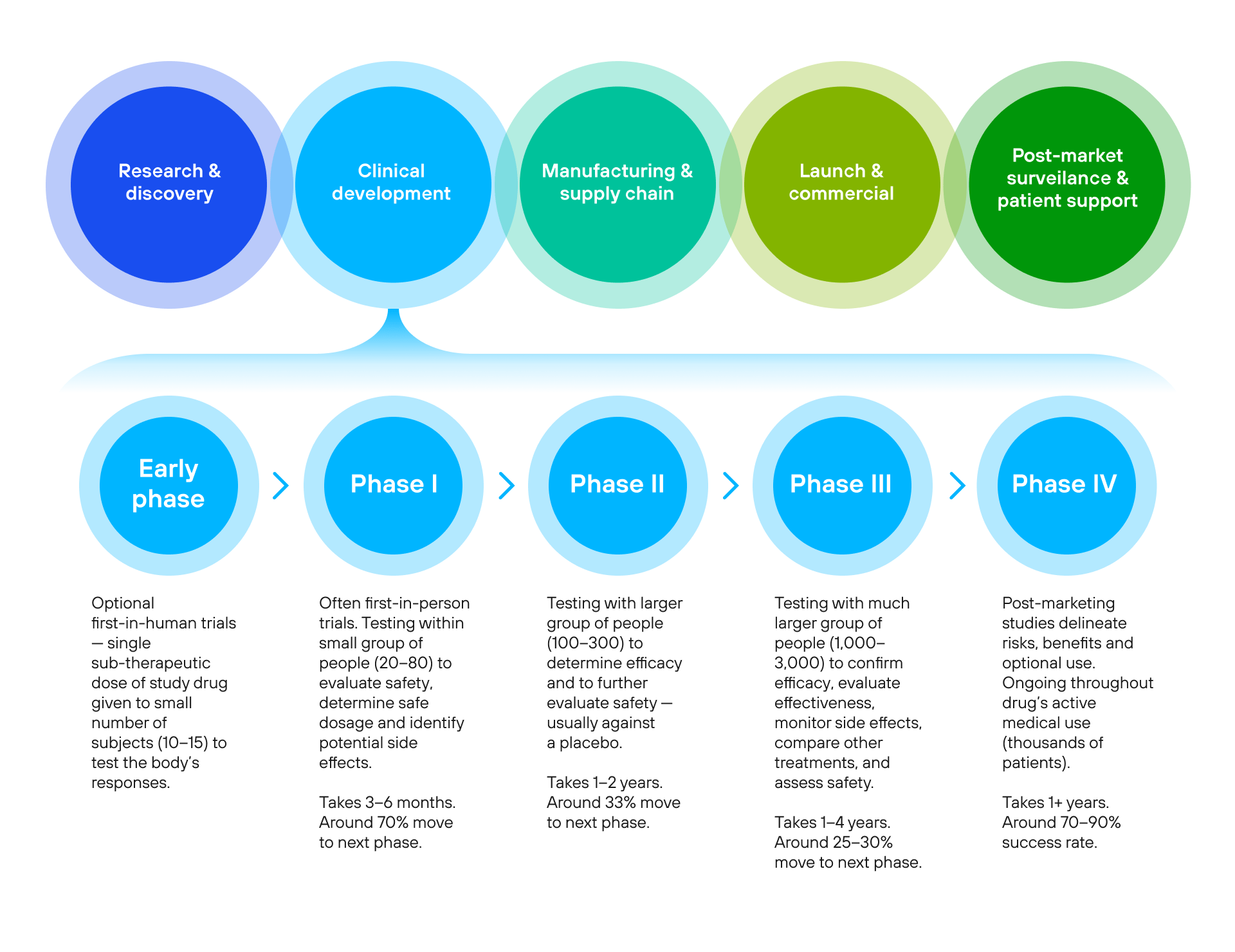 Figure 1. A traditional approach to clinical development by the Deloitte Centre for Health Solutions
As this infographics suggests, clinical development usually takes years, with only 33% of products being safe and effective enough to move on to the third phase.
A recent study suggests that bringing a new drug to the market costs on average $1.5-2.0 billion and takes up to 10-15 years. And, despite the rise of digitalization in drug development, biopharma companies still face numerous daunting challenges. As another Deloitte report highlights, clinical trials are often terminated because of decreased patient engagement, with 30% of trials being canceled due to the lack of participants. On the one hand, inadequate digitalization of clinical trials stalls the progress in drug development. On the other hand, insufficient participation stems from the poor-quality experience people encounter at different stages of drug development. Here comes computer vision – AI technology that has the potential to improve strategies for analyzing visual input in clinical trials.
---
Discover how Artificial Intelligence and Machine Learning revolutionize drug safety. [Discover more]
---
What is computer vision?
Computer vision is a type of AI that enables intelligent computer algorithms to extract valuable information from visual input. A new generation of solutions has the potential to carry out repetitive and monotonous tasks at a fast rate.
Currently, examinations and diagnoses heavily rely on the human eye. And, as long as healthcare professionals depend on their senses and perception, medical errors are unavoidable. As AI tools provide a more effective substitute for human eyes, they can reduce the impact of human error in data collection.
How can computer vision advance drug development?
Among the major benefits of using computer vision in medicine are enhanced efficiency of medical procedures, automatic generation of medical reports, and the accumulation of interactive medical imaging. Whether you choose to adopt computer vision in combination with Deep Learning (DL), Machine Learning (ML), or Natural Language Processing (NLP), there are also options to use it solemnly for clinical monitoring. Either approach can result in better patient identification, accurate and efficient imaging analysis, or increased drug safety.
For instance, recently, a US-based company, AI Cure, presented a mobile app that monitors patients as they undergo treatment. Combining the cutting-edge technologies in computer vision, DL, and ML, this instrument is designed to reduce risks in clinical research. The algorithms allow researchers to monitor a patient's adherence to the prescribed treatment and their well-being by directly gathering and analyzing visual and auditory cues through the patient's smartphone camera. Automated home-based monitoring is much less costly than hospital admissions or clinician visits.
Additionally, computer vision helps to increase patient retention, hence reducing the negative impact of one of the major clinical trials' cost drivers. Below, you will find a variety of factors shaping expenses during clinical trials.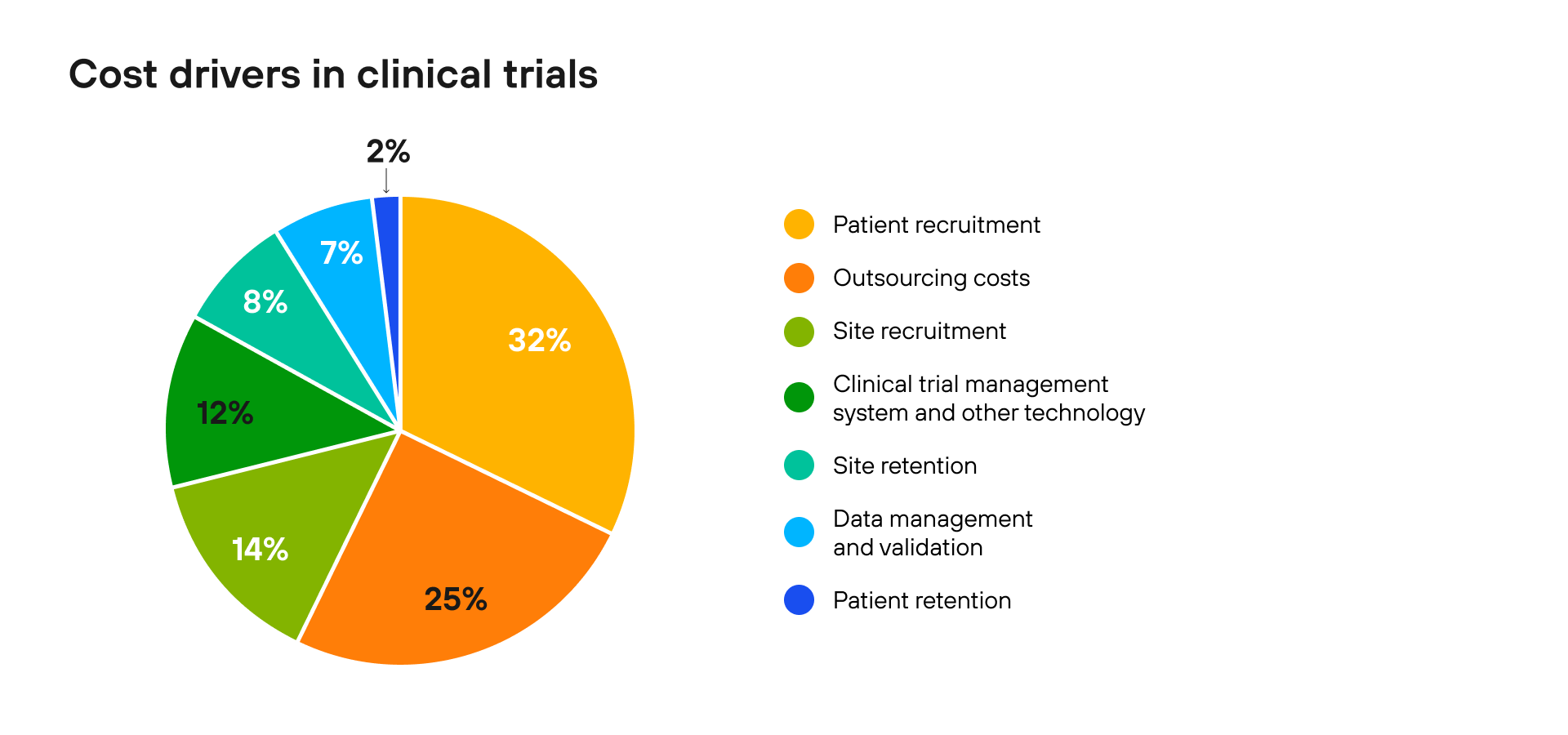 Figure 2. Cost drivers in clinical trials by the Deloitte Centre for Health Solutions
By improving the patient experience, computer vision in healthcare can accelerate the retention of trial participants and eliminate the need for site recruitment and site retention.
---
Find out how Avenga created an innovative drug ordering system that can automatically communicate a drug order to a pharmacy and display messages related to predetermined situations of the user. [Success story]
---
Adopting computer vision: Key questions for your company
Adopting computer vision for enhanced clinical trials' effectiveness has become a crucial business imperative for biopharma companies. But, operating AI-enabled technology remains a complicated process that requires talent and skills to integrate new data environments. Below, you will find a list of questions every pharmaceutical company should consider before implementing computer vision.
Which of the available computer vision solutions suit your company's needs?

When choosing the right solution architecture for your project, create performance considerations and make sure to find support from the community of experts.

Does your organization have the skills and talent to benefit from new technologies?

Using computer vision may require your company to create new teams where data scientists, computer vision experts, biologists, chemists, or engineers cooperate and push forward the frontier of drug development. The key challenge here is to provide specialists with creativity and flexibility to ensure open and transparent internal communication.

What options does your organization have for external partnerships in computer vision?

Working with trustworthy and reliable experts in the tech industry holds the key to many discoveries on your journey to clinical trial digitalization.

How will you respond to the disruptive technologies emerging in drug development?

Tech giants are eager to heavily invest in clinical trials, which put them on a collision course with big pharma, as

Pharmaceutical Technology

highlights. From the perspective of biopharma companies, large-scale tech players can be seen both as a threat and an opportunity. Does your organization plan to build new partnerships? Having a clear strategy for future clinical trials amid stiff market competition can help your organization build a technology-oriented culture that enhances its competitive edge.

Does your organization see the implementation of computer vision as a strategic asset in terms of adherence to government regulations?

AI-based

technologies can enable faster regulatory approvals, but this process requires your company to keep operations transparent. Your company is likely to integrate data science and AI tools into its operation with a close focus on relevant rules and regulations. A data-driven approach decreases the high rates of trial failures and leads to improved patient experience and early access to treatments.
Answers to these questions can become a foundation for the patient journey your company provides. You can also envision the future strategy of AI-enabled technologies focusing on these three key factors: processes, technology, and ecosystems.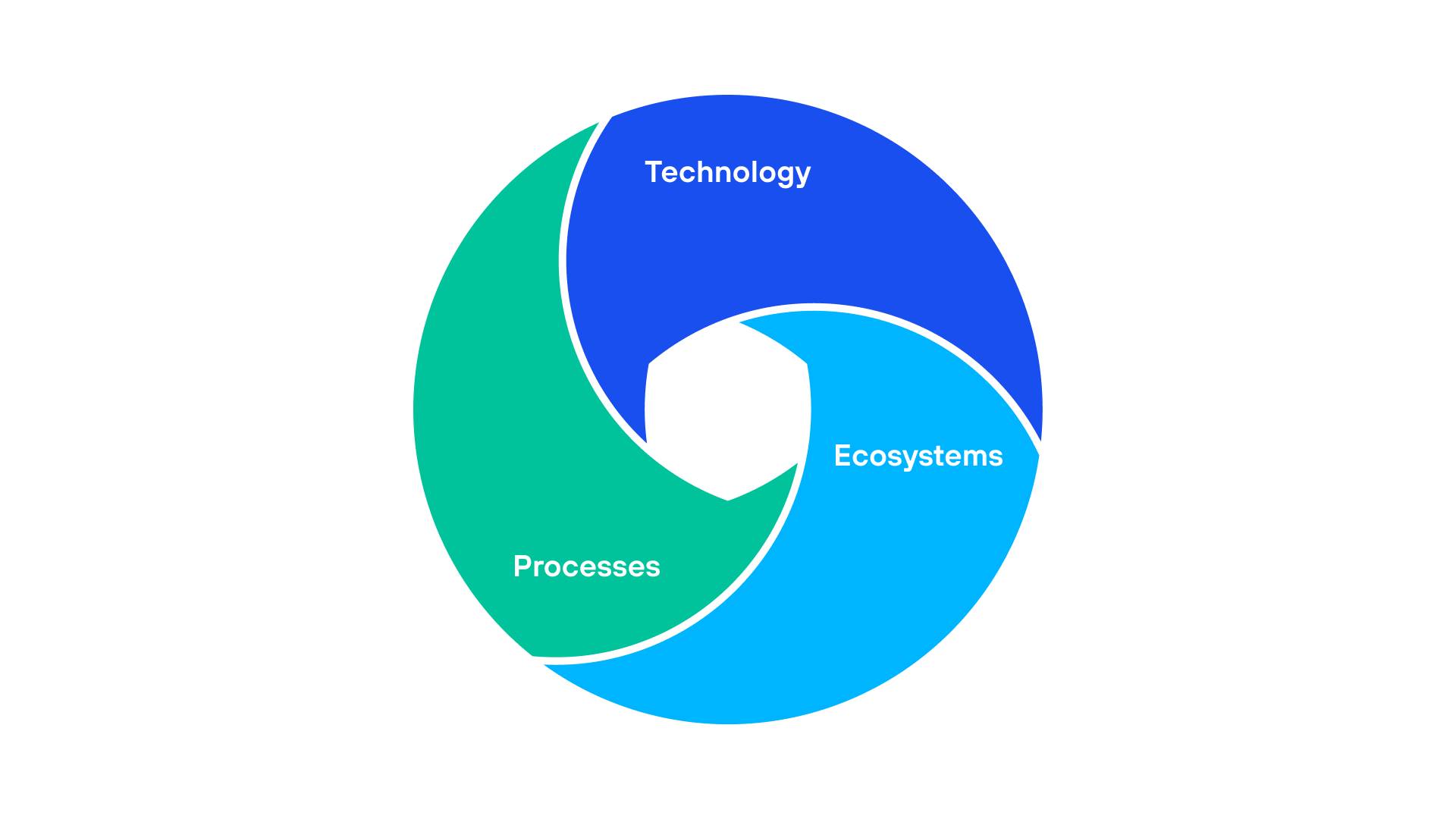 Figure 3. Enhance patient journey by prioritizing processes, technology, and ecosystems, as highlighted in a report by Deloitte Consulting LLP
Your company can start reimagining clinical trial processes while accumulating visual data and building new ecosystems for advanced data management. Computer vision in healthcare can also become a transition point to other AI technologies, including ML.
Moving forward toward the future
Can computer vision in healthcare lead to measurably faster drug development times and reduced costs? It seems that AI technologies have the potential to bring meaningful improvements in clinical development. Computer vision disrupts barriers in clinical trials, creating new opportunities and changing outdated and ineffective practices. But, clinical trial digitalization will inevitably require a new perspective on how to cooperate with patients and to analyze the constantly growing amounts of data.
Interested in learning more? Discover additional ways of how you can strategize the use of AI for the growth of your business in our portfolio.
Discover key tips for forging a productive and reliable relationship with a software outsourcing company.
Read more