Salesforce Live Warsaw: Avenga extends its Salesforce expertise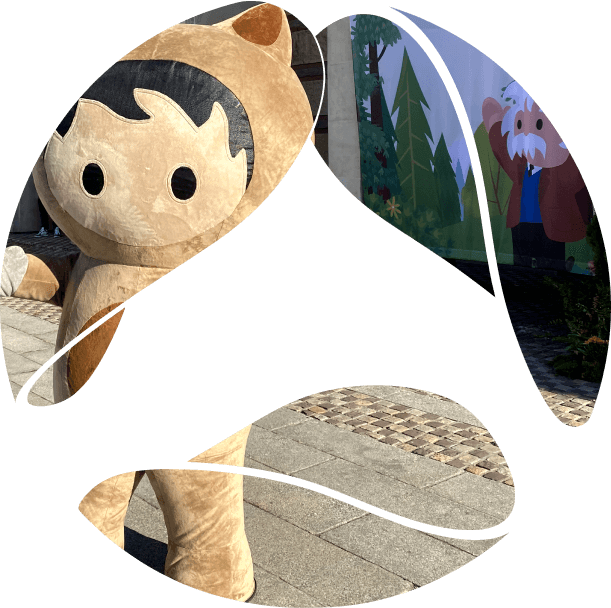 Salesforce Live
Warsaw: Avenga
extends its
Salesforce
expertise
On October 13th, Avenga attended Salesforce Live Warsaw – one of the leading Salesforce events in Europe that provides a platform for customers, prospects, and partners to discover the latest Salesforce products and services. This year the conference gathered over 1000 technology devotees who shared their knowledge of the latest technological advancements connecting businesses and their clients. Keynote speeches and presentations showcased new capabilities within Salesforce 360, including Salesforce, Tableau, Slack,  MuleSoft and others..
Converging innovation and proficiency, the event empowered visitors to socialize and explore new areas of business growth. Salesforce Live Warsaw came to the fore as an inspiring experience that opened up a new window of opportunities for Avenga. 
Avenga's delegation in the Polish capital consisted of the Director of Group Operations, Pavlo Umanets, Senior Salesforce Engineer, Dmytro Smirnov, and an Account Manager, Anna Puszkiewicz. Our team's primary intent was to deepen Avenga's Salesforce expertise by diving deep into the Salesforce 360 capabilities. We strive to deliver the latest technological advancements into the scope of our clients' competitive advantage. Keeping in touch with the industry's latest trends is essential for this task.
"We've made several acquaintances with both the companies using Salesforce 360 and Salesforce representatives. This will help us gauge our already extensive Salesforce expertise to supercharge our clients' businesses with the power of the latest Salesforce solutions. For example, with the recent acquisition of Tableau, Salesforce now lets businesses reinvent data usage by making it efficient and omnichannel with no need for advanced technical skills. In addition, we've visited many panel discussions and have familiarized ourselves with multiple success stories of the world's biggest companies supercharging Salesforce 360 solutions to their advantage. We are now planning on using that experience to the best of our customers' interests. Finally, we've crowned our sojourn in Warsaw by solidifying our grounds for further partnership with Salesforce," – says Pavlo Umanets.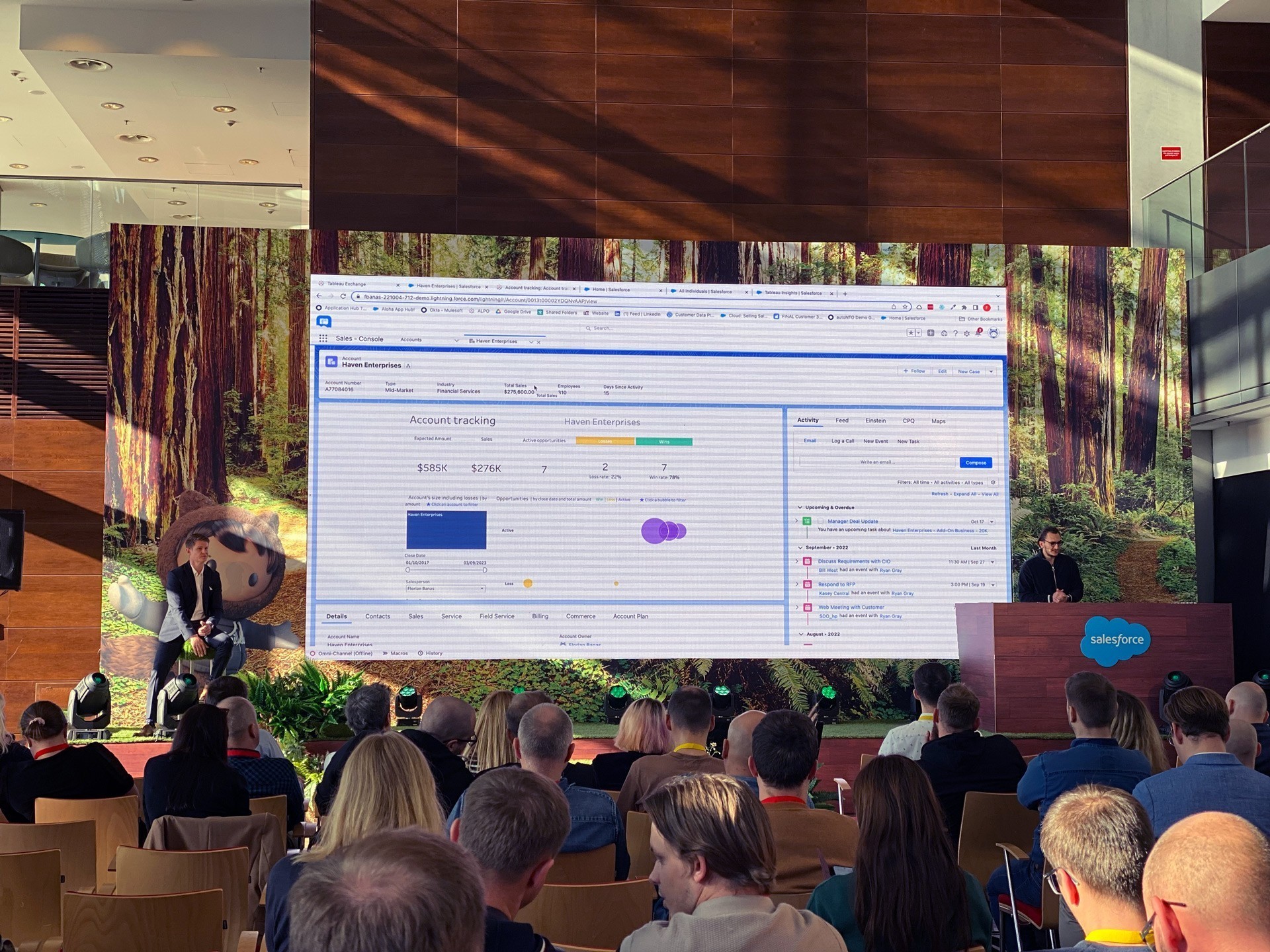 The conference featured two stages: the Main Stage and the Breakout Stage. Dmytro, Pavlo, and Anna made sure to have taken the most of the Salesforce enlightenment opportunities offered. Following a strategic approach to building partnerships and developing cooperation, our team has managed to dive deep into the business and tech aspects of the conference. A well-grounded understanding of how Salesforce 360 changes businesses' lives for the better is the key takeaway we take home with us.
We are constantly searching to deliver the best mix of Salesforce solutions for any business, any industry. Conferences like this are few and far between, marking another watershed in our expertise in CRM Salesforce Customer 360. We are looking forward to furthering our prowess and continuously honing our digital offerings!
Avenga is an international engineering and consulting tech company with more than 4000 professionals onboard. Over the years, we have collaborated with pharma, insurance, finance, and advanced manufacturing companies. Our eminent clients include ABB, Allianz, GSK, Santander, and Volvo. Operating from 21 offices worldwide, our tech experts provide ongoing support with the whole software development process, starting from ideation to solution implementation. 
Discover key tips for forging a productive and reliable relationship with a software outsourcing company.
Read more