365 days later: the Ukrainian IT sector stands strong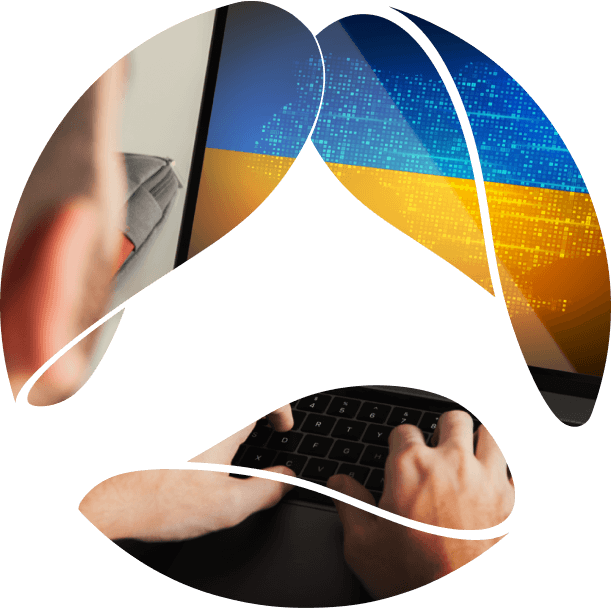 365 days later:
the Ukrainian
IT sector
stands strong
One year after the start of the dreadful Russian invasion, Ukraine's IT sector is exceeding even the most optimistic forecasts
Today marks the first anniversary of Russia's unprovoked full blown invasion of Ukraine. Just 365 days ago, everybody thought that Ukraine was doomed, yet 365 days later, the entire world knows that Ukraine will prevail in this fight against tyranny for one simple reason: Ukrainians are fighting for something bigger than their freedom because they realize they are protecting the very principles of democracy and dignity on behalf of the democratic world. 
Remembering the first days of last year's horrendous spring still sends shivers down my spine. Back then, the world's leading institutions claimed that even if Ukraine somehow managed to withstand the invasion, its economy would be a wreck in less than a couple of months. Indeed, the country's foreseeable fiscal prospects could not have been further from a disaster, as some claimed that our economic output would shrink by 35% by the end of 2022. In particular, the country's IT sector – one of the fiercest forces in its financial arsenal – was one of the first in line to fall victim to the instability inflicted by Russia. Yet, the experts did not consider one crucial factor – the Ukrainian people and their capability to deliver and perform under pressure.
A year ago, foreign embassies were fleeing Kyiv. In contrast to that, earlier this week U.S. President Joe Biden addressed NATO allies in Warsaw and everybody heard him saying loud and clear: "I've just come from a visit to Kyiv and I can report Kyiv stands strong; Kyiv stands proud, it stands tall, and most importantly, it stands free." Ukraine's resistance plan worked better than anyone expected and on every front. And, so did the country's IT sector's business continuity plan. One year down, I am pleased to state that our Ukrainian branch has passed their most challenging exam with flying colors.
Preparation is everything, full stop
At the end of 2022, I shared my five lessons for thriving in times of crisis with Forbes. Preparation deservedly took first place on the list. Hope for the best, but prepare for the worst, right? The warnings about a possible incursion of Russian troops into Ukrainian territory were circulating everywhere – in the news, on social media – long before February 24, 2022. And, though the situation was very uncertain, Ukrainian tech companies decided not to ignore the ominous signs and rumors. Since the country's software development vendors work primarily with clients from the U.S., Canada, and Western Europe, they'd been receiving many messages expressing concerns about the amassment of Russian troops near the Ukrainian borders. Therefore in good conscience, they prepared for any scenario and developed detailed risk mitigation plans. 
By the time February 24 shocked the nation with the crippling sounds of air-raid sirens, most Ukrainian IT organizations had already moved all of their essential data to secure storage and had implemented comprehensive measures to protect their critical operations. Avenga, in particular, has had a detailed business continuity plan for Ukraine ready and waiting since the end of November 2021.

The executives of the IT organizations expertly figured out how to transport Ukrainian employees to safe locations, and were quick to provide accommodations and financial support to those who had to flee their hometowns. All vital technology resources, like documentation, designs, code, etc., had already been shielded, as well. Currently, more than 70% of Ukrainian IT employees work from the country's relatively peaceful central and western regions, and close to 16% of their experts have moved abroad to their companies' foreign offices. The other 14% stayed in their hometowns, the majority of which have now been liberated by the Armed Forces of Ukraine.

Figure 1. How many IT experts are working in Ukraine
Of course, interruptions and delays did happen at first. Some cities were being leveled to the ground by Russian artillery and petrified people were fleeing westward haphazardly, but the panic only lasted a short while before Ukrainians rebounded tenaciously. And, since working remotely had already become the norm for most software developers during the pandemic, the numerous IT engineers found ways to keep working, even when they had to write code while huddling with their family and neighbors in bomb shelters. It's hard to believe, but the Ukrainian tech sector reached a record-breaking $2 billion in the first quarter of 2022 growing 25% from last year, despite the country withstanding the Russian full-scale aggression. 
The Ukrainian IT sector one year after the invasion
Earning $2 billion in revenue when the country is at war is quite an achievement. Yet, the industry kept pushing even harder to make sure its contribution to the country's economy would make a difference. In November 2022, Better Regulation Delivery Office reported on the Ukrainian IT sector business development dynamics for the last five years. The industry sustained 13% of the country's total export, amounting to $7.6 billion. 
To put it into perspective, back in 2018, Andriy Skoropad, Avenga advisory board member, shared his thoughts on IT project outsourcing with Entrepreneur; the very same stats back then were 4% and $4.5 billion, respectively. It means that despite the war, the Ukrainian IT industry has managed to preserve positive business development dynamics and grown almost twice fold over the last five years.
The Ukrainian IT army has had its ranks swollen, as well. In 2016, 100,000 experts were working in the IT sector in Ukraine. In 2023, the number has tripled as there are more than 330,000, including non-delivery professionals, as the people of IT have been streamlining success for software projects worldwide. Moreover, due to its developed higher education system, the country adds approximately 17,000 tech bachelors and masters annually, meaning that Ukraine's IT talent pool continues to be one of the most extensive in the world.
Did the customers leave?
According to TechUkraine, the IT sector has kept 96% of its service exports within the country. And, 77% of the companies have even acquired new clients during the war. But, of course, those who have chosen Ukrainian software vendors see the risks and are not turning a blind eye. Still, they also notice the extremely favorable taxation system Ukraine offers and are attracted by the hourly rates of Ukrainian engineers. Furthermore, knowing that your tech partner could efficiently perform in the context of a full-scale war would probably make you think, "now that's the level of reliability I've been looking for." 
However, 3% of the IT organizations do expect a considerable decrease in service exports; some, unfortunately, will likely lose as much as 50% of their operations. For the most part though, these are the smaller newer organizations that haven't yet established a network of international delivery centers and offices that would've helped them ensure operational stability.
Overall, international companies have been incredibly supportive of their Ukrainian technical partners by showing faith and staying with them. Most large software development organizations in the country (99% to be exact) haven't lost any clients or contracts, and in return, none of them have let their clients down in terms of service delivery. The firms employing from 200 to 1200 specialists were able to keep 90% of their contracts, and the smaller ones kept 88%.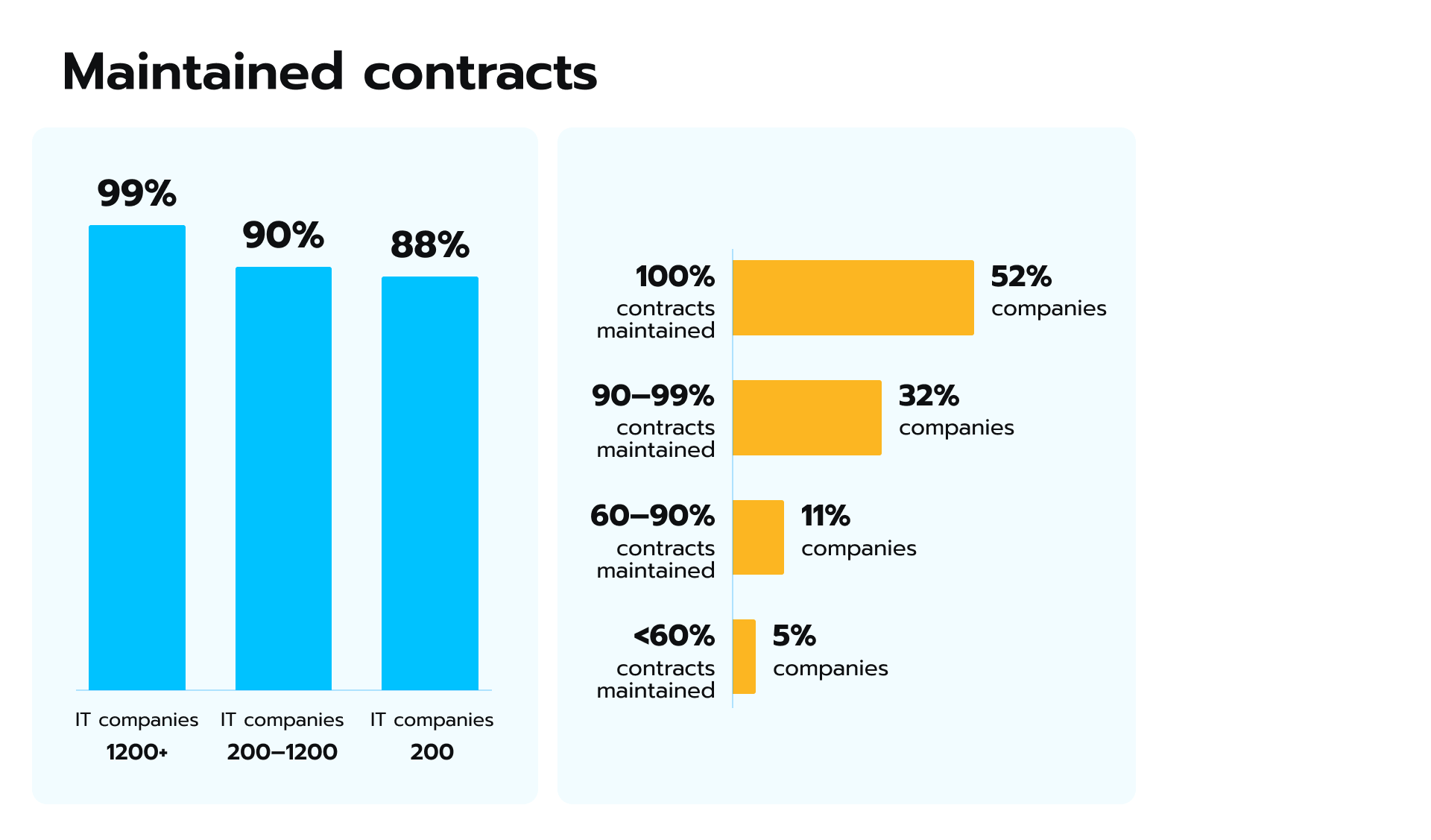 Figure 2. The percentage of contracts maintained by the Ukrainian IT companies
Therefore, as far as the forecasts for the next year go, 56% of IT organizations expect to grow their operations by 3% to 30%. The Ukrainian tech talent pool is growing as well. In addition to thousands of STEM students, many people with finance, engineering, legal, science, and technology backgrounds are increasingly switching to IT.
So, what's next for outsourcing in Ukraine?
In July 2022, David Segal from The New York Times visited Ukraine to learn how the country's IT sector was coping. We spent a day together in Lviv, talking about the industry. One of our main conclusions was that there was no way to lay siege to the 200,000 computer engineers in this country. Having a laptop and an internet connection is everything they need to keep working. Given that the majority of IT companies' offices have been rendered fully autonomous, there's nothing that can stop us. Furthermore, Putin's siege of the Ukrainian electrical grid failed and the country has not been experiencing power outages for more than a few weeks, and none are expected. 
The National Bank of Ukraine's reports testify to the industry's stability. During the first five months of 2022, the industry generated $3.1 billion in revenue from thousands of customers, many in the Fortune 500. Indeed, Ukraine's technology professionals have kept working for Apple, Google, JP Morgan, BMW, Citi, Deutsche Bank, L'Oreal, Cisco, Boeing, Samsung, and other world-leading companies. 
At this point, I would like to extend my deep felt gratitude to the Armed Forces of Ukraine, the people of Ukraine, and Ukraine's allies for standing tall in the face of terror. Likewise, I would also like to thank the Ukrainian engineers, IT managers, and C-level executives for demonstrating incredible adaptiveness, flexibility, and professional aptitude as you've performed amazingly even when nobody thought it was possible.
Things aren't over though and no one is sitting still. Organizations are doubling their efforts to hire and train more tech professionals. Ukraine has a well-developed and resilient fiber optics network (that's evidently robust enough to withstand a year of war without problems), but many companies, just like Avenga, have already deployed Starlink as a backup connection system. 
Strategies for further employee relocation and the redistribution of workloads between international delivery centers are also being created. The general optimism about the future doesn't prevent tech businesses from ensuring, again and again, that their software delivery procedures are safely protected. For that reason, many of them are opening new offices in Western Ukraine. And while that alone might be enough, because the war might never reach Lviv, Uzhgorod, and other western cities, many organizations are still going a step further and launching delivery centers in other countries as well. 
That being said, the crisis is quieting down. Foreign companies, after analyzing the situation thoroughly, are gradually returning to Ukraine (mainly to the western regions for now). The world-renowned Wirex, for example, just opened an additional R&D office in Lviv in March 2022 and they continue to  actively hire Ukrainian professionals.  
Not so surprisingly, many investors are coming back as well. The skills of Ukrainian engineers, many of whom are heavily involved in creating state-of-the-art cybersecurity and warfare technologies for the government, are being sharpened and tested under extreme pressure. And knowing this, investors want to be in Ukraine once the conflict is over; they remember the lessons from Israel, whose powerful IT industry emerged from war and now supplies software solutions to the entire world.
It's still hard to make any predictions, yet it's safe to assume that the majority of the Ukrainian tech industry is in no danger. After all, the engineers can keep delivering on their duties as long as they have a laptop and an internet connection; not even the Russian (exhausted) war machine can stop them from performing well. 
Summing up
The Ukrainian IT community, just like the entire country, has been through quite a challenge that has felt much longer than just 365 days. Of course, we're still far from the end of this 'journey.' However, Ukrainian IT companies, especially the larger ones, have protected all their employees, data, and resources. Many have yet to lose a single contract and some have even picked up a few new clients during this time of war. When the war ends, the IT service export market will surely rebuild itself quickly and reach its pre-February potential. Still, it is worth noting again that the industry is already operating at almost full capacity. For that, my dear Ukrainian colleagues, I do applaud you!
Hopefully, I've answered all of your questions about the state of IT outsourcing in Ukraine one year after the full scale war started. Yet, if you still have any questions, feel free to contact Avenga and schedule a call with me.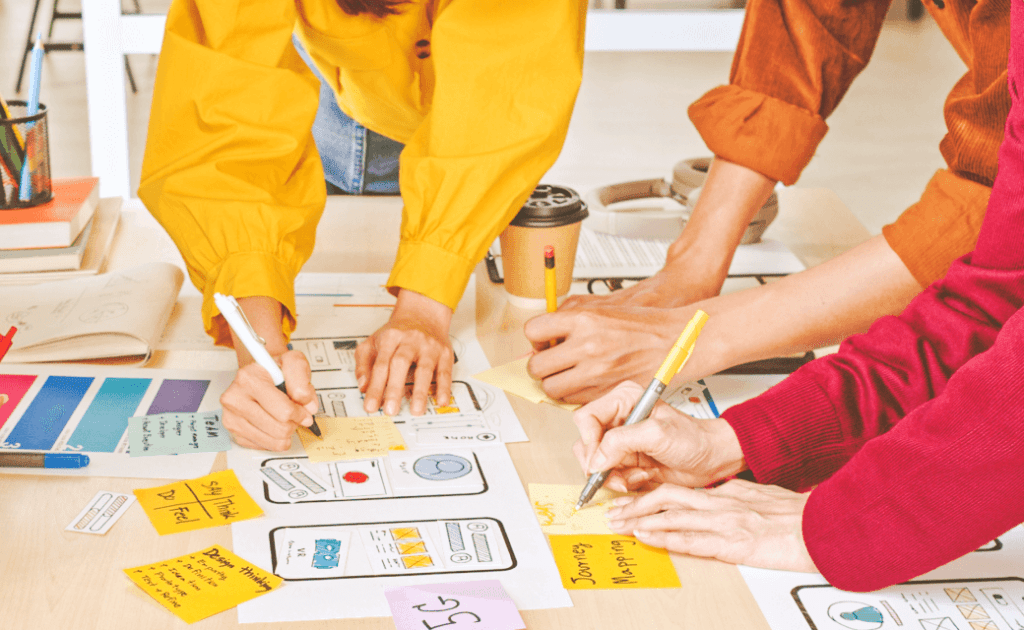 Learn some new ways for improving the user experience using the latest UI/UX trends.
Read more