Overview of Digital Solutions for Drug Commercialization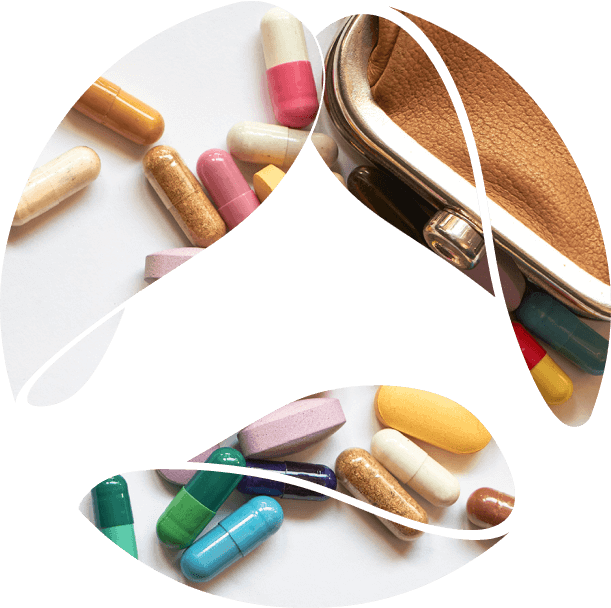 Overview of
Digital Solutions
for Drug
Commercialization
Let's be honest. Drug commercialization with a high ROI is a thorny path. If it was so easy, everyone would be doing it.
Igor Kruglyak, Sr Advisor at Avenga
Why do you need digital technology for drug commercialization?
Digital technology for drug commercialization helps to transform drug development efforts into the top drugs on the market with powerful commercial potential.  For example, an integrated drug commercialization solution connects different functions and ensures data integrity, allowing all the stakeholders to access the single version of truth from a centralized data repository. A coordinated approach to drug commercialization becomes a distinct mark allowing a customer-oriented strategy to turn into action.
Drug commercialization software helps to ensure an integrated and seamless experience for pharmaceutical organizations, sales, marketing, and other functions. Coordinated Customer Management and CRM platforms, document management systems, and data science help to foresee the trends in pharmaceutical product sales and provide the data that can lead to life-changing business decisions. By utilizing the full potential of collected data, pharma providers can see things other companies cannot see.
Digital tools for drug commercialization are effective foundations to accelerate the drug development lifecycle and speed up the overall time to market. They help in creating and mass-producing life-saving drugs in a short period of time and at affordable prices. They also simplify workflows and foster effectiveness, making compliance easier and security stronger.
The biggest advantage of software for drug commercialization is in identifying when and where the drugs will sell the best. Data science helps to produce the right products at the right time, thus helping life science organizations to meet the patients' needs.

Drug commercialization landscape
The life sciences industry has shown continuous growth over the last 15 years which has been driven by an amplified demand from a larger number of elderly people and a growing middle class in third-world countries. It is anticipated that life science companies will benefit from this increasing demand on pharmaceutical products and continue to evolve. In spite of the industry growth, pharmaceutical profits have declined over the last 7 years and this trend is expected to continue. The reasons behind declining profits are the increasing competition from new players, a greater number of generic drugs released to the market every year, and increasing regulatory and governmental pressure.
The pharmaceutical market is getting more complex with higher market competition, tense regulations and greater customer expectations. It calls for orchestration, coordination, agility and speed.
How does digital technology help drug commercialization?
Life science organizations are seeking digital tools that can provide end-to-end data management capabilities, including data acquisition and integration, document maintenance, security and harmonization. 

Coordinated Customer Management for Drug Commercialization
Coordinated Customer Management is an integrated ecosystem that encompasses drug production, distribution, marketing and sales to achieve commercial success of a newly developed drug. It serves multiple parts of the life science business. Coordinated Customer Management helps to harmonize confusion between the use of different technologies, customer records and sales reports.
A Coordinated Customer Management platform may include a CRM, planner, appointment scheduler, VoIP and other functionalities to connect sales, marketing and other functions and better organize their interactions with physicians and doctors, building trust and improving drug sales.
For pharma drug commercialization, Coordinated Customer Management helps medical representatives track the sales of a product (drugs, equipment, etc.) and cooperate with different healthcare providers and healthcare organizations. Salesforce.com can be used as a platform for Coordinated Customer Management and additional custom functionality can be developed to extend its functions. In addition to that, an iOS and Android application for smartphones and tablets can be built for sales representatives to use in the field.
Additionally, Coordinated Customer Management helps to anticipate the doctors needs and organize sales and marketing activities accordingly. It can provide intelligent recommendations to sales managers and advise on the best action to take.
A Coordinated Customer Management platform for pharmaceutical sales representatives supports digital engagement and provides the capacity to build complex marketing campaigns and personalize the communication between sales reps and doctors.
Further, a Coordinated Customer Management platform can be integrated with a marketing automation system. The system can also be integrated with billing software and other tools and services.
Benefits of coordinated customer management for drug commercialization
A custom-built relationship management platform can help you harmonize clunky business processes and establish deeper relationships with healthcare and medical professionals, along with decreasing your expenses.
Here are some examples of benefits from the usage of Coordinated Customer Management:
Customization. A Coordinated Customer Management platform can be customized to suit your needs and preferences precisely. Custom fields can be added to platform entities, like physician's contacts, in order to collect additional information that default forms do not allow.
Actionable reporting. A Coordinated Customer Management platform can help pharma companies going through the drug commercialization process to go deeper with the metrics collected from different sources. A Coordinated Customer Management platform helps to sort and clean the data by collating and tabulating it, making the drug marketing data easier to interpret.
Dashboard and charts. In the Coordinated Customer Management platform you can create different kinds of dashboards using the metrics that are relevant to users. For example, a medical representative can see how many calls and appointments they did this month compared to the previous month, understand the success rates, and track how many sales of a particular pharmaceutical product they did. Medical representatives can also track the market shares of different pharmaceutical products, analyze the trends and advise the sponsors on how the trends may impact drug sales in the future.
Reminders. A Coordinated Customer Management platform for drug commercialization sends medical representatives reminders on whom they need to contact and how.
Manage affiliates. In the Coordinated Customer Management platform, you can create connections between contacts and organizations. The better and bigger the affiliations are between medical representatives and doctors, the more successful are the strategies to engage and serve the doctors.
Automated outreach. In the Coordinated Customer Management platform for drug commercialization, medical representatives can set up dynamic email messaging campaigns that target specific doctors based on their interests.
Proactive services. With the help of dashboards and the reports that are in the Coordinated Customer Management platform, medical representatives can log the information that interests a particular doctor and then plan their future actions and contacts accordingly.
Easy collaboration. A Coordinated Customer Management platform for drug post marketing serves as a repository for the medical representatives' conversations, interactions, notes and contact information. The data is stored in the cloud and can be easily accessed from anywhere. Moreover, some Coordinated Customer Management platforms have built-in collaboration tools that allow several medical representatives to work on one document simultaneously.

Data science for drug sale analysis
87% of surveyed pharmaceutical executives intend to amplify their use of analytics to target spending and improve the ROI
Source: Accenture
Big pharma collects enormous amounts of information on everything from how a pharmaceutical product is sold at a particular pharmacy to why a particular physician prescribes one drug versus another. Predictive analytics along with business intelligence platforms can help marketing and sales professionals analyze the data that is coming in and segregate the needed information for research.
What is more, data science helps to make precise forecasts and predictions regarding pharmaceutical sales in the weeks and months ahead. There are various factors that can influence the number of sales including promotions, competitions, holidays, seasonality, and locality.
With the help of data science, pharma drug reps can conduct a deep correlation analysis and have powerful tools for time series forecasting.
Predictive analytics helps to identify customer insights from processing numerous data sources and to better understand healthcare provider's interests and thus, better personalize the communication so as to create more targeted and refined marketing campaigns.
Elaborated sales. Pharmaceutical companies provide medical representatives with tablets to log real-time information regarding their communication with physicians. Drug representatives can adjust their agenda according to the doctor's needs. Later on, the sales team can analyze the results to determine whether such an approach is efficient.
→ Avenga data science to help fight COVID-19 with research for Kaggle community initiated by the Roche Data Science Coalition.
Benefits of utilizing big data for drug commercialization:
Identifying relevant medicines. The biggest advantage of data science is in identifying  when and where the drugs will sell best. Data science helps to produce the right products at the right time, thus helping life science organizations to meet their patients' needs.
Empowering better decisions. Data science helps to maximize the value of the life science institution's data to streamline decision-making processes throughout the entire business by measuring performance at each stage.
Defining goals based on trends. With the help of data science, pharma providers can recommend certain goals to improve the life science organization's performance and ways to engage customers better, thus increasing the overall profitability.
Modeling the outcomes. Data scientists can create models from the insightful information and test possible scenarios. In such a way, a life sciences organization can choose the best path that brings maximum results.
Personalized customer experience. Pharma sales and marketing teams can understand the target audience (doctors, pharmacies, etc.) at a very granular level. With this knowledge, drug representatives can deliver personal customer offerings.
Risk and fraud mitigation. Data scientists help alert pharmaceutical providers about unusual data in the dataset. In identifying the unusual data, data science assists by making use of statistical and path network methodologies.

Electronic document management system
82% of documents are signed within a day
Source: DocuSign
An Electronic Document Management System (DMS) for drug commercialization, product launch and post-market phases helps to centralize all the documents about the drug, including information about:
The drug chemical structure and how it works in the human body
Adverse reaction reports in people during clinical trials
Details on how the drug is manufactured
Quality assurance reports
Contracts with doctors and pharmacies
The DMS for drug commercialization also contains Electronic Medical Records (EMR), which help to achieve:
Effectiveness. The HIPAA-compliant document management system helps to manage all the data after the FDA approval regarding quality assurance, drug manufacturing, marketing and sales. Bulky documents on Corrective And Preventive Actions (CAPA), Electronic Batch Records (EBR), patient complaints and adverse reaction reports, and deviations and non-conformities information can be centralized in a document management system.
Security and compliance. Document control is enforced by the FDA under the Current Good Manufacturing Practice (CGMP) regulation. In addition, a pharmaceutical or a Contract Research Organization (CRO) has to comply with the New Drug Application (NDA) requirements and address the post-market regulations stated in 21 CFR Part 314 regarding post-marketing safety reporting, drug master files, the drug potential for abuse, NDA field reports, labeling information, etc.
Benefits of electronic document management system (DMS) for drug commercialization
Now that we've discussed several ways and types of digital technology devices that pharmaceutical companies can use in drug commercialization, here are the benefits that the use of a DMS brings:
Easier collaboration. A DMS helps to create a virtual workspace that facilitates collaboration in the drug development processes. It helps to overcome location issues and to easily approve the documents regarding collaborative tasks, including document transfer, follow-up, escalation and approval.
Ready-to-use templates. In your digital workspace you can store the FDA's submission templates including: Investigation New Drug (IND) application, New Drug Application (NDA), Biologics License Application (BLA), Electronic Common Technical Document (eCTD) and others. This will help you to accelerate the FDA submission processes.
Centralized administration. In your DMS you can have a centralized repository for all your files and documents, along with simple access controls by granting users rights such as upload, download, delete, overwrite, and more.
Full audit trail. DMS for drug commercialization has comprehensive logging, tracking and reporting functionality to enable comprehensive levels of accountability, so you can be certain about the documents you create and share, without worrying about security breaches or losing control over who has access to what.
Electronic signature. E-signature and electronic sign-offs ensure identity verification and allow you to send and sign documents virtually from the web and mobile. An e-signature eliminates numerous manual tasks and increases the convenience for employees.
Automation. DMS simplifies document processes by automatic notifications on approval. With the automation functionality you can easily track whether the document has been rejected or not and the sender will get an automatic notification about this.
Search and retrieval. Documents about drugs in the post-market stage can be easily found and retrieved.
Revision control. When the documents are stored in paper form, users can accidently work with an obsolete or unapproved document. However, within a document management system, every user will have access to the newest version of document.
Integrations. The DMS can be easily integrated with Enterprise Resource Planning (ERP) platforms, Laboratory Information Management Systems (LIMS), e-Submission and others.
→  A concise overview of what Data Governance is and why it matters to business.

Multi-channel marketing automation
$29.9 billion is the total annual cost of marketing drugs, prescription medicines, disease awareness campaigns, healthcare services, and lab testing
Source: Jama Network. "Medical Marketing in the United States, 1997-2016".
5 to 1 ROIs deliver online direct-to-consumer marketing
Source: US National Library of Medicine, National Institutes of Health
70% of pharma executives identified are mastering multichannel marketing as a top strategic priority
Source: Accenture
It's not a secret that spending on drug marketing is much higher than on R&D. Medicine marketing activities shape public and physician beliefs about the benefits and harm of prescription medicines and the benefits of laboratory testing. Pharmaceutical marketing influences patients' and doctors' behaviors and choices and they have a significant influence on total healthcare spending.
With a multi-channel marketing automation system, life science organizations are doing away with the restriction of only one or two channels to contact target patients. The marketing automation system helps to identify which channels are working best for drug commercialization and then streamline the patient engagement journey accordingly.
A multi-channel marketing automation system helps to organize medication commercialization efforts and systematize on-site messaging, ads, SMSs and direct emails. Pharmaceutical organizations can build and strengthen the image of the medication as well as build rapport with doctors, pharmacies and patients by tracking how they react to your messages, and then you can follow up with them appropriately.
Moreover, marketing automation systems can be integrated with a CRM in order to fulfill specific scenarios for drug sales and marketing.
Benefits of multi-channel marketing automation system for drug commercialization
Automate marketing campaigns across channels and devices
Scale up the drug marketing efforts
Get access to a plethora of user data
Define the best channels to interact with physicians, pharmacies and patients
Engage the doctors, pharmacies and patients with relevant marketing campaigns
Turn leads into potential customers using less effort and energy
Track drug marketing performance
Build advanced marketing reports
Launch remarketing campaigns

Drug commercialization appointment scheduling apps
Appointment schedulers whisk away the manual repetitive work associated with maintaining schedules by drug sales representatives. It helps to accommodate emergency bookings with doctors and physicians, and can reschedule and rearrange appointments on short notice. Appointment scheduling apps also prevent double-booking and over-booking.
Benefits of appointment scheduling apps for drug commercialization
It can be customized according to your needs and preferences
Synchronizes your calendars and sends notifications about meetings
Provides the ability to talk with doctors anywhere though telehealth and telemedicine
Reduces no-shows by sending customized reminders by email or text
Contains a review functionality so the doctors can read reviews about a certain drug
Is secure, confidential and HIPAA compliant
Conclusion
Digital technology helps pharmaceutical and life sciences organizations to develop the commercial potential for the newly developed drugs and transform them into the best-selling products on the market that benefit not only the researchers and sponsors, but also all of humankind. Avenga has the domain knowledge of the tools used for drug commercialization, and also the experienced tech professionals that are able to produce outstanding results.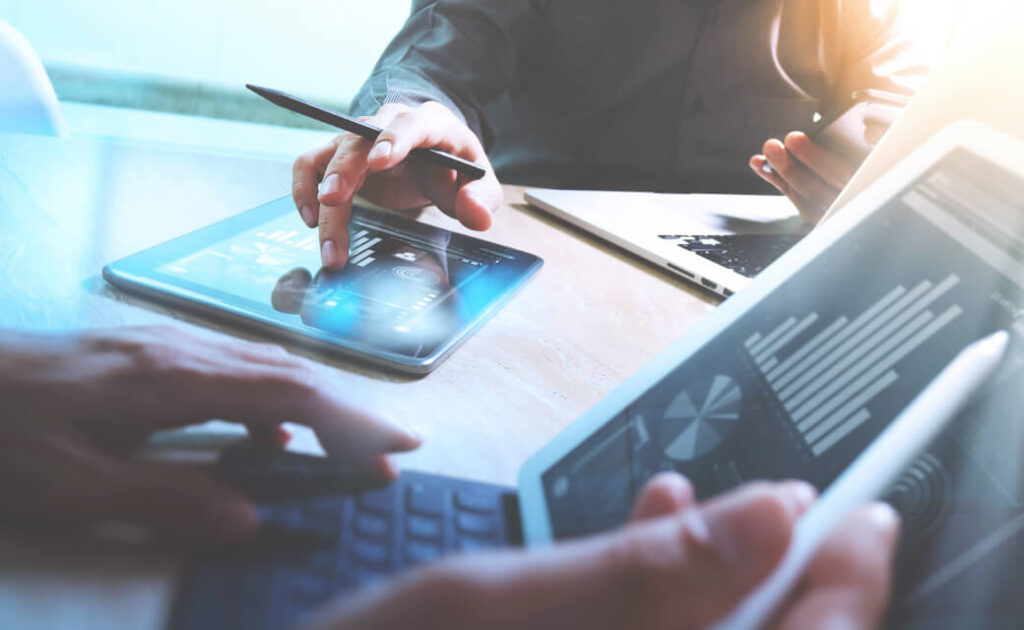 Explore how big data is revolutionizing the banking industry by enhancing customer experiences, improving operational efficiencies, and addressing challenges.
Read more
Start a conversation
We'd like to hear from you. Use the contact form below and we'll get back to you shortly.