FAZ
Frankfurter Allgemeine Zeitung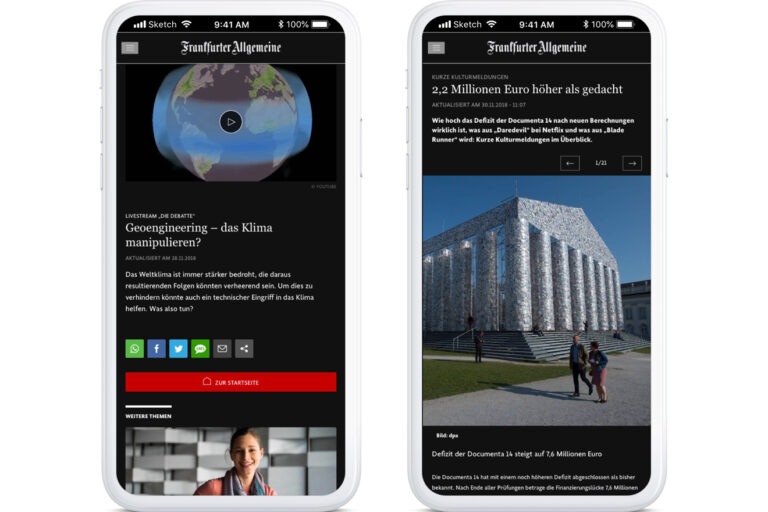 Around 300 editors work daily at the Frankfurter Allgemeine Zeitung on one of the leading news portals in Germany. Business news, politics, sports, culture, financial market analyses or the latest news from science and technology: The news portal FAZ.NET covers all sections. A special focus is on debates. With contributions, interviews, comments, audio and video content, and the courage to make their own opinions, the editorial staff initiate and accompany major social debates.
Avenga has supported the F.A.Z. since 2013 with technology and advice on UX design for the newspaper's most important mobile channel, m.faz.net, which is meanwhile responsible for more than 50 percent of F.A.Z's total web traffic. Sevenval hosts the site with its own infrastructure and its specialized team has also taken over the technical design and implementation of the current layout as well as the contents delivered via Google AMP.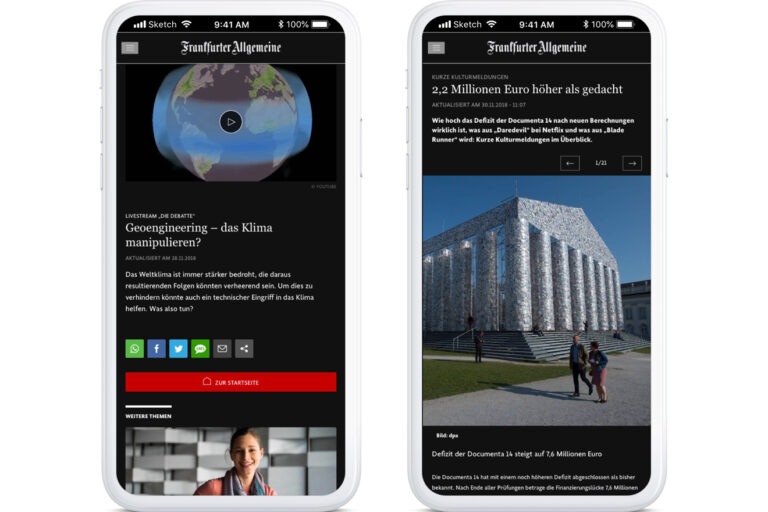 High Performance Hosting for High Traffic
We host m.faz.net with our own infrastructure on our high-availability SaaS platform, "Avenga FIT", for best performance as well as for high-traffic inquiries. We guarantee the F.A.Z. an operating environment with the highest performance, stability and security. Even at times of particularly high load, the mobile site is always reachable and performant, as eg. at federal elections or the World Cup.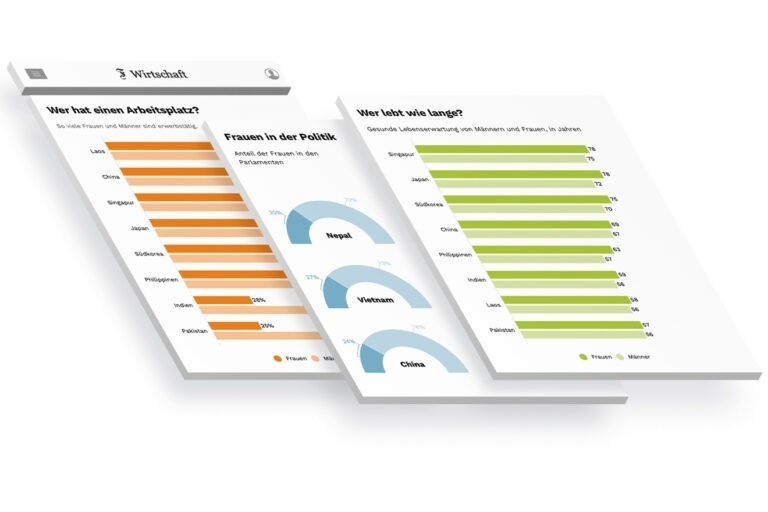 High-performance website, continuous and on all devices
To ensure consistently high performance, including changing content and newly integrated elements, we do not reduce the page weight statically but with our own technology in live operation. Additionally, we use our own solutions to automatically convert content and design into Google's AMP format. For m.faz.net users we have also implemented features such as Lazy Loading. We achieve more speed, as well, by later loading iFrames to integrate external content.
With the redesign, we have been able to significantly improve performance and page load times for our users thanks to the weight reduction.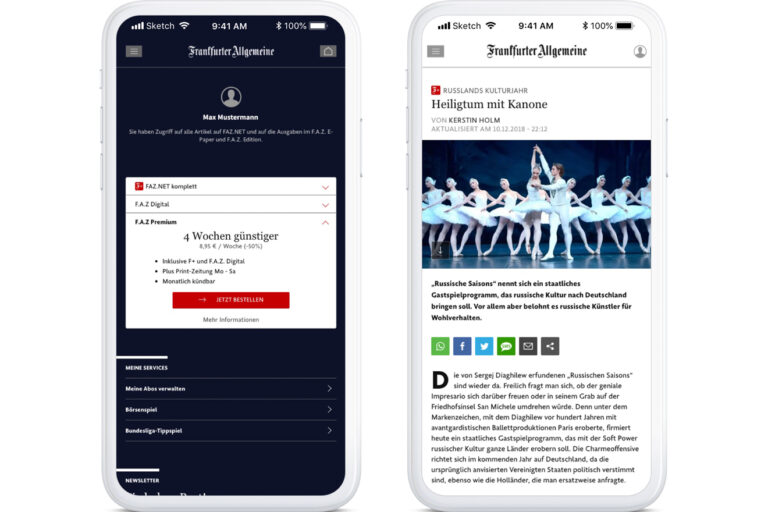 Full focus on users
Before further developing or implementing new features, Avenga checks usability and feasibility. While doing so, we take into account the needs of users. This is because the classic multichannel strategy is changing. In the new profile sector, we merge all FAZ.NET channels. So, users can personalize their individual content experience across all channels.This also leads to a higher retention rate for the F.A.Z. and thus, to more subscribers for paid digital services like "F Plus".
We are constantly developing the technology and optimizing the site on-the-fly. We do this in partnership with the FAZ product team, we try out new technologies and are also keen to experiment.
Our services for the F.A.Z.
Challenge us
We'd like to hear from you. Please use the contact form below and we'll get back to you shortly.