Finding a reliable Salesforce implementation partner: a detailed guide by Avenga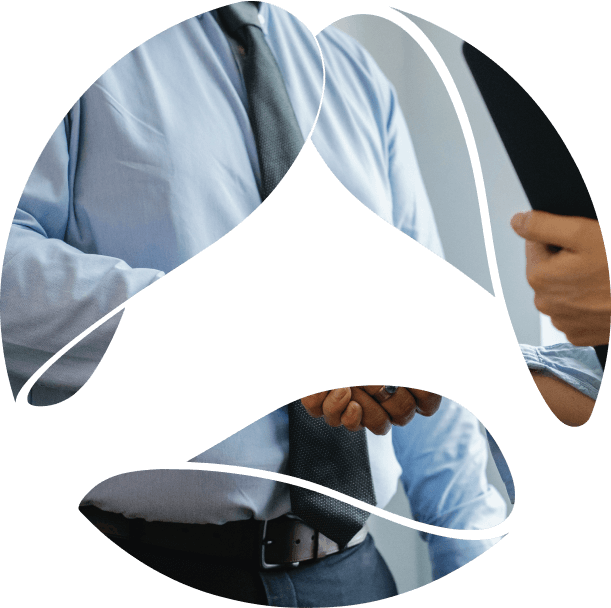 Finding a reliable
Salesforce
implementation
partner:
a detailed
guide by Avenga
Maximizing Your Salesforce ROI: The Indispensable Role of a Certified Implementation Partner.
According to Statista, more than 150,000 businesses worldwide leverage the capabilities of Salesforce to optimize their Customer Relationship Management (CRM), streamline workflows, and drive digital transformation. However, implementing Salesforce is not a one-size-fits-all process. It requires specialized expertise to tailor the platform to your specific organizational needs.
That's where a certified Salesforce implementation partner comes in. These very best Salesforce implementation partners are not just service providers, but strategic allies, certified by Salesforce to handle everything from system setup and customization to long-term support and training. They help you maximize the ROI of your Salesforce investment, ensuring that you start seeing benefits immediately.
What is a Salesforce implementation partner?
A Salesforce implementation partner is certified by Salesforce to handle all facets of implementing the Salesforce platform within an organization. This encompasses various tasks, from system configuration and customization to user adoption and data migration. These partners are skilled in designing and developing new or existing software, fields, data modeling, and other crucial technical aspects for a fruitful Salesforce deployment.
Key roles and responsibilities
Understanding the roles and responsibilities of a Salesforce implementation partner is crucial for a prosperous collaboration. This section outlines their various tasks so as to ensure the stages of your Salesforce implementation are seamless and practical.
Strategic planning. A Salesforce Implementation Partner helps you create an effective strategy for utilizing Salesforce in your organization. They work with you to set both long-term and short-term goals for the implementation.
System setup. They are responsible for quickly and efficiently setting up the Salesforce system, allowing you to start making changes and seeing benefits immediately.
Customization and configuration. These partners tailor the Salesforce platform to your business needs. This includes fashioning fields, data models, and other features within the system.
Tool and feature selection. They assist you in choosing the right tools and features within Salesforce that align with your organizational goals.
Integration. Working with key organizational stakeholders, they will integrate Salesforce with your existing systems while ensuring a seamless transition and workflow improvement.
Training. Post-implementation, they provide end-user training to ensure your team knows how to use the new system effectively.
Project management. Many Salesforce Implementation Partners also offer consulting services which can guide you through the entire process and help you manage the project from start to finish.
Success metrics and timeline. A reliable partner will assist you as you define your success metrics and set a realistic logistically sound timeline for your Salesforce implementation journey.
A Salesforce implementation partner is a strategic customer ally that shepherds you through every step of your Salesforce journey. They offer comprehensive services to maximize your ROI from planning to post-implementation support.
Why do you need a Salesforce implementation partner?
Implementing Salesforce in your organization is a significant undertaking that requires specialized skills and expertise. While some companies attempt to go it alone, the complexities often lead to less-than-optimal outcomes. Here's why enlisting the backing of a Salesforce implementation partner is not just advisable, but often crucial for success.
Expertise and real-world experience
One of the most compelling reasons to hire a Salesforce implementation partner is the depth of knowledge and real-world experience they bring to the table. Certified consultants have years of hands-on experience with Salesforce implementations across various industries. This expertise is something that in-house Salesforce consulting teams, even with extensive training, cannot easily replicate.
Customization capabilities
Every organization is unique, and a one-size-fits-all approach rarely works regarding Salesforce implementations. Certified Salesforce experts and partners often have the technical background to develop custom Salesforce solutions and apps that are tailored to your specific business needs. This customization is crucial for maximizing the utility and efficiency of your Salesforce system.
Minimizing employee downtime
Implementing a new system is time-consuming and can divert your staff from their core responsibilities. A Salesforce implementation partner takes on the heavy lifting, allowing your team to focus on their day-to-day tasks. This parallel approach ensures that your business operations continue smoothly while the new system is set up.
Scalability and long-term support
Your business needs and goals will evolve, and so will your use of a Salesforce solution. A good Salesforce consulting and implementation partner doesn't just disappear after the initial setup. They offer ongoing support and help you scale your Salesforce system as your business grows. This long-term relationship is invaluable for maintaining an agile and responsive business model.
Risk mitigation
According to industry reports, up to half of all Salesforce implementations fail to meet expectations. A certified Salesforce implementation partner significantly reduces this risk. Their expertise ensures that the installment is done correctly the first time, avoiding costly mistakes and rework.
When to engage a Salesforce implementation partner
Knowing the right time to engage a Salesforce implementation partner can make all the difference in the achievement of your project. This section provides critical indicators to help you make that decision.
Defining objective. If your goal is to implement a new software solution or improve current processes, it's time to consult a partner.
Employee skill level. Consider the technical proficiency of your team. If they lack the necessary skills, bringing in an expert is advisable.
Budget constraints. Ensure you have the financial resources for a successful implementation now or  budget them appropriately.
The right time to consult a Salesforce implementation partner is when you have clear objectives, understand your team's skill level, and have assessed your budget. These factors collectively set the stage for the full realization of your l Salesforce+ implementation project.
The win-win-win of Salesforce implementation partnerships
The benefits of partnering with a Salesforce implementation partner extend beyond just your organization. This section explores how such a partnership creates a win-win-win scenario for customers, partners, and Salesforce alike.
Customer benefits: quick ROI, access to external expertise, and achieving all business objectives.
Partner benefits: stronger relationships with customers and Salesforce, positive ratings, and experience in diverse projects.
Salesforce benefits: customer feedback for solution optimization, stronger customer relationships, and additional revenue streams.
A Salesforce implementation partner is not just a vendor, but a strategic asset that can help you maximize the benefits of Salesforce, ensuring successful Salesforce implementation services and long-term benefits. Opting for a Salesforce implementation partner is not just a smart choice, but often necessary. Their expertise, customization capabilities, and long-term support mitigate risks and ensure that your Salesforce implementation aligns with your business goals, ultimately setting you on a path to enduring  success
Learn more about how Avenga managed to refine eCommerce intelligence with a custom-built Salesforce solution. Stylepit
Steps for finding a Salesforce implementation partner
Choosing the right Salesforce implementation partner is a critical decision that can significantly impact the success of your Salesforce deployment. Here's a guide to assist you in finding the right implementation partner, and the perfect fit for the salesforce ecosystem and your organization.
1. Culture and language fit
Believe it or not, a cultural and language fit can be as important as technical expertise. A partner that aligns with your company's values, vision, and communication style will execute tasks and provide valuable insights and support throughout the implementation process. This alignment secures a more collaborative and successful project outcome.
2. Industry and solution expertise
While technical skills are crucial, your Salesforce partner should also understand your industry's specific needs and challenges. Whether in commercial real estate, healthcare, or e-commerce, an implementation Salesforce partner with industry-specific experience will offer accommodating solutions tailored to your unique requirements.
3. Certifications and technical skills
Certifications are a good indicator of a partner's technical competence. However, not all certifications may be relevant to your needs, especially if you're a small to mid-sized organization. Evaluate the scope of their technical skills through diverse project case studies and custom-developed apps. This will give you a better understanding of their practical experience.
4. Location and geographical presence
Your Salesforce partner's location can influence your business engagement model. Whether you prefer a local partner, an offshore specialist, or a globally present company, ensure they can work in your time zone and meet your budget requirements without compromising quality.
5. Competency and customer satisfaction
Check the company's ratings and completed projects to gauge their competency. Platforms like Clutch.co and AppExchange offer verified customer reviews that can provide valuable insights into the partner's reliability and expertise.
6. Training capability
A good Salesforce partner will offer training and support to secure a strong adoption within your organization. Whether it's marketing cloud creating educational videos or offering after-training support, this aspect of the Salesforce marketplace is crucial for long-term success.
7. Cost considerations
The cost of hiring a Salesforce implementation partner can vary widely, ranging from $5,000 to over $100,000. Factors influencing the cost include required functionality, number of users, level of customization, as well as data integration needs.
Freelance vs. consultancy
Freelance consultants generally charge around 40% less, with fees ranging from $85 – $145 per hour.
Consultancies offer a more comprehensive service, charging between $5,000 to $100,000 for a Salesforce implementation.
An outsourced Salesforce implementation team or a consultant partner often provides more long-term value than the annual salaries of maintaining a team of full-time Salesforce administrators.
Finding the right Salesforce implementation partner involves considering various factors, from cultural fit and industry expertise to technical skills and cost. And, evaluating that potential Salesforce partner against these criteria thoroughly will set the stage for a successful Salesforce implementation.
Tips for finding a Salesforce implementation partner
Navigating the sea of Salesforce consultants can be overwhelming. To help you find the right partner for your Salesforce implementation, here are some essential tips to consider.
Read between the lines
A good Salesforce consultant will ask probing questions that may challenge your existing business processes. This is a sign that they are considering all the aspects of your business process and model, and are not just order-takers or yes-men. Look for a consultant who can identify underlying issues and offer valuable insights.
Due diligence is a must
Don't just rely on polished proposals and sales pitches. Investigate the actual work the consultant has done by reading case studies, watching demos, and studying proof of concepts. Salesforce's AppExchange and your account executive can also be valuable resources for narrowing down your options.
Opt for a Salesforce specialist
While cross-functional experience may seem beneficial, choosing a partner whose primary expertise is in Salesforce solutions is crucial. This ensures you get a partner who understands the unique challenges, intricacies, and capabilities of the Salesforce platform deployment.
Assess the partner's capacity
The size and scope of your project will dictate the kind of partner you need. Larger enterprises require a partner with advanced infrastructure and a robust sales team, while smaller organizations are better suited for a partner specializing in modest technical solutions.
Understand Salesforce certifications
Certifications are a reliable indicator of a consultant's expertise, however, different certifications signify different skill sets, so understanding what each certification means will enable you to find a partner that meets your needs.
Budget transparency
Discuss your budget upfront to arrange financial alignment, as well as set clear expectations. Be prepared to adjust your budget as your needs evolve and consider factors like third-party add-ons, customizations, and app integrations.
Comprehensive support is key
Choose a partner that offers 24/7 support to help you adapt to Salesforce's frequent updates. This makes sure that you can seamlessly evolve with the platform.
Evaluate the implementation approach
An agile and incremental delivery approach allows for better collaboration and ensures your project is completed on time and within budget. Ask prospective partners about the specific tools they use for flowcharting and prototypes.
Industry-specific expertise matters
A partner with experience in your industry will make the implementation process smoother. Review their website to see which industries they have worked in and how they have approached similar projects.
Questions to ask during the interview
To further assess potential partners, consider asking the following questions:
Can you describe a similar project and its results?
Can you provide case studies and customer references?
What technical skills and certifications does your team offer?
Have you worked in my industry before?
What is your company's culture like?
Can you provide training for our admins and users?
What is your delivery methodology?
How much time will you need from our team?
By keeping these tips and questions in mind, you'll be better equipped to find a Salesforce implementation partner that aligns with your needs and sets your sales cloud project up for triumph.
Conclusion
Navigating the complexities of a Salesforce implementation can be overwhelming, but you don't have to go it alone. A certified Salesforce implementation partner can be your strategic asset, offering real-world experience, customization capabilities, and long-term support to ensure your project's realization. They can help you define your objectives, integrate Salesforce seamlessly into your existing systems, and even provide post-implementation training for your team. With the right partner, you can unlock the full potential of Salesforce and set your organization on the path to long-term success.
Ready to take the next step in your Salesforce journey? Contact Avenga today to find the perfect Salesforce implementation partner for your organization.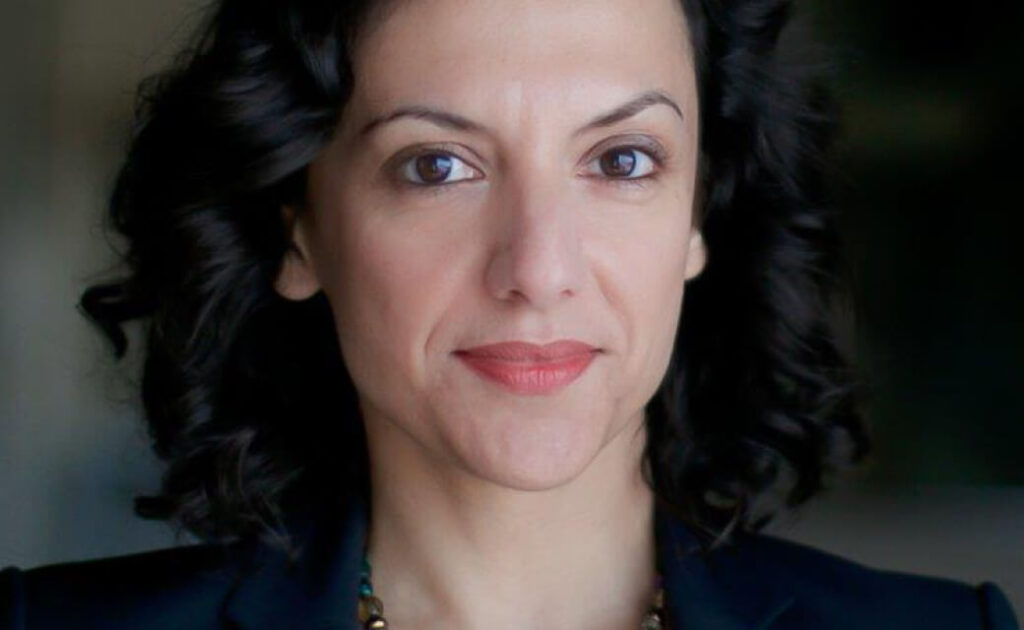 Discover Avenga's impact in Life Sciences through real-world success stories. Angeliki Cooney shares insights in this exclusive interview.
Read more
Start a conversation
We'd like to hear from you. Use the contact form below and we'll get back to you shortly.