Solution Architect
Avenga is looking for a Solution Architect for our Saudi Arabia project. Our client provides solutions in multiple segments including: Retail Banking Products, Business Products, Investment Products and International Remittance services. As the Solution Architect you will play a central role in aligning technology solutions with business objectives, ensuring the security and compliance of systems, and contributing to the overall success and efficiency of the bank's operations.
Einstiegslevel: Architect
Art der Zusammenarbeit: Vollzeit, B2B-Vertrag
Teile diesen Job
What you bring along:
At least 6 years of  expertise in architecture, solution design and implementation experience in IT;

Minimum 2 years of experience with banking applications, network design, application development, middleware, servers and storage, database management, and operations;

Knowledge of many aspects of an EA technology domains (Various Server Technologies, Storage, Network and Software Stacks like OS, Application Servers and Database, etc.,);

Understanding of various infrastructure-related optimization methods like virtualization, cloud computing, shared services, etc.;

Familiar with various legacy and modern application development languages/environments/SDK, Frameworks, IDEs, testing, etc.;

Ability to apply multiple technical solutions to business problems;

Excellent interpersonal skills in areas such as teamwork, facilitation, and negotiation;

Experience in banking;

English – upper intermediate or higher.
Nice to have:
University degree preferably in Computer engineering/Information Technology related discipline;

Familiarity with recognized architecture frameworks or standards (e.g. SEI/TOGAF/Zachman);

Basic knowledge of financial models and budgeting;

Azure/AWS/GCP solution architect certification.
This is your mission: 
To be a single point of contact (SPOC) as solution lead in engaging stakeholders (Internal to the bank), understanding their requirements, managing their demand and delivering an economically well assessed solution to the business problem in a timely manner;

Develop and maintain strong customer (internal) relations ensuring "Customers for Life" relationship with "Go Extra Mile" attitude;

Provide leadership role and guidance to the solution team in assessing various solution options innovatively and facilitate in recommending the most economical solution for the given business problem;

Provide leadership guidance with designing the governance activities associated with ensuring architecture compliance;

Conduct market research and provide high-level capabilities, solution approach (Build / Buy decision) and costing (mostly through leveraging industry & technology research & RFI/RFP/RFQ process);

Document necessary design and analysis work, possibly including project postmortem documentation and metric collection;

Design solutions that can scale to accommodate growth and optimize performance for critical banking applications;

Work closely with business analysts, project managers, and other stakeholders to understand business goals and translate them into technical requirements;

Provide guidance to development teams and create documentation to ensure that the architectural principles are understood and followed;
Conduct technical peer review.
Your benefits:
Our employees get regular performance and salary reviews;

Everyone at Avenga is subject to professional growth via our mentorship program;

The company provides extended training and certification opportunities;

We foster professional freedom by offering free-of-charge English and Spanish courses from A1 to C2;

Avenga cares for its employees, you will be fully supported by our HR Partners;

We offer an attractive Referral bonus program;

At our team, everyone carefully tracks their own work-life balance, for this reason, we provide 21 days per year of unpaid time offs.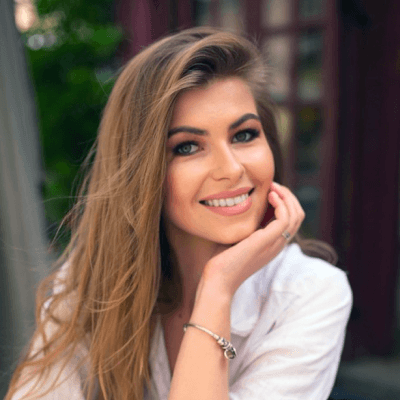 Svitlana Liaskovska
Lead Recruiter
Didn't find a suitable vacancy?
Send us your CV.
Want to refer a friend?
Contact us!
Reason 1
More than just a place to work
Avenga is a perfect environment for anyone eager to build a successful meaningful career, as we work with both global and local projects.
Reason 2
Continuous care for people
Our employees are the company's biggest asset. The reason we excel at projects is because we take proper care of our professionals who stand behind the solutions we deliver.
Reason 3
Global unity
We are an international team of like-minded digital transformation proponents from Ukraine, Germany, Poland, the US and Malaysia.
Reason 4
Sustainable growth
We care for the planet and we care for people. This is why we aspire for sustainable excellence when it comes to setting up processes at Avenga and how we choose the projects we work on.
Reason 5
Mature experts you will cherish working with
Avenga is a self-development organism where seniors grow by mentoring juniors and vice versa.
Reason 6
Constant professional development
We believe there is always room  for improvement. We will foster your growth by guiding and supporting you along your chosen path.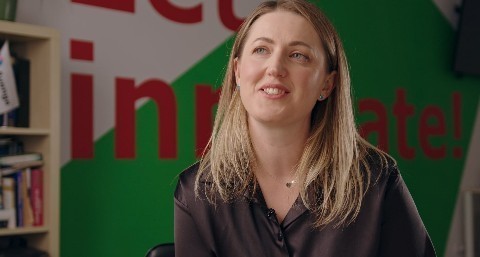 Avenga team
Your competitive advantage