Top 10 insurance industry tech trends for 2023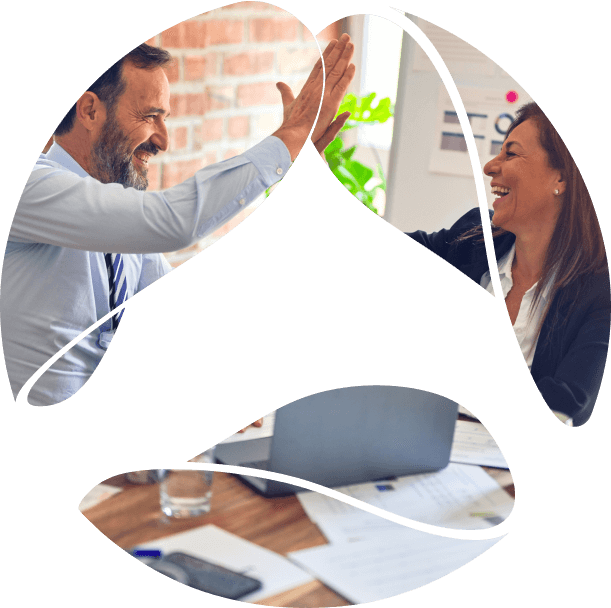 Top 10
insurance
industry
tech trends
for 2023
Take a deeper look into the latest insurance tech trends of 2023 to understand how to promote your insurance business's growth.
Digital transformation is a direct way to stay competitive and ensure you can become one of the industry's frontrunners. This is true for various sectors, including insurance. With the insurance industry being one of the largest in the world, companies operating in this sector are constantly looking for different tech trends that can give them a competitive edge. Statista indicates that the insurance industry is worth about $5.5 trillion in the United States alone. To tap into such a massive pie, it is vital to innovate and know what tech trends can help your business expand.
Now, let's explore the top 10 insurance industry tech trends to see what's coming in 2023 and what opportunities companies operating in the sector have. Any successful innovation strategy depends on the correct choice of technology to use. With the list below, there is a high chance one can find the tech that can meet their business needs.
Top 10 tech trends in the insurance industry
Hundreds of tech trends are emerging annually in the insurance industry. However, the majority of them don't survive. The following are the key trends that managed to survive and present the greatest prospects to become frontrunners in the industry's digital transformation and innovation.
Robotic process automation (RPA) for back office activities
Transforming claims and underwriting with AI
Predictive insurance analytics
Customer insurance applications
Omnichannel customer experience
Connected insurance Internet of Things (IoT) and telematics
Insurance low- and no-code development
API-based insurance
Chatbots
Self-service insurance portals
Learn more about how we applied automatization solutions to digitize our client's insurance products. Success story
1. Robotic process automation (RPA) for back office activities
The insurance sector has different manual and repetitive processes than other industries. In addition, with the rise in acquisitions and mergers, companies are looking for innovative mechanisms to make these processes time- and cost-efficient. Finally, companies operating in the insurance industry pursue automation in order to improve the overall effectiveness of their business processes. Respectively, this is the moment when RPA offers the most promising prospects.
The RPA market is booming (see Fig. 1). The growing demand for the technology makes companies look for new ways to actualize its adoption. Moreover, because the insurance industry has tight regulations, the implementation methods must be error-free. Keeping that in mind, errors and mistakes are unavoidable when manual and repetitive tasks are involved. The evidence dictates the rate of error can reach 20% and cost $17 billion annually.  In such a way, RPA is a tool that can help the industry get rid of manual processes, eliminate errors, and ensure companies comply with the strictest regulation.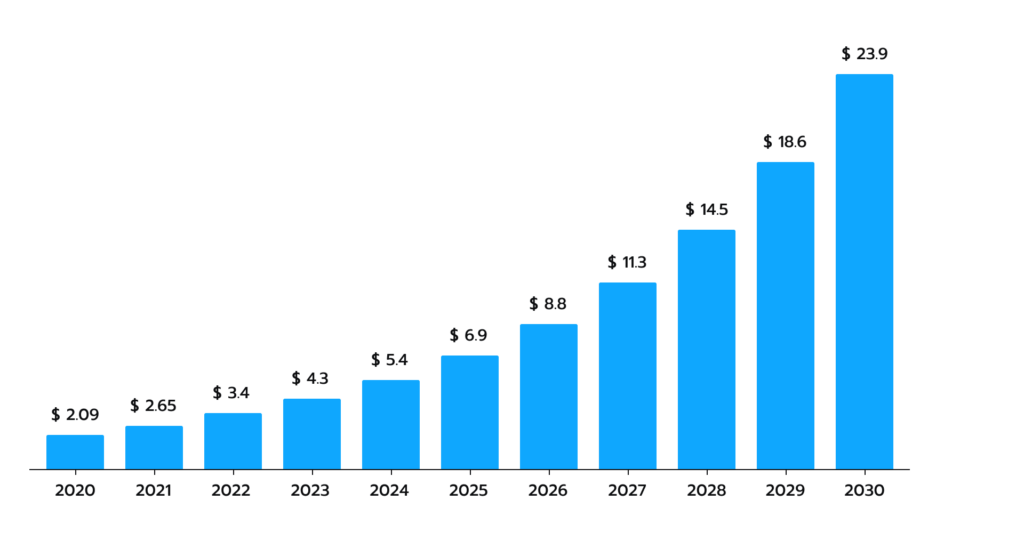 Figure 1. Robotic Process Automation market size
How does RPA make it happen? In short, RPA entails software robots mimicking human behavior and conducting manual tasks with way greater efficiency and accuracy than humans. RPA can automate customer research, customer data security, and compliance checking with various processes. As a result, RPA is an insurance technology trend that allows businesses to become more efficient and compliant.
2. Transforming claims and underwriting with AI
There is hardly any industry not affected by Artificial Intelligence (AI) and the insurance sector is no exception. At the moment, AI is making significant strides in the insurance industry, which puts it at the top of the tech trends list. AI finds its adoption in aspects like claims, pricing, and underwriting. In addition, the technology helps with cost optimization and boosting the insurance clients' overall experience. With AI, you can deal with direct written premiums and claims data points much faster compared to other insurance technology. Finally, AI can be used to face the challenge of fraudulent insurance claims and theft, which are responsible for $308 billion in losses in the United States alone.
According to McKinsey, by 2030, half of all insurance claims processing activities will be replaced by AI-based automation. Respectively, it will make fraud almost impossible and help process many more claims, thus expanding the industry exponentially. However, it is crucial to understand that insurance companies have not fully realized AI's full potential. Yet, the more businesses embrace this trend, the more horizons it will open up, making the industry more efficient, compliant, and transparent.
3. Predictive insurance analytics
For years, predictive analytics has been the tool insurance companies use. However, getting accurate insights out of customer behavior trends is challenging without the proper utilization, even with the technology. Luckily, in the past several years, the scope of predictive analytics has changed. There are different instruments available for insurance agents to conduct accurate predictive analysis. There is no more need to rely on the manual and repetitive techniques of the past. That is why the predictive analytics market is growing exponentially (see Fig. 2).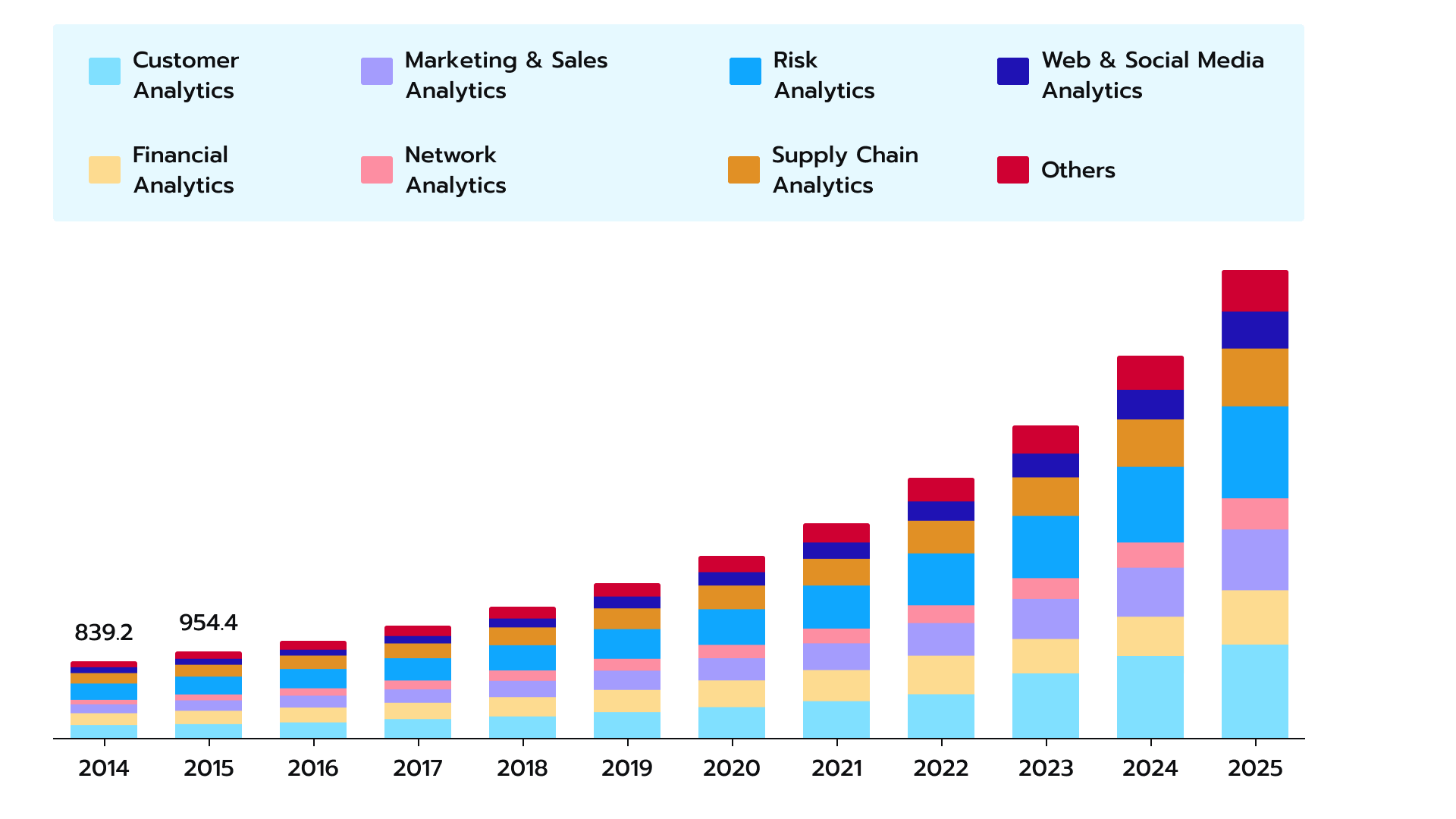 Figure 2. The U.S. predictive analytics market size
Predictive analytics coupled with Machine Learning (ML) and Artificial Intelligence (AI) brings tangible benefits. This survey report conducted by WTW suggests 67% of insurance companies indicate a significant reduction in expenses due to innovative approaches to predictive analytics. The same report suggests a 60% increase in sales due to the proper adoption of the given method. Predictive analytics has proven to advance areas like risk assessment, fraud detection, claims management, and policy optimization. It is a viable tech trend that allows insurance companies to boost their profits while reducing expenses.
4. Customer insurance applications
According to PWC, the number of customers switching insurance providers because of the lack of good customer portals has increased by 80%. In short, having a customer insurance app with a user-friendly interface is a game changer. What is more, these apps are currently the most preferred communication and servicing channels for customers. The key question is how to build a customer insurance app and make it work for the user's needs.
Observing top customer insurance apps like Oscar Health, myCigna, and Religare Health, one can conclude that the recipe for the technology's success lies in the particular features it offers. If this applies to health insurance, the same will be true to other realms as well. When tapping into what customer insurance apps offer, ensure they have the following aspects:
Intuitive UI/UX
Desktop, mobile, and laptop accessibility
Workflow automation
Tailored-to-user-needs dashboards
Electronic signatures option
Payment processing
Knowledge base
Having these features ensure a top-notch user experience with customer insurance apps. Yet, we should add that an emphasis on UI/UX is a must. A user should be able to navigate the app easily through an intuitive interface and design. Customer satisfaction directly depends upon the experience of hands-on interaction with an app's functionality. Besides, while users are exposed to hundreds of great apps on a monthly basis, having an appealing visual design is worthwhile as well. As a result, an excellent UI/UX brings greater customer satisfaction and lower retention. Overall, this tech trend translates into a competitive advantage and ensures an insurance company stays afloat in a turbulent market.
5. Omnichannel customer platforms
There are different communication channel insurers used to meet customer needs. Following the insights from PWC, with the arrival of COVID-19, the traditional approach to customer experience has been redefined. Namely, when the pandemic hit, all the conventional channels shut down. Insurance companies were forced to rely on new communication channels rapidly. Yet, it was not enough, with 19% of customers reporting they anticipated more interaction with insurance companies via video chats. This tells a story of how the omnichannel customer experience is at the core of how insurance businesses will face any given challenge in the future.
McKinsey reports that before the pandemic, 38% of people who used insurance services preferred digital channels. Immediately after the pandemic, the number rose to 54%. One can expect the trend to continue to grow, thus driving  all insurance companies to seek omnichannel customer platforms. At this point, knowing how to deliver an omnichannel customer experience is essential. A company must establish what are customers' preferred online channels, optimize content for different devices, trace customer activity within the different channels, and use customer data to develop personalized marketing campaigns. This ensures an effective omnichannel customer experience and will bring growth in 2023.
6. Connected Insurance Internet of Things (IoT) and telematics
As with RPA and AI, IoT is a market experiencing significant growth (see Fig. 3). There is an increasing demand for IoT devices and insurance companies are in line to use them.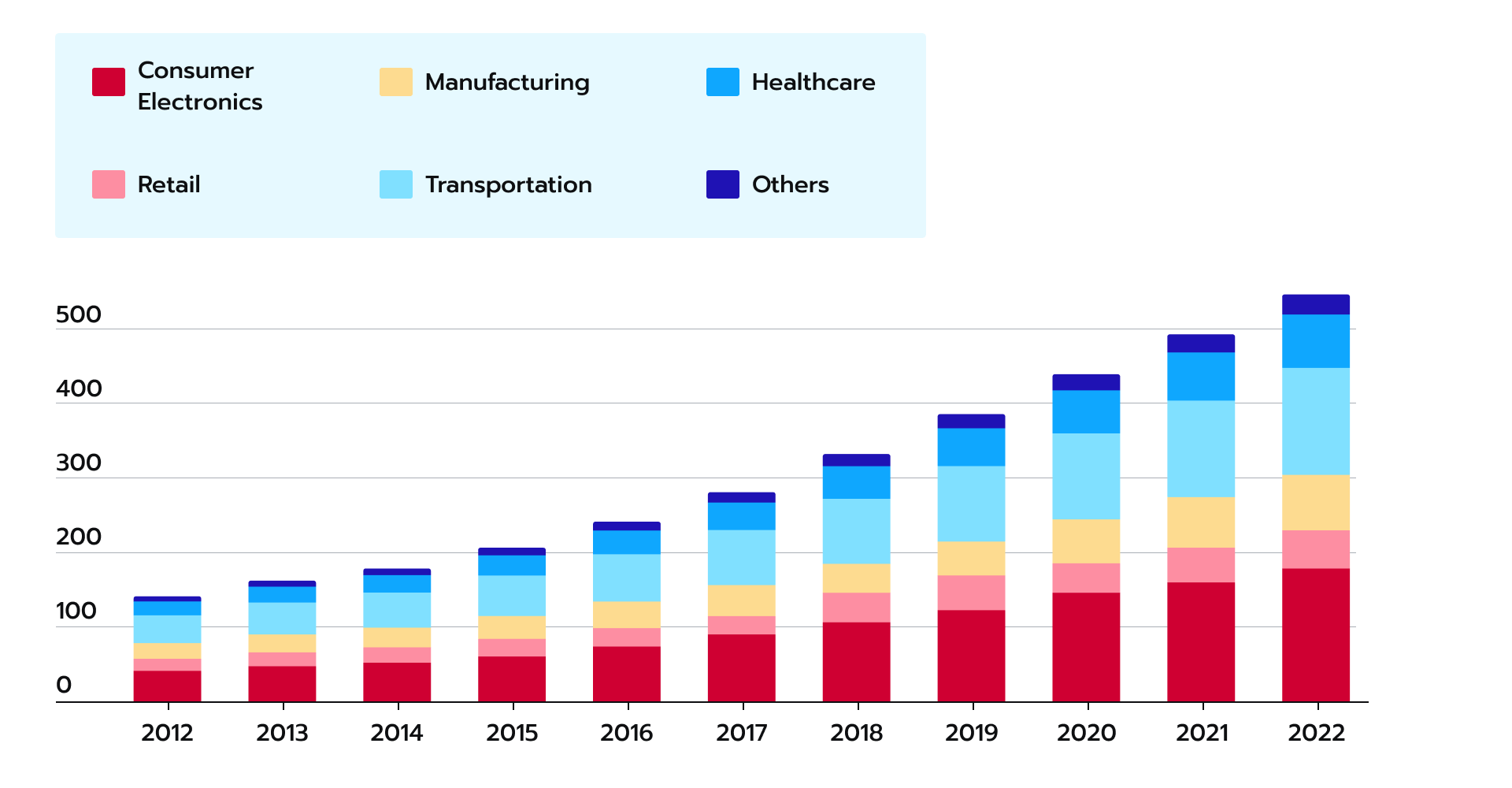 Figure 3. North America IoT market size by industry
When the insurance industry meets IoT, customers get connected to insurance. It is the next step of evolution in the legacy insurance model.
How does the new system work? Take car insurance as an example. With connected insurance, IoT devices analyze drivers' behavior and present the insurance policies matching this behavior and the user's needs. For insurance providers, this trend reduces operational costs due to higher automation, more accurate analysis, and an improved CX. Also, IoT automates the data collection process and helps insurance get a better grasp on risk mitigation and rate determination. As a result, it all translates into top-notch underwriting decisions.
For insurance holders, connected insurance means better policies and accurate encapsulation of their behaviors with all the associated risks. In other terms, returning to the driving insurance example, the data collected by IoT devices shows whether a person needs to improve their driving behavior in order to lower the risk of particular life-threatening instances from happening.
When it comes to devices merging telecommunications and informatics, we should talk about telematics. It allows users to share data easily. Like the IoT market in general, this particular telematics sector is booming, with an increasing number of companies using it to offer services (see Fig. 4).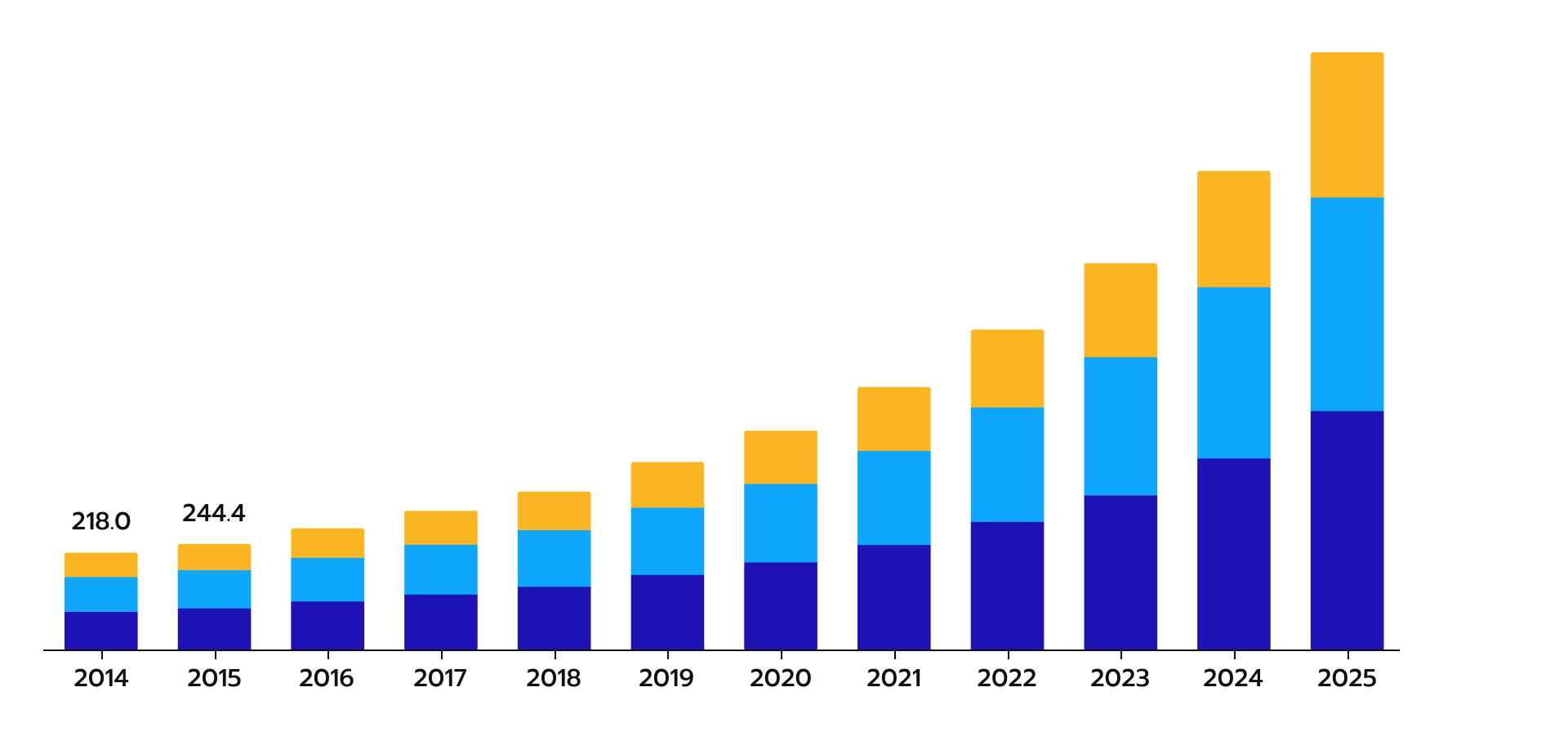 Keeping this in mind, telematics brings forward IoT, predictive analytics, and AI. All these instruments boost decision-making and lead to seamless process automation. For many insurers, this can be a perfect combination. Namely, insurance companies employ telematics to analyze customer behaviors, customize insurance plans, send timely reminders, and process data. In this situation, telematics takes the best of other technologies and brings user data research and collection to the next level.
7. Insurance low- and no-code development
As mentioned above, the insurance industry is one of the most demanding in terms of compliance. In turn, insurance companies must find more efficient and cost-effective ways to do business. To make it happen, these businesses need to deploy regular updates, release new insurance products, engage in scaling, and manage complex platforms effectively. All of these stem from major software development efforts and inputs.
While the traditional approach is costly and time-consuming, low- and no-code development proves to be the tech trend many insurers have been looking for for years. The approach entails robust and simplified configuration, testing, development, and management of customer insurance apps. Moreover, it preserves great customer interactions and the product's performance. The low- and no-code development market is expected to reach $65 billion by 2027, a major increase from its current worth of $14 billion.
According to KPMG, about 7% of insurance companies do not have the sufficient IT infrastructure and capacity to implement innovative digital solutions. In addition, about 39% of businesses find it challenging to adopt digital solutions because it costs more than it brings in. For these companies, low- and no-code development is a game changer. With this approach, they can decrease the need for significant investment, quickly adapt to the rapidly changing environment, and increase operational efficiency while showing lower reliance on talent.
8. API-based insurance lifecycle
Following the report by Accenture, there is evidence showing only 15% of customers are satisfied with the degree and quality of the digital experience their insurance companies offer. In turn, boosting the customer experience directly relies upon how well insurers adopt digital transformation and new technologies. However, adopting these is a challenging task. Different Application Programming Interfaces (APIs) can help insurers get a hold of digital transformation.
There are API marketplaces where APIs are published, sold, and bought. At this point, one might find it challenging to choose the right one, namely because there are so many of them. Keeping that in mind, we've conducted robust research and suggest these are the best insurers' API marketplaces to consider: APILayer, Celigo, and Integrately. These APIs are there to save time, effort, and resources. While it takes about 15 or 20 people to build a SaaS insurance product, you can have it immediately and for a significantly lower price with an API. As a result, API is a significant tech trend toward ensuring a cost-effective, rapid, and flawless insurers' digital transformation.
9. Chatbots
At this point, user experience and customer satisfaction are the two most essential factors of insurers' success. Along with omnichannel communication come chatbots. It is a booming market with many prospects on the horizon (see Fig.5). 
Figure 5. North America chatbot market
Powered by AI, Natural Language Processing (NLP) and Machine Learning (ML) present new capabilities of mimicking human-like conversations, making it almost impossible for users to distinguish whether they are talking to a virtual or human agent. Respectively, it means excellent customer support services available around the clock and for a fraction of what having a customer support department costs.
On average, developing a chatbot costs between $10,000 and $150,000. Running a customer support center costs about $350,000 a year. With chatbots, it is a one-time cost, and you reap all the benefits. In turn, with a customer support center, you must constantly invest in running and maintaining it. For example, you might consider top-of-the-line insurance chatbots like Haptik and AVA. With a one-time deal for insurance chatbots, you get AI-powered tools that use NLP and provide a top-notch experience that money can buy.
10. Self-service insurance portals
Keeping the above insights in mind, a growing number of users might not even need a chatbot or an insurance representative in order to deal with some requests they have, but in turn, they could use a self-service portal, which is a growing trend as well. In such cases, opting for self-service portals is another way to boost customer experience and make insurance service provisions fast and smooth.  A well-developed self-service portal can help a user to manage insurance premiums, claims processing, accounting, and payments.
About 72% of customers prefer renewing insurance policies online. What is more, approximately 57% of policyholders want insurers to have better self-service portals and digital policy management. In other words, there is a growing need for self-service portals. Those insurance companies recognizing and meeting this need first, will be the ones gaining a competitive edge from better customer satisfaction.
The bottom line
Keeping in line with the trends and emerging technologies noted above ensures an advantage over the competition in a rapidly changing insurance market. The important thing is to select the tool that meets your needs and the one that matches your framework. Making the right choice also ensures a top-notch customer experience. Knowing and using the top 10 insurance industry tech trends is a direct way toward becoming a frontrunner for the entire sector.
The best part is that you can tap into each of the trends above. You just need to find the right vendor to guide you through the insurance tech jungle. If you want Avenga to be your guide, contact us.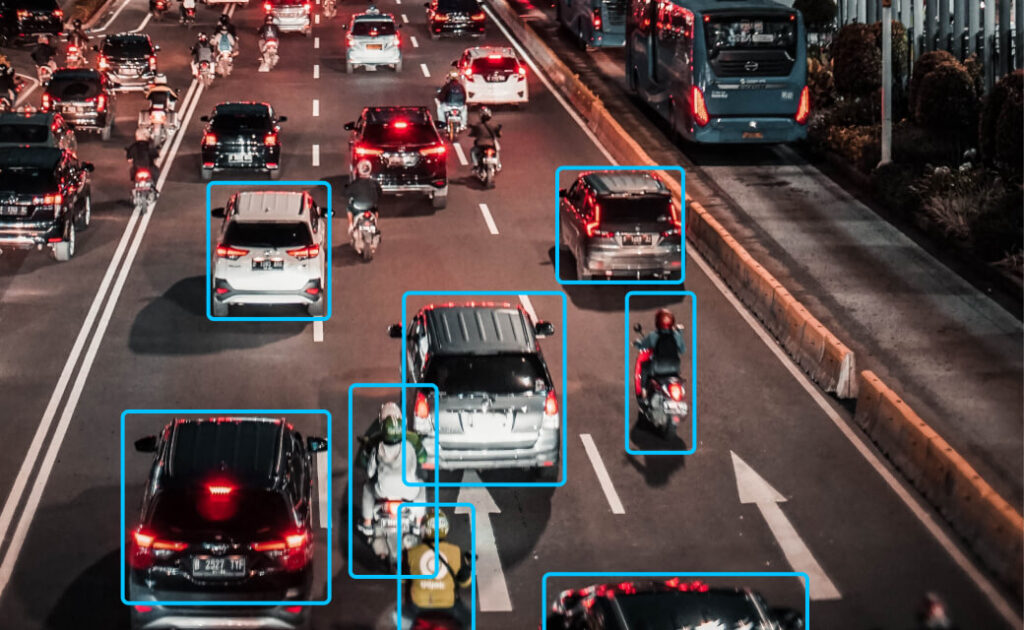 Find out about our experiments with stereo cameras for obstacle detection in ADAS.
Read more
Start a conversation
We'd like to hear from you. Use the contact form below and we'll get back to you shortly.