Taking Digitization Seriously Also Requires Consistency
Taking Digitization
Seriously Also
Requires
Consistency
From the status quo and current challenges to a look into the future of the insurance industry: Stefan Eversberg, Member of the Management Board of HDI Vertriebs AG and HDI Pensionsmanagement AG, in an interview with Avenga.
Within the Board of Management, Stefan Eversberg has, since 2016, headed the then newly created department of Sales Management at HDI Vertriebs AG. The graduate mathematician has been working for the company since 2007, prior to which he was Head of Sales Controlling. The digitization expert already held different positions in sales controlling and IT at various financial service providers.
Eversberg has been working with Avenga for many years on several projects, including the digitization of commercial insurance (see: HDI Firmen Digital).
Time to take stock: What is the current status of the insurance industry in the "age of digital change", and where will the journey go in the future – despite or because of the current challenges for the industry?
An interview with Stefan Eversberg for Avenga Magazine.
Where does the insurance industry stand? And where is it going?
Avenga: Where do you currently see the greatest challenges in the insurance industry, and what are they due to?
Stefan Eversberg (SE): A major current challenge is of course the corona crisis, and this applies to insurers as much as to many other industries. But basically, digitization is the biggest task we are facing. And right now, digitization is pointing to new solutions that will help us to get a grip on the challenges posed by the corona crisis.
Insurers are affected by the crisis in several ways: On the one hand, they are affected by losses covered by business closure insurances or event cancellation insurances. On the other hand, there are also effects on capital investments, as well as revenue shortfalls due to premium suspensions or customer insolvencies.
Despite everything, I am certain that the corona crisis will give a considerable boost to the digitization of the insurance industry. This is also due to the fact that the sales department is becoming increasingly attuned to the current situation and also to the "New Normal". It is precisely here that more and more digital solutions are coming into play in order to be able to continue to address and advise customers personally. And digitalization has also become massively more important in HDI's internal working environment: At times, around 95 percent of our staff worked on the move instead of in the offices; all communication had to be digital.
An accompanying effect of this is that agile working methods are also becoming more important than before. This is because we are faced with the challenge of achieving rapid coordination via digital media within small teams. The assistance of technology partners is a valuable support in this.
Avenga: What trends do you currently observe in the insurance industry in Germany and internationally?
SE: First of all, of course, the trend towards digitization, which is being driven forward internationally by the corona crisis. And with the increased use of agile working methods, the need to digitize processes is growing. Digitization and – more specifically – the use of digital communication has been a great help to us in maintaining contact with our customers even during the crisis.
One of the challenges here is the interaction with the regulations of the GDPR. With regard to our customers, it is crucial to always be present and to offer them the comfort they desire – without violating European data protection regulations. Here, however, we see a trend towards an even more narrow interpretation of these regulations, making it more difficult to meet customer needs and wishes.
Avenga: Bearing these trends and challenges in mind – where will the insurance industry be in five years' time?
SE: The difference to the current status quo will mainly be made by excellent processes, which must be designed in a channel-adequate way. For example, if a customer writes a letter, it is okay if they get the answer after one week. But when they choose WhatsApp for communication, they expect a response to their request within minutes. Appropriate processes will come and be implemented.
In many cases, the products themselves will no longer be the sole determining factor, as they will, to a large extent, continue to converge, at least as far as insurance lines in the narrower sense are concerned. Rather, the decisive factor will be service, ie, being there for the customer exactly when they need their insurer.
But also in the area of risk assessment, the trend towards digitization is progressing. Think of the use of Big Data. The tasks of the actuary are in conjunction with consolidating data from many different pools. In addition to actuarial calculations, product development and configuration will increasingly incorporate data from various sources as well.
We are still in the early stages of integrating ourselves as an insurer into other ecosystems, gathering data there and incorporating it directly into pricing. Our IT landscape is not yet able to process such data streams. But in five years' time, the first developments in this area will be available. The bottom line is that pricing and premium calculation, in particular, will become much more dynamic in the future. But here, too, data protection and regulation set limits which must be observed in terms of all technical feasibility.
On the other hand, I see only a few changes in sales, for example. The purely digital share of sales (for example in motor vehicle insurance) is already established today and has been relatively constant for years. The personal sale of insurance products is still very important, especially in the case of insurances that require explanation. Policies that are highly relevant to the individual customer are still sold by consultants, for example, occupational disability insurances or retirement provisions. Here, digitization is primarily about enabling and supporting sales digitally.
→ Read more on how to utilize the enormous potential in digital insurance marketing and sales 
HDI in the digital transformation
Avenga: Everyone is talking about "digitization" and "digital transformation" – what do the two terms mean to you and HDI, and what's the difference?
SE: One of our main tasks in digital transformation is making our IT fit for the future, so we can make use of the volume of increasing data. We are, e.g., replacing our currently still complex and complicated back-end systems with more stringent solutions.
Another major task of digital transformation is to enable people to deal with these new systems and to be able to use the possibilities that these systems offer.
For us, however, digitization is closely related to industrialization. We see it more as the result of transformation, for example, that processes can run in the dark without a system break, through manual intervention.
Avenga: Let's stay with the digital transformation – what concrete opportunities do you see for the industry?
SE: A great opportunity is that increasingly more customer data will become available. A 360-degree view of the customer can give us the opportunity to get to know their needs better, to respond to them in a targeted manner and to offer the right product and service. At the same time, this enables us to reduce costs and offer cheaper and therefore more competitive products.
A concrete example is corporate banking. Firmen Digital allows standard business to be mapped technically in such a way that it can run through the dark until the policy is issued without anyone from underwriting having to check it. In terms of the expense ratio alone, the product could be even cheaper than it is at present. Presently, we are still largely "bright processing" in corporate business, with all the consequences that delays entail during processing.
Taking digitization seriously also requires consistency: Streamlining systems, designing system landscapes flexibly, and allowing processes that are able to run in the "dark" to actually run in the "dark". Even if this is sometimes at the expense of product complexity. In the end, we are simpler, cheaper and therefore ready for the future.
→ Read more about the technical prerequisites for the agile development of customer-friendly user interfaces in the article on bimodal IT 
Avenga: What concrete factors must be urgently considered to ensure that the digital transformation is successful?
SE: Important external factors include changes and developments in the market, changes in customer needs, and, most recently, of course, the effects of the corona pandemic. Here it is extremely important that we are so well digitized that we can work from anywhere and can be reached non-stop in all situations.
With regard to external service providers, it is crucial for us to choose partners who also bring in technical innovations from other sectors of the economy, to broaden our perspective. For example, we can learn a lot from experience in the logistics industry or the automotive sector. To do this, we need external impulses and reliable partners who are also at home in other business sectors.
Avenga: And what concrete measures has HDI already taken to make the digital transformation a success?
SE: The central element for us is the implementation of agile working. Thanks to the methodology of the Scaled Agile Framework (SAFe), we no longer work on the basis of static planning, but in such a way that we can react quickly to market influences.
To give an example: At HDI, a centralized quotation system was set up several years ago. Although the requirements changed during the course of development, the system continued  to be developed. As a result, the maintenance is now so complex and structurally so static that new products can only be entered with a considerable amount of time. However, the market today demands the possibility of quick additions, changes and adaptations, so that the system should be replaced by another one.
In contrast to back then, today we only put together work packages which do not last longer than three months. These are constantly being scrutinized so that we can react quickly to market influences. This doesn't rule out the possibility of working in the wrong direction for two months. But it is much easier to turn back and restart.
The agile method simply allows us much more flexibility. That is why we want to establish these working methods completely and introduce them throughout HDI Germany.
HDI and Avenga: Joint projects
Avenga: What challenges did HDI face when we began our cooperation back then, and how were they – and still are – solved together with Avenga?
SE: At the beginning, Avenga developed a calculator for the exclusive distribution of household and property insurances. A concrete challenge at that time was that we had a very monolithic system and were not very flexible. Here Avenga helped us a lot.
Currently, with TAA (German: "Tarifierung, Antrag, Abschluss" = complete digital sales cycle) for the liberal professions, we have the challenge of mapping a very complex product world in such a way that we can react quickly to market changes and new requirements. In this new environment, we no longer want to have to reprogram when rewording or adjustments are necessary, but want to be able to configure the products easily and quickly.
Our goal is to no longer have to ask the service provider for changes, but to have our own skills that enable us to modify the product. Backends and interfaces should not be affected then by this at all.
Avenga supports us in becoming independent of IT service providers in the classical sense which in turn reduces programming and maintenance costs. Ideally, we would then be able to release on a daily basis, if required – without huge projects. The development of the TAA calculator is a first step in this direction.
→ Read more on digital transformation in the insurance and finance sector in an interview with Fabian Van Lancker of Swiss Life Germany
Avenga: What exactly are the strengths and expertise which Avenga can bring to the table, and from which HDI has been able to benefit particularly so far?
SE: As a partner, Avenga brings, among others, new impulses from other sectors of the economy. And these react extremely flexible to changes in the project. This is only possible if the partner has the size and financial strength to keep up with project changes.
Avenga: How do you assess the cooperation between HDI and Avenga? For some time now we have also been working together in co-location. What is the advantage of such forms of cooperation for HDI?
SE: We found it interesting that Avenga, upon request, also offers cooperation on a co-location basis. We see an advantage in the fact that Avenga teams work on HDI premises and vice versa. Ideally, a team has defined work packages which can be worked on in close proximity. This promotes fast decisions, short coordination channels and a common understanding of the overall delivery considerably.
Not only do the business and IT departments gain a common understanding and shared responsibility, we also bring Avenga on board.
Avenga: And how did you feel about our teams working together?
SE: Avenga is flexible, familiarizes itself well with the subject matter, works proactively and in partnership with the HDI teams.
Avenga: Why are the projects with Avenga strategically important for HDI, and what successes have already resulted from them?
SE: The joint implementation of these projects is also important because HDI cannot complete them on its own with its IT team. We need scalable partners such as Avenga to help us continue to equip ourselves well for the future.
Avenga: Mr. Eversberg, thank you very much for the interview!
Learn more about the opportunities and challenges which digital transformation offers established insurers. We have collected the most important topics – from customer proximity to new technology – in a comprehensive overview of the digitalization of insurance for you.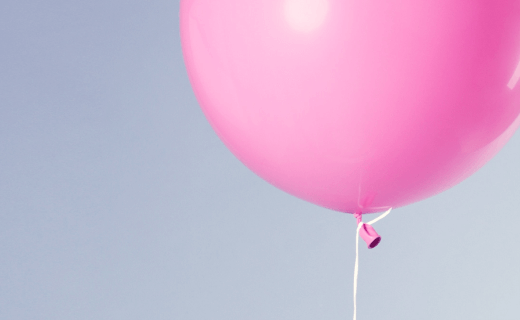 The smartphone revolution, Minecraft and NFTs skirmish, Linux 6, Google's C++ alternative, and no more Amazon drive. Learn about all these and many more in Avenga's twentieth labs update.
Read more
Start a conversation
We'd like to hear from you. Use the contact form below and we'll get back to you shortly.