5 businesses that have notched up their success with mobile apps
5 businesses
that have
notched up
their success
with mobile
apps
Mobile apps offer numerous opportunities for businesses of different shapes and sizes, from startups to enterprises. But it's not enough to just create and launch a branded app to boost your sales and customer relations. So, what are the magic secrets of incredibly successful competition with more than 1.5 million other apps in either Apple's or Google's app stores? In today's article, we will take a look at the mobile success stories of famous brands and discuss why your business needs a mobile app.
Here are our observations of what successful mobile apps should for business entail
Look at mobility as a new landscape of communication with customers. Like user experience, it is about the user, not about your ambitions or personal goals. Make it exciting and sincere.
An app should be a real extension of the brand. The idea behind your app with a clear correlation between it and your company will first satisfy your marketing and PR goals.
Help users and solve their problems. Find an idea to implement in a mobile app that would solve business problems your clients face. But let them solve their problems intuitively and effortlessly.
Monitor to discover how your customers are using their mobiles and integrate your apps into these habits simplifying people's lives.
Surprise and delight. Except for the pragmatic functionality, there always should be a place for an emotive component in a successful mobile app – unexpected gift, discount, or shared valuable and interactive story – make up your success recipe.
5 mobile app examples that brought success to well-known brands
It's not enough to just create and launch branded business apps. Even though the opportunities seem endless, a lot of entrepreneurs have been out of their luck. The most successful ones share some common features.
Nike
Nike is a well-known sportswear brand that has extended its brand's reach by offering its clients a more complete health and fitness experience. Firstly, in 2006, Nike created a membership program to increase the number of loyal customers. Then, Nike launched their fitness app, which is available for free to everyone. The app offers guided workout where and helps to drive the purchases of Nike's merchandise.
And lastly, recently, Nike launched the Nike App. The platform grants members personalized access to the brand's products in Southeast Asia and India. There are a lot of benefits that members can get from the Nike App, for example, exclusive access to the latest product releases.
Results:  Nike is doing more than great right now. According to the report, the company's revenue jumped 96% from the lockdown-impacted quarter a year ago to $12.3 billion, or up 21% from the fourth quarter of 2019. This shows that the company had a considerable rise ahead of pre-pandemic levels. Moreover, Nike's direct and digital performance drove direct sales up 73% to $4.5 billion, which is a third of total revenue.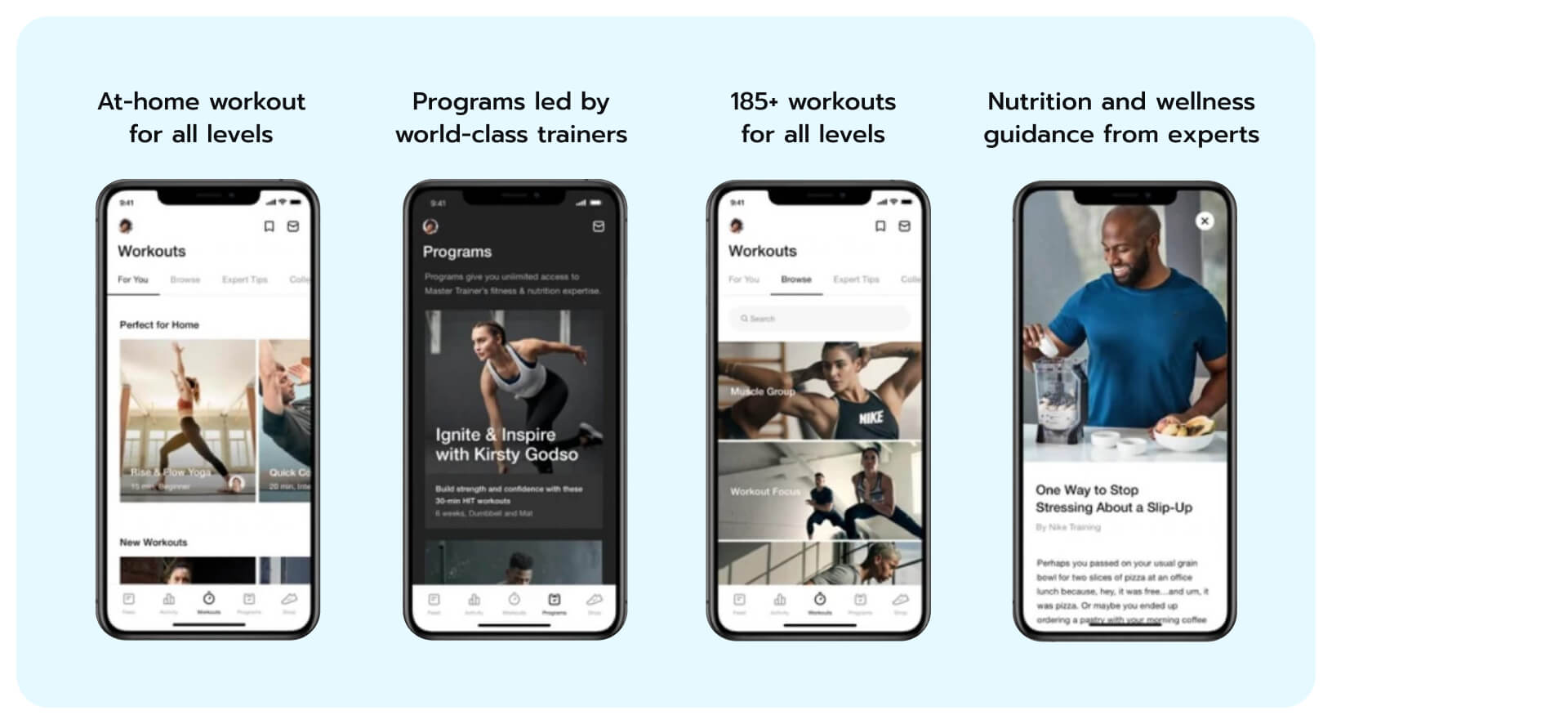 Ikea
Ikea Place is an app where customers can take a picture of a place in their house and virtually 'install' Ikea furniture there to see how it gels with the room. That certainly generates interest and lets the customer make a beeline to the product when they visit the store. After selecting a piece of furniture by scanning a page of a printed catalog, users were asked to put the catalog on the floor, where it acted as an anchor for the 3D image of a piece of furniture.
Results: The app has improved and streamlined customers' decision-making and purchasing processes. Company reports suggest it was downloaded nearly 8.5 million times.
McDonald's
McDonald's leveraged not only a mobile app but also Instagram as one of the most popular photo and video sharing apps in the world, to interact with customers in a new way and advertise their products that were a bit neglected. Back in March of 2013, the company ran a promotion encouraging customers to take pictures of their favorite meals using the mobile application.
Moreover, McDonald's launched their app where customers can not only its menu but obtain access to exclusive vouchers to encourage them to make an order.
Results: McDonald's also ran its sixth iAd campaign, which not only promoted the company's products but took advantage of the device's capabilities to offer a more interactive experience. Broadening McDonald's Instagram presence was a real success because it brought fresh attention to older products. It also bolstered a ton of user-generated content, which tends to be more influential on customers. 

Coca-Cola
Another famous brand that chose to create a mobile app for their business is Coca-Cola. By applying modern technologies like Artificial Intelligence and Machine Learning, Coca-Cola analyzes data to understand consumer behavior from their buying patterns and how they respond to offers and campaigns.
Coca-Cola began its digital transformation in 2018 to understand its customers and satisfy their needs. The launching of a mobile app was part of their digital transformation campaign. Customers are now enabled to redeem loyalty points and get discounts on their drinks. Also, in some countries, customers can use loyalty app to buy bran's soft drinks from the vending machines.
Results: Coca-Cola is another company from our list that managed to grow and make a higher profit than during the pre-pandemic period. To be more specific, the company's second-quarter revenue surpassed 2019 levels which is $10.13 billion vs. $9.32 billion expected.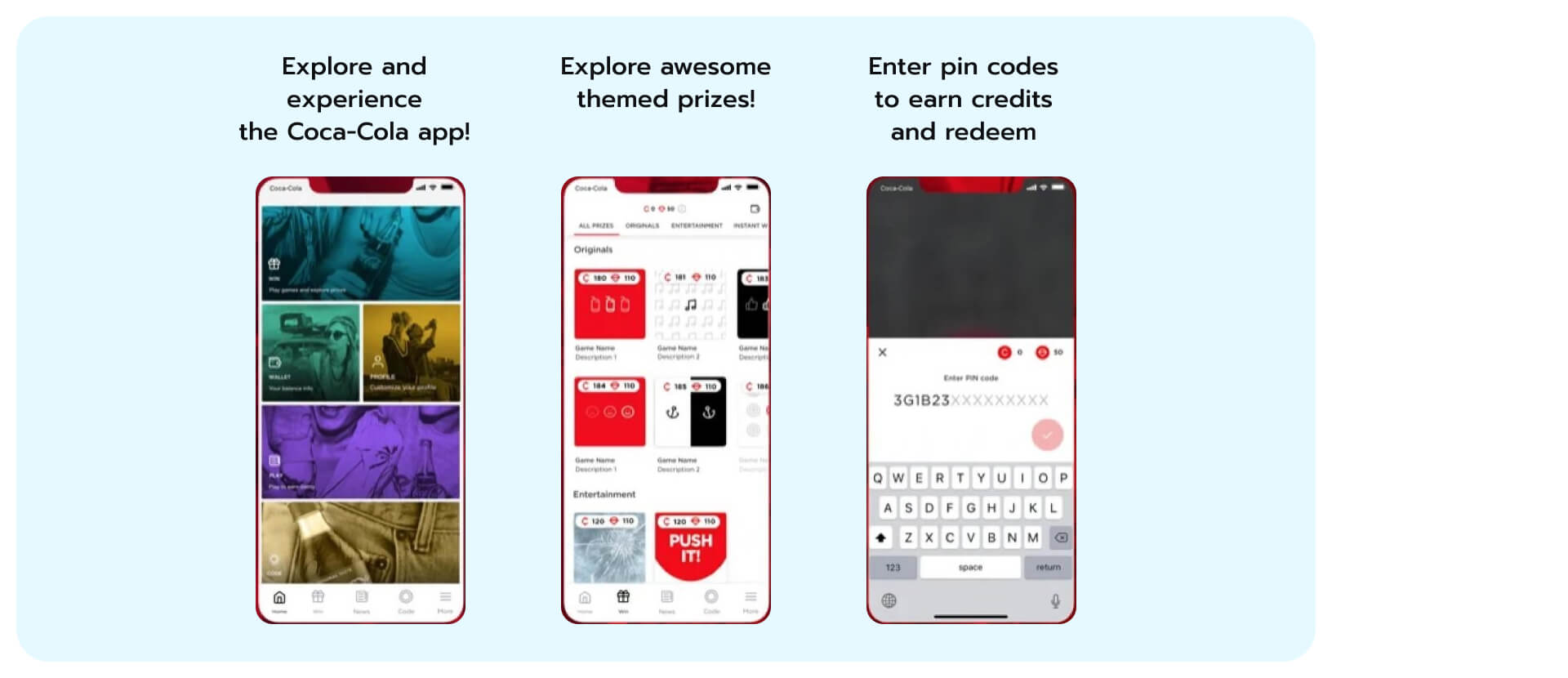 Starbucks
Starbucks app launched as early as 2009 allowed users to locate nearby coffee shops, learn about sorts, types, and coffee brews, and suggest their drinks. Two years later, Starbucks increased its digital presence by bringing its loyalty program to users' smartphones with Card Mobile App.
Now, the Starbucks app offers their customers a wide range of services and functionality. They can order ahead for pickup or scan and pay in-store. The loyalty system is also a part of this mobile app – customers earn Stars (rewards) they can exchange for free food or drinks. Moreover, it offers useful functionalities like typing your barista or finding out what songs are playing at your local store.
Results: In the innovative and rational approach to the mobile strategy, in 2013, Starbucks already possessed $621 million assets on its mobile platforms. In 2014, Starbucks has made $146 mln, 8 % of total revenue, on interest alone. In addition, transaction costs were reduced significantly since third-party credit card companies no longer need to be involved.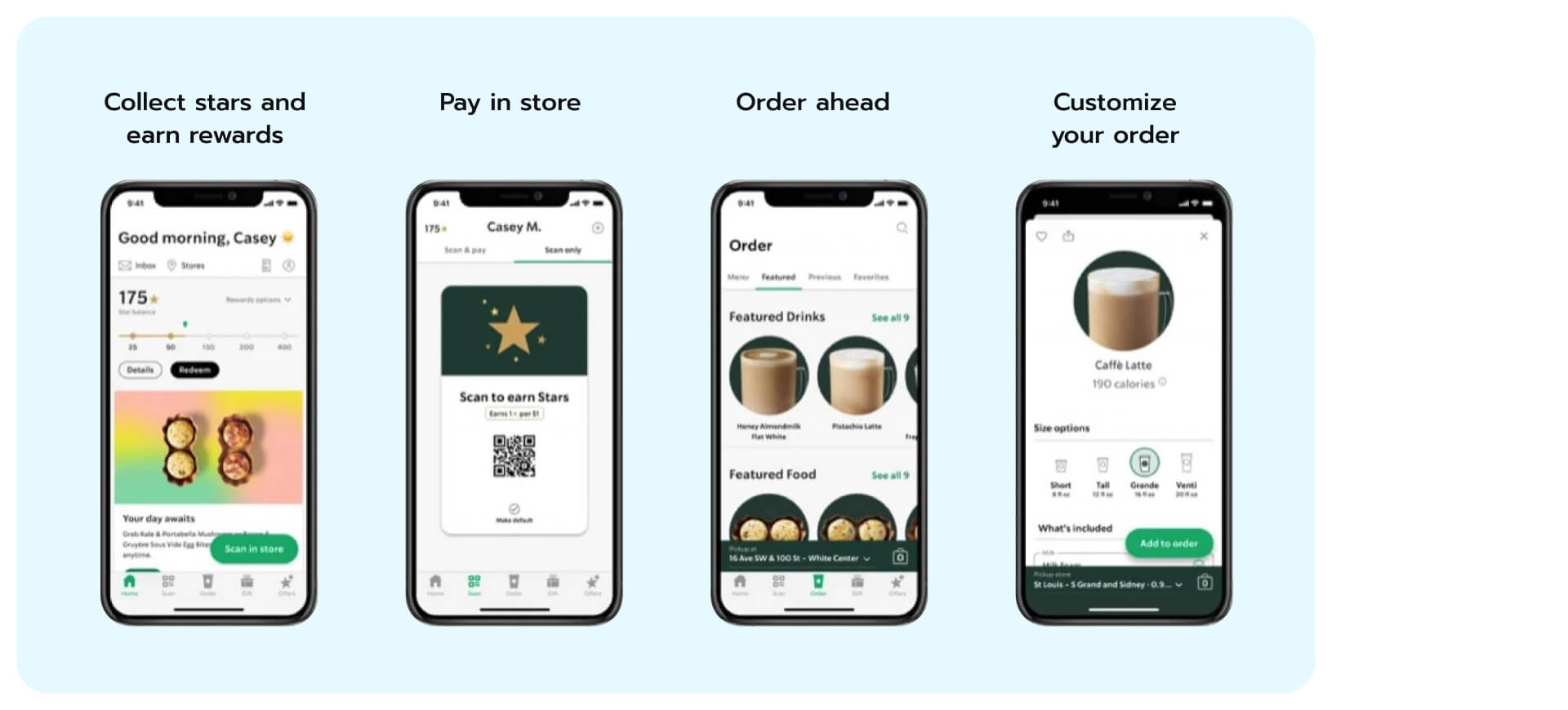 5 Reasons Why Your Business Needs a Mobile App Right Now
Some business owners believe that mobile app development, implementation, and marketing are luxuries that only corporations can afford. Some believe that mobile apps are the easiest way to create the next big thing. According to other versions, mobile apps are the best option for a startup to gain momentum. Well, as it is known, the truth is out there, so let's find out why your business needs a mobile app.
Mobile app development: why should you consider it?
Today we have no doubts about the popularity of mobile phones and apps developed for mobile platforms. We can think of so many charts and so many expressions proving that mobile is everything but just remember the feeling when you've left your smartphone at home. Feeling quite helpless, aren't you? Can tell you more, users have no intention to give an app neither their mobile phones nor their convenience that is tightly connected with the user needs mobile apps address.
Speaking about user needs mobile app development should address. Let's not forget that any business, be it a startup or a big corporation, should exist to serve users. So, user needs should be at the very heart of any business idea. It is an idea as a response to the user's need that will be one of the major success factors. Though very often business owners go too far with the 'brilliance' of their ideas forgetting about the needs of their clients.
Coming back to the reasons why business mobile app development shows better feasibility as compared to other tech ideas, let's discuss it in more detail.
Mobile is everywhere and first in a user need
It's a well-known fact that mobile devices today outnumber people in the world. It broadens horizons for mobile app ideas for your business by considering just mere numbers. If mobile devices outnumber people in the world so how many apps at least one mobile device can store?
We are rapidly approaching the day when using a desktop computer will be regarded as old-fashioned and completely inconvenient. Smartphones and nothing else will be used for almost any daily operations.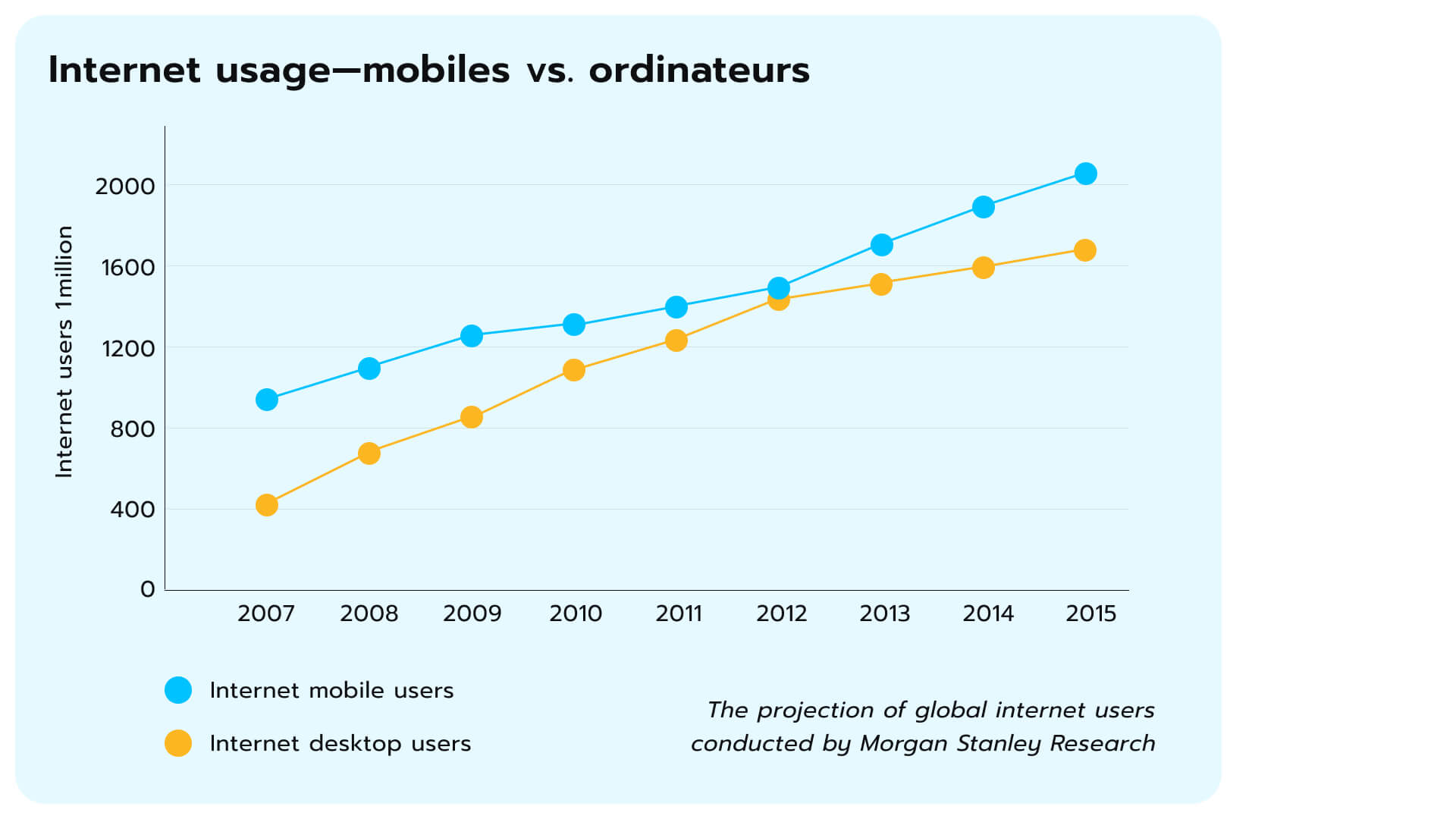 Desktop sales have been decreasing for years now as users have made their choice for a laptop, tablet, and smartphone. Statistics of mobile web vs. mobile apps also counts for the latter: even a year ago it was 15% to 85% where the winner is a mobile app.
Understand how and when your target audience uses their mobile devices, how they interact with other brands, conduct research, and make constant observations in any environment, at work or on vacation. With such understanding and analytical support, you have all chances to develop an attractive app that will be easy to interact with and share.
Your brand will be accessible from everyone's hand
Following the previous 'mobile is everywhere' statement, users will interact with your brand from anywhere, from their pockets, in their offices, in cafes and restaurants, and their homes, of course. Depending on a mobile app idea, the rate of customer engagement can be increased so rapidly that it will exceed expectations which are vital for any business.
At work or on vacation, be it New York or Shanghai, Cape Town or London, no worries, your brand will not be forgotten. Opportunities with a developed mobile app are almost infinite. The only two things you need are a brilliant idea and perfect software execution of this idea.
Creativity is a must for a great mobile app
You are ambitious and find popular business apps boring – fair enough – you've developed your company to stand out from a crowd, to make a difference, and to become an example of exquisite taste and great creativity. It's up to you to choose will your mobile app be just for fun or a B2B solution, but it will have a number of creative elements as you will decide to include it.
Micro-interactions, elements of the game, or the completed minigame – think out of the box. It's not only smooth UI that triggers the users. They need to be attracted, engaged, and retained by an unforgettable user experience. So just give users what they need to reach their goals by using your app with carefully designed experiences. Help them to achieve these aims as conveniently as possible.
If you include enough information about your company and address a need of a selected category of users, there's no reason you should not develop an app containing this or that number of elements.
Being creative and even bizarre won't be out of place, too, according to the current design trends; it can become a successful way to catch the eye of your user, and once again this goal is attained much easier with the help of a mobile app than a web or desktop soft.
Demographic diversity with a bias for the younger population
No matter what your business is, you should decide on a target audience. If your target demographic covers teenagers or millennials, you should seriously consider the production of mobile apps. Only serving the needs of seniors if you are a mobile tech startup might not be the best option. In all other cases, mobile apps have become deeply ingrained into everyday lives, from children to adults.
Give your audience what they expect and desire. What do teenagers want from a mobile app?
Something to chat and to chat a lot; something to share tons of photos; something to watch videos and listen to music. Apps similar to Snapchat, Instagram, YouTube, Kik, and others can become real daily habits of teens on their mobile devices. But they won't find much appreciation among millennials or the elder generation.
However, when considering teens as a core target audience, you should always mind that their mobile interests are changing extremely quickly. On the one hand, it might be easier to grasp their attention with a brand-new startup app and not be afraid of competition from major mobile app players or top apps. On the other hand, your primary task will make a difference and stand out from a myriad of your competitors among millions of startup apps.
Short time-to-market and reasonable cost to develop a mobile app
As compared to desktop and web systems, mobile apps are developed comparatively quickly. Don't be misled by thinking that a proper app can be built in the afternoon for $ 1,000. Simple apps with basic functionality and none of the third-party integrations are usually developed nearly in two months.
Apps of higher complexity which means third-party APIs, payment systems and back-end integration will take nearly three-four months, or even more to be released. Outstanding mobile apps require precise concept, thorough planning, and excellent implementation throughout all stages including discovery and design, and development.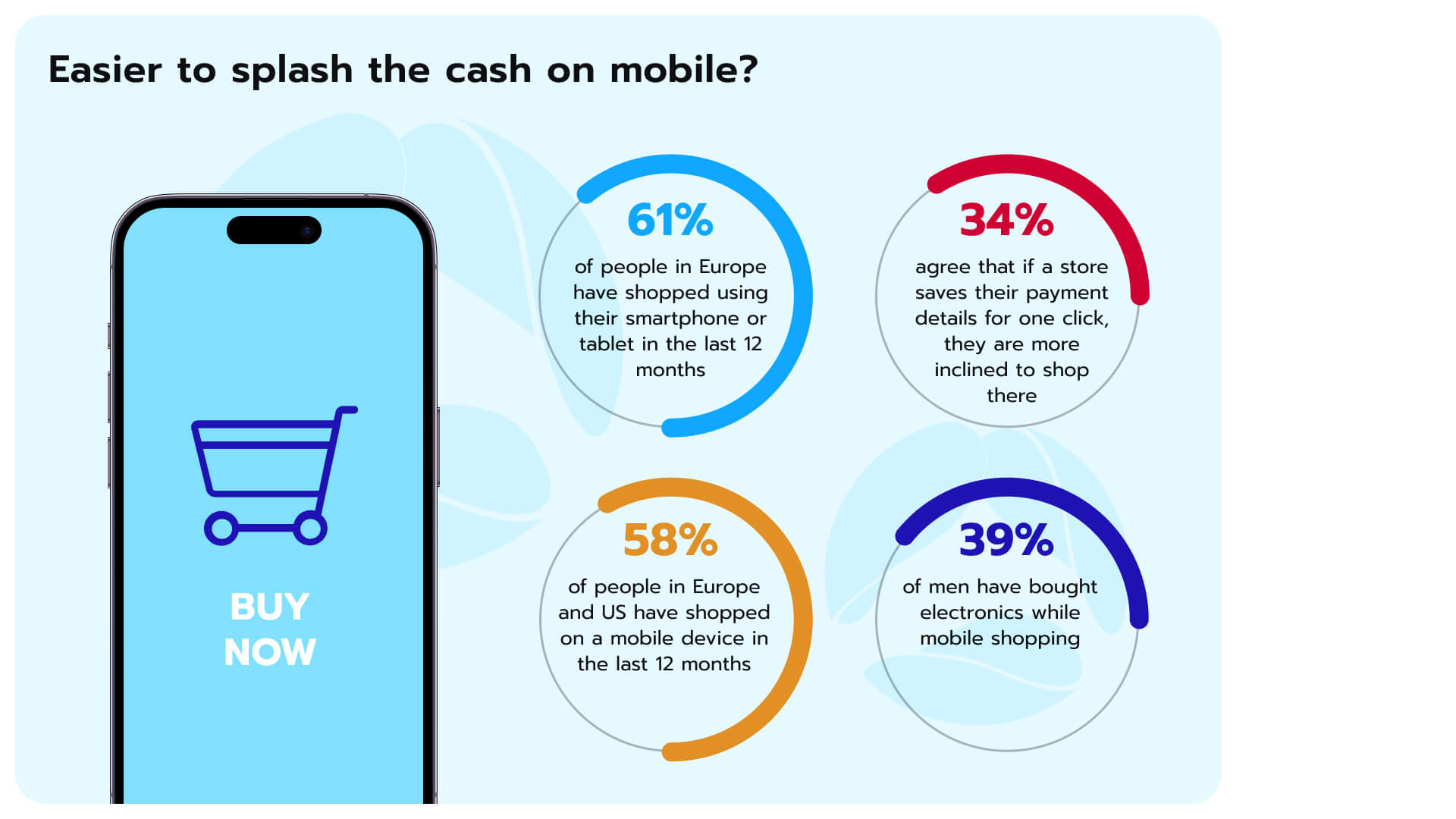 Providing that you are an early-stage startup, and you have a limited budget, you may decide to take care of business mobile app development yourself. Now you can arrange your time, expenses, and implementation frameworks as you wish since it will be only your time and only your cost. With the direct control over building and implementation of all the aspects of your idea into a mobile app for your business, it's you and only you who will be fully liable for all the delays or bugs that might and usually will appear. You should be a professional software engineer to deliver professional results.
Businesses of any size can consider hiring a devoted developer, another option to implement a mobile app, and to become one more viable way not to hold back. Especially considering the fact, you are starting to assemble your own engineering team, which might be very reasonable in light of the potential success of your app and expected business growth. However, the expenses of hiring developers might be too stiff to handle. Just think of insurance, working place, salary, bonuses, etc., and all that monthly.
One more and the most appropriate option is to establish a technological partnership with an experienced software development company. The more experience such company has in tech cooperation with businesses of any size – the better. Finding a company to delegate your mobile app development project usually, will guarantee you high quality of the engineering outcome and professionalism of the people you'll be working with.
Delegating the development of a mobile idea to a tech partner will also save development time and cost that an inappropriately developed software might entail. Of course, all the enumerated benefits will be possible only providing that you are working with real software development experts. With substantial experience in helping numerous businesses succeed, Perfectial has already discussed what a company should be aware of when selecting a tech partner for their mobile app in an article titled How to mitigate the risks of a mobile app development outsourcing.
Final Thoughts
With more mobile phones than people on the Earth, just imagine how considerably the number of mobile apps exceeds the number of mobile phones in human hands. How many apps do you have on your mobile device right now: here is a mobile app for this or that situation, satisfying diverse needs for multi-million users. Modern businesses cannot afford the luxury of underestimating the mobile strategy. For businesses, apps can keep your customers connected to your brand, help your business stay organized, and what is more important, help your business become more recognizable.
Amplify your security posture with Azure Key Vault.
Read more
Start a conversation
We'd like to hear from you. Use the contact form below and we'll get back to you shortly.