Data Architect
Our client's solution is a customer-to-business communication platform that supports a variety of communication channels (like SMS, MMS, IP Push, What's App. etc) in a unified manner. The platform is extended with billing, data reporting, and a portal for customers to manage their purchases and access. It also supports centralized customer management through customers' accounts. We are focused on value and insight generation, and you will play a critical role in strengthening our analytical presence in the Chat Commerce market.
Cooperation type: Full-time
Technology stack: Data Engineering
What you bring along:
6+ years of hands-on experience as a Data Engineer;

Experience with AWS Data services. Athena, Redshift, Kinesis, Kafka, Glue, S3, Lake Formation;

Knowledge of

one or more database technologies (MySQL, PostgreSQL, SQL Server, Oracle);

Ability to use

BI tools and technologies (Talend, Power BI, SiSence);

Confidence in using of

Big Data technologies. Hadoop, Spark, Hive, MongoDB, Presto, Flume;

Experience with complicated account hierarchy, security groups, VPCs, AWS managed services, S3, ELB, EC2 Auto Scaling, Lambda;

Familiarity with Agile and Scrum methodologies;

Hands on experience leading large-scale global data warehousing and analytics projects;

Significant experience developing Enterprise Grade applications at scale;

Understanding of database and analytical technologies in the industry including MPP and NoSQL databases, Data Warehouse design, BI reporting, and Dashboard development;

English – Upper-intermediate or higher.
Nice to have:
Data Architecture Certification;

TOGAF Certification.
This is your mission:
Design and develop highly scalable data ingestion and processing frameworks to transform a variety of datasets, capture metadata, lineage and implement data quality using AWS cloud services;

Work closely with Data Modelers and Data Engineers to define and evolve our data model support data analytics activities, and ensure platforms scalability;

Ensure data models and architectural patterns fit Product requirements and overall product value prepositions;

Work closely with the data delivery teams to drive execution and continue improvement of Data Products;

Design, implement and document technical Data solutions using AWS Data services and solutions;

Perform problem resolution and root cause analysis along with recommending and implementing preventative techniques;

Review existing ETL architecture and frameworks to improve performance, manage costs and drive efficiencies;

Manage priorities, estimation, and Data Architecture artifacts in support of Data Product development.
Your benefits:
Our employees get regular performance and salary reviews;

We offer an attractive social and benefits package;

Everyone at Avenga is subject to professional growth via our mentorship program;

The company provides extended training and certification opportunities;

We foster professional freedom by offering free-of-charge English courses from A1 to C2;

We stay up to date with the industry by embarking on tech talks, webinars, conferences, and hackathons;

Avenga cares for its employees well-being by providing well-rounded health insurance coverage and fitness compensation programs;

Our employees' families are no less important, as we offer maternity aid and financial support for a number of family reasons, including marriage and childbirth;

The company fosters a sense of professional belonging and an environment of togetherness: we achieve things together and celebrate our milestones.
Iryna Nyzhnia
Senior Recruiter
Didn't find a suitable vacancy?
Send us your CV.
Want to refer a friend?
Contact us!
Reason 1
More than just a place to work
Avenga is a perfect environment for anyone eager to build a successful meaningful career, as we work with both global and local projects.
Reason 2
Continuous care for people
Our employees are the company's biggest asset. The reason we excel at projects is because we take proper care of our professionals who stand behind the solutions we deliver.
Reason 3
Global unity
We are an international team of like-minded digital transformation proponents from Ukraine, Germany, Poland, the US and Malaysia.
Reason 4
Sustainable growth
We care for the planet and we care for people. This is why we aspire for sustainable excellence when it comes to setting up processes at Avenga and how we choose the projects we work on.
Reason 5
Mature experts you will cherish working with
Avenga is a self-development organism where seniors grow by mentoring juniors and vice versa.
Reason 6
Constant professional development
We believe there is always room  for improvement. We will foster your growth by guiding and supporting you along your chosen path.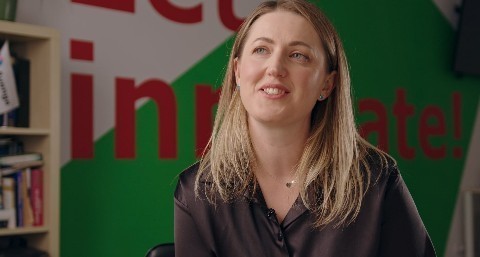 Avenga team
Your competitive advantage