Blood Donation App
Blood Donation App
1,000 installs with over 500 active users, acc. to Google Play Console stats

The development of the Bank Krwi app was initiated by our employees. We are a value-driven team, conscious of human needs.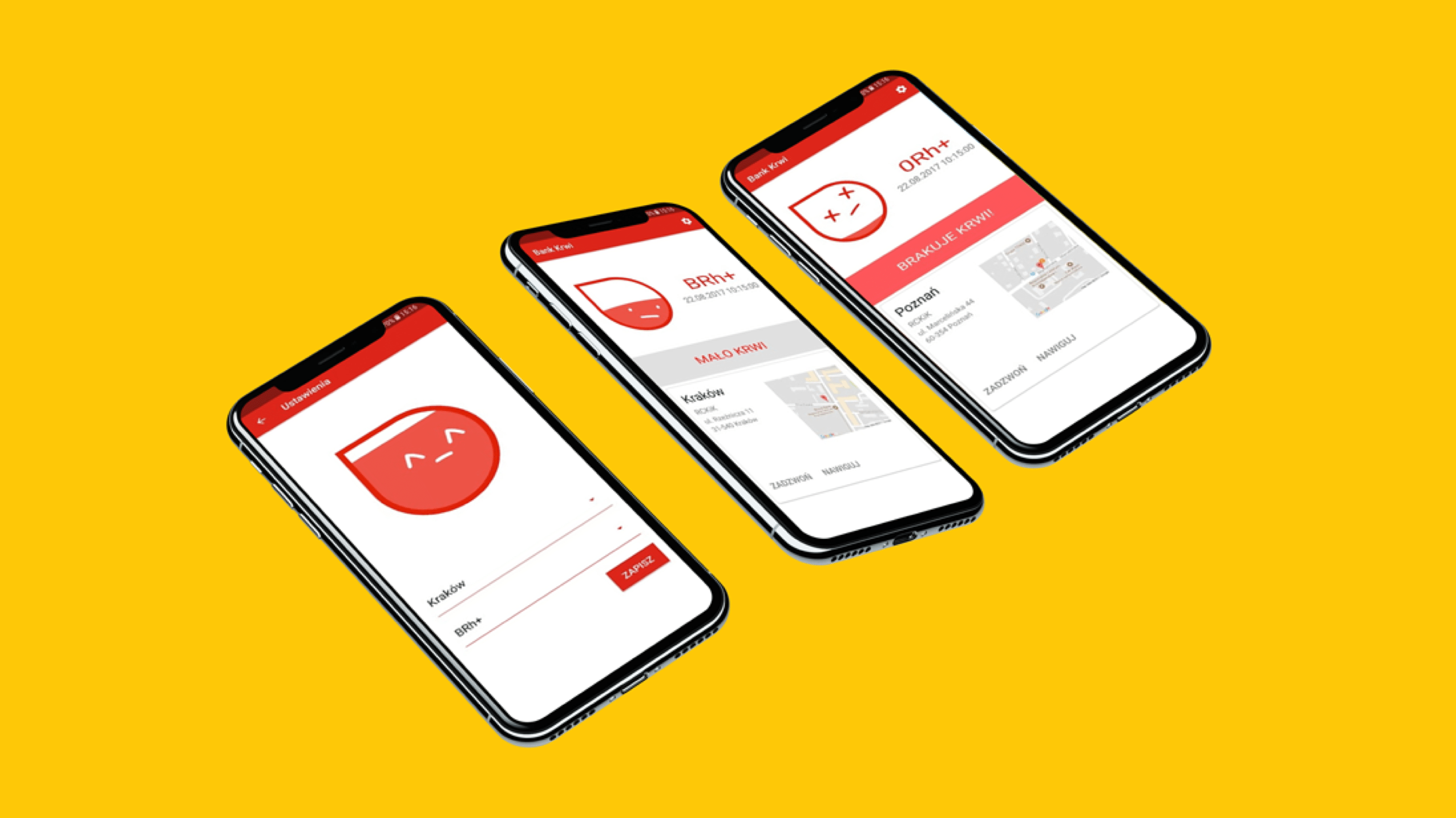 According to the Red Cross, someone needs donated blood every 2 seconds in order to survive surgery, cancer treatment, a traumatic injury, etc. Patient care starts with a person making a lavish donation – his or her own blood. Every time a patient receives whole blood, plasma, red cells or platelets, blood donors save another life. We, at Avenga, make it a special point to contribute to this mission with the help of technology to make this easier.
Our team developed a free mobile app, Bank Krwi, which assists blood donors in Poland. This totally free Android-based application is our industry-specific contribution to the community. With Bank Krwi, one can check the need for blood units in the blood banks all over Poland. The Bank Krwi application allows the donor to select the preferred blood bank center location and the availability of a certain blood type there. The beauty of our app is that it's utterly easy to use: pick a location, pick a blood type and the next thing you see on the screen is the demand level (high / medium / low) for it.
Moreover, whenever there is an urgent need for a specific blood type, the app sends a push notification to users for the donation. You are welcome to try out  Bank Krwi; download from Google Play Store.