Stories
We serve clients from various industries by helping them face their business challenges. If there's one thing we are proud of, it is without a shade of doubt, our clients' success.

Accelerating the growth of new digital product for Food ordering platform
OLO | Digital Transformation
We helped to build an online enterprise-grade food ordering platform used by many of the country's largest restaurant chains and millions of users.
Learn more
UMA, an AI-powered assistant for intelligent workplace
UMA | Computer Software
Avenga's team co-developed a unique UMA platform, which is a privacy-first digital assistant for enterprises that transforms an office into a smart workplace with AI and business intelligence.
Learn more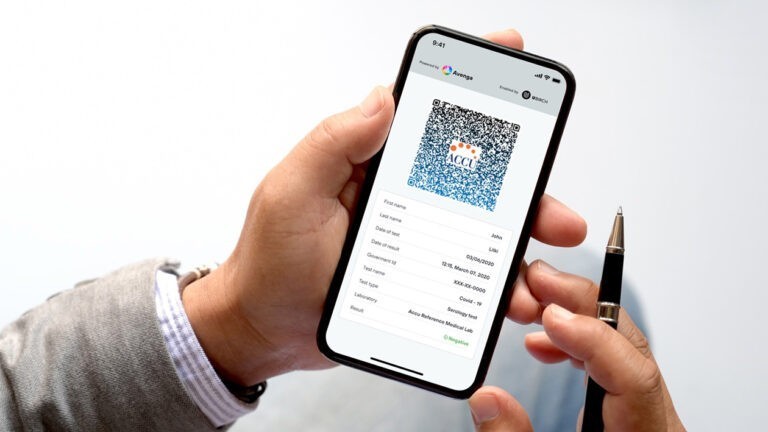 Security-first system for COVID-19 test results in the blockchain
AccuReference Medical Lab  |  Pharma & Life Sciences
A blockchain-secured solution is specifically built to tackle personal data protection issues in the delivery of medical test results. It can be applied to digital health, clinical research, security, and controlled access areas.
Learn more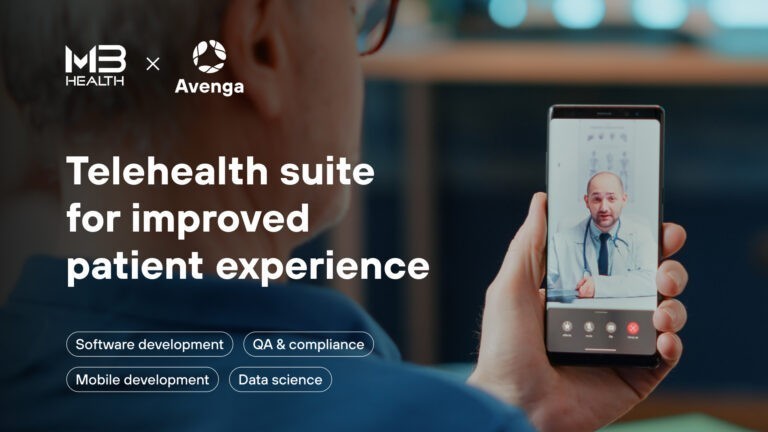 Telehealth suite for improved patient experience
M3 Health |  Pharma & Life Sciences
A set of mature telehealth applications and their comprehensive integration into the health cost containment and care management platform for instant access to users' healthcare needs.
Learn more
Custom Solution for Advanced Analytics
Global biotech company  |  Pharma & Life Sciences
Our client is the top pharmaceutical group – the world's number 1 in biotech with 17 biopharmaceuticals on the market developing medicines in oncology, immunology, infectious diseases, ophthalmology and diseases of the central nervous system.
Learn more
HDI "Firmen Digital"
HDI  |  Insurance
HDI stands for insurance and pension solutions in life, property and casualty insurance. Along with its industry solutions and modular insurance packages, HDI also offers comprehensive coverage for small and medium-sized companies in the retail, service and trade sectors.
Learn more
Frontend development for Opel, Vauxhall and 26 markets
Opel  |  Automotive
Opel is one of Europe's largest car manufacturers offering not only the vehicles, but also the digital services to its customers and wide dealership network.
Learn more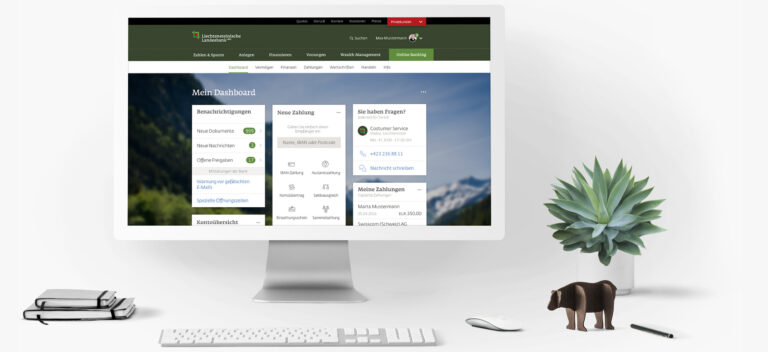 Liechtensteinische Landesbank
The Liechtensteinische Landesbank (LLB)  |  Financial Services
The Liechtensteinische Landesbank (LLB) is shaped by more than 150 years of tradition. Since 1861 it has been the bank for the country, population and economy in the Sovereign Principality of Liechtenstein.
Learn more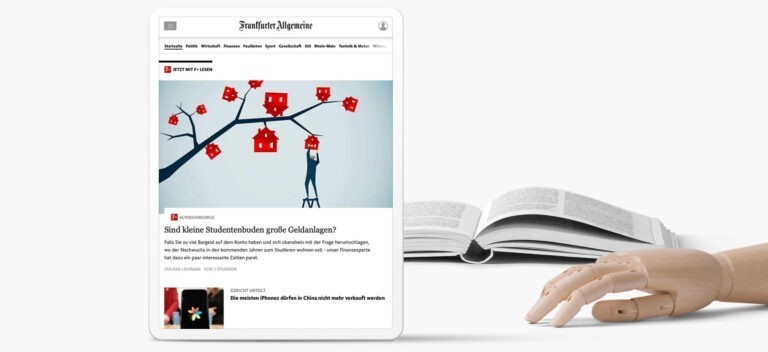 Frankfurter Allgemeine Zeitung (publisher)
Frankfurter Allgemeine Zeitung (F.A.Z.)  |  Media
Around 300 editors work daily at the Frankfurter Allgemeine Zeitung on one of the leading news portals in Germany. Business news, politics, sports, culture, financial market analyses or the latest news from science and technology: The news portal FAZ.NET covers all sections.
Learn more
Custom content distribution for car dealers
Mazda  |  Automotive
Mazda is a global vehicle manufacturer, founded in Japan and started its branch Mazda Motors Germany in 1972, which tailors its products and services nationwide as well as successfully operates an extensive dealership network.
Learn more
Challenge us
We'd like to hear from you. Please use the contact form below and we'll get back to you shortly.