How Telemedicine and Telehealth Are Helping Us to Tackle the Coronavirus Pandemic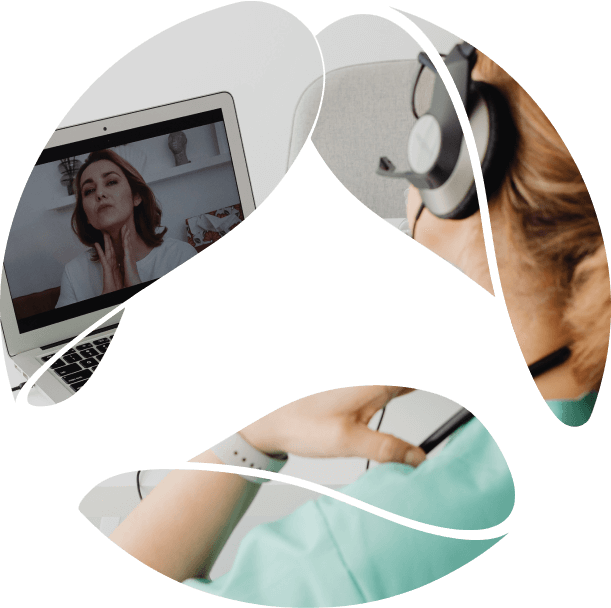 How Telemedicine
and Telehealth
Are Helping Us
to Tackle the
Coronavirus
Pandemic
The ruthless reality of COVID-19 forces us to change the way we obtain a doctor's consultation. Because of the coronavirus outbreak, many patients have had to adapt to substantial changes in the way they communicate with doctors in order to remain adherent with quarantine and social distancing rules.
Though telehealth services have been around for years, the coronavirus pandemic has turned telehealth into the safest and the easiest method to receive a whole variety of health care. Fortunately, getting a doctor's consultation online has never been easier thanks to the numerous digital options we have at our fingertips. Telemedicine and telehealth services come in handy and help us to get a professional doctor's consultation online, so we can stay at home and not risk our own health and the health of our family members.
The increased demand in telemedicine skyrocketed with the beginning of the COVID-19 pandemic. Today, over 20,000 telemedicine video sessions are happening every day. With the help of telemedicine, patients can get the right medical care at the right place and at the right time.
→ Discover a real-life example of how data science can help with the COVID-19 crisis 
How telemedicine differs from telehealth?
Telemedicine is an interactive remote medical service that allows for talking with a doctor, physician or medical expert in real time. All kinds of primary and specialty medical and mental health care can be delivered via telemedicine.
Telehealth is a bit broader term than telemedicine. It allows the gap to be bridged between the doctor and the patient. Medical professionals can engage in meetings or medical consiliums to discuss cases via video-conference, or conduct robotic surgery via remote access. Clinicians can also conduct physical therapy via digital instruments and apps, and can test patients and forward the results among different medical facilities so they can be interpreted by experts. With the help of telehealth solutions, clinicians can monitor real-time patient health data, collected from wearables and biosensors.
How COVID-19 has changed telemedicine
Telemedicine usage has been magnified remarkably as a result of COVID-19.  Many hospitals did communicate with patients remotely using telemedicine services before the coronavirus outbreak, but it wasn't that widespread.
For example, at the Austin Regional Clinic, just a little fraction of patient visits were happening through telehealth platforms before the coronavirus outbreak, and now more than half of the visits are happening via telemedicine platforms.
The Cleveland Clinic logged on average 3,400 telemedicine visits per month before the COVID-19 pandemic. However, in March the clinic logged 60,000 telemedicine visits.
Forrester Research reports that the number of telemedicine interactions will reach 1 billion by the end of 2020.  
More and more patients are now able to get in touch with doctors and at the same time obey social distancing rules.
Before March 2020, NYU Langone Health in New York reported 50 telemedicine sessions per day via its emergency care telehealth service. In March, the platform averaged 900 telehealth visits a day. Now the clinics employ 170 doctors to respond to telehealth sessions, compared to just 35 doctors three weeks ago. About 80% of virtual care sessions have a cough as the chief complaint, followed by fever.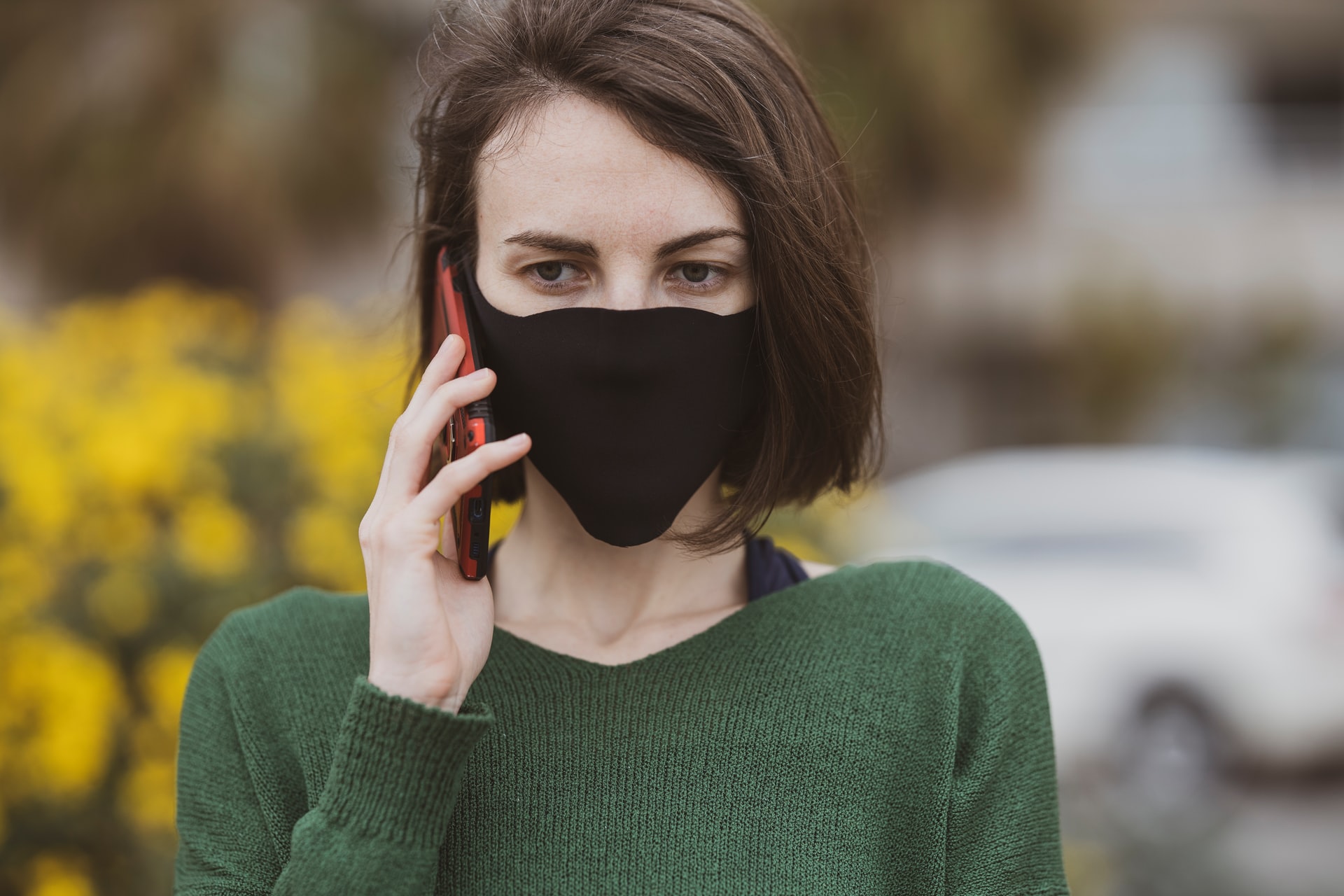 → Learn more how pharmatech, science, and governments use technology to fight COVID-19
How do telehealth and telemedicine help to tackle the coronavirus pandemic?
CNBC reports health care visits will reach 200 million in total by the end of this year, and this number is drastically higher from the original expectation of 36 million in 2020. 
Telemedicine supports the traditional healthcare system during these pandemic times
The world's healthcare system is near to being overwhelmed because of COVID-19. Telemedicine platforms provide the needed relief and add a unique opportunity for patients to immediately connect with healthcare professionals. With a huge shortage of medical personnel at every level of public health infrastructure all over the globe, remote care is a lot more accessible than actual physical interactions with care professionals.
Telehealth increases medical care value and affordability
Remote medical consultations and online healthcare save patients time and money. Telehealth decreases patient transfers and emergency care center visits, and helps patients to cut their expenditures on healthcare.  Additionally, telemedicine helps address the exhaustion of clinicians by lessening physicians' drive times and providing more time to actually communicate with patients.
Telehealth halts the virus spread 
Healthcare professionals are becoming infected with COVID-19 at a very high rate. Patients that are asymptomatic can still spread the virus. In this circuit, doctors themselves can be an important component of the coronavirus transmission. Virtual telehealth consultations help to triage patients without increasing the risk of spreading the virus.
Telehealth helps to keep patients away from crowded rooms
As the biggest part of the world's population is on lockdown in an attempt to flatten the coronavirus curve, people are increasingly using technology to connect with doctors and healthcare professionals regarding chronic diseases and illnesses they have. Therefore, many in-person visits are rescheduled to be conducted online with the help of telehealth solutions. In such a way, telemedicine helps to reduce the exposure of healthy patients to COVID-19 and keeps them away from crowded waiting rooms.
Telemedicine helps to 'filter out' anxious and worried patients
Many US hospitals have already reported a drastic increase in urgent care visits last month. The Cleveland Clinic reported that 75% of their calls were coming from patients worried that they had COVID-19.
Some of these patients are in the low-risk group and are just anxious and concerned about being sick with the coronavirus.  Telemedicine helps to screen out the 'worried' patients and free up healthcare resources for the patients that really need medical support.
Telehealth becomes accessible for patients everywhere
Before the coronavirus outbreak, telemedicine services were accessible only for patients living in remote areas and were used for specific and quick virtual check-ins. Further, physicians and nurses were paid less for a telemedicine visit than for a physical one. The government has waived the strict regulations and now doctors can treat patients across different locations.
Telehealth helps people with disabilities
It is estimated that 10% of the world's population (approx. 760 million people) have some form of disability. The growth of the human population, aging, and chronic medical conditions that exist throughout life magnifies the need for medical and rehabilitation solutions. Recent studies indicate there is a shortage of speech-language doctors and other rehabilitation specialists that deliver medical care to people with disabilities. Telemedicine and telehealth technology offer solutions to this challenge, especially for people with speech pathologies.
If you are looking to develop a telehealth or telemedicine service for your company, get in touch with us.
→ Take a look how Avenga has developed a set of telehealth applications to improve patient experience 
Barriers to telehealth and telemedicine adoption
Health insurer reimbursement issues
Before the COVID-19 pandemic outbreak,there was no obvious way to monetize the practitioners' time and effort. Both governments and private health insurers were quite reluctant to reimburse patient expenditures for telemedicine visits. Physicians were paid just half of the amount they normally received for an in-person visit. Insurers tended not to add telehealth and telemedicine consultations for reimbursement because they were fine with the current status quo and wanted to keep medical costs as low as possible. As a result, the doctors weren't motivated to conduct telemedicine sessions. As the coronavirus spread with greater speed, medical insurers have increased their payments for telehealth visits, so now they pay on-par with in-person doctor consultations.
Not all telehealth solutions are compliant with HIPAA and HITECH
The video service used for telemedicine consultations has to be compliant with HIPAA standards.  HIPAA (Health Insurance Portability and Accountability Act) sets boundaries on who can access personal health records when it's being processed digitally and safeguards the privacy of a patient's health information. HITECH (Health Information Technology for Economic and Clinical Health Act) ensures the telehealth and telemedicine providers are adopting privacy and security protocols for healthcare data and introduces heavy penalties for noncompliance with HIPAA. Not all services used for telehealth and telemedicine are compliant with HIPAA and HITECH and use end-to-end encryption.
Patients in rural areas may not be able to benefit from telemedicine 
There's a large digital division between people living in rural areas and metropolitan areas. Approximately 40% of people living in rural areas still lack access to an adequate internet connection, reports the American Hospital Association. About 26% of people living in rural areas are not 'smartphone-dependent', meaning that they have a smartphone but lack the uninterrupted internet access at home, as per a Pew Research Center study.
BUT: Asynchronous telemedicine instead of real-time can help solve this issue of low internet broadband. Patients can record medical information and send it to the healthcare institution where it will be reviewed by a clinician or practitioner, and responded to.
Senior citizen patients may lack the technological skills to use telemedicine
Many aged patients may not be as advanced in utilizing the full potential that telehealth has to offer, as they are simply not as progressive in using PCs and smartphones, as the younger generations.  Moreover, three-in-ten adults (29%) that earn less than $30,000 a year do not have a smartphone, according to the Pew Research study.
HOWEVER, this issue can be easily tackled with the help of a family member (or a friend) that can teach their parents how to make the best use of online telehealth solutions. As per the Pew Research study, digital and smartphone technologies are omnipresent among people that have a household earning of more than $100,000 a year.  
Telehealth has some limitations 
In some cases, telemedicine visits cannot replace physical check-ups. Doctors can't listen to the patient's lungs or do an X-ray to check the patient for pneumonia on a telemedicine visit. However, a surprising number of medical measurements can be conducted digitally. Currently, there is a wide range of medical devices and biosensors available that can do practically anything, from measuring your blood pressure and blood oxygen levels, on up to even conducting electrocardiograms.
BUT, telehealth can also provide doctors with a more comprehensive view via 'observation around the home' and it is quite versatile when it comes to certain types of healthcare, leading to: doctor's consultations, virtual check-ins, mental health appointments, and writing medical prescriptions after a telehealth session. Around 50-80% of the work physicians do, depending on their area of practice, doesn't require it to happen in a healthcare office and can be proficiently delivered via digital mediums.
→ Discover how artificial intelligence (AI) and deep learning are safeguarding us from COVID-19
Telemedicine will be here to stay
The world will never be the same as we knew it before; the same can be said for healthcare. Telemedicine has many benefits: it safeguards hospitals from worried patients clogging emergency rooms, increases the affordability and accessibility of medical care, halts the virus spread and relieves an overwhelmed healthcare system from crowds of patients.
Still, there are several barriers to wide telehealth adoption, like low insurer reimbursement rates, non-compliance with healthcare privacy and security regulations like HIPAA and HITECH, unstable broadband access in rural areas and the lack of technological skills. However, these issues can be easily tackled. If you'd like to develop a telehealth solution, contact us using the form below.
Telemedicine has proved itself as efficient and has durable solutions for precaution prevention and treatment to reduce the spread of coronavirus. Being accessible 24/7, telemedicine has become a de facto healthcare provider and is well sought after over preliminary sources of consultation with a doctor.
How Avenga can help you build a telehealth solution
Avenga has extensive experience in developing telemedicine solutions for our clients. We help our clients to transform how people access telemedicine around the world and create new types of medical experiences — with greater accessibility, outcomes, and value.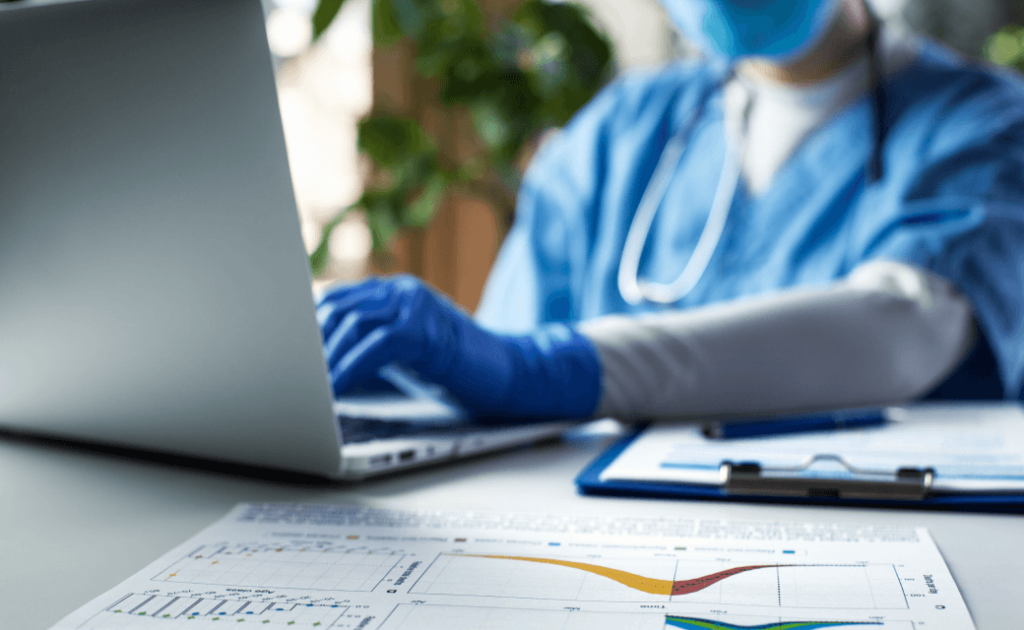 Discover the latest clinical research trends in Amazon Omics, and explore how the phenomenon revolutionizes data analysis and precision/personalized medicine.
Read more
Start a conversation
We'd like to hear from you. Use the contact form below and we'll get back to you shortly.