It's Now or Never for Pharmatech and Healthtech to Reinvent Care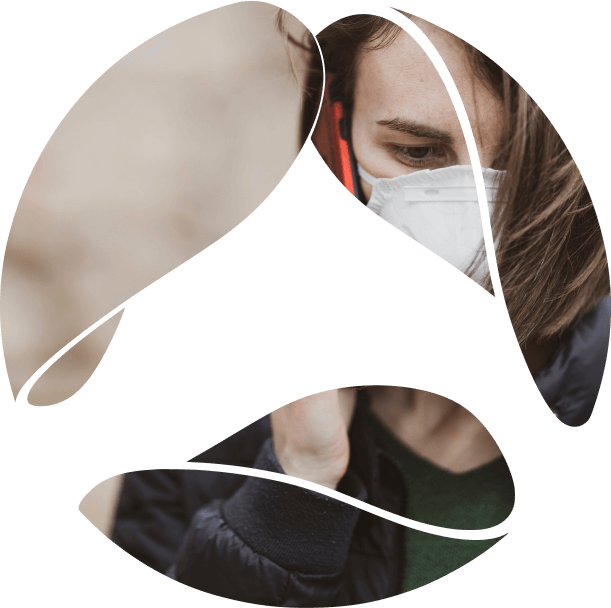 How Pharmatech and
Healthtech Use
Technology to
Fight COVID-19
When it comes to the current development and future of the pharmaceutical and health industry, most studies see it as defined by the use of innovative digital technologies. Industry leaders already employ a range of new tech; clinical trials, drug development, and patient treatment previously benefited from the use of digital tools.
The outbreak of COVID-19, caused by the SARS-CoV-2 virus has, unfortunately, created conditions for a lot of these solutions to be tested in extreme and urgent conditions. The pandemic has also presented professionals with new challenges and the need for speeding things up. As the Coronavirus spreads around the world at a never-before-seen rate, we find ourselves in a ticking clock situation where urgency is of the utmost importance. Every breakthrough that can help better treat and accommodate patients can literally save thousands of lives.
Even by the most optimistic predictions, we are still at least a year away from developing a functional vaccine and controlling the spread of the epidemic. The leading pharmaceutical and medical companies in collaboration with world governments and the WHO are accelerating their efforts to implement modern digital tech in several areas that could help fight the disease. Besides researching potential treatments and vaccines, they are working on faster detection of the virus, monitoring cases worldwide, and providing better and safer conditions for both medical staff and patients. We'll go through some of the examples that are using cutting-edge technology in managing the outbreak.

How PharmaTech, Science, and Governments Use Technology to Fight COVID-19
Improving patient assessment and test kit accessibility
When timely diagnosis is instrumental in saving lives, testing as many people as possible is essential.
EverlyWell, the at-home testing kits provider, has announced that the first batch of COVID-19 home testing kits will be available as of March 23rd. Patients with corona-like symptoms will be able to order the test online and have it shipped overnight to their home, thus avoiding unnecessary exposure. After shipping their samples to the lab, the results should be ready in 3-5 days. In case the test is positive, patients will be provided with telehealth consultation.
Telehealth company Ro is offering an online triage assessment for those who might be experiencing symptoms. Developed using the guidelines by CDC and the WHO, Ro's risk assessment uses self-reported information to determine the initial possibility of infection. In the case of positive results, patients will be provided a free consultation with a licensed physician.
Israeli Sight Diagnostics, provider of blood analyzers, is making their OLO device for rapid FBC (full blood count) available for COVID-19 testing. OLO will be used in Sheba Tel Hashomer, Israeli's flagship hospital, enabling quicker results while collecting samples from patients at a much lower risk to health professionals.
Another instrument to reduce the load on hospitals is provided by Bright.md. They have updated their virtual health-care platform, SmartExam, so it can screen for the coronavirus. As soon as a positive screening is detected, the test result will be forwarded for a more in-depth evaluation.
In China, the Shanghai Public Health Clinical Center, in collaboration with Yitu Healthcare, have developed and launched the Intelligent Evaluation System for Chest CT's for the Coronavirus. Using AI-powered diagnosis and quantitative evaluation, this system is capable of detecting and grading various lung diseases. This can be done automatically and greatly improves the efficiency of treatment, as well as determining further courses of action.
A new app, released by the Chinese government and integrated with the most popular platforms in China, is enabling people to verify if they have been in close vicinity of a potentially infected person.
Veredus Laboratories from Singapore have had their VereCov Detection Kit authorized by HSA (Health Science Authorities). Developed in cooperation with Home Team Science and HTX CBRNE Centre of Expertise, this kit is ready for use in laboratories for in-vitro diagnostics. It will provide precise detection, while saving on time and cost.
A team at iHealthTech, led by Assistant Professor Shao Huilin in Singapore, is developing a testing kit based on the existing enVision, that will be able to reduce detection time to a mere 30-60 minutes. Also, it requires only a small sample amount and can operate at room temperatures.
→ Read our article on Pharma readiness for AI. Special edition: COVID-19
Monitoring the outbreak and detecting the spread
In order to better understand the virus patterns and prevent further spreading, it's necessary to have extensive and complete information on new cases and the death toll throughout the world.
RMDS labs, led by DR.Alex Liu and Wuhan University scientists, are developing a system for monitoring the outbreak using AI and machine learning. The system will also find its application in use predicting the potential effects of the COVID-19 on the economy.
CSSE, the research department at Johns Hopkins University has presented a live dashboard that tracks the spread of the Coronavirus in real-time using data from the WHO and the CDC. Available for desktop computers and as a mobile application, the dashboard aggregates information, maps, and charts with all the latest data worldwide.
Buoy Health and Healthmap collaborated on a feature that presents a broad COVID-19 landscape by gathering the information from news outlets, chat rooms, and community forums.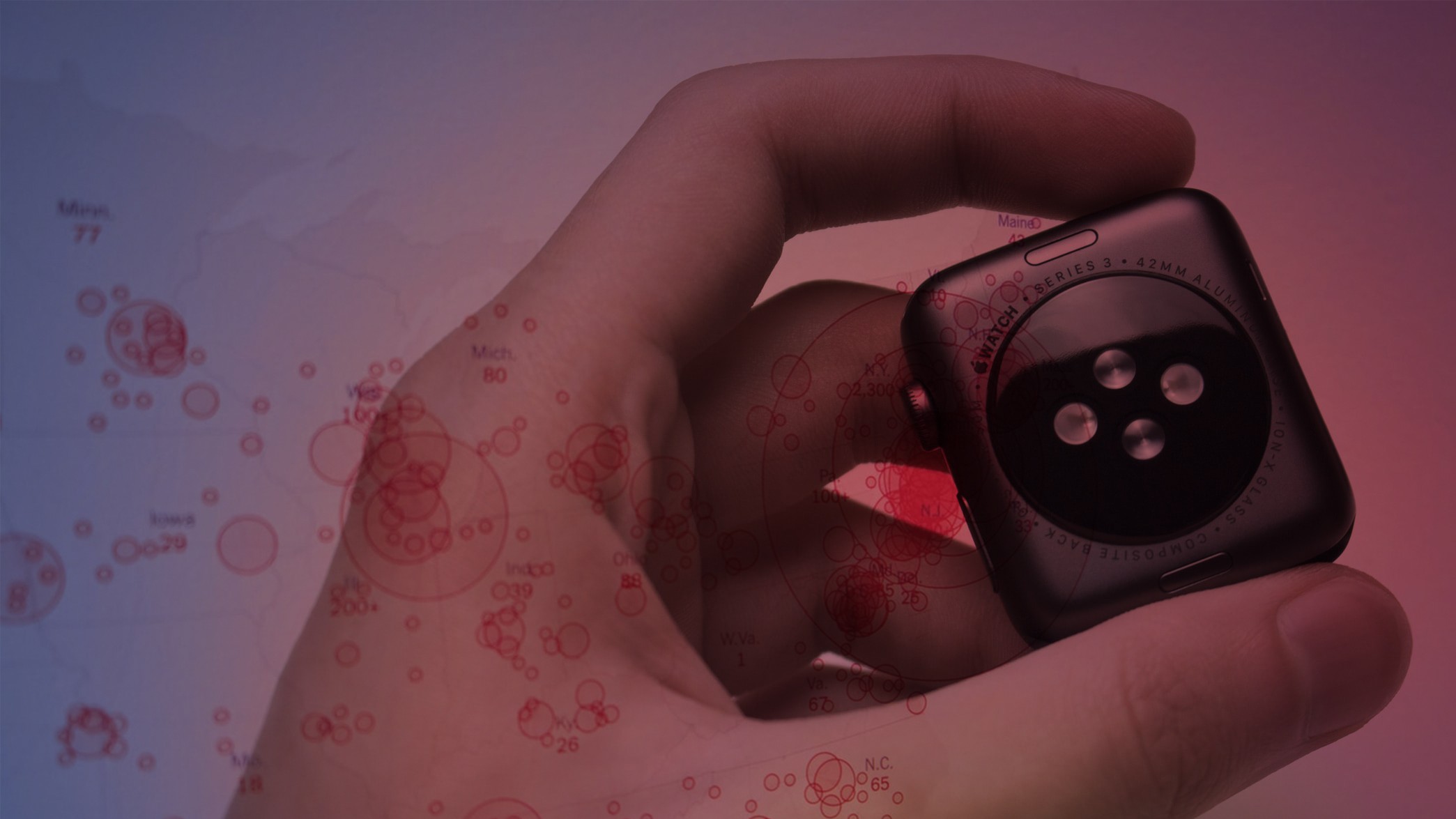 Drones, robots, and wearables
Some devices and gadgets normally used for different purposes have been adapted to serve as tools to fight the Coronavirus outbreak.
The Chinese government has employed drones in an effort to increase the discipline of its citizens regarding public health instructions. The human-operated drones are cruising the cities giving warnings and instructions to the citizens who do not follow government-issued recommendations.
Robots are extremely useful as they reduce the need for direct contact with infected patients. They can be used to perform preliminary checks and communicate results to staff outside the infected area. Also, robots have proven to be effective when it comes to food delivery, as well as cleaning and disinfecting contaminated spaces, such as on airplanes.
Medical Staff at Shanghai Public Health Center and 4 other Chinese hospitals have been using wearables as a means to reduce contact with potentially infected persons. These wearables are equipped with sensors that can provide valuable information, such as body temperature, and heart and respiratory rates.
If you are a healthcare or a pharmaceutical organization looking for custom software development, CRM, ERP, data management solutions, feel free to contact Avenga. We have extensive experience in software development for GSK, Roche, QPharma, M3Health, Instem Clinical and other companies.
→ Read our article on Mobile Health and Pharma: Industry-specific benefits
Vaccine development
At this moment, a number of the world's leading pharmaceutical companies are working on developing a vaccine for COVID-19.
DeepMind is using machine learning to analyze the structure of six proteins linked to the Coronavirus. They are hoping it will provide medical scientists with the necessary data to help them develop a vaccine.
Virtual Clinical is trying to speed up vaccine development through facilitating clinical trials and conducting them virtually. Virtual trials, compared to human ones, can significantly reduce the cost and time needed.
The Norwegian government, specifically the Norwegian Coalition for Epidemic Preparedness Innovations, has called for new funding to speed up vaccine COVID-19 development and also to foster new technologies that will be of use in the future.
The German pharma giant Pfizer has also joined the efforts. They have started working on a vaccine in cooperation with BioNTech.
Will all of this actually help us?
Developing a vaccine usually takes 10 to15 years. PharmaTech companies currently find themselves in a situation where the results are needed ASAP. Every day the pandemic is prolonged, it can mean the difference in thousands of lives. Giant leaps made in technology have sped up development processes, up to a certain point, but research is always a lot of trial and error, and it takes up valuable time that we don't have. Not to mention money, resources and available data, which are often scarce. That is why it's essential that technology plays in tune with science and mankind's urgent needs in order to make this combo really work.
Avenga is joining pharmatech and healthtech efforts to prevent the COVID-19 from spreading. Get in touch with us to build an impactful software that helps your organization to thrive.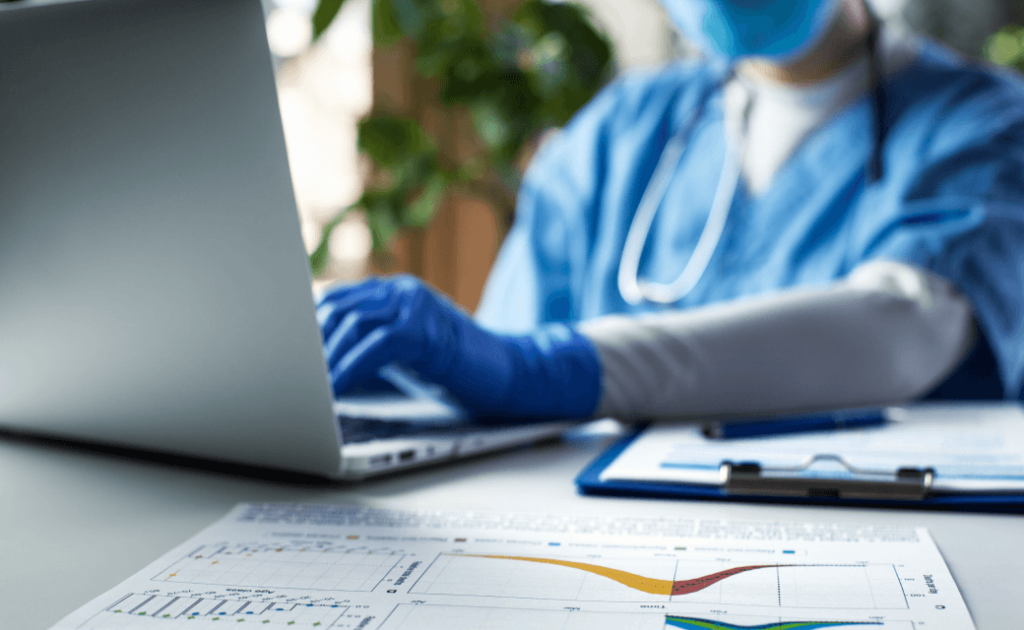 Discover the latest clinical research trends in Amazon Omics, and explore how the phenomenon revolutionizes data analysis and precision/personalized medicine.
Read more
Start a conversation
We'd like to hear from you. Use the contact form below and we'll get back to you shortly.