Senior Python Engineer
Avenga is looking for an experienced Python Engineer to join our team. Our customer is the top data company that enables responsible marketing for brands, agencies and platforms.They concentrate on brand safety and brand suitability. The company creates targeted video ad placements assuring brands can safely and effectively scale their video ad campaigns based on unique brand preferences.
Cooperation type: Full-time
Technology stack: Python, AWS
Share the opportunity
What you bring along:
Bachelor's or Master's degree in Computer Science or related field with 4+ years of software development professional experience;

Familiar and aligned with CI/CD and Agile practices;

Fluency with Python language;

Experience with distributed systems, cloud infrastructures and applications, micro-services architecture and web APIs (RESTful and GraphQL);

Strong foundation in data structures, algorithms and software design;

Thorough testing and code review standards/practices;

Experience with RDBMS (PostgreSQL, MySQL);

Knowledge of NoSQL databases (MongoDB, Redis, etc);

Intrinsic drive to learn and experiment with new technologies, be creative and innovative, make a difference.
This is your mission:

Use your technical and creative genius in designing, developing, implementing, and deploying solutions;

Improve and optimize existing solutions, troubleshoot and fix reported bugs;

Employ agile approach to software engineering;

Develop taxonomy and models for automation and optimization of video ad campaigns;

Write clean, tested, and well-documented code;

Collaborate with a multifunctional team of QA, Product/Project and Dev Engineers with code review, testing tactics, share knowledge, mentor other members, utilize pair programming and other engineering collaboration techniques;

Respond to pager duty incidents and follow the incident procedure and the services runbooks to repair the system to fully operational state.
Your benefits:
Our employees get regular performance and salary reviews;

We offer an attractive social and benefits package;

Everyone at Avenga is subject to professional growth via our mentorship program;

The company provides extended training and certification opportunities;

We foster professional freedom by offering free-of-charge English courses from A1 to C2;

We stay up to date with the industry by embarking on tech talks, webinars, conferences, and hackathons;

Avenga cares for its employees well-being by providing well-rounded health insurance coverage and fitness compensation programs;

Our employees' families are no less important, as we offer maternity aid and financial support for a number of family reasons, including marriage and childbirth;

The company fosters a sense of professional belonging and an environment of togetherness: we achieve things together and celebrate our milestones.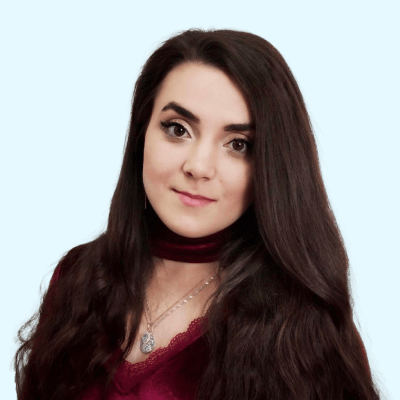 Natalia Pashkovska
Senior Recruiter
Didn't find a suitable vacancy?
Send us your CV.
Want to refer a friend?
Contact us!
Reason 1
More than just a place to work
Avenga is a perfect environment for anyone eager to build a successful meaningful career, as we work with both global and local projects.
Reason 2
Continuous care for people
Our employees are the company's biggest asset. The reason we excel at projects is because we take proper care of our professionals who stand behind the solutions we deliver.
Reason 3
Global unity
We are an international team of like-minded digital transformation proponents from Ukraine, Germany, Poland, the US and Malaysia.
Reason 4
Sustainable growth
We care for the planet and we care for people. This is why we aspire for sustainable excellence when it comes to setting up processes at Avenga and how we choose the projects we work on.
Reason 5
Mature experts you will cherish working with
Avenga is a self-development organism where seniors grow by mentoring juniors and vice versa.
Reason 6
Constant professional development
We believe there is always room  for improvement. We will foster your growth by guiding and supporting you along your chosen path.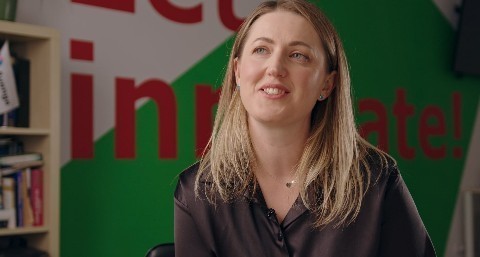 Avenga team
Your competitive advantage