Senior IBM API Connect Integration Engineer
Avenga is happy to invite a Senior IBM API Connect Integration Engineer for our Saudi Arabia project. Our client provides solutions in multiple segments including: Retail Banking Products, Business Products, Investment Products and International Remittance services. The Retail Banking segment includes services and products to individuals, including deposits, financing, remittances, and currency exchange. The Corporate Banking segment comprises of services and products to corporate and commercial customers, including deposits, financing, and trade services. The Treasury segment offers money market, trading, and treasury services. The Investment Banking and Brokerage segment consists of investment management services and asset management activities related to dealing, managing, arranging, advising, and custody of securities.
Cooperation type: Full-time
Technology stack: IBM API connect, DataPower
What you bring along:
4 + years of overall hands-on development experience;

Confidence in implementing and publishing APIs using IBM API connect;

Experience in developing DataPower (MPGW, API Gateway, B2B Gateway, Gateway scripting);

Experience with queuing in DataPower (interaction with IBM Integration Bus via MQ protocol);

English – Upper-intermediate or higher

.
Nice to have:
Experience in developing applications with IIB;

Experience in working with TFS repositories.
This is your mission:
Provide technical support in creating / maintaining stable, predictable and effective IBM Based decisions;

Provide technical solutions to ensure systems / applications are highly available and meet service level agreements;

Generating and/or supporting new System Integration Banking business opportunities 

Design and develop new functionality for all company offerings as needed;

Produce on-going maintenance releases of existing products and features/Create proper unit tests to ensure that created code meets accepted standards/Document code and practices to ensure that procedures are communicated efficiently /Adhere to development milestones for code and product delivery.
Your benefits:
Our employees get performance and salary reviews;

Everyone at Avenga is subject to professional growth via our mentorship program;

The company provides extended training and certification opportunities;

We stay up to date with the industry by embarking on tech talks, webinars, conferences, and hackathons;

Our team uses the Cafeteria Worksmile platform;

Avenga cares for its employees by providing Health insurance – LuxMed;

Our employees have Leadenhall insurance;

We offer an attractive Referral bonus program;

The company fosters a sense of professional belonging and an environment of togetherness: we achieve things together and we celebrate our milestones together.
Yuliana Koval
Lead Recruiter
Didn't find a suitable vacancy?
Send us your CV.
Want to refer a friend?
Contact us!
Reason 1
More than just a place to work
Avenga is a perfect environment for anyone eager to build a successful meaningful career, as we work with both global and local projects.
Reason 2
Continuous care for people
Our employees are the company's biggest asset. The reason we excel at projects is because we take proper care of our professionals who stand behind the solutions we deliver.
Reason 3
Global unity
We are an international team of like-minded digital transformation proponents from Ukraine, Germany, Poland, the US and Malaysia.
Reason 4
Sustainable growth
We care for the planet and we care for people. This is why we aspire for sustainable excellence when it comes to setting up processes at Avenga and how we choose the projects we work on.
Reason 5
Mature experts you will cherish working with
Avenga is a self-development organism where seniors grow by mentoring juniors and vice versa.
Reason 6
Constant professional development
We believe there is always room  for improvement. We will foster your growth by guiding and supporting you along your chosen path.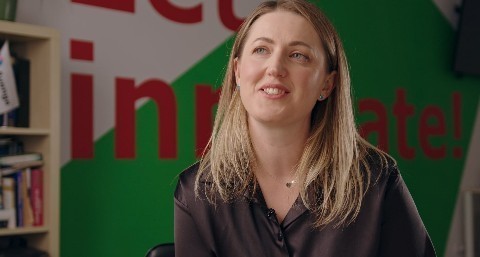 Avenga team
Your competitive advantage