Senior DevOps Engineer (ML/AI)
Avenga is looking for a Senior DevOps Engineer to join our team. Our customer – an American multinational company serving the combined industries of health information technologies and clinical research. The project is aimed at providing design and implementation of a DevOps Pipeline that is building a standard and repeatable process of CI/CD implementation for multiple projects- individual product teams. You'll work with software engineering teams by providing guidance on DevOps best practices and how AI can improve their CI/CD design like creating self-healing pipelines or on Observability like predictive alerting.
Cooperation type: Full-time
Technology stack: AWS, Terraform, AI/ML
Share the opportunity
What you bring along:
5+ years of hands-on experience working as a DevOps, Build & Release Engineer;

1+ year of expertise in applying AI/ML in DevOps;

Knowledge of at least three of the following Cloud platforms: Salesforce, Heroku, MuleSoft, Kafka, Snowflake, AWS, Azure;

Proficient in

using Artificial Intelligence/Machine Learning, Generative AI, NLP frameworks and architectures to optimize DevOps automation, quality, and performance;

Experience with infrastructure and database deployment automation;

Understanding of

designing and implementing feature flagging, observability solutions, Blue-Green/ canary/rolling deployment automation;

Knowledge of Docker; 

Good at using Terraform and/or CloudFormation;

Familiar with CI/CD tools such as Gitlab CI, Jenkins;

Confident in the deployment and configuration of Linux;

English – Upper-intermediate or higher.
Nice to have:
AWS & Azure certifications;

Understanding of DevOps Maturity models;

Degree in Computer Science or similar.
This is your mission: 
Create new and update existing CI/CD pipelines (based on Gitlab CI);

Work closely with development teams, consult them, control implementation;

Identify and plan improvements to the implementation;

Implement POCs;

Discuss implementation details with the Client;

Manage infrastructure using IaaC (Terraform).
Your benefits:
Our employees get regular performance and salary reviews;

Everyone at Avenga is subject to professional growth via our mentorship program;

The company provides extended training and certification opportunities;

We foster professional freedom by offering free-of-charge English and Spanish courses from A1 to C2;

Avenga cares for its employees, you will be fully supported by our HR Partners;

We offer an attractive Referral bonus program;

At our team, everyone carefully tracks their own work-life balance, for this reason, we provide 21 days per year of unpaid time offs.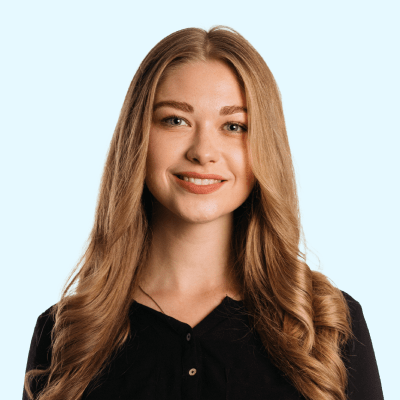 Yaryna Yanchynska
Recruiter
Didn't find a suitable vacancy?
Send us your CV.
Want to refer a friend?
Contact us!
Reason 1
More than just a place to work
Avenga is a perfect environment for anyone eager to build a successful meaningful career, as we work with both global and local projects.
Reason 2
Continuous care for people
Our employees are the company's biggest asset. The reason we excel at projects is because we take proper care of our professionals who stand behind the solutions we deliver.
Reason 3
Global unity
We are an international team of like-minded digital transformation proponents from Ukraine, Germany, Poland, the US and Malaysia.
Reason 4
Sustainable growth
We care for the planet and we care for people. This is why we aspire for sustainable excellence when it comes to setting up processes at Avenga and how we choose the projects we work on.
Reason 5
Mature experts you will cherish working with
Avenga is a self-development organism where seniors grow by mentoring juniors and vice versa.
Reason 6
Constant professional development
We believe there is always room  for improvement. We will foster your growth by guiding and supporting you along your chosen path.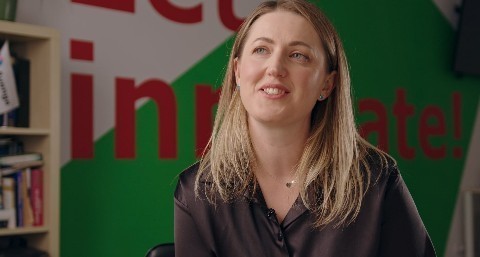 Avenga team
Your competitive advantage