Senior Data QA Engineer
Avenga is looking for a progressive ETL Validation Tester for our USA project. Our client provides solutions that improve health and quality of life. In this position, you will be responsible for testing proprietary integrations and APIs. You will also perform manual testing using Xray, a Jira plugin including testing source data extraction, business transformation logic and target table loading.
Cooperation type: Full-time
Share the opportunity
What you bring along:
4+years of test experience;

Competent in

Data Verification;

Knowledge of

ETL testing;

Proficient in API, Cross-browser testing and functional testing;

Experience with FDA 21 CFR Part 11;

Knowledge of Test Design, Test Case creation and Test Matrix;

Good at Validation planning;

English – Upper-intermediate or higher.
This is your mission:
Review and document SOPs;

Verificate Data  using relational database queries;

Extract source data and

target table load (ETL) testing

;

Validate Life Cycle experience for customized internally developed systems for regulatory purposes;

Implement software projects in compliance with FDA 21 CFR Part 11 regulatory requirements and GAMP guidelines;

Analyze and clarify UFRS;

Prepare Validation Plans;

Prepare RA;

Perform system testing, system integration testing and regression testing;

Create  and maintain TM;

Develop, coordinate and execute IQ, OQ, and PQ protocols;

Provide quality direction and review of the protocols;

Identify and resolve any deviations including implementation of required CAPAs;

Create Validation Final Reports.
Your benefits:
Our employees get regular performance and salary reviews;

We offer an attractive social and benefits package;

Everyone at Avenga is subject to professional growth via our mentorship program;

The company provides extended training and certification opportunities;

We foster professional freedom by offering free-of-charge English courses from A1 to C2;

We stay up to date with the industry by embarking on tech talks, webinars, conferences, and hackathons;

Avenga cares for its employees well-being by providing well-rounded health insurance coverage and fitness compensation programs;

Our employees' families are no less important, as we offer maternity aid and financial support for a number of family reasons, including marriage and childbirth;

The company fosters a sense of professional belonging and an environment of togetherness: we achieve things together and celebrate our milestones.
Yuliana Koval
Lead Recruiter
Didn't find a suitable vacancy?
Send us your CV.
Want to refer a friend?
Contact us!
Reason 1
More than just a place to work
Avenga is a perfect environment for anyone eager to build a successful meaningful career, as we work with both global and local projects.
Reason 2
Continuous care for people
Our employees are the company's biggest asset. The reason we excel at projects is because we take proper care of our professionals who stand behind the solutions we deliver.
Reason 3
Global unity
We are an international team of like-minded digital transformation proponents from Ukraine, Germany, Poland, the US and Malaysia.
Reason 4
Sustainable growth
We care for the planet and we care for people. This is why we aspire for sustainable excellence when it comes to setting up processes at Avenga and how we choose the projects we work on.
Reason 5
Mature experts you will cherish working with
Avenga is a self-development organism where seniors grow by mentoring juniors and vice versa.
Reason 6
Constant professional development
We believe there is always room  for improvement. We will foster your growth by guiding and supporting you along your chosen path.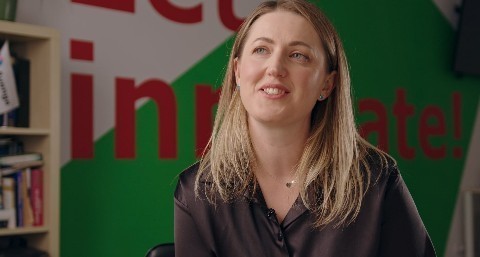 Avenga team
Your competitive advantage