Senior C++ Engineer
Avenga is looking for a Senior C++ Engineer for our American project. Our customer is one of the largest technology and innovation companies in the world and has clients in 170 countries. It helps people make decisions and take action in the face of weather events. The company delivers the most accurate forecasts globally. It provides weather data and to a large number of consumers and businesses through its business solutions division and its own digital products.
Cooperation type: Full-time
Technology stack: C++, Visual Studio.
What you bring along:
8+ years of experience with modern C++;

Familiar with  IDE and compiler toolchains such as Visual Studio, gcc + emacs / vim, XCode / clang, or others;

Good at working  with templates, the std library; 

Ability to work with multithreaded applications, heap memory;

Knowledge of data structures such as quadtrees, and caches;

Experience in debugging and profiling applications of non-trivial complexity, especially applications with multiple concurrent threads;

Proficient in building and delivering an application feature from scratch.
This is your mission:
Implement new features in a highly collaborative environment with product managers, experts, and fellow engineers;

Contribute to a future-ready, high-quality, and performance code base;

Analyze and review customer's specifications;

Architecture development, design and code review;

Customers issues analysis and troubleshooting;

Share your technical solutions and product ideas with the team;
Contribute to the team and organizational improvements in process and infrastructure.
Your benefits:
Our employees get performance and salary reviews;

Everyone at Avenga is subject to professional growth via our mentorship program;

The company provides extended training and certification opportunities;

We stay up to date with the industry by embarking on tech talks, webinars, conferences, and hackathons;

Our team uses the Cafeteria Worksmile platform;

Avenga cares for its employees by providing Health insurance – LuxMed;

Our employees have Leadenhall insurance;

We offer an attractive Referral bonus program;

The company fosters a sense of professional belonging and an environment of togetherness: we achieve things together and we celebrate our milestones together.
Iryna Nyzhnia
Senior Recruiter
Didn't find a suitable vacancy?
Send us your CV.
Want to refer a friend?
Contact us!
Reason 1
More than just a place to work
Avenga is a perfect environment for anyone eager to build a successful meaningful career, as we work with both global and local projects.
Reason 2
Continuous care for people
Our employees are the company's biggest asset. The reason we excel at projects is because we take proper care of our professionals who stand behind the solutions we deliver.
Reason 3
Global unity
We are an international team of like-minded digital transformation proponents from Ukraine, Germany, Poland, the US and Malaysia.
Reason 4
Sustainable growth
We care for the planet and we care for people. This is why we aspire for sustainable excellence when it comes to setting up processes at Avenga and how we choose the projects we work on.
Reason 5
Mature experts you will cherish working with
Avenga is a self-development organism where seniors grow by mentoring juniors and vice versa.
Reason 6
Constant professional development
We believe there is always room  for improvement. We will foster your growth by guiding and supporting you along your chosen path.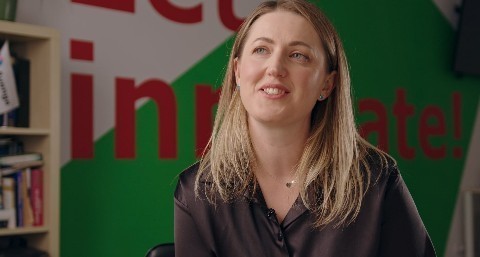 Avenga team
Your competitive advantage