Senior Business Analyst
Avenga is looking for a talented Senior Business Analyst to join our client's team. The main objective of the project is to build the resource management system giving key insights for health reporting and providing forecasting of resource enrolment schedule in clinical studies and projection of site activation. As a Business Analyst you will be responsible for defining and establishing of requirements management process as well as reviewing assigned business processes from end-to-end to identify and address operational, financial and technological risks.
Team composition: 2 Apex developers, 1 Data engineer, 1 DevOps, 2 QEs
Cooperation type: Full-time
Technology stack: MS Excel, SQL, Clinical Trial, ERP
Share the opportunity
What you bring along:
4+ years of experience on BA/Product related positions;

Proficient in SQL;

Knowledge of MS Excel;

Good at  planning, organizing, and structuring the work;

Excellent analytical and evaluative skills in tasks;

Experience in interacting with multiple stakeholders including C level;

Background  in consulting and pre-sale activities;

Successful practical experience in establishing and complying to the change management process;

Knowledge of software architectures and processes related to software delivery;

Proven track of records for successfully delivered middle and large sized projects in IT fields;

English – Advanced (verbal and written).
Nice to have:
Previous experience with ERP.
This is your mission:
Support and align efforts to meet customer and business needs;

Manage customer relationships and expectations by developing a communication process to keep others up-to-date on project results;

Stay current with customer needs and strategies; 

Identify, create and facilitate process design changes by conducting business and systems process analysis and design at a complex level;

Provide and support the implementation of business solutions;

Contribute to project level analysis – producing required project analysis documentation (business requirements, scope matrix, use cases, sequence diagrams, future state proposals, UAT plan);

Elicit and clearly document business and systems requirements;

Identify ways to increase adoption and customer satisfaction;

Lead or participate in multiple projects by completing and updating project documentation and managing project scope; 

Provide leadership to team members and peers by collaborating with others.
Your benefits:
Our employees get regular performance and salary reviews;

We offer an attractive social and benefits package;

Everyone at Avenga is subject to professional growth via our mentorship program;

The company provides extended training and certification opportunities;

We foster professional freedom by offering free-of-charge English courses from A1 to C2;

We stay up to date with the industry by embarking on tech talks, webinars, conferences, and hackathons;

Avenga cares for its employees well-being by providing well-rounded health insurance coverage and fitness compensation programs;

Our employees' families are no less important, as we offer maternity aid and financial support for a number of family reasons, including marriage and childbirth;

The company fosters a sense of professional belonging and an environment of togetherness: we achieve things together and celebrate our milestones.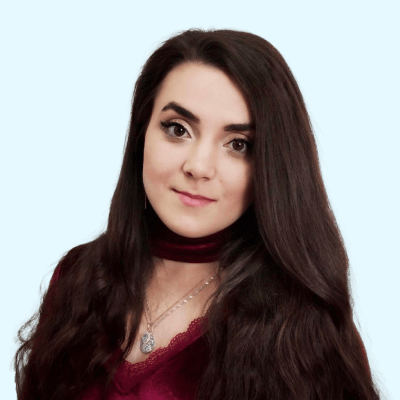 Natalia Pashkovska
Senior Recruiter
Didn't find a suitable vacancy?
Send us your CV.
Want to refer a friend?
Contact us!
Reason 1
More than just a place to work
Avenga is a perfect environment for anyone eager to build a successful meaningful career, as we work with both global and local projects.
Reason 2
Continuous care for people
Our employees are the company's biggest asset. The reason we excel at projects is because we take proper care of our professionals who stand behind the solutions we deliver.
Reason 3
Global unity
We are an international team of like-minded digital transformation proponents from Ukraine, Germany, Poland, the US and Malaysia.
Reason 4
Sustainable growth
We care for the planet and we care for people. This is why we aspire for sustainable excellence when it comes to setting up processes at Avenga and how we choose the projects we work on.
Reason 5
Mature experts you will cherish working with
Avenga is a self-development organism where seniors grow by mentoring juniors and vice versa.
Reason 6
Constant professional development
We believe there is always room  for improvement. We will foster your growth by guiding and supporting you along your chosen path.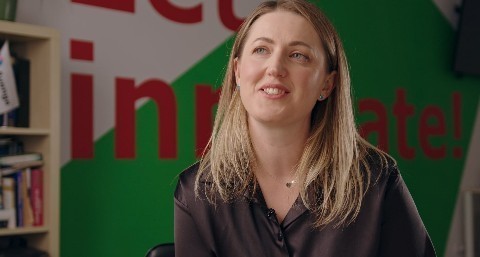 Avenga team
Your competitive advantage