Avenga is applying technology to enetrize healthcare's ability to serve humanity. We are working to bring patients and doctors closer and to reach meaningful results by employing digital healthcare.
Let's get started
What is Telemedicine
Telemedicine is about technology meeting healthcare. During times of medical personnel shortage, an imbalance in quality and a lack of access to care services, topped by high risks of infections, telehealth services using digital tech is an instrument for safe and efficient healthcare services. With mHealth, eHealth, telemedicine and Remote Patient Monitoring (RPM) solutions, clinicians and healthcare providers can actualize effective care coordination, mitigate risks of the pandemic spreading, support a HIPAA-compliant access to medical services and optimize expenses.
Telehealth leader survey conducted by Avenga
of respondents acknowledged that the widespread implementation of digital solutions is still missing in the telemedicine area *
need AI and chatbots to make telehealth solution work more efficiently *
lack quick new functionality implementation *
* Survey taken among the ATA 2020 telehealth conference participants in June 2020
Would you like us to help you overcome these challenges by providing telehealth or telemedicine software development services?
Talk to us
What is Telemedicine Software?

Telemedicine software is a combination of HIPAA-compliant apps and services that enable healthcare professionals and patients to connect through technology. It transforms the healthcare industry by saving time on commuting, mitigating risks, increasing efficiency of medical services and improving patient engagement.

Custom Telemedicine Software Development

Custom telemedicine software development services are specifically tailored for convenient and secure remote care delivery. Our multifaceted industry and technology expertise allows us to implement HIPAA-compliant telehealth solutions for our clients that improve workflow management, enable data-based decisions, and ensure efficient interactions.
Avenga Telemedicine Software Development Services
We, at Avenga, are technology partners to healthtech and pharmatech providers and help our clients develop HIPAA-compliant video conferencing software that transform how people access telemedicine while creating new experiences and offering greater accessibility, outcomes and value.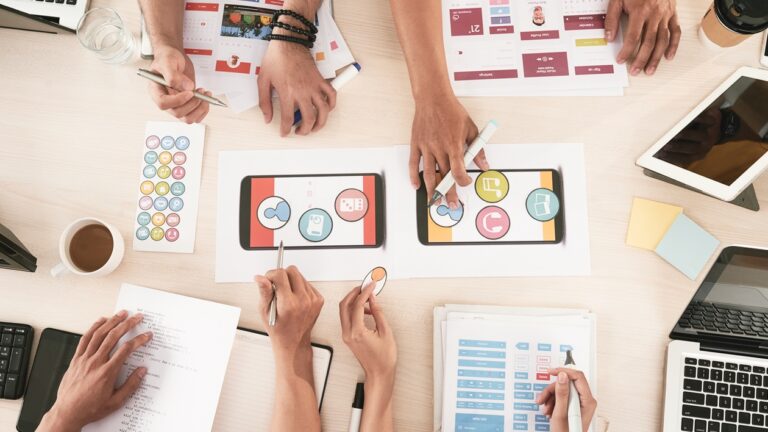 mHealth app development
Custom telehealth mobile apps, or mHealth apps, by Avenga, are specifically designed for our healthtech and pharmatech clients to enable efficient and effective real-time interactions between providers and patients through intuitive UI/UX and secure integrations, while being compatible with mobile devices.
Benefits of Healthcare Mobile App Development
Productive medical personnel

Using mHealth applications increases the efficiency of workflow throughout the organization. Doctors, nurses, pharmas, insurers, and all relevant parties can use their mobile devices for data exchange, analytics, eLearning and diagnosis support while on the go, monitoring and managing information for streamlined operations.

Connected and involved patients

With mHealth apps, patients feel more involved in the process of their own treatments. They can obtain information on upcoming procedures,
e-prescriptions, receive answers to questions and stay connected to relevant care professionals.

Data-based health decisions

Once mHealth apps are integrated into your entire Health IT ecosystem (EHR, RPM and clinical trial management systems, digital therapeutics solutions, etc.), their role changes from mobile access points to valuable clinical data sources. This enables in-depth data analysis and empowers an evidence-based approach to diagnostics and clinical decision making.

mHealth in clinical trials

mHealth contributes to clinical research and pharmaceutical R&D through the convenience of data capture, enabling more accurate patient engagement and adherence, early safety signal detection and overall improved data quality. Personalized targeted interactions improve patient recruitment, reduce trial timelines, and increase the scale and precision of clinical trial design.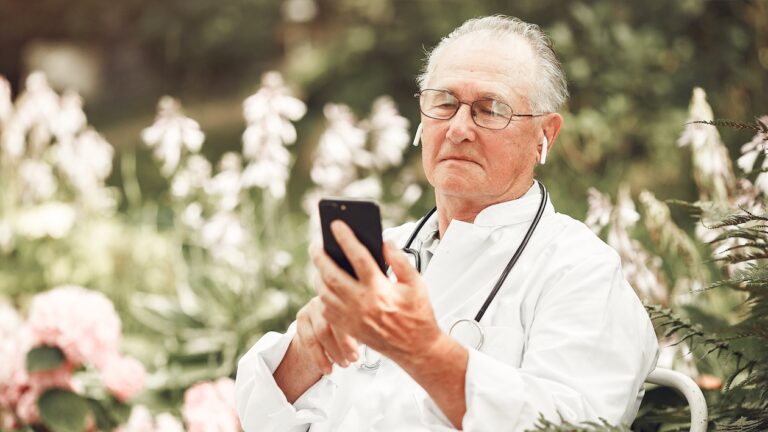 Telemedicine Software Development and Integration
Telemedicine software development services and robust integrations from Avenga enable smooth remote patient assessments and streamlined health data management.
Telemedicine Software Integration Capabilities
Remote patient monitoring

Through the tailored integrations of 3d parties systems, health products, sensors and wearable devices with telemedicine solutions, our custom telehealth software solutions empower remote patient monitoring in real time and with the utmost accuracy.

EMR/EHR Software Integration

Our custom telemedicine software apps can be integrated with EMR/EHR systems providing a seamless exchange of health records, reports, charts and other data.

Billing integration

Our custom telemedicine software solutions focused on high security can be integrated with billing systems to track transactions, navigate reimbursement claims and improve billing flows.

Integration with Pharma digital solutions

With our telemedicine software, our clients can securely and quickly integrate pharmacy software into the telemedicine app for a simplified joining of care providers and patients with pharmaceuticals.

eLearning solutions

Our custom software solutions enable medical health staff with professional upskilling while on the go, clinical study research integrations to explore the knowledgebase, virtual conferencing, decision support, and on up to virtual surgeries, and an online consilium to share their expertise.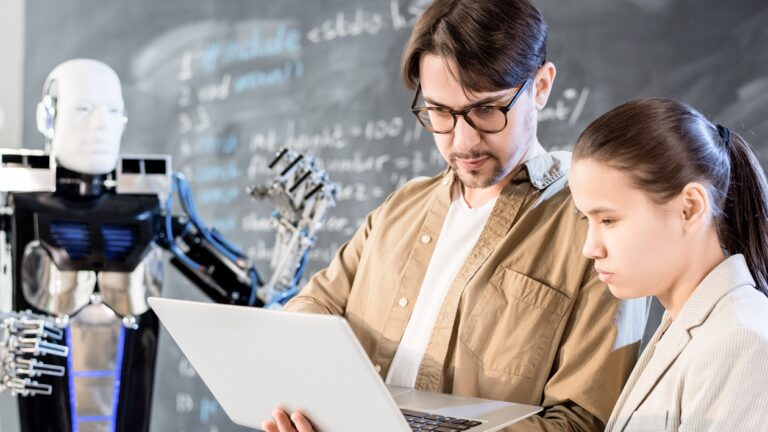 Artificial Intelligence
Our data science team of experts in AI, Machine Learning, Image Processing, and Deep Learning coupled with BI expertise and the ability to harness big data, can develop custom AI-enabled applications to help analyze clinical data and to integrate predictive analytics for diagnostic support and health decision care recommendations.
We can help you optimize your current business processes and find solutions to your needs
Do it with Avenga
We solve tech challenges in Telehealth Adoption
Avenga has been at the forefront in designing and developing innovative HIPAA-compliant telemedicine solutions for our global clients, while removing critical bottlenecks along the way.
Smooth UX/UI

We create lightweight graphics and coherent user guidance for your customers on mobile, web, and desktop platforms that are tested through user tests and optimized for the best user experience.

Back-end infrastructure

We maintain a seamless data exchange between the practitioner, clinics and patient apps by integrating complex systems into an actual tool for sending or receiving information quickly

Data workflow and management

With our telemedicine software, healthcare providers connect and interact through a variety of systems that streamlined data flow, in such a way that makes the most sense for their particular cases.

Regulatory compliance

With rigorous security in mind, our telemedicine software solutions comply with health and pharma regulations and privacy standards like HIPAA, HITECH, etc. so as to protect sensitive data and individuals' medical records within the healthcare systems.
Benefits of Custom Telemedicine Software Development
Telemedicine software is an essential instrument which promotes digital health and transforms the way we provide, receive and perceive healthcare. With Avenga, you can build telemedicine software that meets your unique business goals and that can offer the following benefits:
Doctor on demand

With the help of telemedicine software development, patients can reach doctors without crowding hospital corridors, lessening the burden on clinical staff and adding efficiency to all workflows.

Two-way communication

Both patients and doctors can conduct visits from the convenience of their homes or at any place/time they need using video conferencing, AI-enabled conversational chatbots, or a simple reminder.

Health outcomes are about care

By having a doctor at your fingertips, automatic reminders, e-prescriptions, etc., patients can avoid the extra hassle of hospital visits, waiting in line, or doing extra paperwork which gives them more time for actual self-care.

One-click connect at your fingertips

Telemedicine solutions offer instant access to your doctors in case of an emergency. Single click connection without any extra software, cumbersome suits, etc. allows you to receive immediate assistance ad-hoc.

The right care at the right time

Whether explaining treatment instructions, studying a medical chart, exploring e-learning options or giving diagnosis support, telehealth solutions help healthcare professionals with effective care coordination.
Benefits of custom telemedicine software solutions by Avenga
Smart workflow management
Integrations with EHR\EMR and 3d party solutions
Visualized data analytics
Regulations and privacy compliance
Client case studies
Explore how custom telemedicine software development can help deliver improved patient outcomes through digital services.
Discover our projects
They were a great partner. In the three years I partnered with them − on no less than four projects for three separate companies − I was always impressed with their employees' professionalism and focus on excellence. I did not view them as vendors, but as teammates.
Telehealth Solution Applications for Professionals
Telemedicine solutions yield great results in several key areas:

Telemedicine nursing
Remote consultations
Patient data management
Video conferencing
eLearning
Professional databases access
Appointment management
Billing and insurance integration

Telemedicine App Features for Patients:

Access to medical specialists
Real-time access to personal health data
Chatbots with an extensive knowledge base
Appointment scheduling
24/7 vitals monitoring
Instant mobile notifications
Video, text consultations and e-Prescriptions
Telehealth leaders survey results and 6 biggest bottlenecks in telemedicine right now

Jul 16, 2020 I Lily Smirnova (Marketing Director)

Insufficient clinical decision support, lack of payment parity, and telemedicine reimbursement issues halt telehealth's widespread adoption. Though regulatory pathways and consent procedures have been loosened thanks to the pandemic, it's yet unclear how soon telehealth apps will help with turning the point-of-care to patients and capacitating them with health data.

Read more

How telemedicine and telehealth are helping us to tackle the coronavirus pandemic

Apr 24, 2020 I Lily Smirnova, Marketing Director

Telehealth has skyrocketed because of the coronavirus pandemic and is relieving the traditional healthcare system from being overwhelmed. Learn more about the telemedicine benefits, how it helps people to tackle the virus and what are the barriers halting telehealth from worldwide adoption.

Read more

It's now or never for PharmaTech and HealthTech to reinvent care

Mar 26, 2020 I Bill Ross, VP of Strategic Client Development at Avenga

We are still at least a year away from developing a functional vaccine and controlling the spread of the COVID-19 pandemic. Discover what tools are being developed to tackle the coronavirus disease and how leading pharmaceutical and medical companies have accelerated their efforts to develop vaccines and treatments.

Read more
Talk to us
Let's energize healthcare for the connected age with custom telemedicine software and solutions.