Interview with Andreas about the Flood Disaster 2021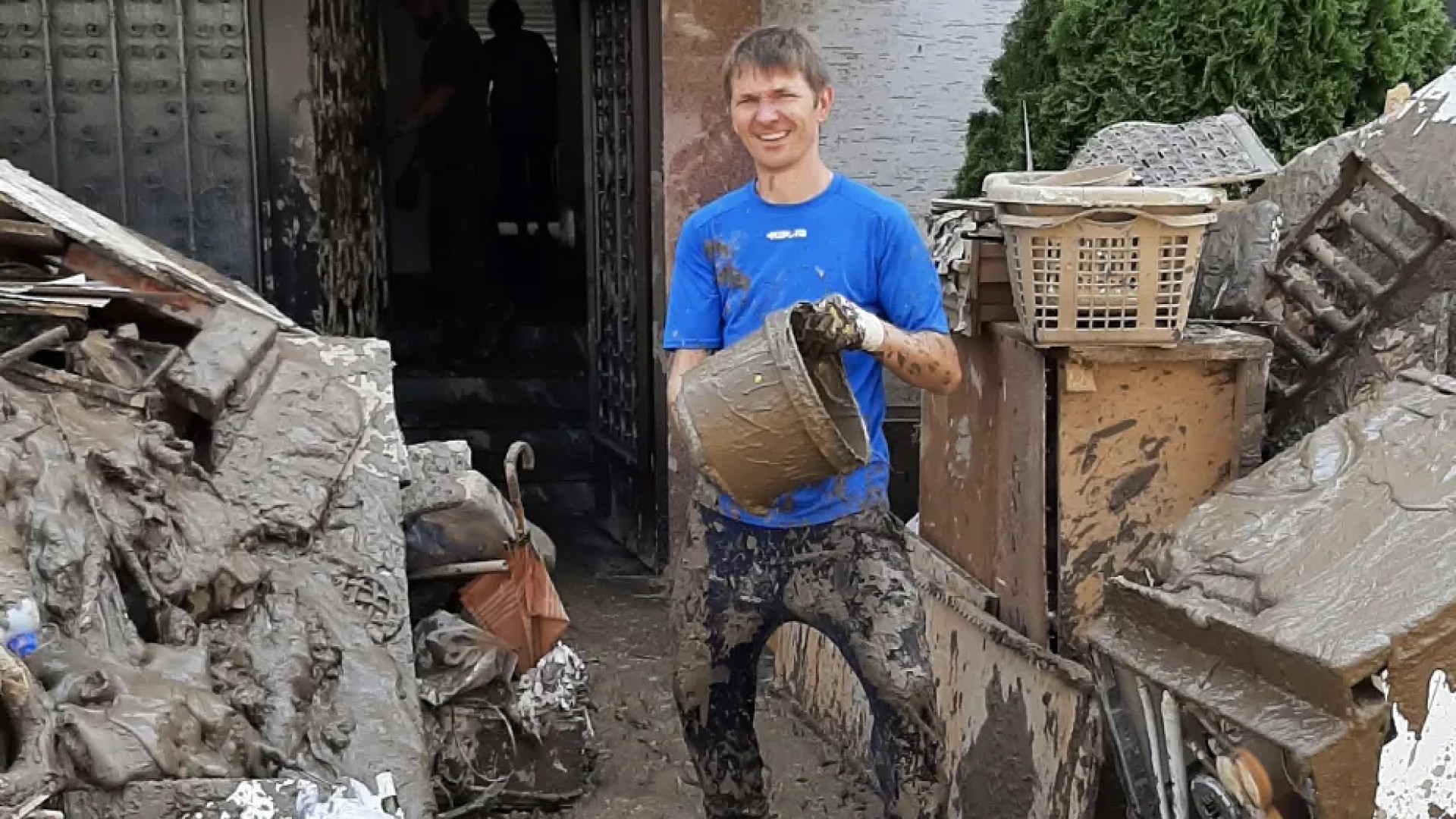 "A €100 donation will help us more in the medium and long term than volunteers on the ground can do now." – says Andreas of Avenga, who lives in the affected region.
written by Christian Brand and Sonja Felix
Between July 12 and 15, 2021, several European countries were hit by catastrophic floods, causing over 220 deaths and widespread destruction. The flood had a severe impact about 30 to 60 kilometers south of Cologne, the largest Avenga location in Germany. Some of our colleagues also live in the region, and we are very relieved that none of them came to serious physical harm. Most of the residents in the region are now dealing with immense property damage and the trauma of what happened, all have neighbors, relatives and friends who have lost everything.
Andreas has been a software developer in the Avenga team in Cologne for around eight years. He lives with his family in the town of Ahrweiler, which was hit particularly hard by the disaster. Fortunately, he and his family did not come to any harm themselves, but they have been helping their neighbors with the cleanup work for three weeks now. We asked Andreas how he experienced the flood, what the situation is like on the ground, and what help is really needed now.
Andreas, when did you realize that this was more than just the usual rain?
We already got a weather warning the weekend before. But such warnings are often inaccurate, so we did not expect anything near that worse. It was also not an explicit warning of an extreme flood wave, as it occurred late Wednesday evening. But since I live with my family on the hillside above Ahrweiler, we and our neighbors took the precaution of placing some sandbags to protect ourselves from the water. Down by the river Ahr, some people had also covered their basement windows.
According to the forecast, the rain was supposed to come on Tuesday, but it did not. However, on Wednesday morning it rained heavily. I'm active on the board of the local sports club, where I also run a weekly sports afternoon for children, and I coach a B-youth soccer team. In the course of the day, I received the first inquiries as to whether the respective training sessions would take place. I then drove to the sports field to see for myself. And the field was so much under water, I had never seen this before. We then first canceled the children's training, and shortly after also the soccer training for the B-youth – one week later everything was supposed to take place again when the field was dry.
Of course, this did not happen. Because it kept raining and the rain kept getting heavier. I could also see this in our garden, which we are currently replanting. The ground was completely soaked up with water, which can be threatening on a hillside. On Wednesday evening, the first real damage occurred in the village. Problematic in retrospect is that we were not really informed about it, not even on social media. It wasn't until more and more people were able to use electricity and cell phone networks again during the course of Thursday and posted photos that we really understood what a disaster had happened down in the village. Then we went straight out to see if and where we could help.
What challenges, big and small, have you and your neighbors faced recently?
When we started to organize spontaneous help on Thursday, we had many challenges to solve. Most of us had no experience with such a mission. We had to figure out what we needed and where we could get it, because most of the roads were impassable. Many people just went out in whatever they were wearing. Neighbors were standing in the mud in sports shoes, many without gloves. In short, we simply lacked all the equipment.
We also didn't know where to even start. The fire department then instructed us to focus fully on houses where the residents were already working. The fire department itself took over the remaining houses. We then quickly realized why: body bags were being carried out.
A major challenge was to gently convince the residents of completely devastated houses that their furniture and everything else was basically lost. Some were still hoping to save their sofa, or kitchen table. We needed a lot of sensitivity here, and some people needed more time to even realize that. Some of them are still staying in their apartments, and that is not without danger, because mold is already spreading. Actually, a lot of this town is uninhabitable. The fire department is doing a good job of making that clear to people.
In the first few days, many people from outside arrived to help, including some colleagues from Avenga. How did you perceive this spontaneous support?
When I spontaneously wanted to take a week off for the clean-up work, I was immediately given "special leave time". I didn't have to use my vacation days for this, they said immediately. And then Avenga colleagues from Cologne and even from Berlin actually helped out themselves at various locations. There were really a lot of people who gave us great support in the first few days. But this is now as good as over. It's time to tackle the next phases, for which we need specialist companies and heavy equipment.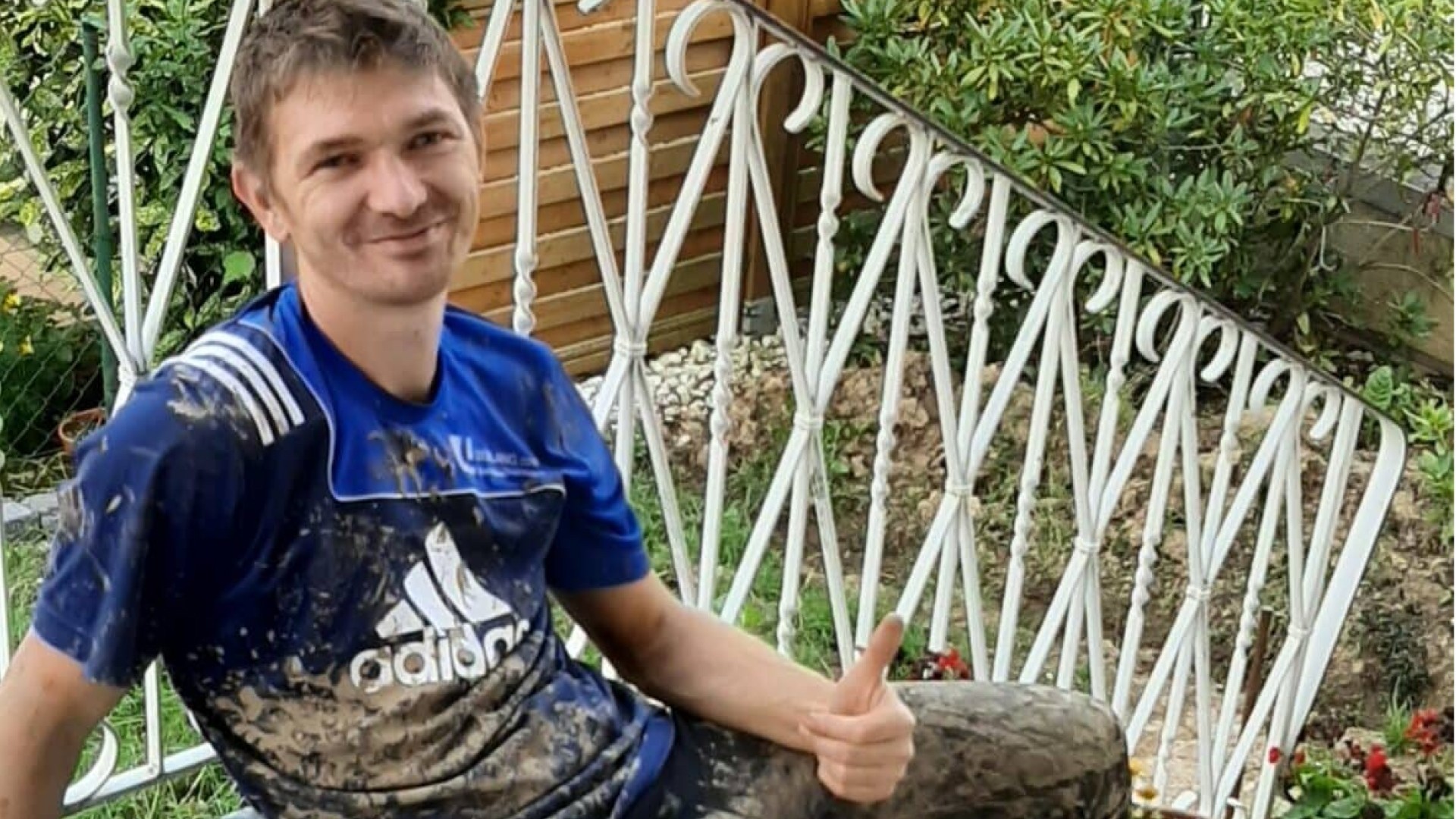 What is specifically planned next in terms of cleaning up or rebuilding, what will you help with yourself?
As helpers here on the ground, we have decided for ourselves that we have to distinguish between "emergency aid", which anyone can provide, and "reconstruction". For example, we naturally help to clear destroyed furniture onto the street – but most of us are not qualified to do anything else. Whether, for example, tiles have to be knocked off or floors ripped out, or entire roofs removed, is a matter for an expert to decide, depending on the rental or insurance contract, and this work may not necessarily be carried out by random people like myself. Such tasks are very much in the direction of reconstruction, and many houses simply have to be restored to a shell condition. We can hardly do that as private helpers, because we lack experience and equipment.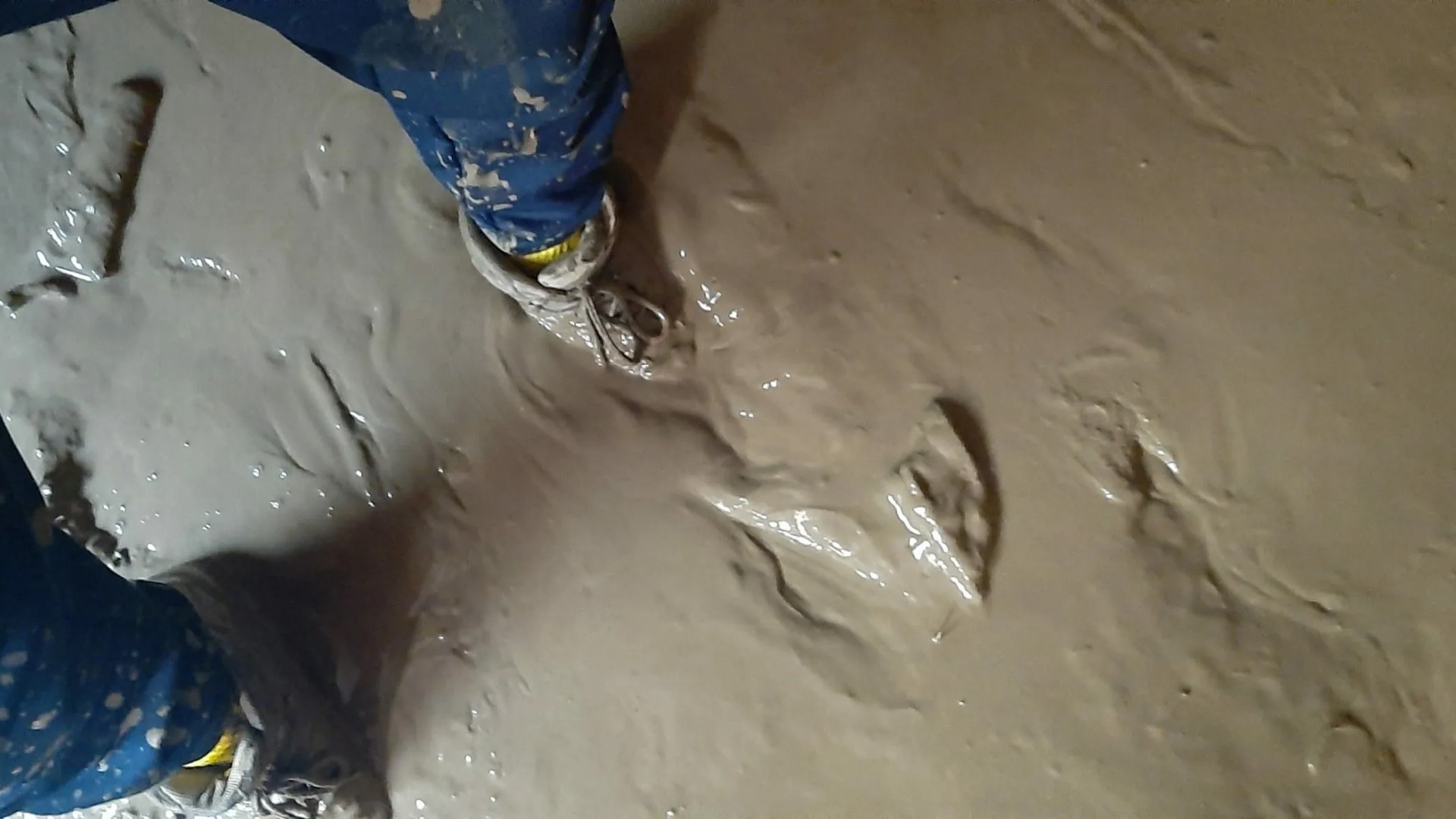 What kind of help is currently needed on site at all?
Right now we are in a transitional period. Many of the immediately necessary clean-up jobs have already been done, so most of the houses in town have been cleared out. Now it's about help like food stalls, they're springing up right now in a lot of places where the power supply is still interrupted to feed the residents and the helpers. Now it's about distributing food, water, clothing donations. Most of the people here have lost their cars and can hardly provide for themselves. A lot of help is already being offered, both by aid organizations and by private supporters.
For example, a food truck was set up in the town, and restaurants who no longer had refrigeration facilities distributed their best food free of charge, especially in the first few days. We really see the solidarity and support here, and that's insanely good. For example: After we cleaned out a house, we were sitting in front of it and a truck spontaneously stopped next to us to give us water. Just like that.
What can people do now who are not affected themselves but are eager to help?
You can donate in any case! The large aid organizations and many private initiatives are now doing a really good job. We have come so far that individual private helpers on the ground can no longer do much, especially when taking their personal effort and risk into account. I read on Facebook that people from all over Germany are making arrangements to travel to our region as helpers. Some of them travel hundreds of kilometers and incur high costs. I think that anyone who is prepared to make this effort should think about making a financial donation as an alternative. Because the reconstruction will take many years and will need a lot of money. A hundred Euro donation will help us more in the medium and long term than volunteers on the ground can do now.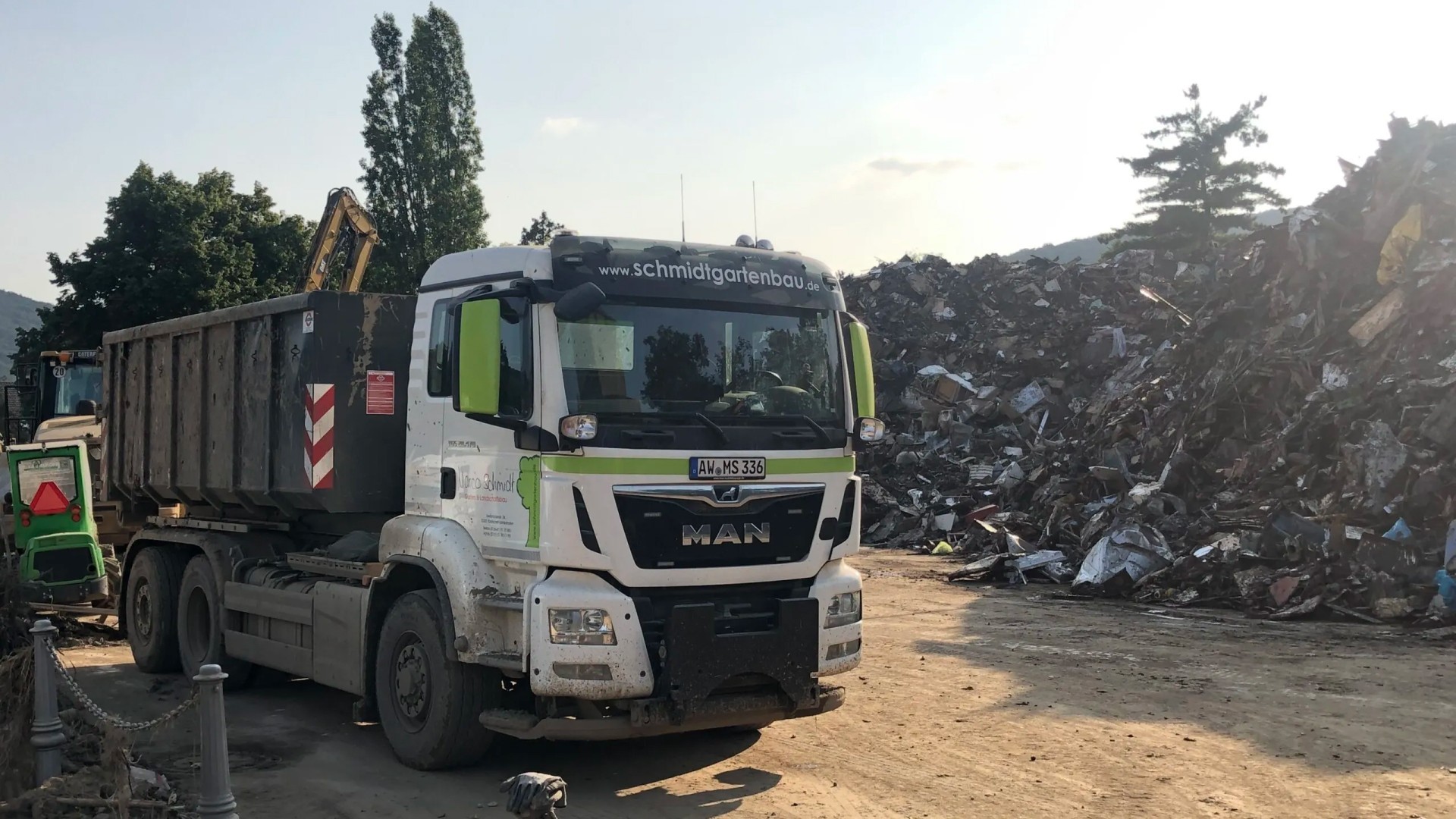 Andreas, thank you very much for taking the time for this interview! We wish you, your family and your neighbors all the best for this difficult time.
Support Andreas and his friends and neighbours in the affected areas in rebuilding their homes!
You can do this easily with a monetary donation to "Aktion Deutschland Hilft". This reputable organization collects and distributes donations safely. A donation is also possible from other countries than Germany. Various payment methods are accepted, including PayPal.
If you want to donate from Germany, please use this link.
Learn more about the flood disaster in Germany in this documentary:
Disastrous floods in western Germany – The Eifel disaster | DW Documentary